New USP Students Ready for LAU
The 66 USP VII scholars receive a warm welcome during orientation.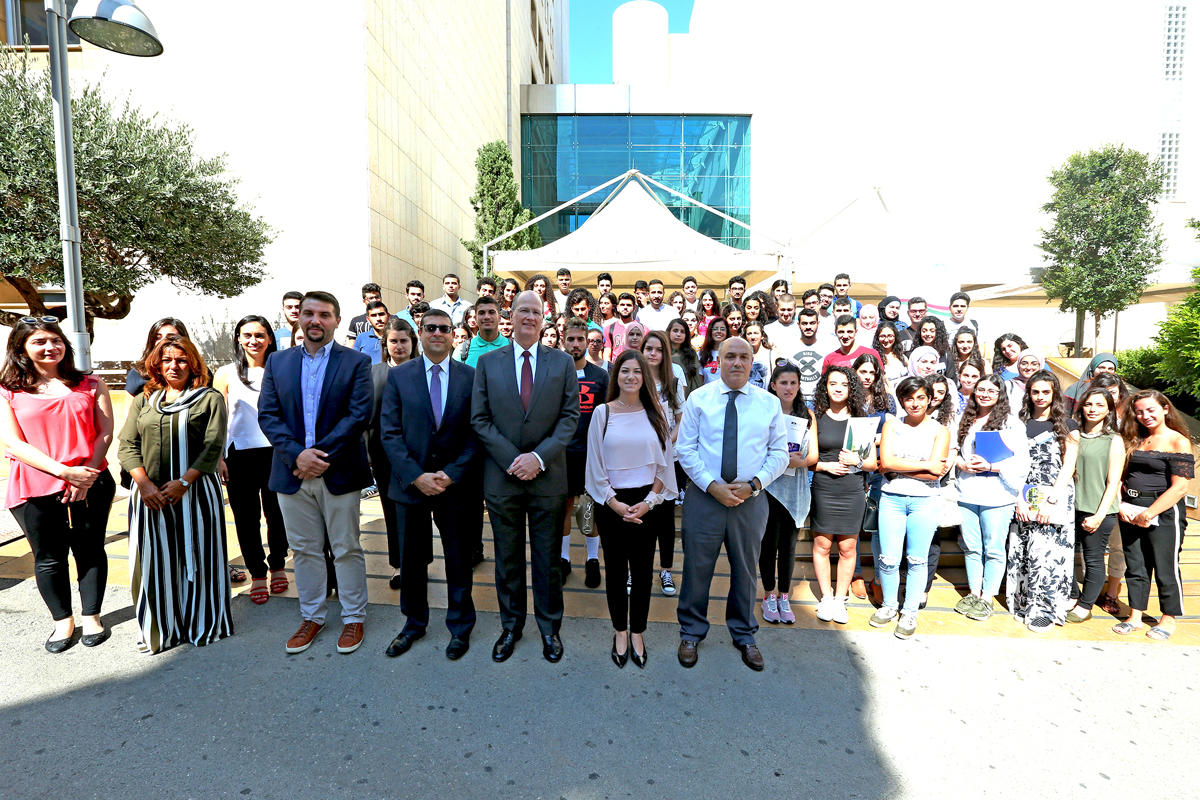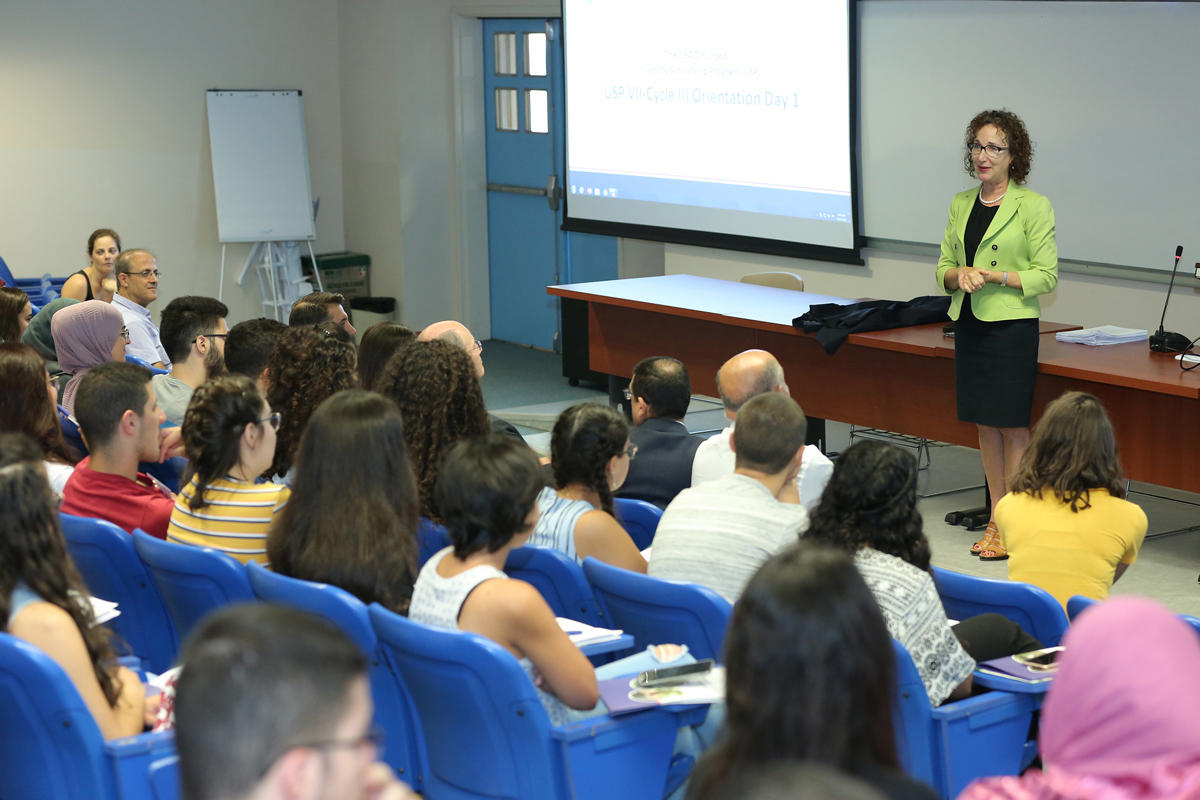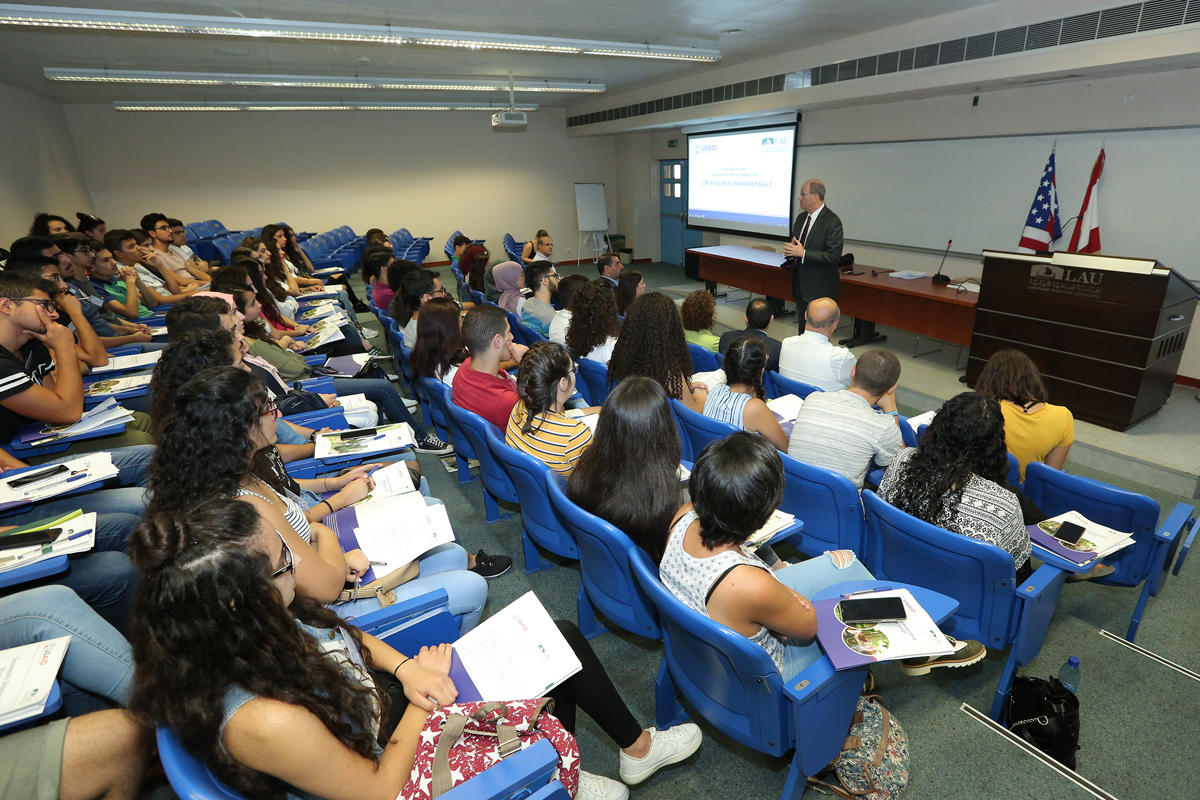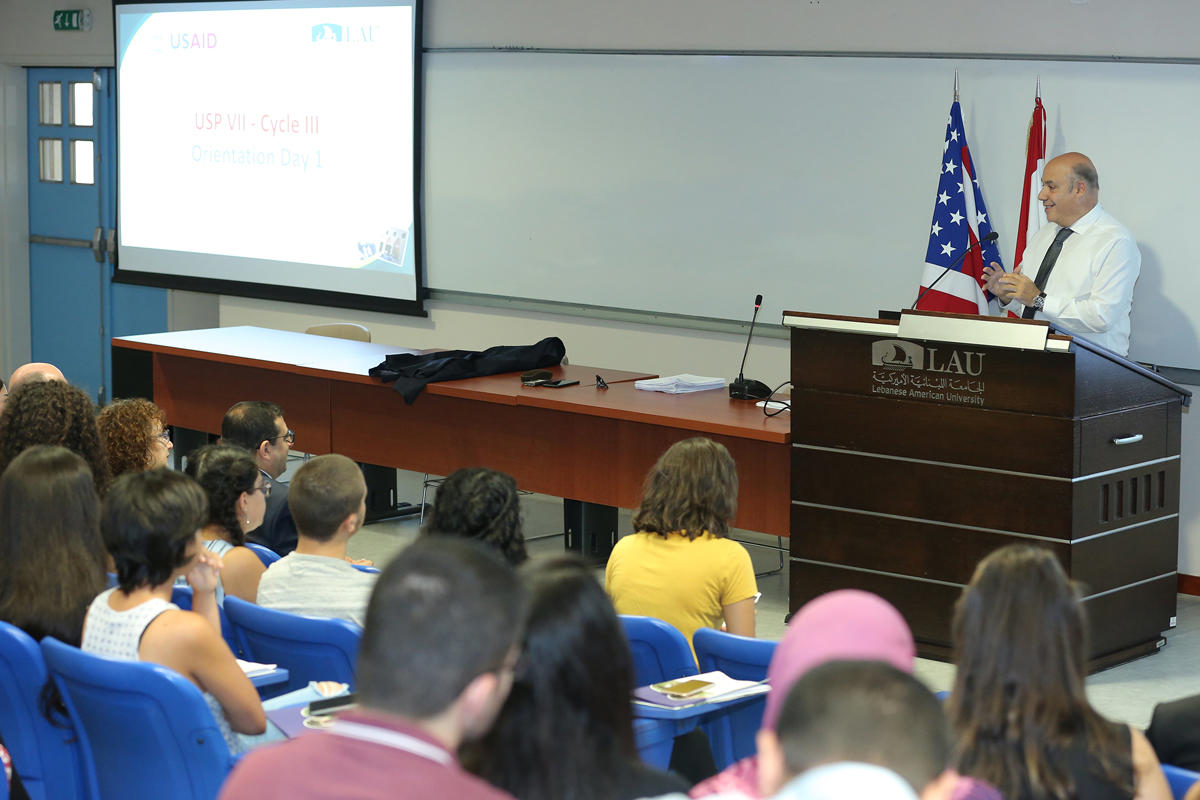 As both LAU campuses gear up for the fall semester, incoming students are excitedly taking in the new views and getting acquainted with student life and academic processes. Among them are 66 public high-school graduates who have been granted full tuition and board as part of the University Scholarship Program (USP), funded by the United States Agency for International Development (USAID). The new cohort brings the total number of USP scholars who have joined LAU to 541. A special orientation event to welcome the new USP VII scholars took place on August 17 at the Beirut campus.
Students will experience LAU's rigorous academic standards that develop their leadership skills and critical thinking and a campus environment that promotes social equality. In addition to their studies, students are expected to play an active role in extracurricular and community activities.
"Besides getting a good education, you will have the resources to become public speakers, volunteers, leaders and advocates for your country," said Vice President for Student Development and Enrollment Management (SDEM) Dr. Elise Salem, referring to the mandatory volunteering hours the students will have to fulfill, in addition to attending multiple soft-skills workshops and participating in student clubs. "Your dreams will reach new heights," she added.
"At 16, I realized that my only chance for a good education was through a scholarship," said former USP graduate Yara Issa, who told her story in a short video screened at the event. Upon graduation, Issa launched an urban planning platform bringing together youth from Tannourine, her hometown, to share their ideas on urban planning, while also starting her career in advertising and PR. Toward the end of the video, Issa said that her experience as a USP student at LAU led her to understand firsthand what being boundless means: "It's being one person with huge dreams and having the drive to accomplish them."
USAID Education Office Director Bruce McFarland touched on the idea of boundlessness at the orientation event. "What we're seeing is not just the potential for you, but also the potential for Lebanon," he pointed out, telling the students that they will have influence in varying degrees on the Lebanon of the future, and encouraging them to "seize the opportunity and engage with the country as fast as possible in order to move it forward."
Assistant Vice President for Enrollment Management Abdo Ghié reminded attendees of the rigorous process that USP scholars have to undergo. LAU's SDEM staff, he said, had promoted the scholarship in more than 300 public schools across all Lebanon's governorates, resulting in more than 800 applicants, who were whittled down by the selection committee based on eligibility, competency, exams and, finally, interviews. He congratulated the students on making it through to LAU, where "you are not a number, but a student with strong potential."
Assistant Vice President for Outreach & Civic Engagement and USP Program Director Elie Samia spoke of the USP graduates who have made a difference in their communities since the program's launch in 2010. "It's evidence-based that the USP program is successful," noted Samia, explaining how it is structured to bridge the gap between the knowledge and skills that university students acquire and those demanded by the job market. He went over the parameters of the grant in detail, explaining the role students will have to play through volunteerism, extracurricular activities and community engagement, all while maintaining high academic standing.
Toward the end of the session, SDEM staff fielded questions from the new scholars, helping them shape a clear idea of what their scholarship entailed, and filling them with excitement over their upcoming years at LAU.