Pharmacy Student Lands Exclusive Rotation with US FDA
Rasha Abou Ali gains valuable experience at the Food and Drug Administration.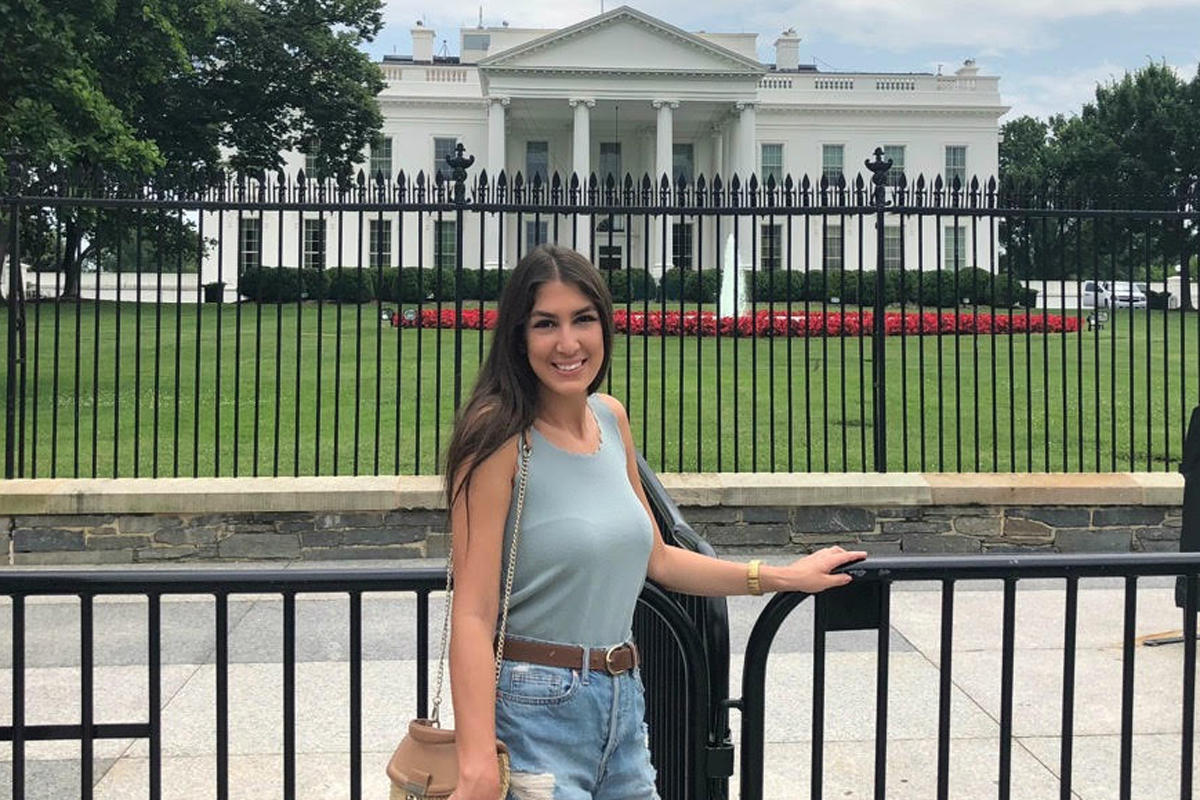 An LAU School of Pharmacy student was chosen to take part in the exclusive US Food and Drug Administration Pharmacy Student Experiential Program (FDA PSEP).
Rasha Abou Ali – the first from LAU to be admitted into the FDA PSEP – was in her third professional year of study when she was accepted in spring 2018. Thanks to generous financial support from LAU, Abou Ali was able to travel and pursue training at the FDA headquarters in Silver Spring, Maryland.
"The fact that Abou Ali matched with the FDA PSEP speaks highly of the quality of LAU pharmacy education," said Clinical Associate Professor and Director of Experiential Education Lamis Karaoui.
The FDA, whose mission is to protect public health by ensuring that consumer and medical products are safe, has developed the PSEP to provide pharmacy students with a learning experience that allows them to gain an understanding of the FDA's multidisciplinary processes for addressing public-health issues. Accepted students have a chance to network and attend FDA advisory committee hearings, congressional hearings, and a monthly lecture series.
Dr. Karaoui describes the application process as competitive. "LAU is one of more than 140 Doctor of Pharmacy programs accredited by the Accreditation Council for Pharmacy Education that apply to the FDA PSEP," she said.
Abou Ali matched with her first experiential education rotation preference at the FDA's Center for Drug Evaluation and Research Office of Clinical Pharmacology, which assures the safety and effectiveness of new drugs by evaluating clinical pharmacology and biopharmaceutical data in support of various review programs.
"The experience was very enriching and eye-opening," said Abou Ali. "I am very grateful to LAU for opening this door and making this experience possible."
Karaoui highlights the positive impact of Abou Ali's accomplishment on other pharmacy students, as it will "inspire those who are interested in pursuing postgraduate studies or seeking new learning opportunities."
Indeed, the School of Pharmacy makes this possible through co-curricular engagement that strengthens students' employment portfolios and equips them with the necessary soft skills to stand out in international programs. "The school makes every effort to graduate competent, professional and well-rounded pharmacists," Karaoui said.
Abou Ali agrees, "The wide exposure that we get as pharmacy students at LAU allowed me to acquire the adequate analytic and interpersonal skills that have qualified me for this program at the FDA."
To reinforce this objective, the school launched a co-curricular program this semester that aims at the personal and professional development of students.
The future looks bright for LAU pharmacy students interested in the PSEP program, as Abou Ali noted that her preceptor at the FDA expressed interest in future collaborations with LAU. "I hope my experience will benefit other students and help obtain a higher match rate next year," she said.