Post-Graduation Prospects
SAP's Young Professional Program bridges the gap between academic qualification and job readiness.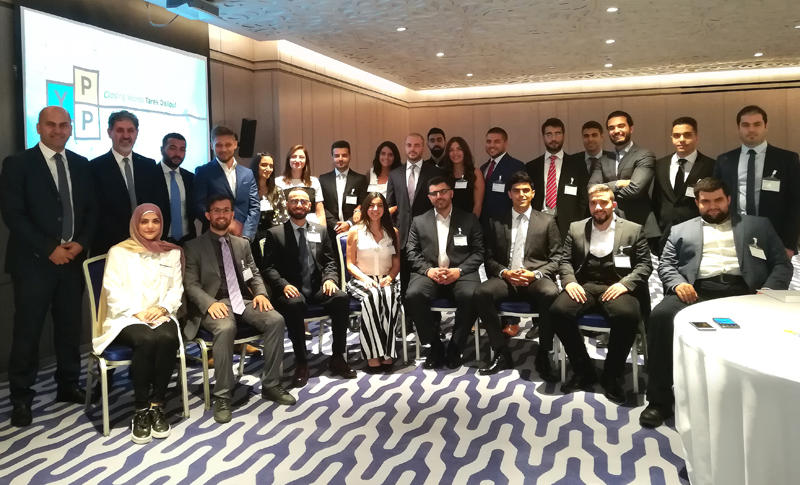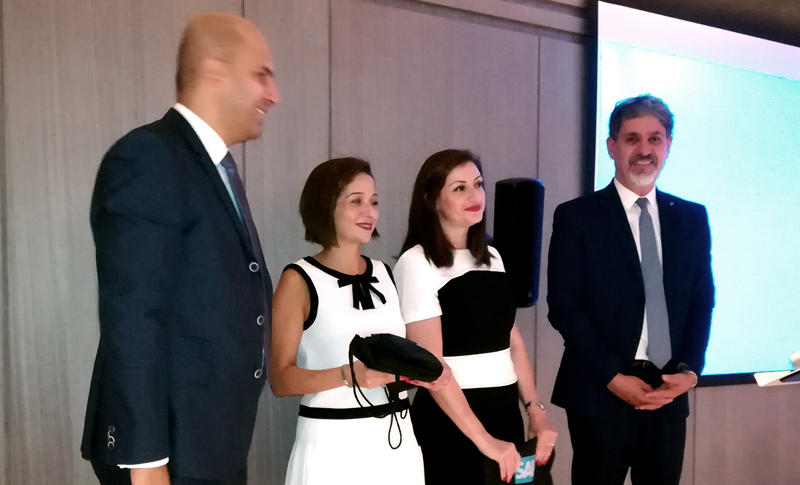 When Hadia Tabch graduated with a BS in Business Management last year, it was not long before she experienced the harsh reality of unemployment in Lebanon, despite her high GPA and charisma. Luckily, she received an email from LAU's Career Guidance Office announcing a call for applications to the Young Professionals Program (YPP), an initiative by multinational software company SAP. Fast forward to July, when Tabch graduated from the program with flying colors and landed a job as an SAP Success Factors consultant.
Tabch was one of eight other LAU graduates who made it through the rigorous selection process of SAP's Training and Development Institute. To make it into the training course, Tabch had to pass tests and interviews, have a GPA among the top 25 percent, and confirm she was a fresh graduate. "Not only do candidates pass through extensive filtration, but they also need to successfully complete certification tests at the end of the program – so graduation from this training is not predestined," explained Dania Saad Makki, lead career guidance officer at LAU.
SAP's Director of Training Johann Pretorius offered an overview of the intensive program during his opening address at the graduation and networking ceremony they hosted at Beirut's Le Gray Hotel in July.
"We actually select these graduates because we want to challenge them and we know we can," said Pretorius. He expressed his admiration for the graduates' performance and described them as "creative, positive and inquisitive." The graduating cohort earned two SAP certificates and sat through a multitude of soft-skills development workshops such as design thinking, communication, interviewing and presentation skills, he noted.
In fact, LAU hosted the three-month-long program at its Beirut campus this year. In this regard, Pretorius said that the support from LAU "has been superb – from the venue to the staff, who did their very best to make everything work."
"It was a great honor to host this program at our university and to give the students exposure to such an enriching experience," said Aya El Mir, associate director of Student Services at LAU, who also spoke at the ceremony and was awarded, along with Saad, two souvenirs from SAP as tokens of appreciation.
One of those who helped bring the training to Lebanon is Tarek Dalloul, an LAU alumnus (BS '02, MBA '04) and SAP's director of channel and ecosystems for the Levant. One of the challenges of instituting such a successful program, he said, "was to build a case for the Lebanese wealth of talent, that is mostly not visible to the big recruiters, the likes of SAP." The other challenge is to "get the right recruiters to give a chance to the young graduates," he explained, describing them as the "crème de la crème" of candidates.
Pretorius agreed. "The talent here, if compared to other countries such as those in South America and Southeast Asia, are well-educated, mature and well-versed in more than one language – in fact these graduates are capable of going anywhere in the world."
Making that clear to recruiters – some of whom were in attendance at the ceremony – is one of the main goals of LAU's Career Guidance Office. "From career fairs and recruitment presentations to a unique Alumni Mentoring Program, we are busy at work year-round specifically driven by this purpose," said Saad.
Indeed, Tabch is a living example. "LAU opened up my possibilities, and if it weren't for the career guidance office, all this wouldn't have been an option," she said.