Power of Diplomacy at LAU Leaves its Mark on Parliament
At an exceptional session of parliament, 128 students take the role of deputies.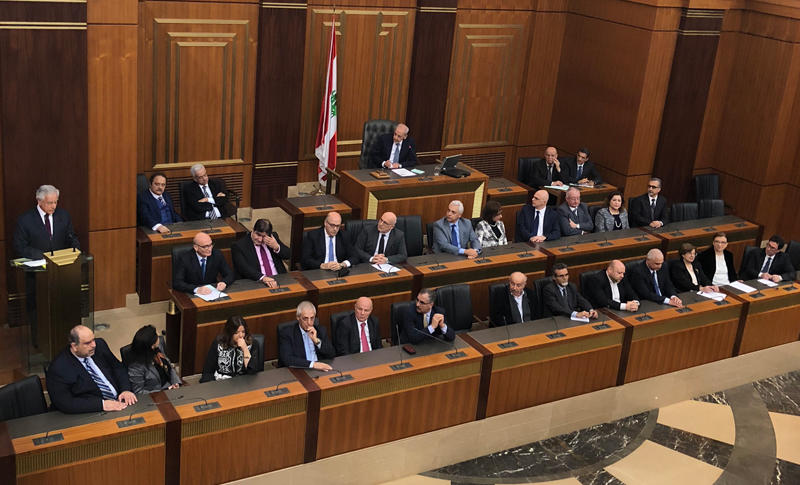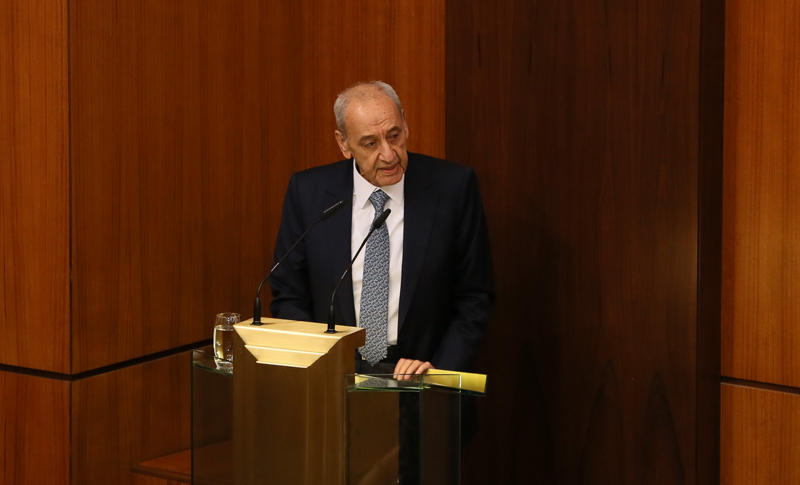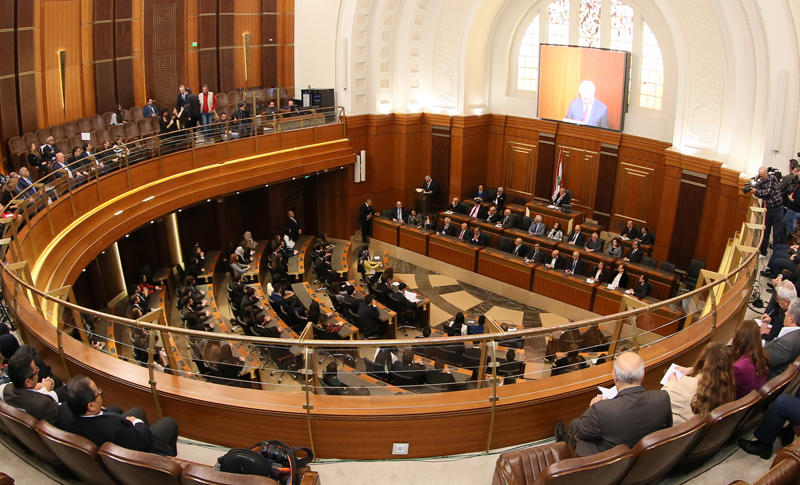 At the Lebanese House of Parliament in Beirut, 128 LAU students took the seats of deputies in an extraordinary special session presided over by Speaker of Parliament Nabih Berri.
The February 24 session opened with a statement by student representative Fouad El Kadi, who discussed the importance of simulation programs at LAU - such as the Model UN and Model Arab League - and their impact on students' academic and personal development. "The youth of Lebanon can and do attain high positions in these programs worldwide, which proves that there is hope for the stability and future of Lebanon."
LAU President Joseph G. Jabbra took the podium, drawing on the history of LAU and its connection to parliament.
"LAU was the first school founded to educate female students under Ottoman rule in 1835… The similarity between LAU and the House of Parliament is not chance. It is not chance that both strongholds bring together representatives from diverse backgrounds, regions and socioeconomic statuses – it is drawn fate."
Jabbra also cautioned students that "rising to the challenges of tomorrow requires diligent, conscientious work. It is impossible for progress to take place without exercising the right of all for freedom of speech and thought."
Speaker Berri directly addressed the LAU students during the session, covering diverse issues related to Lebanese society and politics, including emigration and the brain drain, the participation of women and youth in politics, the Syrian refugee crisis, and the Palestinian cause.
Berri then opened the floor for questions, giving students a feel of the progression of a typical parliamentary session. Several students got the chance to directly address Berri with their questions and concerns about the country.
Abdullah Malaeb, a Political Science and Multimedia Journalism major, asked about journalists' safety, and freedom of speech on social media as well as on traditional platforms. Kamar Amin, a Civil and Environmental Engineering graduate student, enquired about transportation in the country, and whether there was still hope for a future in which graduates' projects could be turned into reality in Lebanon.
Following the session, Elie Samia, assistant vice president for outreach and civic engagement, affirmed that, "after 13 years of excellence in our simulation models, LAU can rightfully claim that it has built a legacy of intellectual density, youth empowerment, leadership formation, respect of diversity, love of democracy and power of diplomacy. Our student leaders have become role models for students all over the world."
"This is a great learning experience for LAU students," confirmed Saad El Zein, assistant to the president for special projects. "This is the perfect time and moment for them to visit the very site where policymaking and implementation is taking place – the House of Parliament. The presence of LAU students at parliament, in the seats of MPs, being addressed by a major leader in the political scene, is immensely significant."
The session "exceeded expectations," he added. "And the intellectual density and constitutional significance of Berri's speech was much appreciated."
For participant Karen Samaha, a first-year student interested in majoring in Political Science, it "showed that there is still hope for the country. Coming here proves that there is still hope."