Print is Still Powerful
Independent magazine founders show design students how flexibility and content can be popular.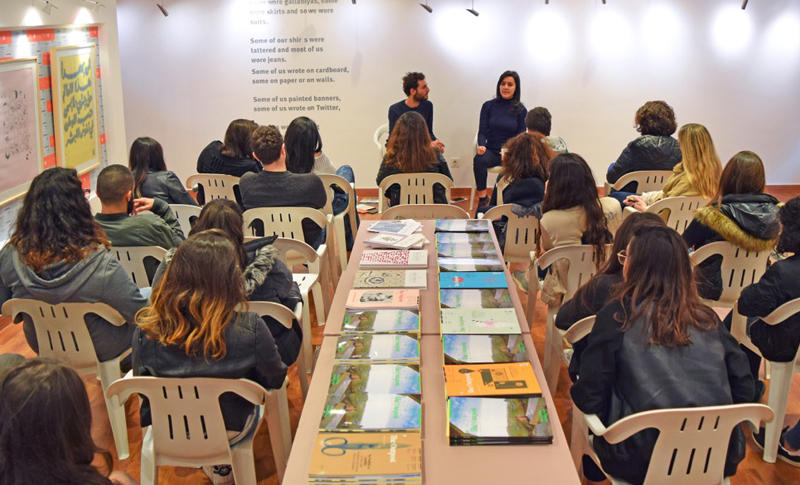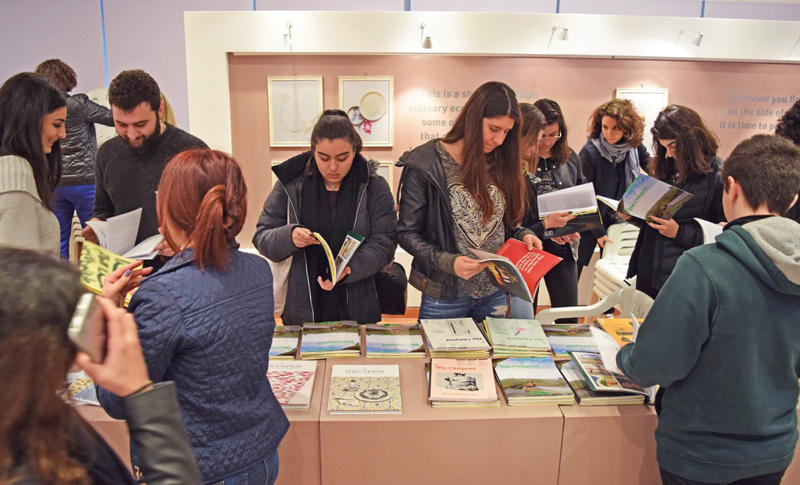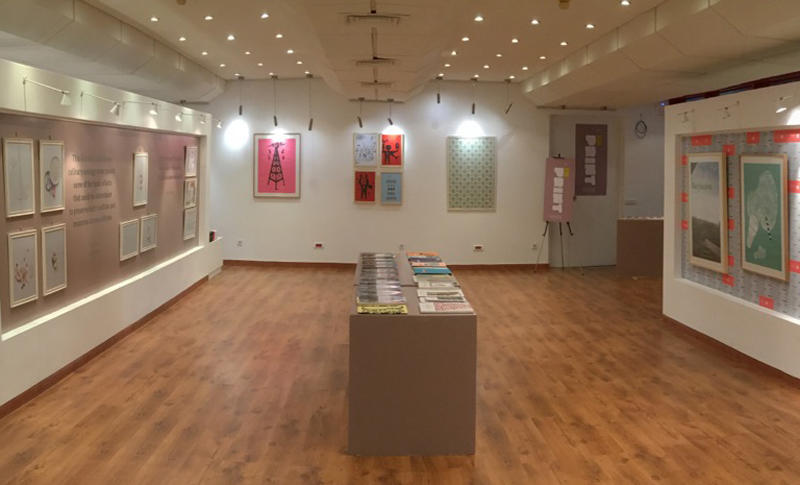 As a graphic design student, it's not easy to see a career path beyond the digital world. But last week on LAU's Byblos campus, two magazine founders and editors gave a presentation showing that print design – if done right – can still be a good option.
Ibrahim Nehme and Jade George, founders of The Outpost and The Carton magazines, respectively, told their stories of how they got started, how they took the risk of going into print, and how good content is the key to bringing in a loyal customer base.
"I wanted something that was insightful, intuitive and could transport people to a different world," said Nehme, who launched the magazine in 2012, after a stint in traditional media, which gave him a foundation in the business. The Outpost is now distributed worldwide.
"I think stories capture the imagination in so many ways," said Nehme. "What successful civil society movements have in common is that they all started with an idea, and then became so big that they captured the imagination of millions of people. That's how things change."
One story from the magazine that Nehme touched on was that of an Iraqi Kurd who grew up in Sweden and then returned to Kurdistan only to find it was an unfamiliar culture. Home and belonging is a common theme in The Outpost, whose colorful issues were on display at the presentation.
The Carton, a culinary magazine, was established with the idea of teaching the world about the Middle East through food.
"I wanted to create a publication that had content with integrity," said George. "We're focused on giving a realistic notion of the Middle East – not negative or romantic. We use food to talk about issues."
One of her most memorable experiences was writing about her grandmother through food, while addressing politics, gender and segregation.
"The story of her life walks you through food," George said. To her surprise, after the story was published, a doll maker offered to make a doll of her grandmother.
While the speakers' stories were inspiring, they made no claim that such endeavors would lead to material success. In fact, their bread and butter comes from outside consulting work. Both editors used their savings to start their ventures and keep their publications going through grants, investments and crowdfunding, while most contributors are not paid. Nevertheless, their success can be measured by faithful readers and critics' awards, as well as transferable skills and connections that have led to paid work.
"There's an emergence of independent magazines in the digital era," said Melissa Plourde Khoury, associate chair at LAU's Department of Art and Design, who coordinated the event for her students. "At the end of the day, what works is a well-crafted concept and thought-provoking content."
"It's important to show students the process of the workplace and the real world," said Joumana Ibrahim, adjunct faculty in graphic design. "It's important for them to see that Jade and Ibrahim are not designers. They're not limited by a job description. You have to be flexible, and know what's happening outside your field."
The students, for their part, were happy to be exposed to the world of young professionals.
"I really loved the fact that they're not designers, and they managed to do the publications," said graphic design student Karen Chahine, who, along with her classmates, has an assignment to put together a design newsletter in which content will be just as important as presentation – an important point from Monday's lecture. "It's hard to go the extra mile to have great content," Chahine said, adding, "This gives us ideas for thinking more clearly."
Her classmate, Sarah Ahdel Jalil, was also energized by the lecture. "This makes us get out of our box and reminds us that it's important to follow our intuition."
"Disciplines are merging. It's about content," said George. "I still think print is a powerful medium."