Reaching Out from Within
Music for peace, the IMAGINE Workshop and Concert Series' third residency, opens with a chorus of refugee children.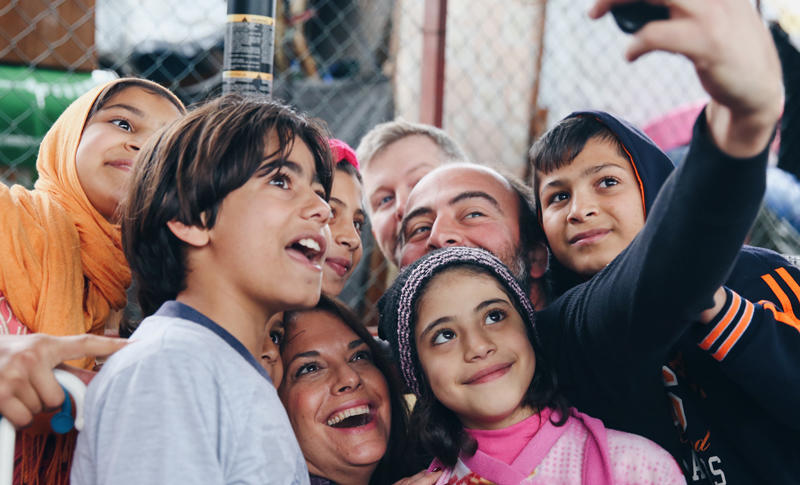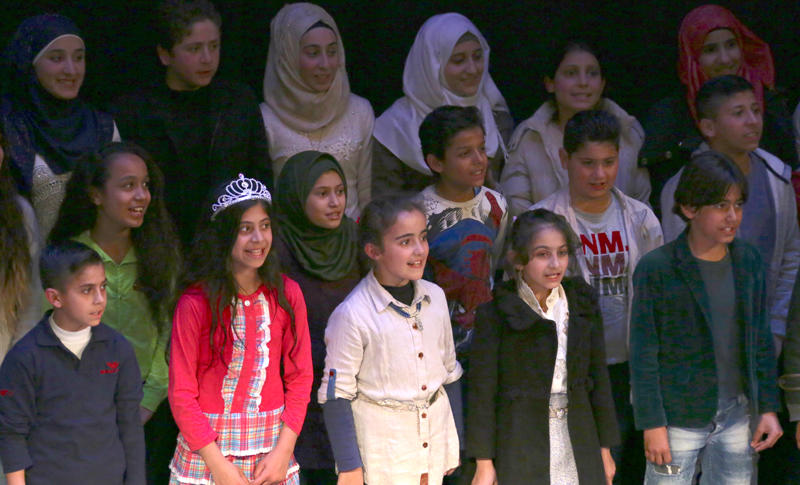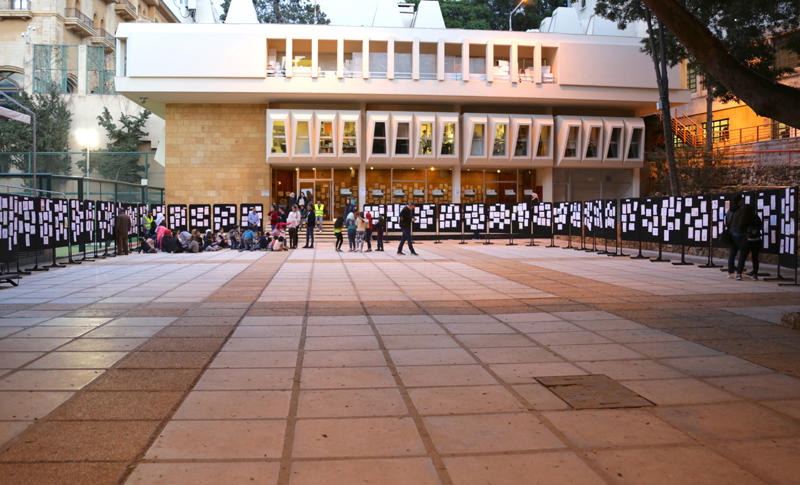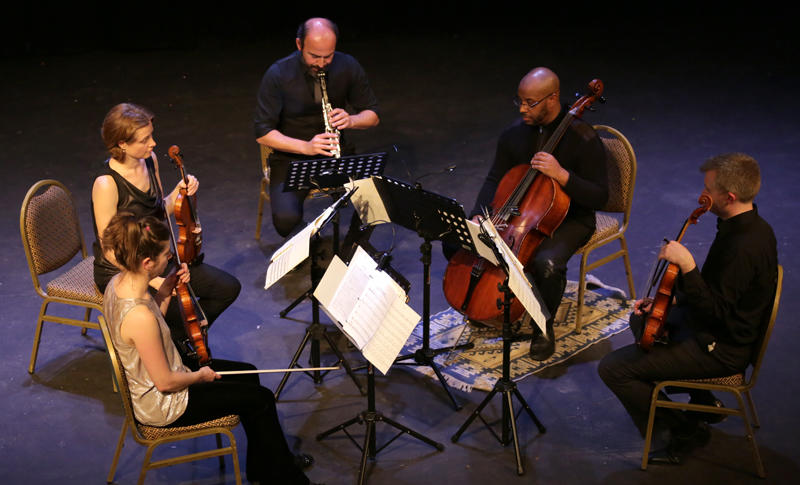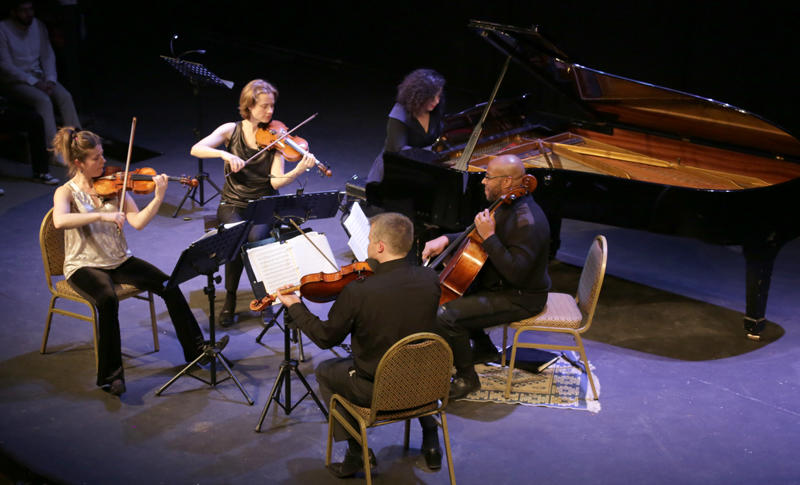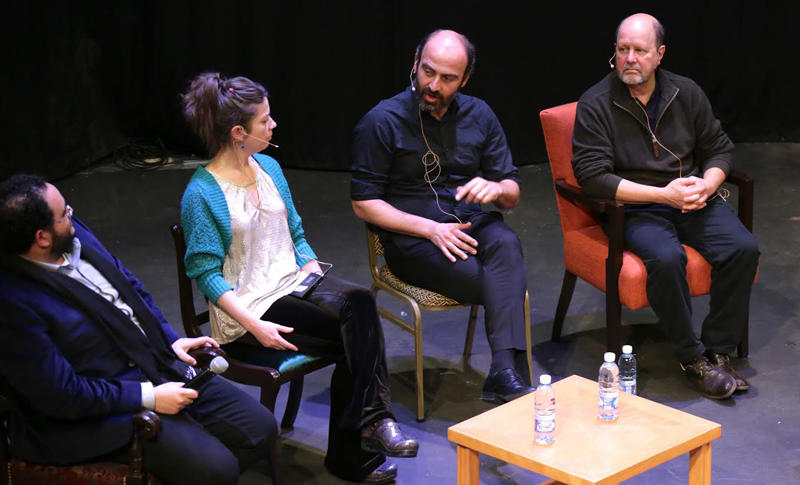 Backstage, the children from the Ketermaya and Shatila refugee camps were overcome with excitement and anticipation. "We are coming to sing," said 12-year-old Baraa Antar from Ketermaya. "I have been rehearsing for three days. I can't wait to go on stage to sing." Asked if she was nervous, she replied: "No! But please pray for me."
To raucous applause from the audience, the children walked on stage to perform a song from theLion King in Arabic.
The concert was the first event of the IMAGINE Workshop and Concert Series' (IWCS) third residency, called Salaam. The young choristers were opening for IMAGINE's artists-in-residence Apple Hill String Quartet and renowned Syrian composer and clarinet player Kinan Azmeh at the Gulbenkian Theater on LAU's Beirut campus.
In Salaam, music serves as a tool for peace, to reach out to the community and showcase talents hidden before our very eyes. The themes of the two previous IWCS residencies – Reflections and Tell Your Tale – were gender and human rights, and the art of storytelling, respectively.
The highlight of this third residency was a special exhibit of letters penned by the children as part of the 1,000 Letter Project. IWCS Artistic Director and Adjunct Instructor of Music Seba Ali collaborated with US-based NGO Help Syria's Kids on the project, in which refugees in Lebanon and children in New York exchanged messages.
Concertgoers stopped in front of the Safadi Fine Arts Building to view the letters, which gave them insight into what kids from two vastly different worlds aspire for. The display included drawings of homes, boats, angels, and children's dreams to go to school or to have a bedroom of their own.
A tutor living in Ketermaya, 15-year-old Nejmeh Abdel-Mawla, herself took the opportunity to express her feelings to her pen pal. "I love education. I teach the children at the camp what I remember from what I learned in Syria. I wrote to my pen pal that my dream is to continue my education."
The concert came two days after Ali, Azmeh and quartet members Elise Kuder, Colleen Jennings, Mike Kelly and Rupert Thompson visited Ketermaya in South Lebanon. There, they performed to an audience of excited children, along with other residents of the camp.
Azmeh engaged the kids by explaining each instrument and asking them to repeat its name, which they did by jumping up on their chairs and shouting at the top of their lungs.
"It is everybody's duty to do something about catastrophes that happen to others – whether they are from your country or not," Azmeh said, adding, "When you go to these camps to play, you realize that your role is by far bigger. You might be the only musician they will see in a long time."
Aside from the performance by the refugee children, Apple Hill String Quartet played two musical works. The first was a romantic quintet by Dvorak and the second Azmeh's classical-style work In the Element, which he said was inspired by his love of running and of listening to the rain. "The works relate to the concept of salaam because they show the way of transforming conflicts through tension and release," said Ali, who joined the musicians on the piano.
LAU students also contributed to the performance. Theater major Roger Azr wrote poems for one of the quintets, while pre-med student Majd Khiyami recited written works. Television and Film majors Alex El-Dahdah, Rita El-Chouefati and Taline Bedekiane created visuals for the Dvorak quintet, while Television and Film major Ali Zoghdani produced an abstract video for In the Element that corresponded to the message of the piece.
For more about Communication Arts at LAU: http://comm.lau.edu.lb.
#ReinventCommunication