Research Highlight: Hani Dimassi
The SOP faculty member discusses his latest research on community pharmacists and e-cigarettes.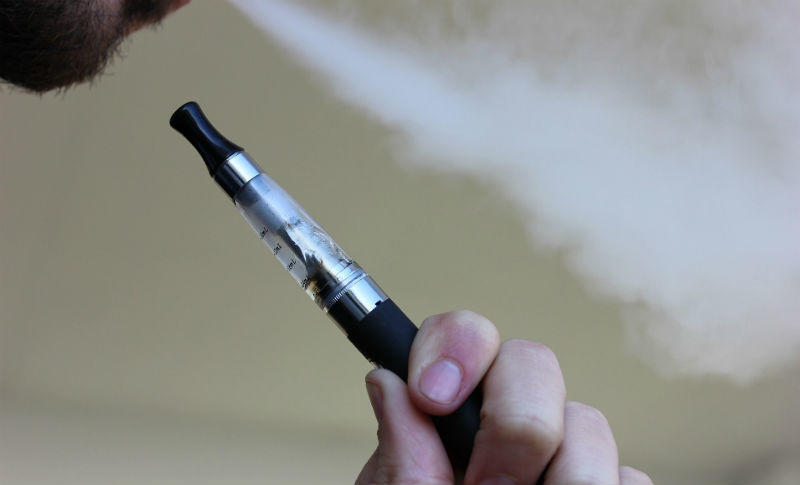 LAU's School of Pharmacy (SOP) is home to diverse faculty conducting research in exciting areas. Recently, the Marketing and Communications Department sat down with Associate Professor Hani Dimassi, to get a better sense of what motivates his research and how SOP supports his efforts.
You are a biostatistician with a background in epidemiology. How are these fields related?
While epidemiology is the science of studying disease distribution and risk factors, biostatistics is the application of statistics in the field of health. Many contemporary research designs have been developed by epidemiologists to answer specific inquiries, and they need the support of biostatisticians to help them analyze the data generated.
Where has your research taken you lately?
I have been looking in depth at the work environment for community pharmacists. In parallel, I started my own line of research into youth consumption of electronic cigarettes [handheld electronic devices that deliver nicotine to the user but do not create smoke].
Can you tell us more about these lines of research? What have you found so far?
First, I've been interested in how the introduction of the Unified Prescription (UP) – a standardized prescription put into use across medical fields in Lebanon – has affected the work of the pharmacist. My team spoke to 300 community pharmacists all over the country, and also conducted some in-depth interviews. We learned that pharmacists are open to the idea of a UP but have their reservations, such as over the amount of paperwork it entails. We concluded that the UP is useful, but needs to be implemented with more support from the Ministry of Public Health and physicians.
A second question is: What are the determinants of patients' trust in pharmacists? After conducting a survey with 3,000 participants in rural areas of Lebanon, we found that 20 percent said they trust pharmacists more [than their physician] when it comes to their medications. If people are ill, they put all their trust in the physician, but when they are getting their medications, they're more willing to listen to their pharmacist. We also learned that pharmacists intervene in about 25 percent of medication prescription cases – such as clarifying prescriptions with physicians for change of dose or medication, depending on the situation. The implications are very important: Pharmacists play a crucial role in the medication-use process and in educating patients about their medications.
As for e-cigarettes, I conducted a survey among students at LAU, and found that a very low percentage currently use them. About 10 percent have ever tried e-cigarettes, although 60 percent report knowing someone in their entourage who has used them. Their use was more common among smokers of regular tobacco than non-smokers, meaning that e-cigarettes are not necessarily gateways to tobacco for non-smokers. Also, the use of the e-cigarette may possibly lead to a decrease in tobacco smoking.
What factors have inspired you to follow your research paths?
As my career progressed, it became clear to me that there is a need to study the work environment of pharmacists in Lebanon, particularly because what we learn from these studies could help us give direction to our pharmacy students. As for e-cigarettes, there has been a global debate about their risks to public health, and in Lebanon especially this seemed an important issue to address, because even though e-cigarettes have been blocked from being sold in Lebanon, their use is increasing among young people worldwide.
Where do you see your research evolving in the near future?
We need more research to better understand the pharmacist's work environment. The role of pharmacists is evolving quickly internationally, and Lebanon offers a unique opportunity for change. Lebanon and the Lebanese population are unique in their way, and they could also offer a gateway to the Middle East and the entire region in terms of advancing pharmacy practice. Pharmacists are the last and essential line of checks between the patient and medication safety and efficacy.
How does being a faculty member at SOP help you in your research?
Being a faculty member at SOP gives me the credibility I need when conducting research on these issues. But the support goes beyond that: I benefit from colleagues who can answer my questions and help me optimally prepare my research plan. Also, I can enlist students to help me collect data. I am very proud to rank sixth out of all LAU faculty on Google Scholar with 1,749 citations for my scientific publications [as of press time]. This would have been impossible without the support of the school and the academic freedom to do my research.