Research Highlight: Multi-Purpose Cash Transfers and Refugee Health
Pharmacy professor wins grant in joint venture with Johns Hopkins University Bloomberg School of Public Health.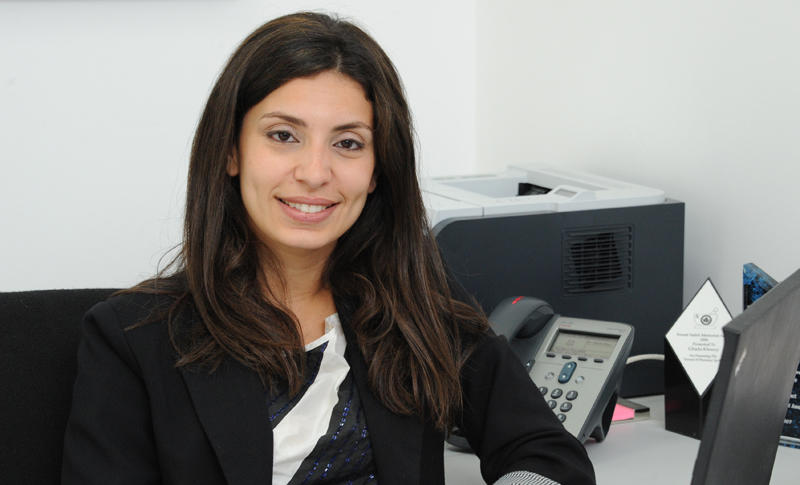 For decades, the international community has struggled to find effective means of dealing with seemingly unending refugee crises, with the Syrian situation perhaps the most dramatic contemporary example of population displacement. Financial constraints make up the core issue refugees cope with, as the availability of cash – or lack thereof – might well make the difference between life and death, affecting families' access to food, shelter and medical care.
Both international agencies and private donors have recently acted on the assumption that unrestricted cash transfers to refugees – known also as multipurpose cash transfers, or MPCs – are more effective than in-kind assistance, because they provide more choice and dignity for the recipients while also improving local economies. Yet according to LAU Associate Professor of Clinical Pharmacy Dr. Ghada El Khoury, "We know very little about how MPCs affect health in humanitarian crises."
Dr. El Khoury now has the opportunity to provide an answer to this question in relation to Syrians who have found refuge in Lebanon as a result of their own country's ongoing civil conflict. Recently, she received approximately $45,000 from Johns Hopkins University to serve as the sole implementing partner on a study titled Multi-Purpose Cash Transfers and Health Among Vulnerable Syrian Refugees in Lebanon, which is part of a larger international project studying the effectiveness of MPCs in both Lebanon and Jordan.
"Having witnessed one of the largest humanitarian crises to have ever affected Lebanon and being committed to emphasizing the role of pharmacists in improving population health, I could not stay passive," says Dr. El Khoury. "The potential contribution of pharmacists extends far beyond the simple supply of medicines, and we should in fact be a part of all levels of planning and provision of public health services. I wanted to get involved in research to better understand how Syrian refugees are receiving healthcare and what are the best means for their health-service provision within the very complex and fragmented healthcare system in Lebanon."
Thanks to the grant, which is sponsored by the Save the Children Fund and supported by the Department of International Development and the Wellcome Trust, Dr. El Khoury will have the chance to do just that. She will be working together with renowned faculty from the Johns Hopkins Bloomberg School of Public Health, as well as stakeholders from the United Nations High Commissioner for Refugees (UNHCR), to "assess how Syrian refugees' health-seeking behavior, health-service utilization and expenditures are affected by MPCs."
Approximately 50,000 Syrian households in Lebanon receive monthly MPCs from the UNHCR in Lebanon, valued at around $175 per household. The study will focus on vulnerable refugee households in non-camp settings and involves quantitative data collection over a period of one year through phone interviews using a structured questionnaire that will investigate if and how refugees use MPCs for healthcare purposes. Qualitative data gathered through focus group discussions will be used to deepen the understanding of refugee experiences and provide context for the data gathered through the surveys.
According to Dean of the School of Pharmacy Dr. Imad Btaiche, "Such studious work reaffirms the SOP faculty's commitment to scholarly pursuits, seeking external research grants, meeting the emerging needs in social healthcare, and asserting the role of the pharmacist as a public health provider. These are in line with the school's commitment to advance its mission and carry out its strategic plan for 2018 through 2023."
In the end, says Dr. El Khoury, the project will "provide invaluable evidence for both the ongoing Syria regional response and future humanitarian emergencies," hopefully leading to strategies that will improve refugee health and general wellbeing.