Research Highlight: The Fight Against Antibiotic Resistance
Dr. Hanine Mansour tackles the pervasive self-medication of antibiotics in Lebanon.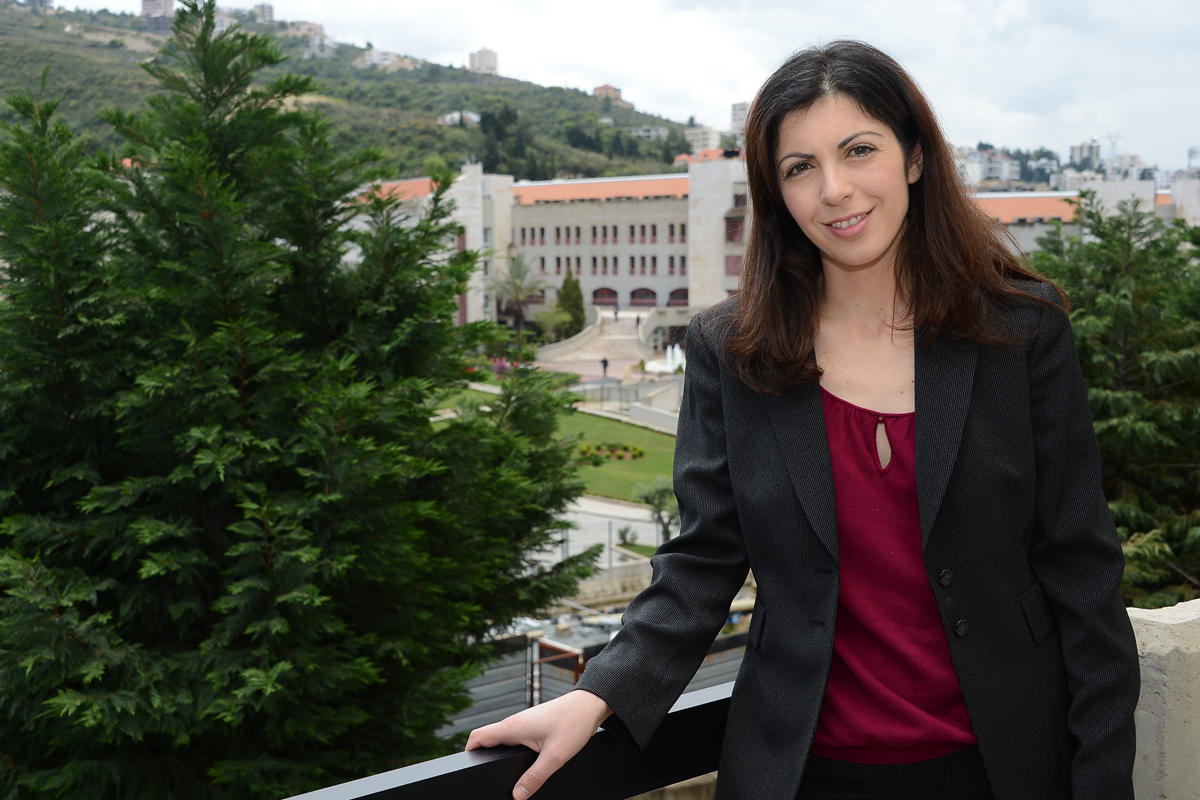 With the lack of regulations or their enforcement in certain countries, self-medication with antibiotics without proper diagnosis and treatment puts patients' health at risk, encourages low quality of care and increases the risk of antibiotics resistance. The freely available purchase of antibiotics without prescription poses serious health risks, emphasizes School of Pharmacy Clinical Assistant Professor of Pharmacy Practice Hanine Mansour.
In a research article published in the American Journal of Infection Control, Dr. Mansour and her coauthors highlighted the "pervasive self-medication of antibiotics in Lebanon," with the intent of helping "clinicians and lawmakers reinforce appropriate practices." Armed with a comprehensive picture of the problem, medical and policy actors could "take better measures to avoid antibiotic resistance, which is such a big problem nowadays," Dr. Mansour explains.
Clinical education at LAU's School of Pharmacy (SOP) ties closely to faculty's research and practice. The study on the misuse of antibiotics in Lebanon is one of a series of research projects that Dr. Mansour has undertaken recently, all of them related to her clinical pharmacy work. "My research reflects my practice, which is internal medicine with a focus on infectious diseases," she says, adding, "I get inspired from my practice. Clinicians are scientists, so your scientific curiosity motivates you to investigate and find answers to questions that come your way while practicing."
In a bid to solidify the university's reputation as a hub for cutting-edge research, LAU has emphasized the value of collaborative investigations by faculty, a call that Dr. Mansour has eagerly embraced.
Particularly in the field of health sciences, including pharmacy, "You cannot publish alone – no one can do clinical research solo," she shares. And if, as in her view, "collaboration is the key," she feels particularly lucky to work at the SOP, where the culture promotes precisely this kind of intellectual inter-school and interprofessional collaborations within and outside LAU. "Faculty at the school like to collaborate, which has helped me focus on my research and reach out to other colleagues to work together."
For example, Dr. Mansour also recently teamed up with another SOP faculty member, Dr. Soumana Nasser, whose scholarly interest is in pharmacoeconomics to study the cost-effectiveness of novel treatment of the hepatitis C virus in Lebanese patients. While "Dr. Nasser's role was to determine the cost-effectiveness and different outcomes of treatment," Dr. Mansour "worked on the clinical aspects of the novel direct acting antivirals," she says.
Throughout her work, no matter how narrow the question is, Dr. Mansour has focused on results that "can contribute to science, help clinicians in their practice, and guide stakeholders in decision-making." In other words, she privileges investigations that have real-world results, changing patients' lives for the better.
In the case of the Hepatitis C study, "We recommended reinforcing the need to screen for the disease and initiate novel treatment at the early stages," she says, in the hope of improving patient outcomes. And in another study, "Treatment Outcomes of Fixed-Dose Combination Versus Separate Tablet Regimens in Pulmonary Tuberculosis Patients with or without Diabetes in Qatar," published in 2017 by BMC Infectious Diseases, Dr. Mansour and her colleagues demonstrated that diabetic patients may respond better to fixed dosing combinations of antimicrobials than nondiabetic patients, opening up new possibilities for the effective treatment of tuberculosis.
The SOP's work aligns closely with the three pillars of LAU's Third Strategic Plan: Enhancing the university's build-up of intellectual capital, deploying an integrated program of pedagogical innovation, and transforming LAU into a university without borders.