Rising SOP P1 Students Honored at White Coat Ceremony
Pharmacy students entering professional part of their training don their white coats for the first time.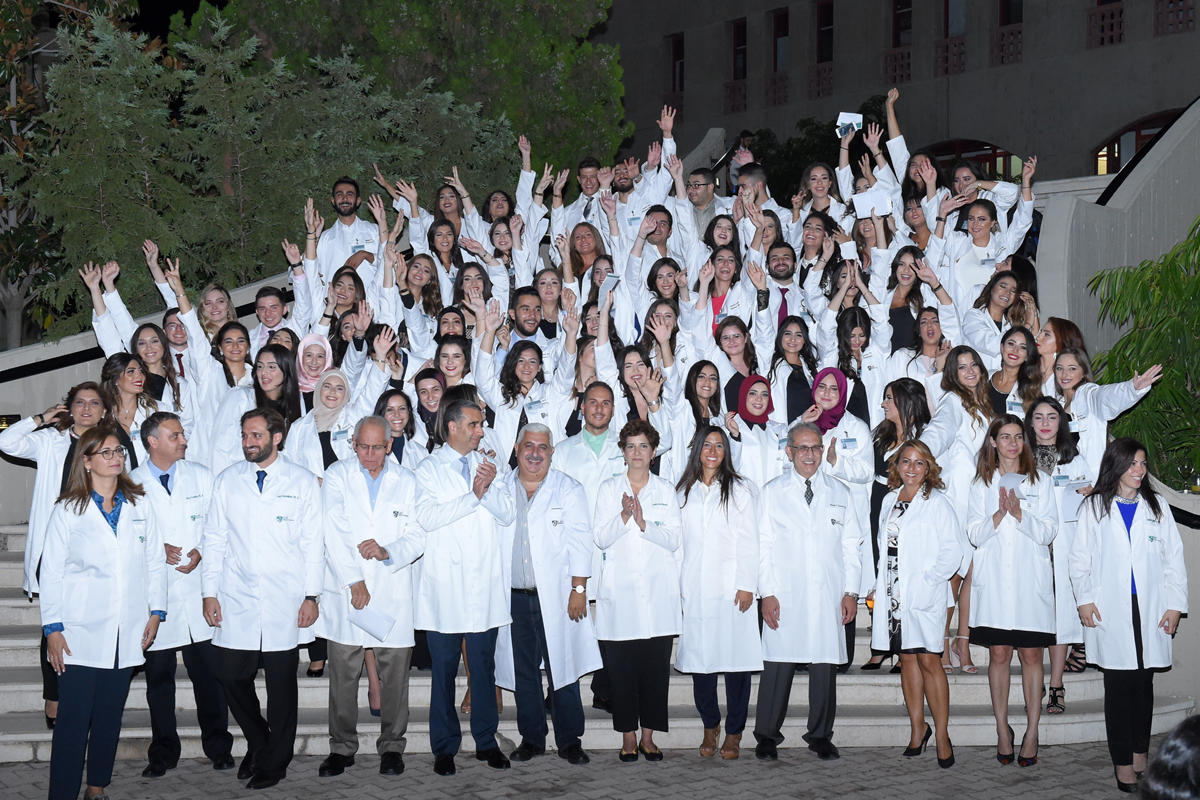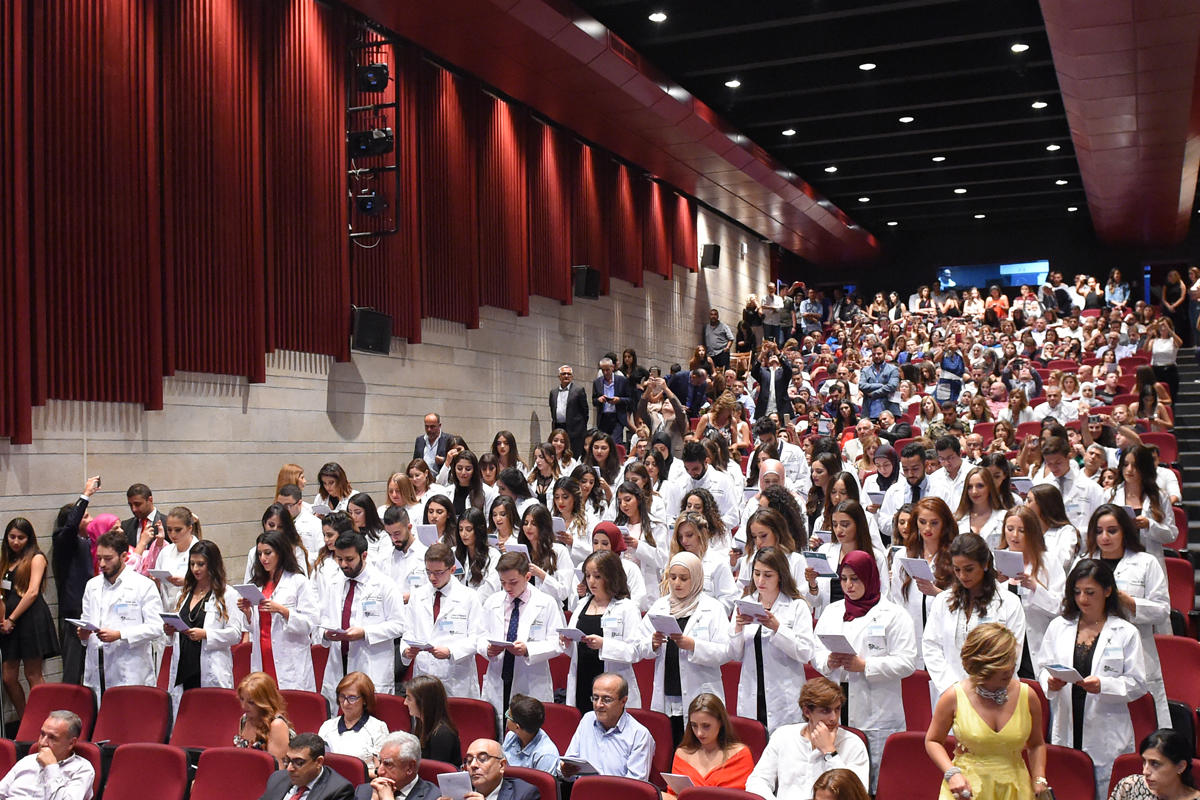 On September 26, the School of Pharmacy (SOP) celebrated the transition of a new cohort of students into the first professional year of the curriculum. Having completed their pre-pharmacy requirements, the new P1 students were presented with white coats, marking their induction into the next stage of the program.
Friends and family of the students gathered at dusk at the SOP's seat on Byblos campus for the ceremony.
LAU President Joseph G. Jabbra opened the event with a speech covering the history and significance of the white coat ceremony, describing the rite of passage it represents for students as they work toward their professional degrees.
"The white coat is a symbol, not of status, but of a promise and commitment that no matter what, patients will be treated with care and love," Dr. Jabbra said.
SOP Dean Imad Btaiche subsequently took the stage. He spoke about how LAU's pharmacy curriculum builds healthcare professionals who care for their patients with professionalism and ethics via a rounded approach. He drew a roadmap of how the SOP's all-inclusive curriculum prepares students to provide holistic patient care.
He noted the school's innovative and comprehensive co-curriculum that hones students' skills in "communication, emotional intelligence, professionalism, problem-solving, solution-finding, empathy, leadership, and entrepreneurship." This is accomplished through a series of real-world experiences that are embedded in the degree program, which is made possible thanks to a number of partnerships, such as those with LAU's Outreach and Civic Engagement Department, LAU Medical Center-Rizk Hospital, Houston Methodist Hospital and Wayne State University in the US.
"You are the first class to go through the co-curriculum program," said Dr. Btaiche. "Technical skills are not enough; soft skills are equally as important, and this is woven into your experience at LAU."
"We can no longer think of a patient as a diagnosis, and we no longer treat disease; we treat the whole person," he continued. "Our interprofessional education program allows you to break the silos between the health professions, to bring better healthcare as a team to our patients."
The audience was then addressed by class representatives Andrea Lian and Charbel Abdo, who, with spirit and humor, recognized their family and friends as the bedrock of their success. They also encouraged their classmates to pursue their education with passion and commitment.
"Our parents gave us the opportunity to go forward in our lives, and now we must continue to make them proud; we must tell ourselves to shoot for the stars," said Lian.
The students then received their white coats one by one, with SOP faculty ushering them into the next phase of their pharmacy education at LAU. In their newly donned coats, the students stood and recited the Pledge of Professionalism, committing to adhere to the highest of clinical and ethical standards.
Following the ceremony, parents, faculty, and friends gathered to congratulate the new P1 students and enjoy a reception on the scenic Byblos campus grounds.