Salzburg Academy on Media and Global Change 2018
LAU students join 125 global students and faculty in Europe to re-imagine journalism and restore trust in media.
By Hanan Nasser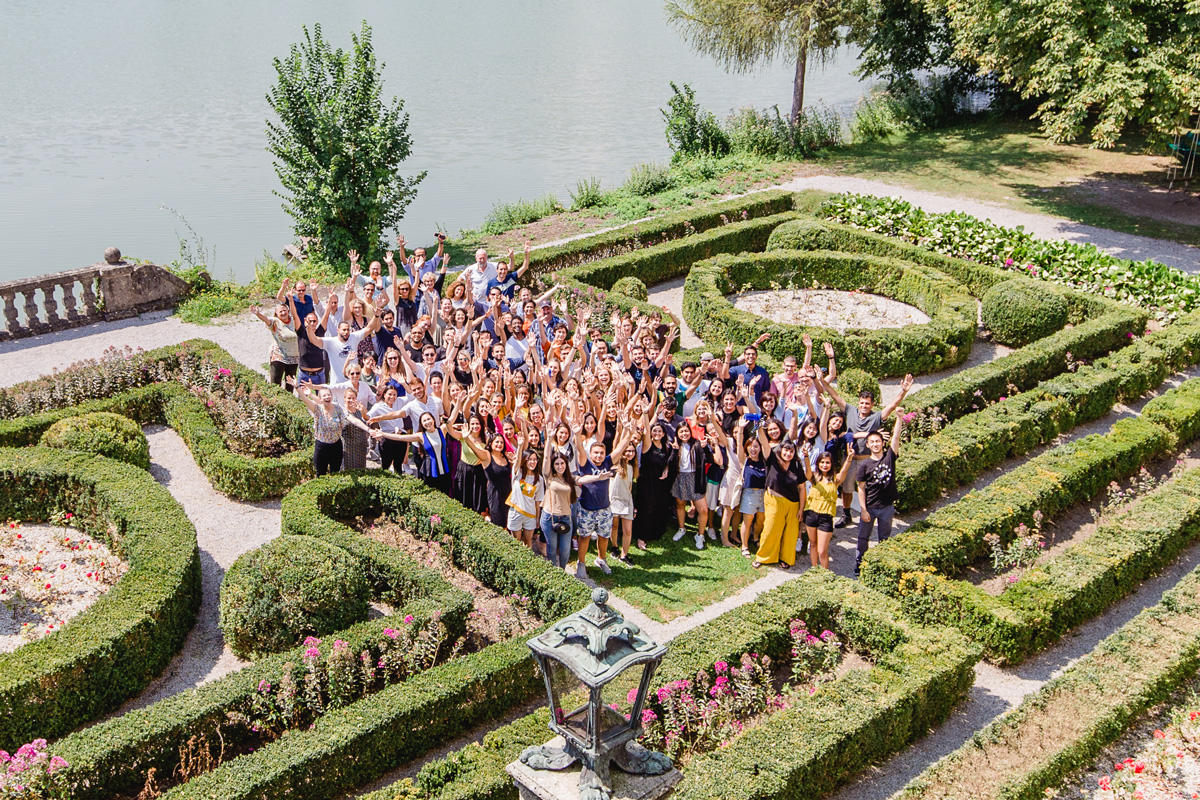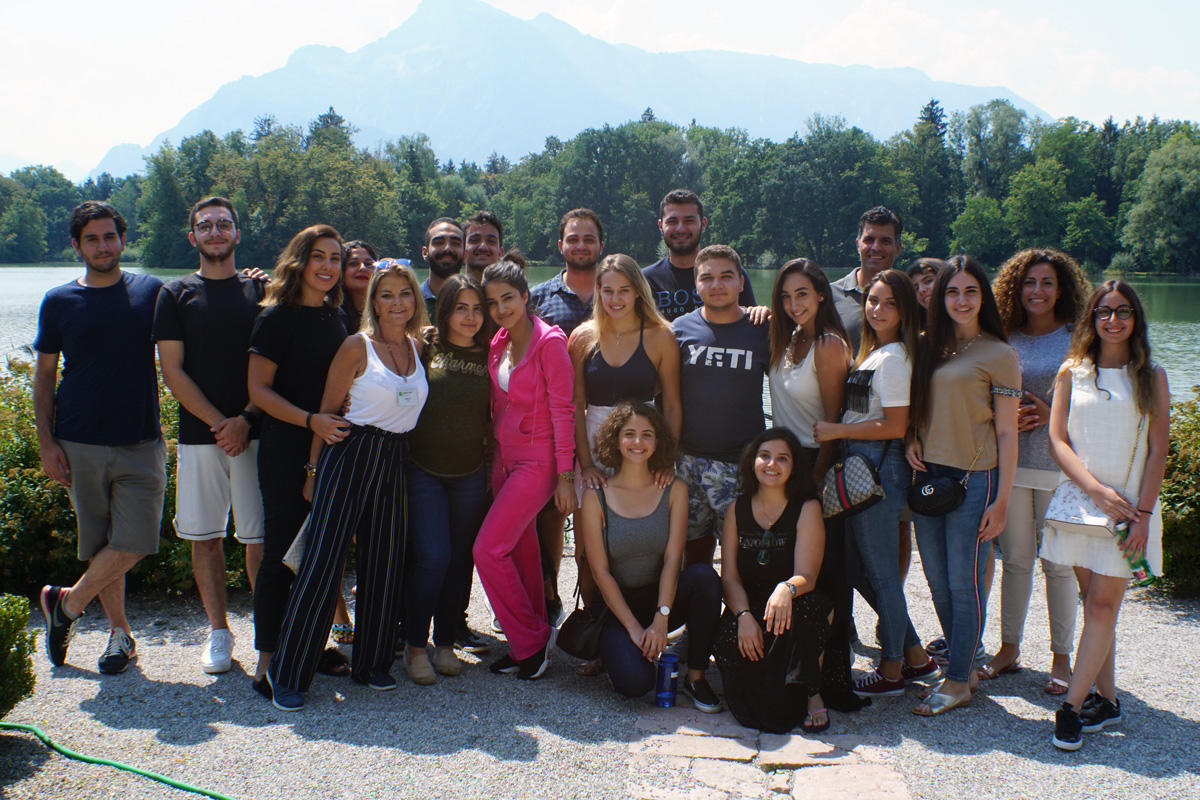 In line with the Department of Communication Arts' goal to expand LAU students' international experience, 21 aspiring scholars packed their bags and set off for a three-week academic and cultural media program in Salzburg, Austria.
Running from July 15 to August 5, the 2018 Salzburg Academy on Media and Global Change brought together undergraduate and graduate students from various majors and international universities to expand their knowledge of vital global matters affected by media representation.
With this year's theme of Re-Imagining Journalism: News and Storytelling in an Age of Distrust, participants addressed pressing media challenges, from fake news and hate speech to the polarized world political scene.
"The Salzburg Academy is a unique, transformative experience during which our students meet professionals, students and faculty from all over the world," said Communication Arts Chair Dr. Jad Melki, who is one of the co-founders of the academy and whose lectures there focused on how to approach coverage of terrorism and war, as well as the pedagogies of genocide.
Accompanying the students with Melki was Assistant Professor of Multimedia Journalism Dr. Claudia Kozman, who said the program represented "an exceptional experience that empowers students to think outside the box."
The program is open to students from LAU and other Lebanese universities, who this year joined more than 125 students and faculty members from universities in the Middle East, the UK, China, Eastern Europe, East Africa, and Latin and North America. The program counts as two courses, which can be taken as major or free electives.
"Although I'm a business marketing student, I saw this opportunity as a way to expand my knowledge of the media industry," said LAU undergraduate Samer Wehbi. "The importance of this lies in the great impact media has on our societies."
In one project during the academy, students originated approaches that re-imagine the current media situation and aim to restore the public's trust in media institutions. Some of the methods worked on were innovative storytelling and new ways to run newsrooms and websites.
"From an academic standpoint, Salzburg Academy elevates students' thinking, challenging them to go outside their comfort zone and allowing them to create various means to bring positive change in the daily work they do at their home universities," said communications major Mai Al Khouri. "The caliber of the faculty here is an essential component of the academy as they lead students' ideas in that tangible direction."
The dynamic academy spurs students to become deeply invested in global issues, noted Melki. "The high energy in this program sparks long-lasting motivation to engage in social justice matters of global proportion."
Beyond the academic aspect, participants were also able to make invaluable connections.
"The cultural mix gave Salzburg Academy the global feel it needed to take on new approaches in journalism," said multimedia journalism major Rana Tabbara. "It also acted as a catalyst to spread cultural awareness and knowledge all over the world."
The collaboration between LAU and the Salzburg Academy started in 2015, when Melki joined the Department of Communication Arts and also became director of the Institute of Media Research and Training at LAU.