Shahin Back at the Helm of AKSOB
New interim dean talks accreditation, growth and AKSOB without borders.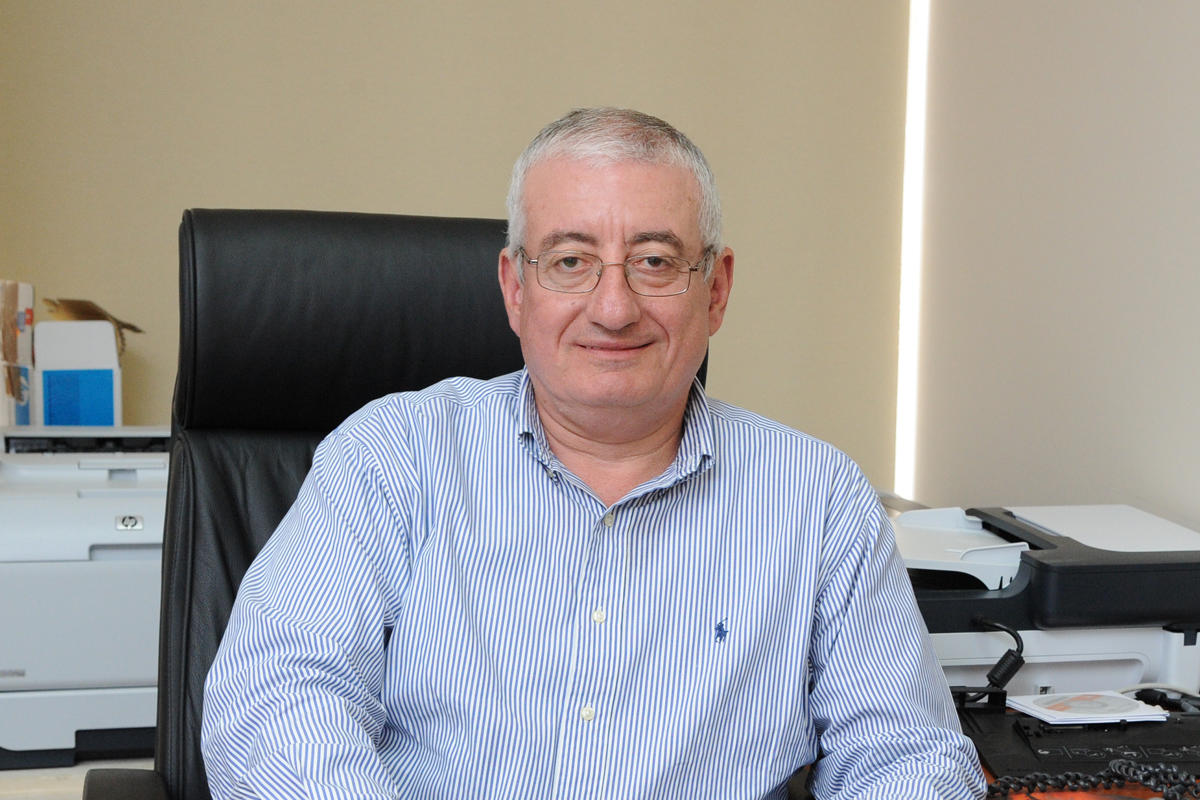 With the start of the 2018-2019 academic year, the Adnan Kassar School of Business (AKSOB) is welcoming a new interim dean.
Dr. Wassim Shahin is succeeding Dr. Said Ladki, who has held the position since 2013. The business school is not a new environment for Dr. Shahin, who was the founding dean of the School of Business on Byblos campus in 1996. Over the years, he has also been a well-known professor of banking, finance and economics, and most recently acted as assistant provost for special external projects at LAU.
LAU President Dr. Joseph G. Jabbra referred to Shahin's contributions to LAU as "significant and exemplary," and highlighted his dynamism, noting that Shahin had sat as a member on multiple boards, was a regular editorial reviewer, and was a sought-after strategic consultant for issues pertaining to risk management and banking regulation.
In an interview, Shahin looked back at how AKSOB has changed since his last deanship, and revealed what is next for the school and the strategic prospects he plans to pursue.
How do you think the school has evolved in the years since your last deanship?
Back in 1996, we did not have many departments, institutes or graduate programs like the EMBA, Human Resources or Applied Economics that we now have. We were not looking for any type of accreditation – it was just a very critical building stage across two schools on each of the campuses.
Today, we are an internationally accredited school, one that has been unified and integrated – not assembled – to cater to Lebanese youth from all backgrounds. We offer a number of robust undergraduate and graduate programs and stand among a select five percent of AACSB – the Association to Advance Collegiate Schools of Business – accredited business schools worldwide. The school's operations run seamlessly, as we have opted to move away from positions that are tied to geography between Beirut and Byblos in our modern, ever-connected world.
What are the strategic milestones for AKSOB as a leading business school in Lebanon and the region?
Looking back at all these facelifts that AKSOB undertook, it might come as a surprise now to announce that we are actually still building, as I am a strong believer that advancement is a never-ending process.
Above all, we are aiming for a "triple crown" accreditation. This includes the AACSB accreditation that we already have, but we will also target the Association of MBAs (AMBA) accreditation, as well as the European Quality Improvement System (EQUIS) accreditation.
Apart from the "triple crown," accreditation remains the name of the game. For this to materialize, we will need differentiators, such as program-specific accreditation, or European accreditation. In the long run, this will improve students' employability and their acceptance into graduate programs, as well as higher international recognition. Our vision is to remain competitive and become number one.
What is your plan for advancing research and promoting AKSOB's international affiliations – especially in line with LAU's strategic plan?
The quality and quantity of research – with more emphasis on quality – is strictly tied to a culture that nurtures it. At LAU, this is not only an actively sought-after objective, but a goal of the university's strategic plan, and we have what it takes to further our university on the research map. More specifically at AKSOB, we know that research is achieved through partial time release from teaching and fundraising for sabbaticals, conferences, exchange initiatives and summer grants, and this is something we are actively acting upon. The aim is to have 100 percent of our faculty involved in research.
On international affiliations, the strategic plan's third pillar cites "transforming LAU into a university without borders." This does not mean that we will be everywhere all the time. It translates into seeking partnerships with renowned universities across the world and building a structure for "twinning" at the level of programs with prominent schools. Examples include offering dual degrees, securing exchange programs for both students and faculty members, as well as joint research agreements.
In parallel, our strategy is to continue with proactively identifying and creating fortified links between the school and the industries that are connected to it. Across the banking, advertising, finance, economics, hospitality and tourism sectors, we aim to expand our reach and secure memorandums of understanding to produce internships for our students, among other vast opportunities.