SOP and OCE Team Up for the "Power of Innovation"
School of Pharmacy trains faculty to think outside the box.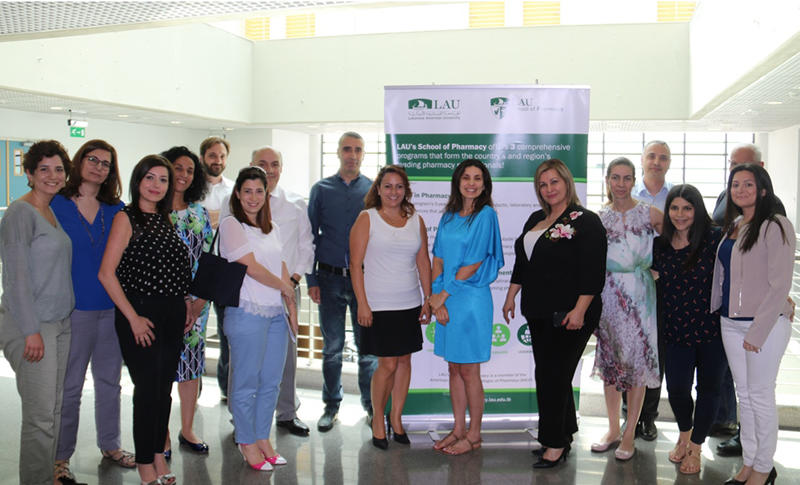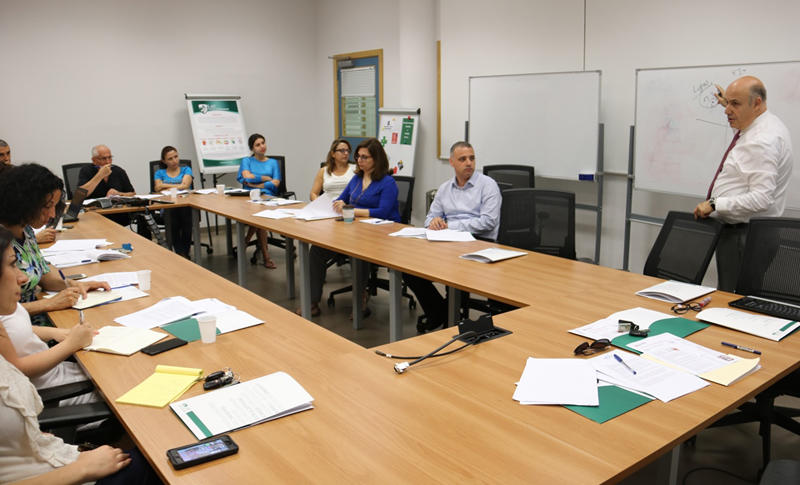 Innovation is growth. This is something LAU recognizes in its third strategic plan, which declares the need to "deploy an integrated program of pedagogical innovation." In that spirit, the School of Pharmacy (SOP) Faculty Professional Development Committee (FPDC) and the Outreach and Civic Engagement unit (OCE) organized a workshop titled: The Power of Innovation, given by Assistant Vice President of OCE Elie Samia.
The half-day workshop kicked off with examples of well-known global brands that have constantly and consistently innovated as others fell short because they failed to do so. "Innovation is a mindset," declared Samia at the start of the session. He went on to discuss the theory of leadership, explaining how innovative thinking is actually intuitive.
"It is granted to have a program accredited, but what makes a difference for an institution or individuals to stand out from the crowd is innovation," said School of Pharmacy Dean Imad Btaiche. This is a core driver at LAU, he added, and the reason the university is investing in "pushing the envelope, generating well-rounded citizens in an environment driven by continuous quality improvement."
The session quickly turned interactive, featuring significant examples from successful programs already in place at OCE, and shedding light on how these programs came to be by means of encouraging the audience to get their students involved. Attendees – full-time and adjunct SOP faculty and friends of the school, including pharmaceutical industry employees – joined the discussion and answered a series of "what if" questions posed by Samia, allowing everyone to imagine a more innovative framework for SOP and its programs.
"You have an amazing spirit. I can see the different political philosophers I dream about in your SOP team," declared Samia in his closing note. He commended the participants on their openness to new ideas and looked forward to seeing SOP-OCE cooperation when launching the school's full-scale co-curriculum in the fall 2018 program. In this context, he also suggested creating an interactive program called PHARMASIST to accentuate the quality of the field as a profession.
"The training was very beneficial. I drafted several ideas for the company, and for my team as well," said Zeina Lahoud, sales lead at Algorithm, a prominent pharmaceutical company in Lebanon and the MENA region and a partner of SOP's. She also hoped to be able to implement at the company what she learned at the workshop.
According to Tamara Abou Antoun, assistant professor and chair of the SOP-FPDC, a survey completed by full-time and adjunct SOP faculty indicated the need for more such workshops. Therefore, the FPDC is planning to organize intensive sessions on advanced skills in research and innovative active-learning techniques at least twice a semester.
With regular learning opportunities provided to members and friends of the LAU family, the university will continue to grow in line with its plan to embrace innovation and extend education.