Student Entrepreneur Designs App to Improve Patient Experience
AKSOB student Andy Kazandjian and his partners wish to change the way Lebanese find doctors.
By Zina Hemady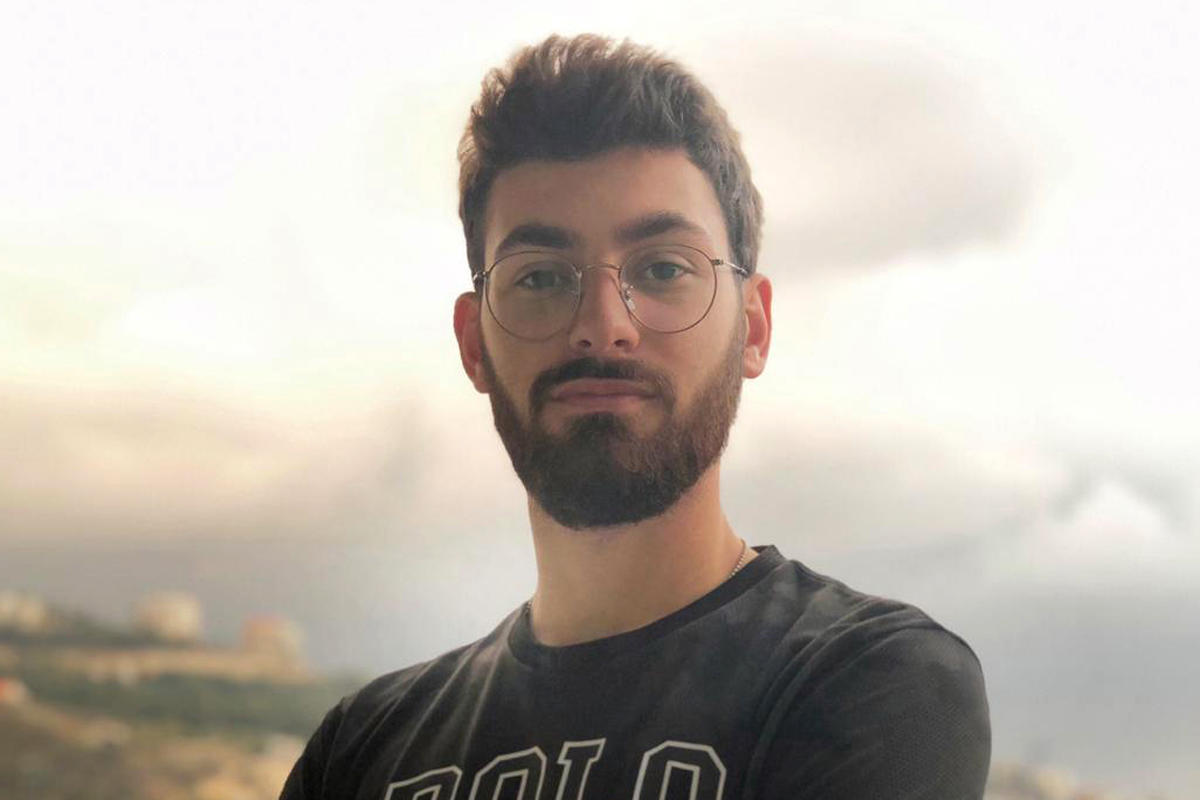 When LAU student Andy Kazandjian's older brother Anthony broke his nose playing basketball, the family scrambled to find a qualified doctor to perform the surgery. The boys' mother spent hours on the phone to locate the best nearby specialist in nasal cosmetic procedures. When they finally decided on a surgeon, based on a friend's recommendation, they were appalled to learn that something had gone terribly wrong during the operation due to the surgeon's negligence. This stressful experience was the spark that drove Andy to create an app that instantly matches patients with doctors and rates physicians.
"We want to change the way people search for doctors in Lebanon," said Kazandjian, a third-year Adnan Kassar School of Business (AKSOB) student majoring in banking and finance. "We want this relationship to be built on trust. We hear of horror stories happening to patients, but there are currently no solutions."
Kazandjian teamed up with a group of four other LAU students to found the startup FindMyDoc. While similar apps are available in Lebanon, this initiative offers additional advantage: The platform takes into consideration patient satisfaction according to three distinct criteria.
The search process is straightforward. The app asks users to select the specialty, location and hospital of their choice, and they are immediately matched with a list of doctors who fit these specifications. Users also have the option to rate practitioners based on three criteria. The first is "wait time," a problem in Lebanon, where patients can spend hours to see a doctor. The second is "friendliness," which offers patients the opportunity to rate the doctor's communication skills and bedside manners. The third criterion is "quality of service," which allows users to rate the physician's qualifications. The app then calculates an average rating ranging from one to five while giving more weight to the category that matters most to the patient.
"Currently there is very little information about doctors in Lebanon online. Our objective is to make searching for a doctor as easy as finding a cab or a place to stay for the weekend," said Kazandjian.
Kazandjian recognizes the advantage that LAU has given him and the university's role in catapulting him to his big success. First, he did not have to go very far to find a team of highly qualified and motivated experts with whom to collaborate. The team members are Chief Operation officer Ghadi Elias, an economics major; Marketing Director Sarah el Hachem, who completed her MBA a year ago; Sales Director Oussama Younes, who has a BS in economics; and Sales Representative Robert Khairalla, an international business major.
"LAU is a place where you find motivated students with strong skills. If you have a project or idea, you just have to search for people who can assist you. Each individual who joined the team is doing great in their domain," Kazandjian said.
Kazandjian added that the most significant skills he learned at LAU are public speaking and negotiations, which he developed through his membership in the university's Model United Nations (MUN) program. As a high school student at the Beirut Evangelical School for Girls and Boys, Kazandjian was selected from among thousands of students to enroll in the program. He then made it all the way to New York to take part in sessions that simulate UN meetings. Kazandjian, who is now a trainer for the program, says that his experience at MUN has equipped him with motivation and confidence. These skills, in addition to the knowledge that he has acquired from his finance classes, have proved invaluable to the budding entrepreneur.
After presenting FindMyDoc to investors at Smart ESA, an incubator and accelerator at the Ecole Supérieure des Affaires Business School, Kazandjian and his team attracted eight potential investors. He is hoping to secure the funds he needs to launch the app in the next few months. After a trial period in Lebanon, the plan is to expand to the Gulf region, starting with Dubai and Qatar, growth that will be facilitated through a recently signed partnership with Syncwise, an enterprise that offers mobility solutions to businesses.