Student Success Profile: Daniella Maamari
LAU alumna and recent SArD graduate traces her journey from her alma mater to MIT.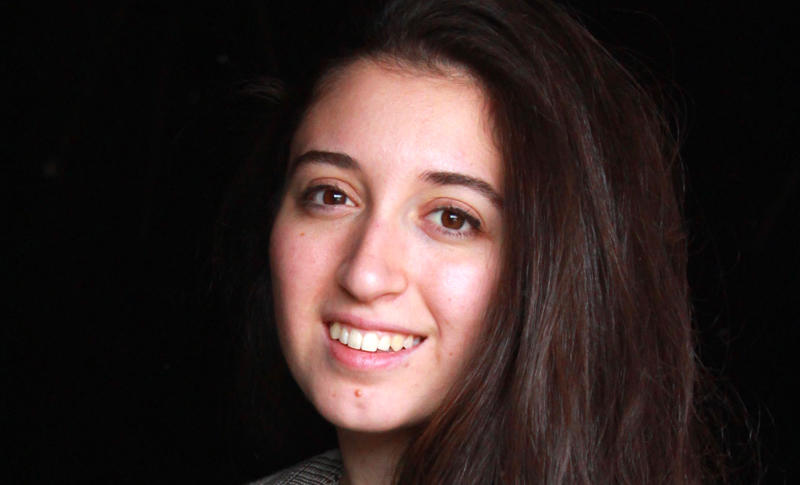 When Daniella Samira Maamari (B. Arch. '17) joined LAU in 2012, the School of Architecture and Design (SArD) was still what she termed as "young." SArD, itself, had only opened in 2009 but the programs in fine arts, architecture and design it encompassed had in fact been established long before that. "This was an advantage," she explains, "as a young school is constantly striving toward novel experimentation and teaching methods."
Since then, SArD has made great strides – applying for accreditation from the National Architectural Accrediting Board for its Bachelor of Architecture Program.
Following graduation, Maamari was accepted to continue her studies at the Massachusetts Institute of Technology (MIT), receiving a 50-percent scholarship in the form of a research assistantship under the supervision of Professor Nasser Rabbat, director of her program.
"MIT has been intense and exciting!" she says. "The community is highly diverse, composed mostly of international students, lending one exposure to various cultures and peoples." Despite the fact that the master's program is more demanding, and she has only been there for one semester, she is "doing quite well so far," she humbly says of her 5/5 GPA.
Involved in various projects for her courses, her assistantships and other short-term research opportunities, Maamari continues along the path of excellence that she set off from at LAU.
A founding member of both the Design Club and the American Institute for Architecture Students (AIAS) LAU Chapter, she was the only student from Lebanon selected to participate in the intensive "AIAS Imagine: Top 60 at 60" workshop with the Walt Disney Imagineering team in Orlando, Florida in 2017. Her trip was sponsored by SArD.
Speaking of the competition that led to her selection, Maamari says she has SArD in particular to thank for the experience. "It was absolutely mind-blowing to learn about the extensive design processes, methods and logistics behind such large-scale structures and special experiences, along with all the debates and controversies that arise around the 'Disneyfication' of architecture, under the hand of Disney's Imagineers."
Maamari is grateful to all her professors for their help in her application process to MIT, and in particular Dean Haddad, Assistant Professor Marwan Zouein, Associate Professor and Director of the Institute of Islamic Art and Architecture Abdallah Kahil, and adjunct faculty member Hani Asfour "for their continuous care and support."
"The program at LAU offers a well-rounded education in the sense that it equips you with all the needed subjects ranging from history, design, to building technologies and systems, and others," she says. "However, it is always up to the students to acquire and build on these various skills to suit their particular design interests."
On that score, her advice to students is to attend conferences, exhibitions and lectures hosted both within and outside the university, as "they present great opportunities to learn and network." She also urges them to diversify their skills and portfolios, and approach instructors for employment opportunities.
"I believe that all the opportunities are available," Maamari says. "It all depends on how and when they are used."