Students Get Ready to Vote
The entire LAU community gears up for student council elections.
By Hanan Nasser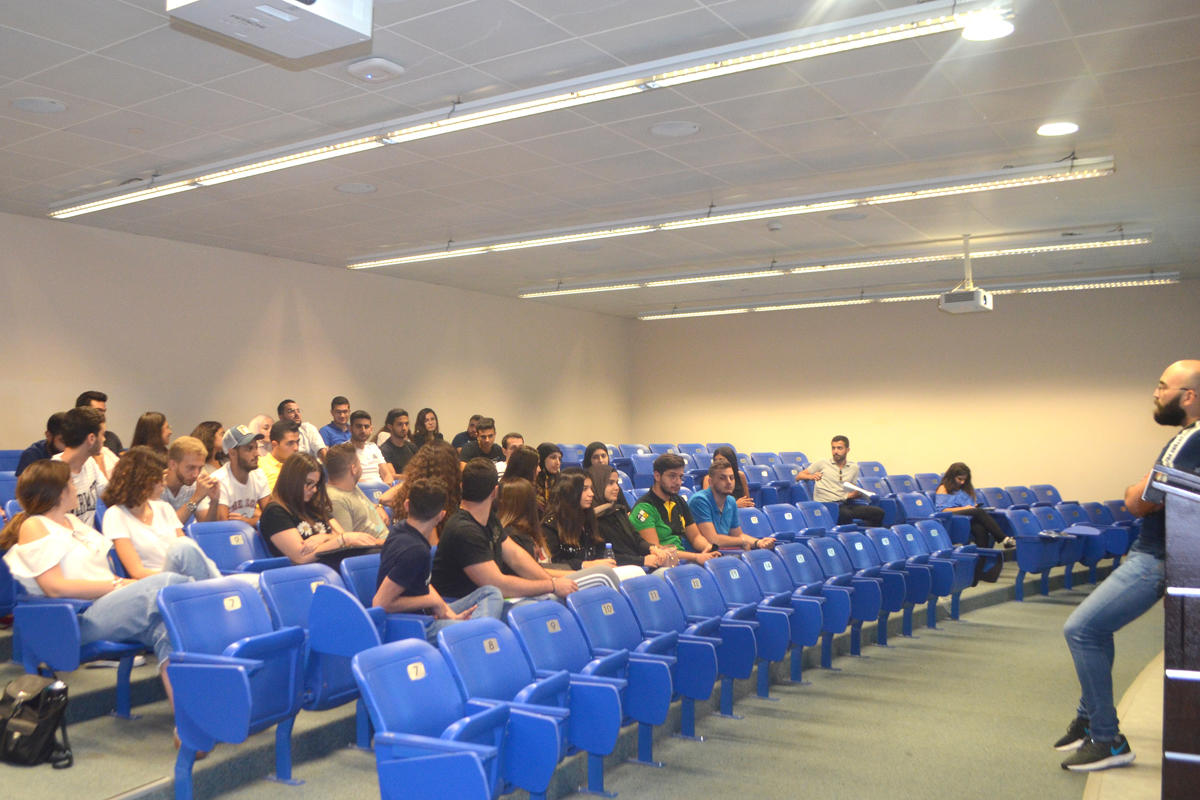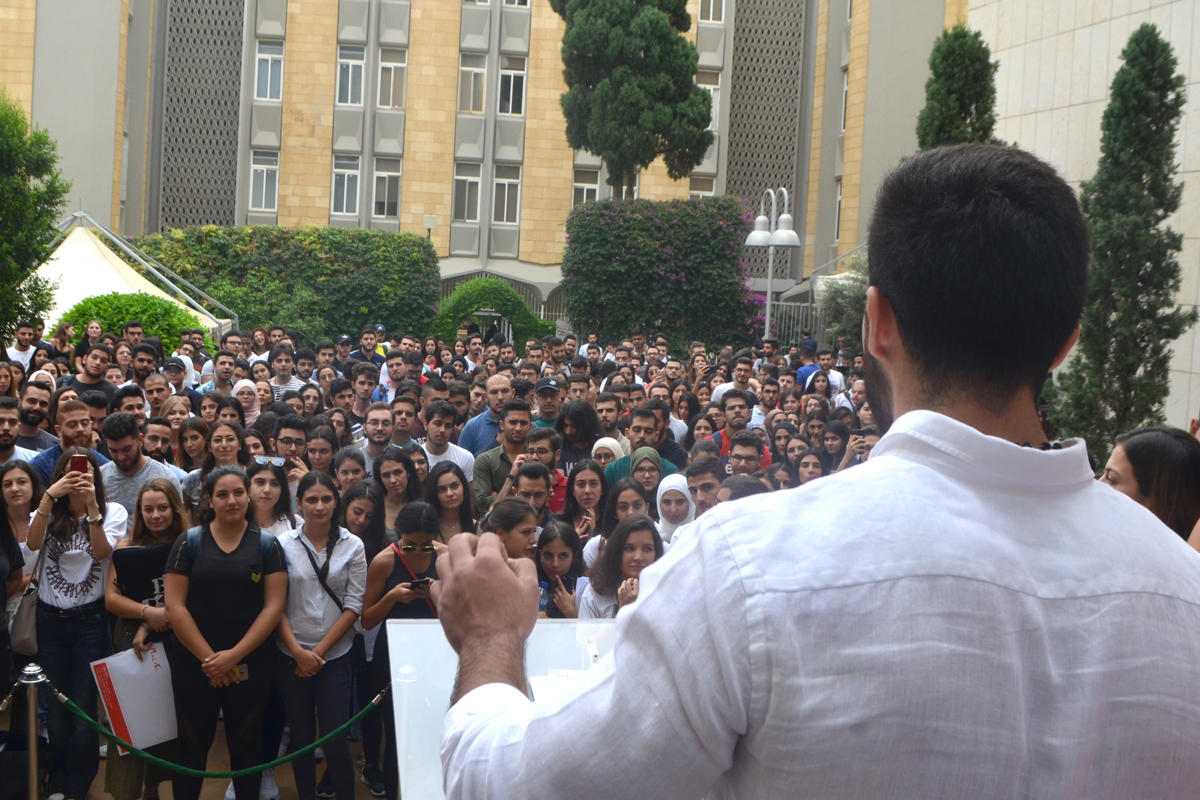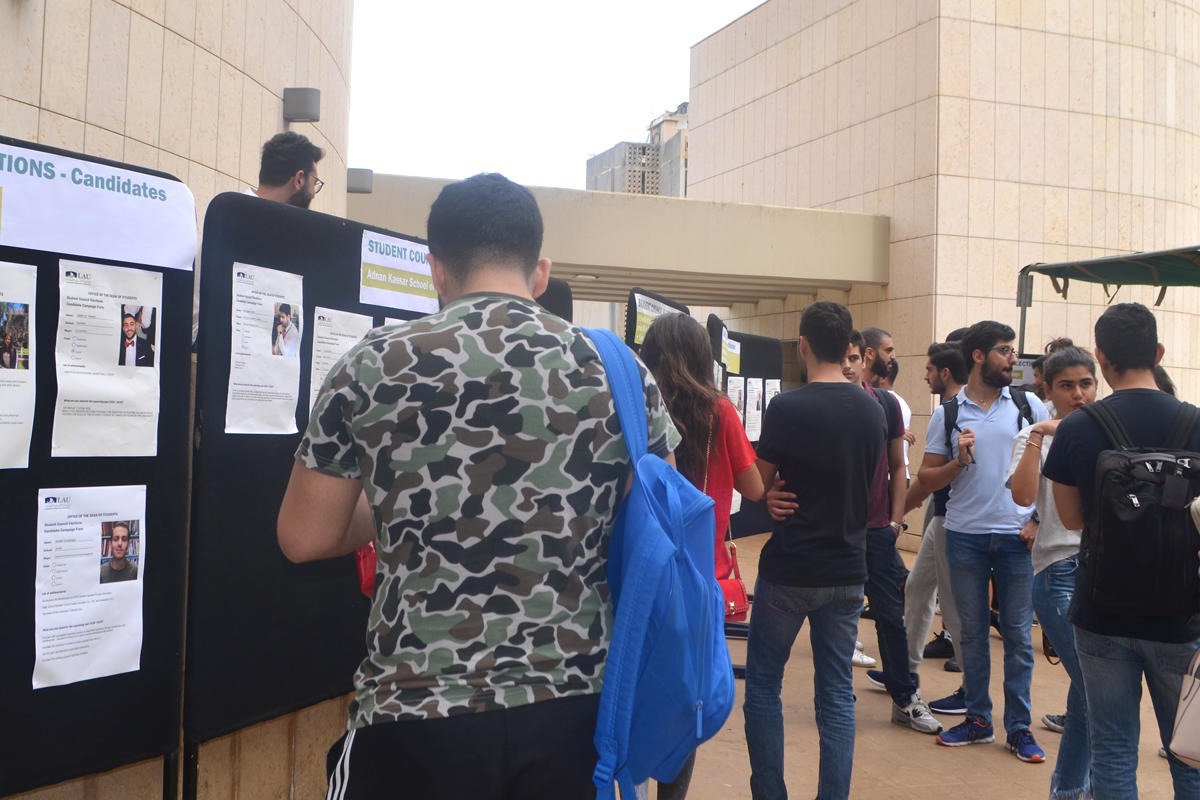 During the weeks leading up to the student council elections, posters across both campuses read, "Be the change you want to see on campus" – an adaptation of Gandhi's famous quote.
But even before ballots are to be cast on Friday, October 5, change could be felt on campus. Candidates delivered compelling speeches, received training on diplomacy and governance, and drafted campaign programs, all while university leadership and staff geared up to ensure a seamless election.
"LAU is a microcosm of our larger country, with all its colors and diversity," said Vice President for Student Development and Enrollment Management Dr. Elise Salem. "Our aim is to have our students learn about and practice their civil rights before they graduate," she added, referring to the highly sophisticated electoral process that students experience every October to elect a new Student Council.
This year, 45 hopefuls are running to fill the 30 Student Council seats – 15 for each campus. Once elected, the students will serve on sub-councils and committees that specifically address academic matters, campus-related issues or university-wide policies. "Our students play a central role in the shared-governance process that LAU has had for decades now," said Dean of Students on Byblos campus Dr. Makram Ouaiss. "We value and cherish their input because at every level of the university's work, students' input enriches decision making and makes it more relevant to changing student needs."
The electoral process itself embodies how the university has evolved to meet changing needs. To curb the potential for conflict on campus, LAU has taken the voting online since 2016. "The move has resulted in a significantly higher participation rate, agility in announcing the results, and an overall more accurate and seamless process," said Assistant Vice President for Information Technology Camille Abou-Nasr.
With over 7,000 eligible student voters, Abou-Nasr admits that online elections are a "tough challenge, but one that the IT department is set to undertake very seriously." Referring to a neatly-detailed schedule for election day, he explained how half the IT Department's full-time professionals will be arriving to campus starting at 4 a.m., two hours before voting opens, to be on standby should any logistical issues arise. Throughout the day, multi-level security measures will be in place to protect both the web and the network.
But online voting is not the only advancement LAU has added to the election process. Last week, trainers from the Lebanese Association for Democratic Elections (LADE) came to both campuses to train candidates on the importance of the democratic process and guide them through what governance entails. "From showing them how to aim for win-win solutions and working for the community at large, the LADE training provided a helpful crash course on how to represent others and speak on their behalf," explained Alan Kairouz, campus activities associate manager in Byblos. Observers from LADE will also be present on both campuses throughout election day to monitor the transparency of the process and file a report, as they have done in past years.
Another highlight are the students' forums. "Many candidates look forward to this opportunity since it is the only public chance they get to address their voter base and share their views on a number of university issues," said Dean of Students on Beirut campus Dr. Raed Mohsen. To make the best use of this opportunity, candidates have to get creative in appealing to their peers at some of the campuses' busiest sites. In that regard, political insinuation is not allowed, since "sloganeering and cheering for political or religious figures seem to be out of place, as these do not relate to LAU elections," said Dr. Mohsen, and could potentially cause an unnecessary divide on campus.
Looking forward to election day, Dr. Ouaiss affirmed the importance of campus elections. "It is the students' right to pick their leadership, and it's through exercising this right that they can bring about change and improve conditions on campus for themselves and the community at large."