Summer Camps and the Learning is Easy
The School of Arts and Sciences summer camps give aspiring academics a chance to learn more about their favorite subjects.
By Hanan Nasser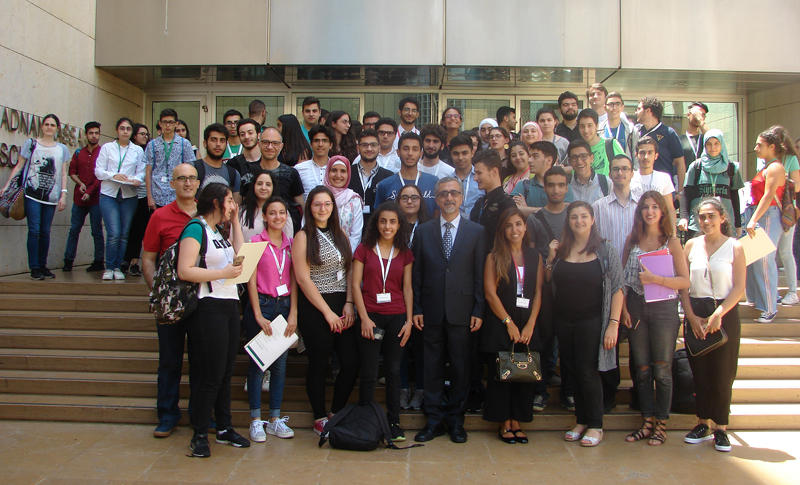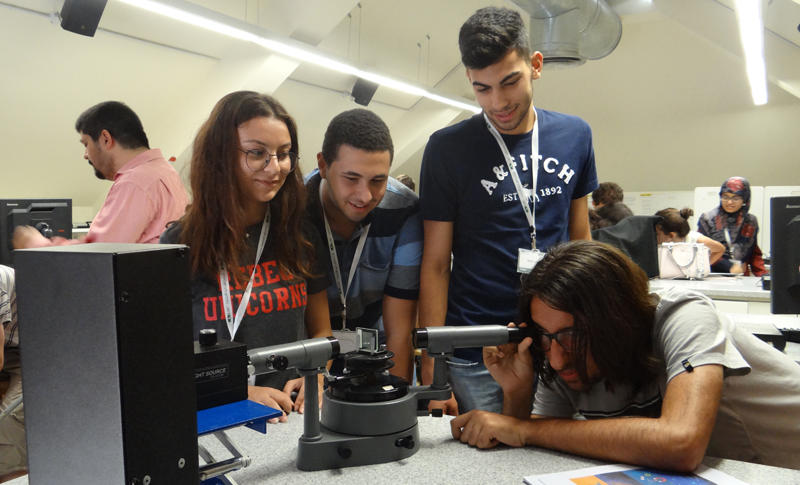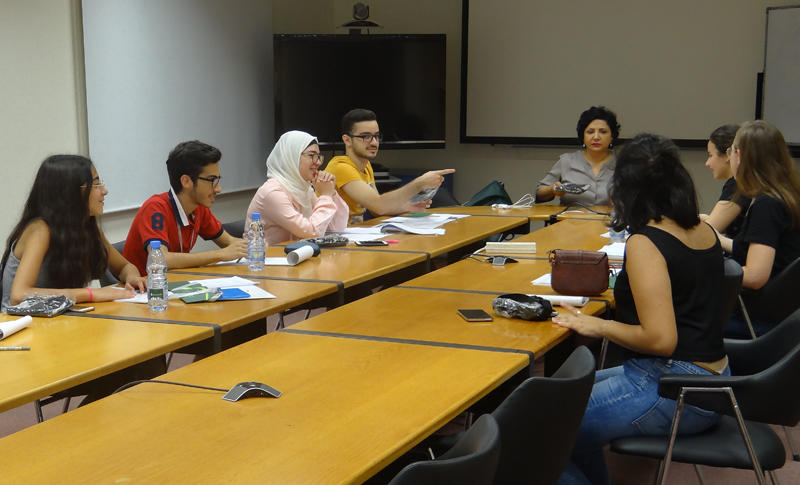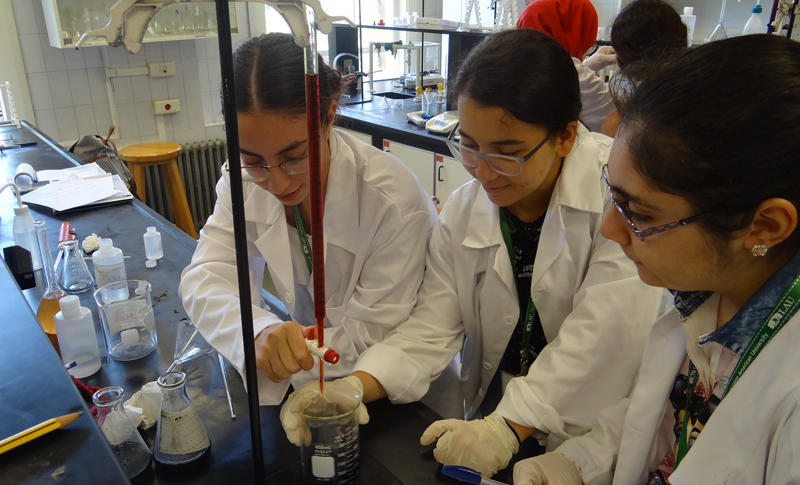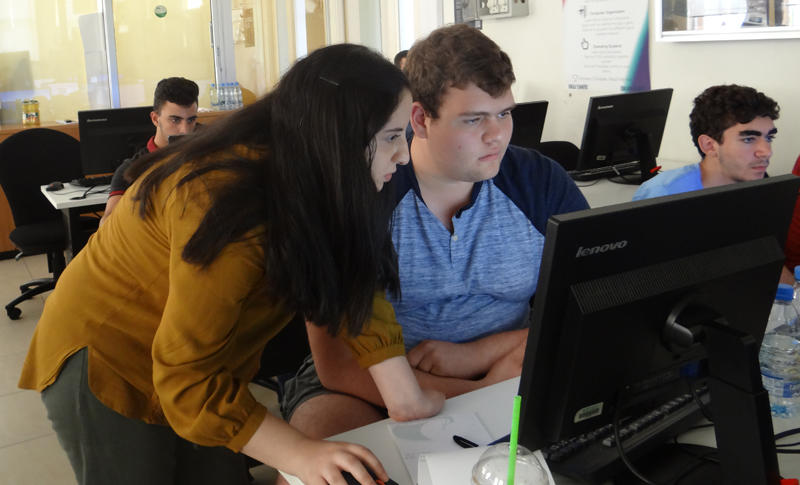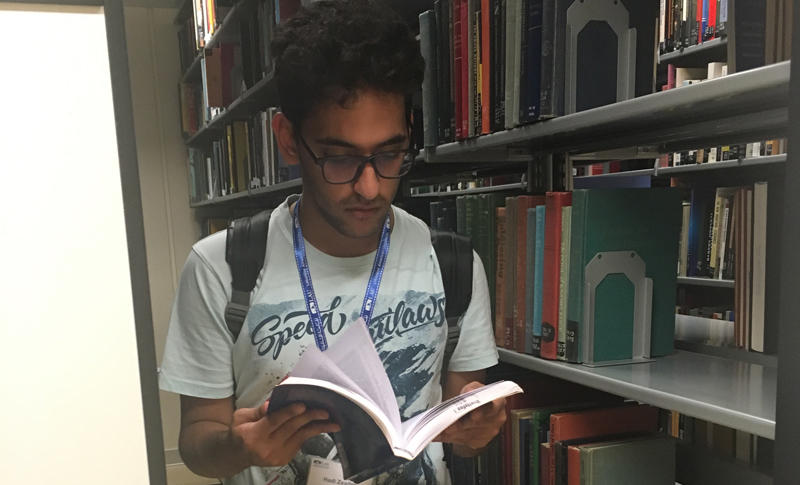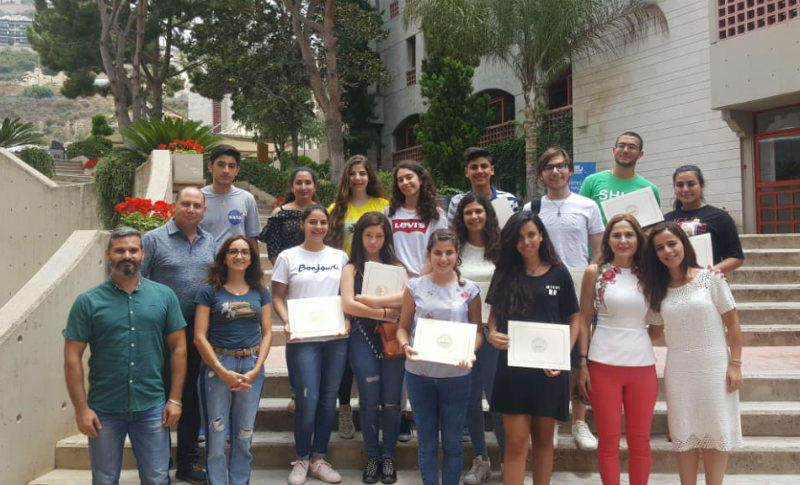 Dozens of youth gathered on Beirut and Byblos campuses this month for the first day of the School of Arts and Sciences' (SAS) five-day summer camps, open to high-school students from across Lebanon. The hall at the Adnan Kassar School of Business in Beirut was abuzz as the campers grabbed breakfast and searched for their subjects: chemistry, computer science, Arabic creative writing, philosophy, speech writing, and – debuting this year – physics and English creative writing.
All camps took place on the Beirut campus, except for computer science and chemistry, which were held on both campuses. At the end of the session, campers presented their final projects, and winners from each camp received 15-to-30-percent scholarships to study at LAU from SAS Dean Dr. Nashat Mansour.
"The objective of the summer camps is to expose high-school students to the university environment, and to give them the opportunity of experiencing something about the program they might like to pursue at the university," Mansour said.
Early in the session, 40 physics enthusiasts huddled in the lab in groups of three to observe light and colors using spectroscopy, among other experiments.
"The physics summer camp consisted of interactive lectures where students learned about Einstein's theory of relativity and the strange world of quantum mechanics," said Assistant Professor of Physics Jimmy Romanos, who gave the campers lectures. "The students had the chance to build a calorimeter, explore the entertaining physics of a roller coaster, and observe the spectral lines of sodium and mercury."
"Physics is a very interesting science that allows me to discover the world around me in a different way," said 16-year-old camper Saba Kadhem, who is contemplating pursuing a degree in physics. LAU is ready for students interested in the subject, as it is debuting a new BS in Applied Physics this fall.
Over at the computer science camp, counselor Rania Islambouli remembers what it is like to be an ambitious young student with exciting options ahead. She, too, was a computer science summer camper back in 2013, and graduated from LAU last year with a BS in the field. She is now pursuing an MS in computer science at LAU.
Islambouli taught the campers java and android application development, with the aim of helping them develop their own apps at the end of the camp. "Learning to program at a young age helps you solve everyday problems and get set up for a lifetime of opportunities," she said.
That's just what camper Ahmed Itani did. Itani, 16, developed an application that will help users monitor and regulate their weight and food intake per day. LAU, he said, was "definitely" his first choice for pursuing a BS in computer science.
At the chemistry lab, campers were deep in their project of creating aspirin. "I am enjoying the fact that I am actually in a chemistry lab and working with my own hands, not just reading books," said Reem Farhat, 17, who is thinking about majoring in pharmacy.
Meanwhile, at the philosophy camp, 20 eager campers waited impatiently to explain why they think philosophy is important. "Here, what I got to know is that philosophy is closely related to artificial intelligence, and databases," said Hassan Jaber, 17, who wants to major in computer science and minor in philosophy. He described the camp as one of the best educational experiences he has ever had.
True to its mission to promote and support the Arabic language, LAU offers a 15-percent scholarship to students enrolling in the Department of Humanities' Arabic program, in addition to the scholarships awarded at the end of the Arabic creative writing summer camp.
Introducing the camp, counselor and renowned Lebanese novelist Najwa Barakat told the campers the Arabic language has the power to "allow you to express yourselves," encouraging them to nurture their connection to their mother tongue. Reine Khalifeh, 16, said that she chose this camp to increase her knowledge about the language. She ended up winning a 15-percent scholarship for her final project.
The Department of English organized two summer camps this year: creative writing and speech writing. The creative writing's counselors, Mira El-Teeny and Serine Jaafar, took the campers on a journey to explore different writing genres under the theme Reinventing the Familiar, which, El-Teeny said, encourages the campers to look "at everything around you from a new perspective and think how you can reinvent things."
"Some genres they are familiar with, and others not so much, such as creative non-fiction, like memoirs, food writing and travel writing," added Jaafar.
Providing an array of outside-the-box activities, the counselors asked the campers to sketch the cover of their own book, write a poem while listening to a track of classical music, and tour the campus while recording their impressions as a mini exercise in travel writing.
Tala Khalifeh, 17, likes to write fiction that addresses mental illnesses and traumatic events. "For example, how trauma might affect the life of a person in an indirect way," added Khalifeh who wants to major in English literature.
Next door, at the speech writing camp, students took part in a range of activities: from writing the opening lines of a speech and evaluating their evidence and word choice, to the importance of active listening, and the essentials of persuasive delivery.
On the final day, all participants presented speeches, advocating causes close to their hearts, including social work and humanities.
"While many of us associate speeches with the charisma and delivery of the speaker, this camp focuses on the words themselves, the power to move people with language, and the need to emphasize story-telling," said camp counselor and Instructor of English and Moral Reasoning Reine Azzi.
At the closing ceremony for the camps, the room shook with the raucous applause of at least 100 campers – many of whom received scholarships to study at LAU and all of whom were allowed a brief yet intensive glimpse of university life and education at LAU.