The Next Generation of Female Leaders
Ghiwa El Fakhry attends the international Women Ambassadors Forum.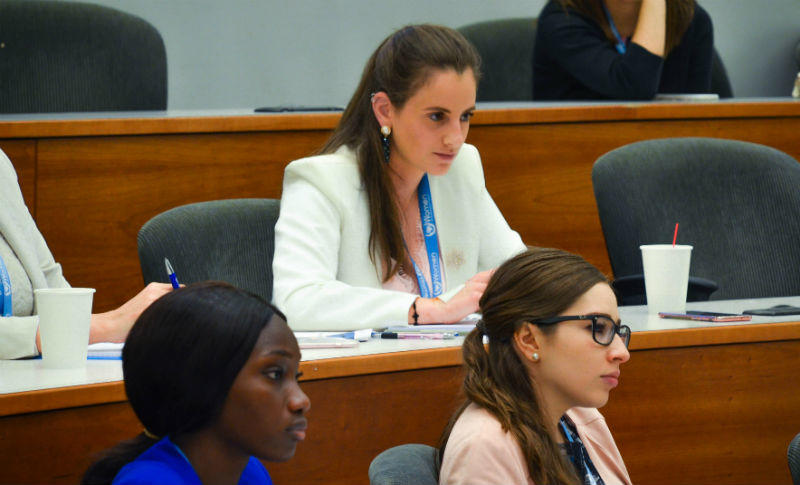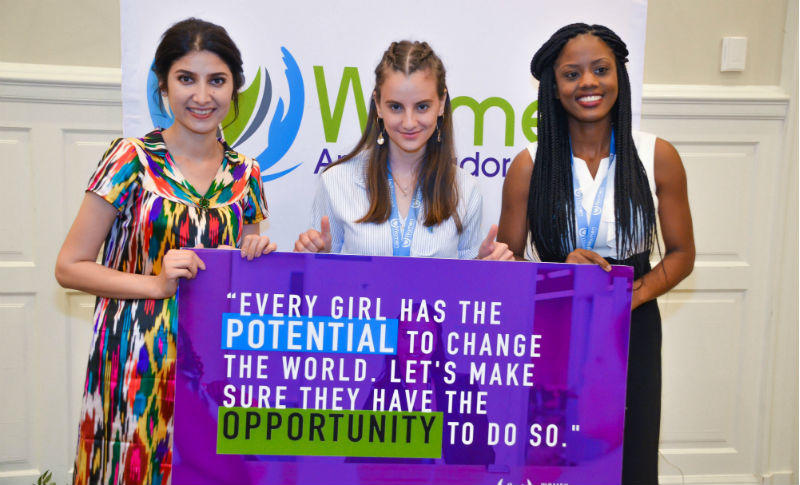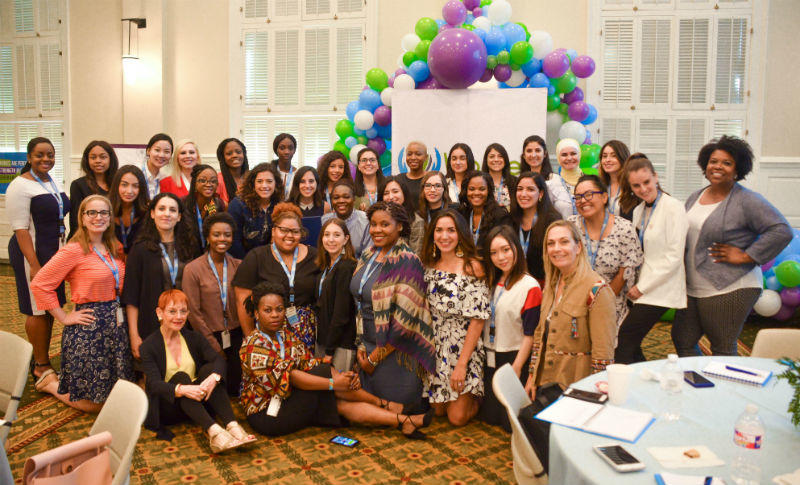 Only two years after graduating, LAU alumna and current Outreach and Civic Engagement (OCE) employee Ghiwa El Fakhry (BA'16) attended the international Women Ambassadors Forum, a platform for women leaders from around the world to cultivate their entrepreneurial, financial and leadership skills. The forum provides young female leaders with the knowledge and tools to disrupt industries and social structures in their home countries and beyond for the sake of change. According to its mission statement, it aims to create "the largest global network of aspiring women leaders whose stories ignite conversations and empower women to create the change they want to see in this world."
Each year, forum leaders select a group of women ages 18 to 30 who have already demonstrated an effort to create positive and meaningful change in their environments, among them El Fakhry, one of two ambassadors from Lebanon.
This year's forum was held over five days in mid-July on the campus of Southern Methodist University in Dallas, Texas.
As a student at LAU and in her current position at the OCE, El Fakhry has had a lot of experience at events on citizenship and social enterprise. The political science/international affairs major, who also minored in conflict analysis and resolution, says that at LAU she acquired the skills needed to be an ambassador at an international forum and to succeed in her future career.
"I gained so much while at LAU. I owe so much of my academic development to them, but also so much of my personal development."
El Fakhry came from a small and homogeneous village in Lebanon, where she says everyone had the same background and political and religious views. "At first, it was a challenging road to go to a university that was so diverse. I had such a closed-minded perspective before I joined LAU." Thanks to her classes, classmates and faculty, "I started seeing differently and interpreting things differently. My minor in conflict resolution also helped me a lot. I started thinking of my role as a human rather than as a person with a very specific identity from the village."
That experience helped her while at the Women Ambassadors Forum. El Fakhry spent the week with 33 ambassadors from 17 countries, meeting and networking with corporate and community leaders, attending seminars and roundtables, and even taking field trips. But most importantly, she met her counterparts from all over the world. "To go out and see international women from different backgrounds who share the same vision of outreach to their communities and who are not stopped by barriers was an incredible and inspiring experience," she says.
"I really enjoyed the diversity I witnessed, which reinforced my mission," she adds. "We were able to bond on a really deep level by sharing our stories. We come from such different backgrounds, and some from very challenging circumstances, but we all have the same vision."
For El Fakhry, among the most inspiring women at the forum were Olympic track and field athlete and motivational speaker Yvonne Treviño Hayek, business coach and author Rania Habiby Anderson, and Women Ambassadors Forum Co-founder and CEO Ingrid Harb, all of whom have some Lebanese roots.
"They had a really realistic point of view – how you can achieve anything, but it takes a lot of hard work and dedication. It was motivational for women like me who are at a crossroads," El Fakhry says. "A lot of people share your vision, but you have to set up your own personal mission in life."
She also admires how the forum was a platform for young women to support each other, something she feels they are discouraged from in patriarchal societies. "What I loved about the forum is the bond you make with other women, and how even though we met for the first time at the conference, we cared about pushing and encouraging each other."
On what comes next, she says she is considering pursuing her master's degree. "The forum inspired me to go abroad, to see the world and get out of my comfort zone, and to gain knowledge and experience, which I will bring back to Lebanon."
Wherever she ends up, El Fakhry knows where it began. "My time at LAU has helped me define my vision, to be more open minded, to dream more, to ask more from myself and to have more confidence. LAU has been the starting point of everything I am now."