The Success Mindset
Life coach and entrepreneur Johnny El Ghoul speaks success at alumni lecture.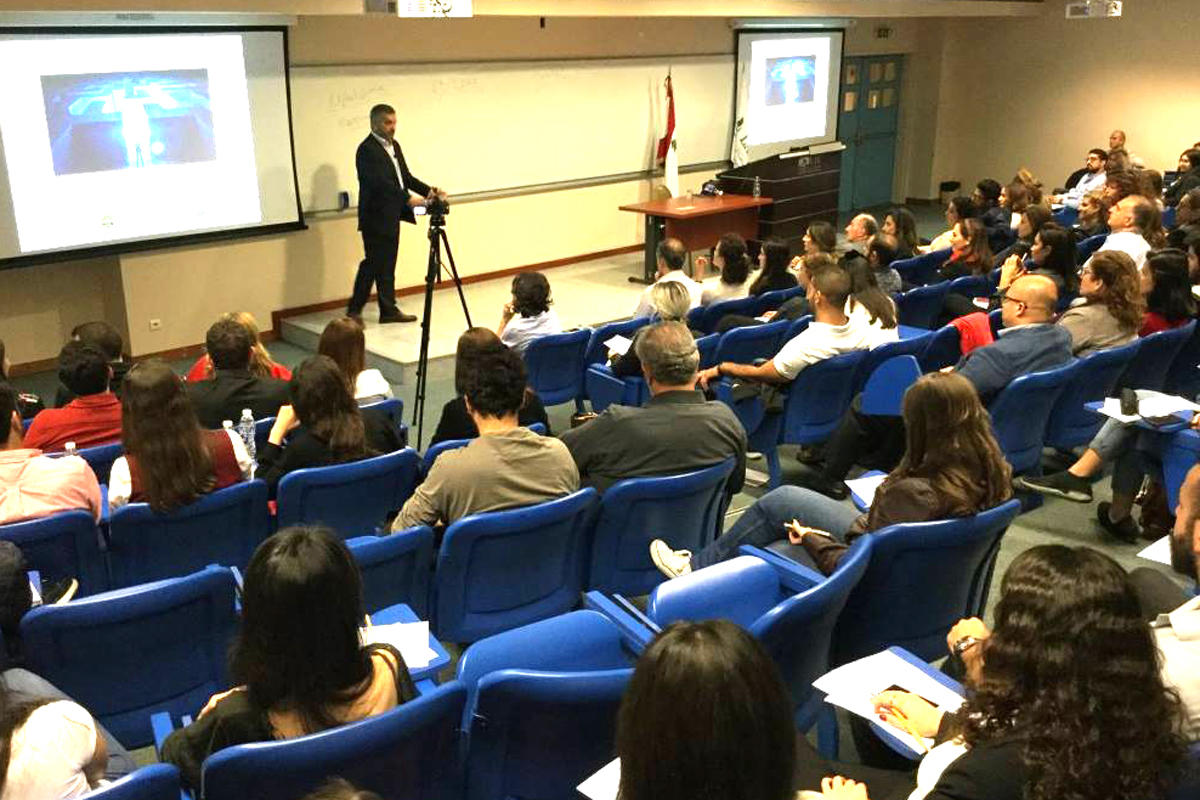 Fulfilling the requirements of being a productive adult is more challenging today than ever, and sometimes it takes a little push to inspire people to go above and beyond in their personal lives and careers. That is why the Alumni Relations Office invited a well-known life coach to speak about overcoming common challenges and improving one's mindset for success.
Johnny El Ghoul is a certified life coach and founder of Crossroad Coaches and Crossroad Coaches Neuro Linguistic Programming Hub. He also does regular consulting with business leaders and public personalities. He has visited LAU a number of times as part of the Alumni Relations Office's popular Keep Learning Alumni Lecture Series.
As with his previous talks on campus, on November 16, El Ghoul spoke to a packed house of students, faculty, staff, alumni and members of the community.