The Treasure Trove of Declassified Documents
Dr. Jeffrey G. Karam leads workshop on using declassified US diplomatic and intelligence reports for interdisciplinary research.
By Hanan Nasser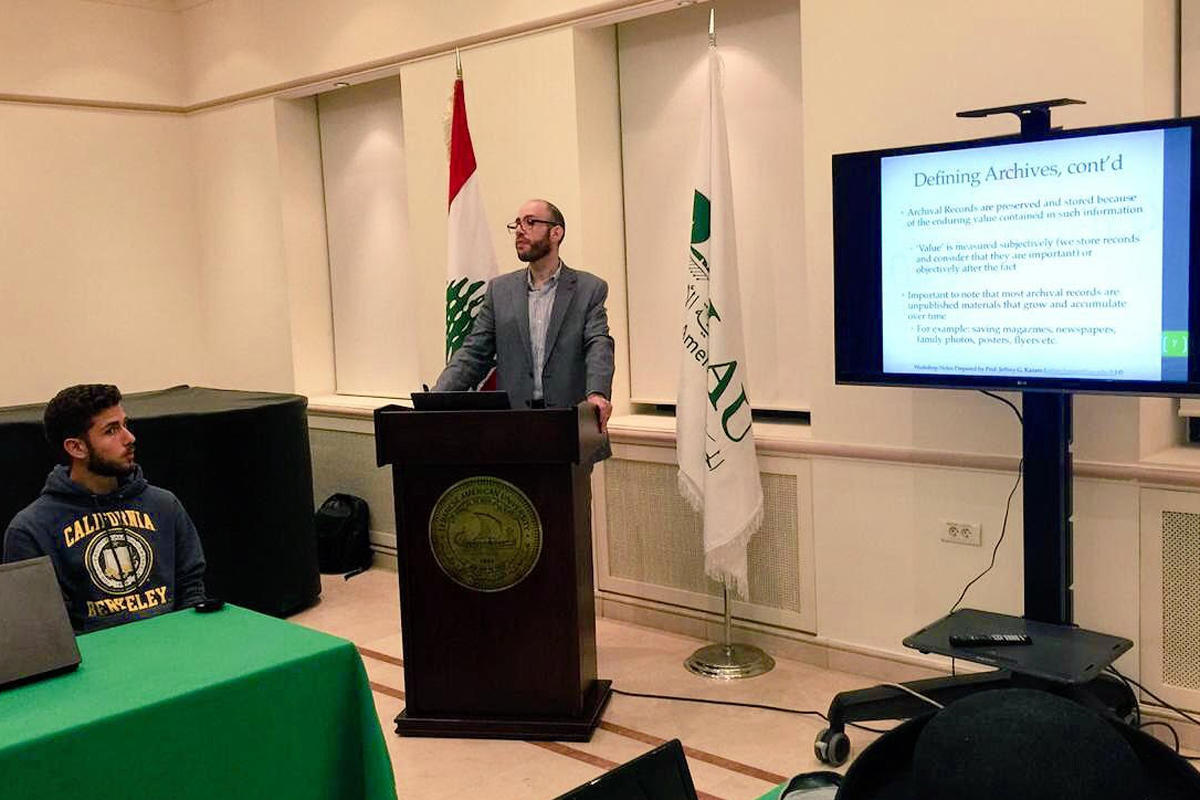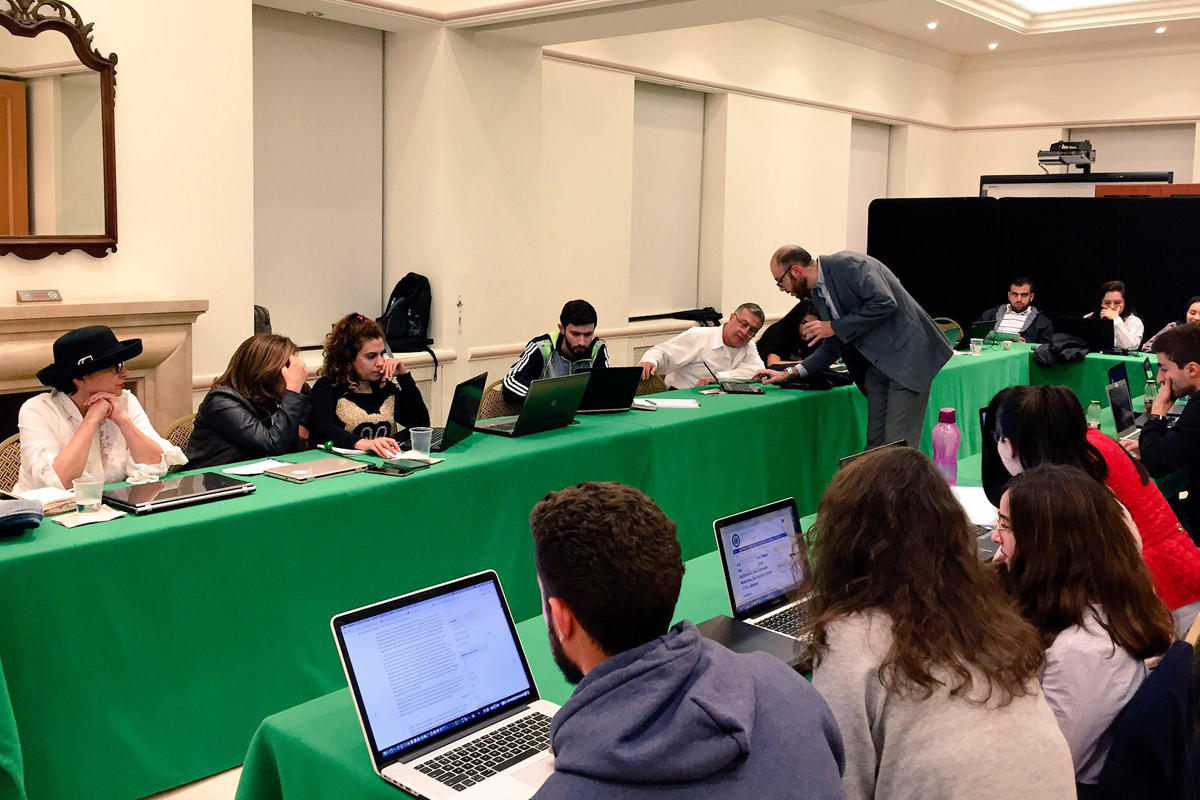 Information is power, and there is a veritable treasure trove of data that researchers from different disciplines can access – once they know how.
To that end, Dr. Jeffrey G. Karam at the Department of Social Sciences – who joined LAU as assistant professor of Political Science and International Affairs in fall 2018 – in collaboration with the Institute for Social Justice and Conflict Resolution organized a workshop on navigating declassified archival sources for social research, with an emphasis on US diplomatic and intelligence records. Students, faculty, and staff from LAU and Notre Dame University were in attendance at the event on LAU's Beirut campus.
Hosting the workshop, Dr. Karam mentioned that the main purpose of this active learning event is to highlight the value of archival records as primary sources for social science research. "We want to encourage interdisciplinary research and to bridge disciplinary boundaries," he said, "especially as we are heading toward a much more interconnected and globalized world of higher education."
The session also corresponds to LAU's Third Strategic Plan, which stresses the need for collaborative work across various departments and disciplines, he added.
The 32 participants received a hands-on experience in sifting through and analyzing declassified archival records to learn more about decision-making in US foreign policy circles.
Dr. Karam kicked off the session with a detailed explanation of archives and how best to explore and extrapolate from them. He then moved on to active-learning exercises, wherein attendees sifted through authentic declassified US diplomatic and intelligence records, as well as reports and memoranda of conversations between leaders in Washington. All of the documents pertained to the beginning of the Lebanese civil war in 1975.
"I found that analyzing the contents of US records, particularly declassified documents, was an eye-opener for me," said international affairs graduate student Rachel Makdessy. "It provided me with a broader outlook on the nature of foreign relations as a whole while simultaneously revealing the influence of perceptions on foreign policy and decision-making," she added.
International affairs graduate student Nicholas Maalouf found the workshop pivotal to him "as a researcher and as an LAU student since no other workshop was conducted on such a topic and in such a professional manner before."
LAU Professor of Political Science Sami Baroudi described the workshop as a major eye-opener and fascinating field of US archival documents.
"As a seasoned faculty, it reinforced my conviction that contributing to the field requires going beyond books, articles and stories in newspapers to examine primary sources, in this case declassified governmental records," he said.
"When intelligently used, the information gleaned from these records can be instrumental in corroborating or challenging existing accounts of events," Dr. Baroudi added. "Even when not repudiating existing accounts, tapping these sources will enrich our understanding of various subtleties and nuances."