To Aleppo with Love
Arab ensemble performs long-lost masterpiece of Syrian music at LAU NY.
By Elida Jbeili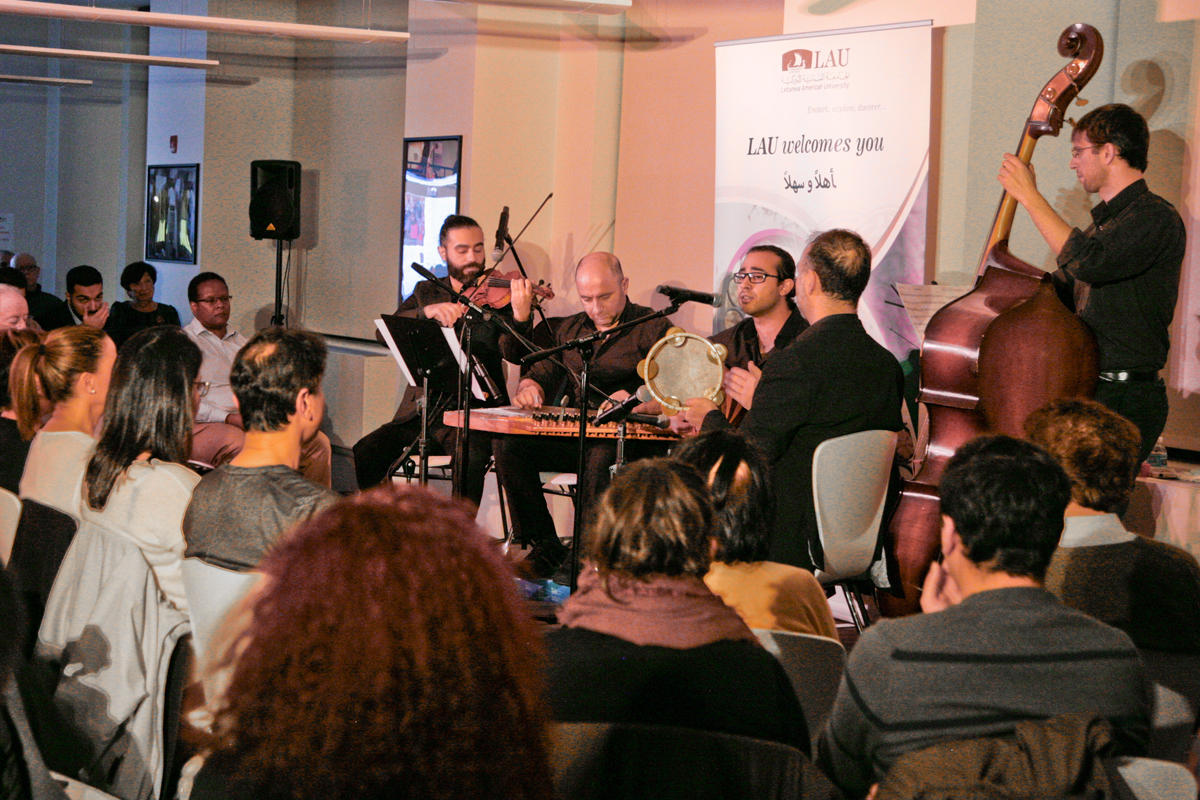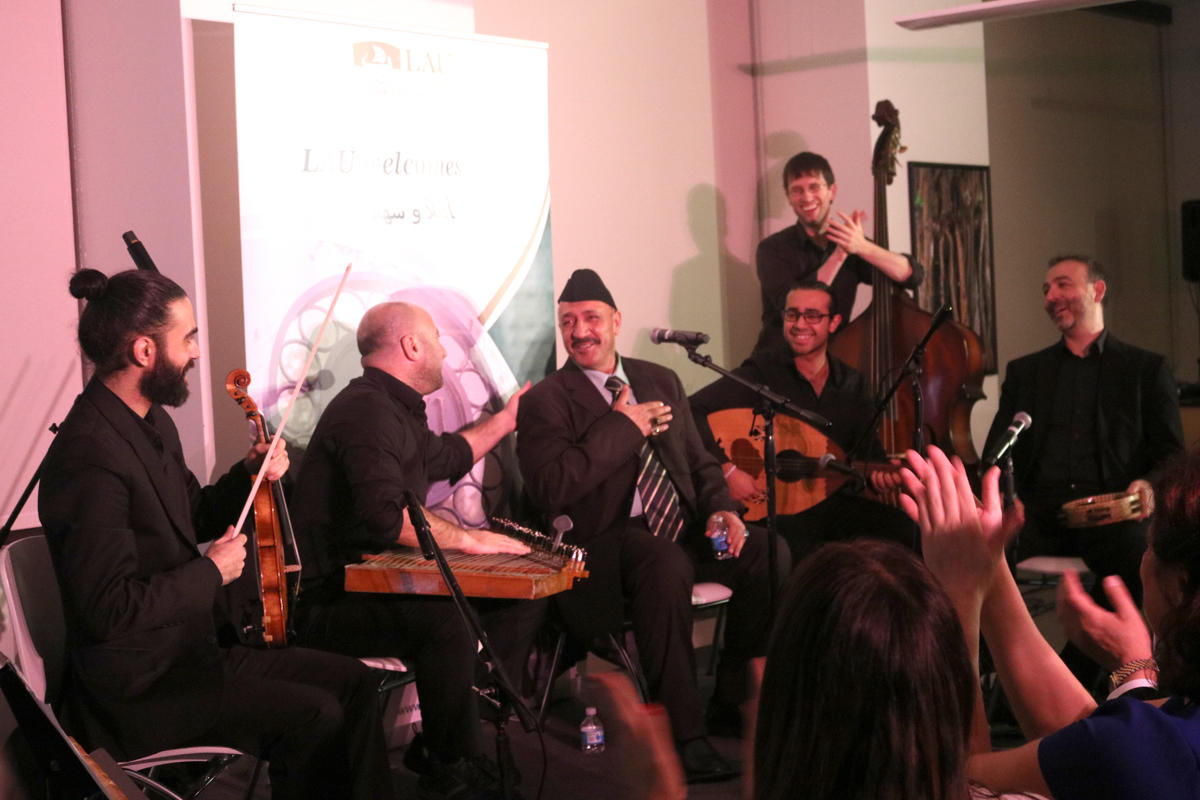 Guests at LAU's New York Headquarters and Academic Center were treated to a very special performance of the 1776 Syrian classical musical composition, Isqi Al-'Itash (Quench the Thirsty), with New York-based Arab ensemble Takht Al-Nagham.
The event, which took place on November 29, was part of the ongoing series of cultural events called Thursdays at LAU NY.
Takht Al-Nagham performs takht (Arab chamber music) and is committed to playing a classical Syrian repertoire with traditional acoustic instruments.
"In tracing a chronology of Aleppan music, we aim to share a rich tradition with a US audience who know Syria only as a site of a violent and destructive conflict," said Takht Al-Nagham founder Samer Ali. "We want our music, as it so often does, to soothe and brighten; to help heal and reconcile."
Isqi Al-'Itash (Quench the Thirsty) is a composition that was written during a drought in Aleppo that had nearly been lost to history. The composer, Mohammad Al-Manbiji and lyricist Abdel Al-Salam Al-Nabulsi wrote the work in 1776 as an eloquent adjuration to the Almighty, begging their maker's forgiveness to release their people from their suffering. The work then nearly disappeared from the annals of music until Syrian violinist Tawfiq Al-Sabbagh (1892-1964) brought it back into recognition by recording it at Aleppo Radio with Mohammad Khayri (1935-1981). In the late 1960s, Sabah Fakhri's legendary recording secured its position as one of the Arab world's most memorable and beloved masterpieces.
In order to familiarize audiences in the US with the original structure of Arab musical traditions, Takht al-Nagham presented the sets (called wasla in Arabic) in the same manner that they were originally performed over a century ago: without reading from sheet music and relying heavily on improvisation. Nagham means melody or tune in Arabic and is also used as a synonym for the Arab maqam system. The members of the ensemble are thus required to be intimately familiar with an extensive repertoire, allowing them to perform complex phrasing without the aid of musical notation.
The event welcomed a surprise guest performance by ustaz Hamid al-Saadi, one of the last Iraqi maqam singers, who has mastered the entire repertoire by heart. Al-Saadi did a few pieces organized as a suite (wasla) in maqam hijaz huwayzawi (part of the Iraqi maqam tradition). It starts with an instrumental prelude, a qasida (classical Arabic poem), then a song, Foug al-Nakhal (Above the Palm Trees).
Johnny Farraj, the Takht al-Nagham percussionist, said he loved the energy of the packed room, seeing the faces in the crowd enjoying the songs made performing for him even more exciting. He commented that the feedback from the audience is "so essential in Arabic music because it is very improvisational and personalized; in other words, each musician is constantly creating and ornamenting. Nothing excites musicians more than having a responsive crowd."