"Today's Leaders" Receive Warm Welcome
The newest cohort of MEPI TL scholars start the next chapter of their lives.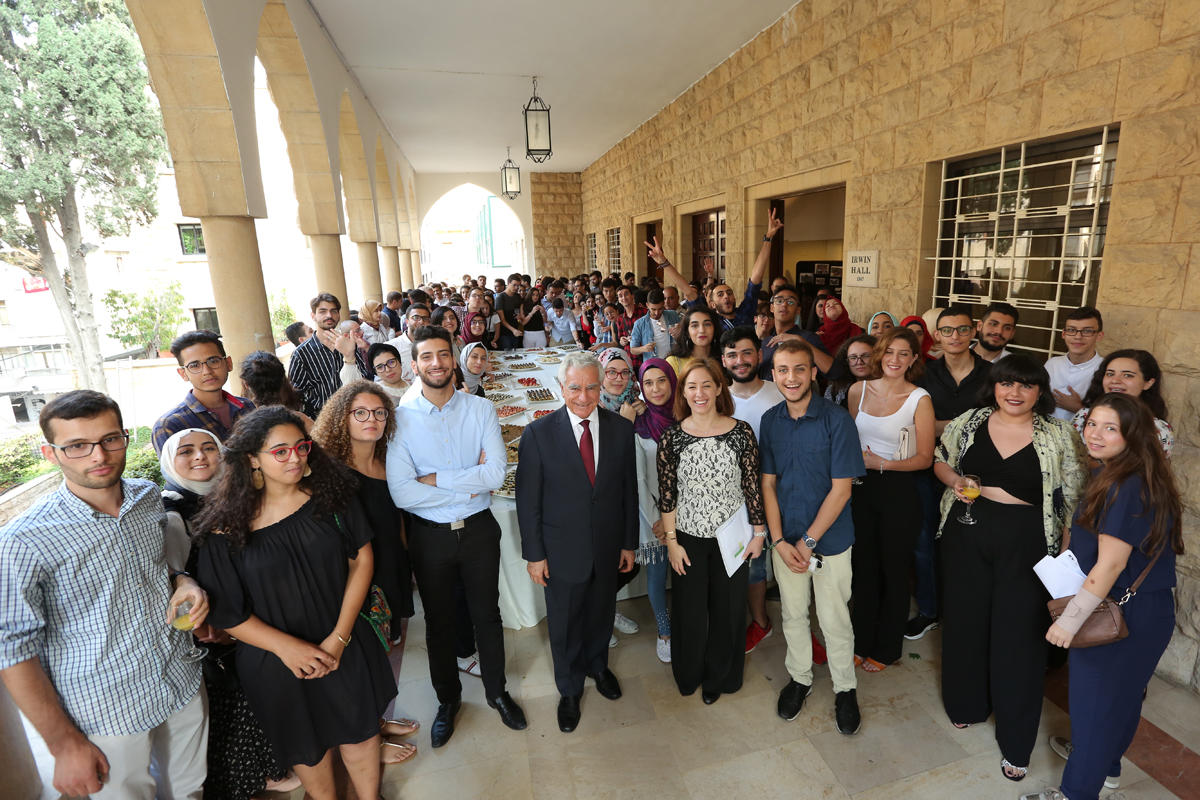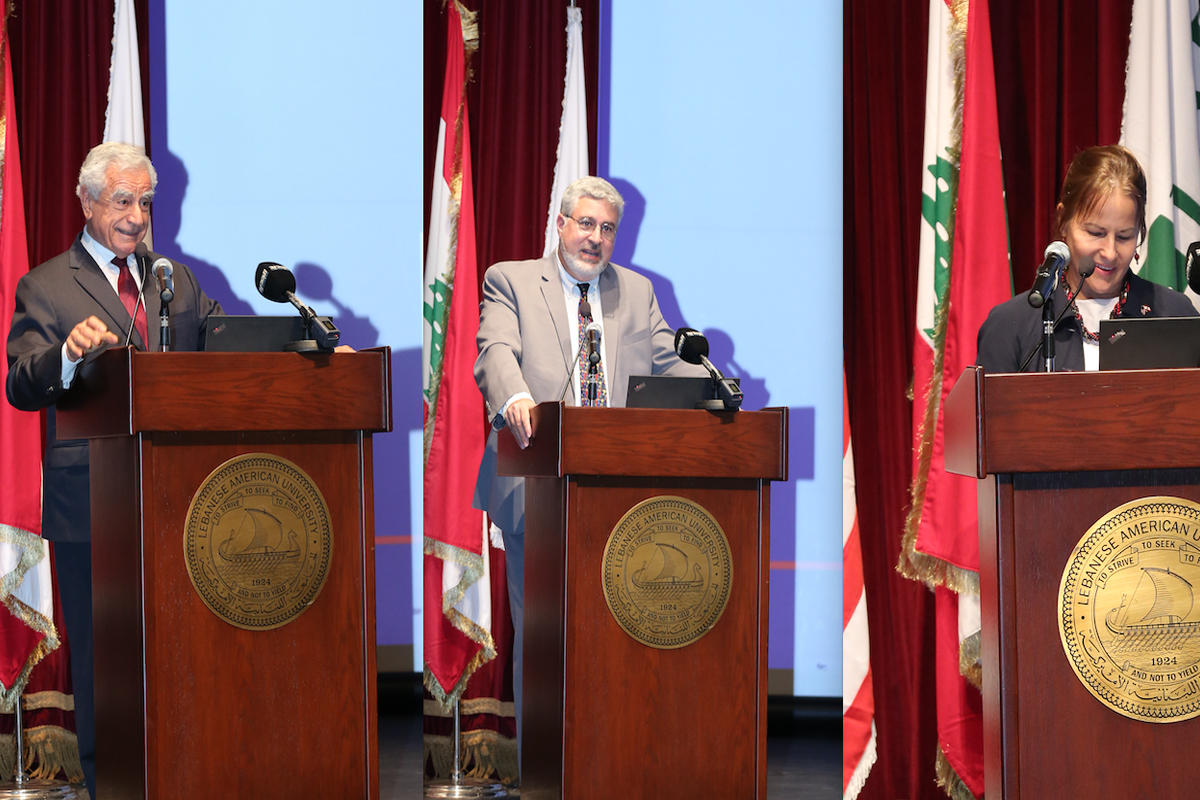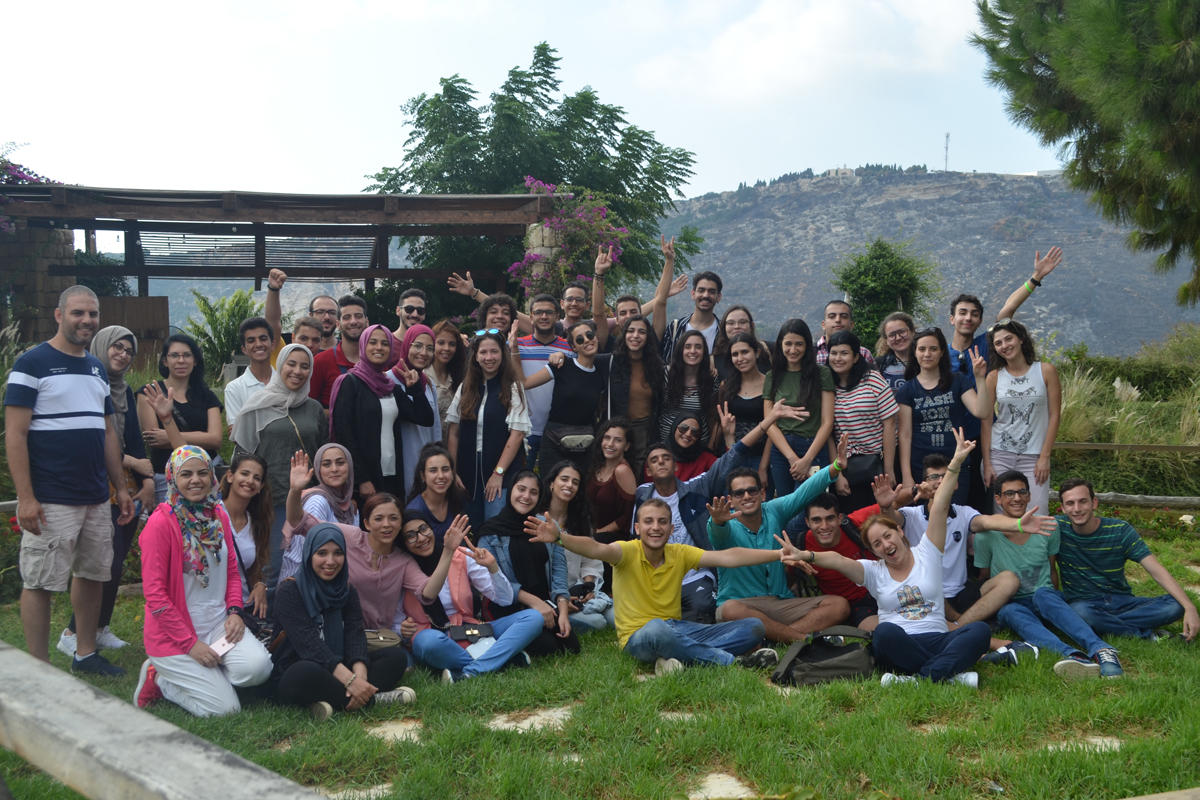 Irwin Hall was charged with excitement and emotion at a welcoming ceremony for 74 new college students who are part of the Middle East Partnership Initiative Tomorrow's Leaders (MEPI TL) Program.
The students are starting their academic careers both at LAU and at the American University of Beirut (AUB) thanks to MEPI TL, which provides scholarships to promising students from across the Arab world to attend either of the two institutions in Lebanon. The program is an initiative of the US Department of State which has been running for the past 10 years, culminating in a total of 369 scholars to date. Currently, both universities are hosting 196 MEPI TLers, with a total funding of $41 million.
The welcoming ceremony was the first joint LAU-AUB event for MEPI TL students since the program's launch. It was the culmination of a longer, intensive orientation program which featured guided tours off campus and covered essential information about living in Lebanon.
At the event, LAU President Dr. Joseph G. Jabbra stated the three goals under which MEPI was first established: to offer tangible support to people from the region; to provide young people with opportunities to promote stability, prosperity and good governance; and to give them the chance to participate in the political process and contribute to economic growth. "LAU and AUB chose to respond to those goals through higher education," Jabbra said before declaring to the young people in attendance that they are, "in fact, today's leaders, because if anything is needed, it is genuine change."
"This is one of few fully funded programs available to Bahraini students that focuses on building future leaders, and possibly the only one that offers such enriching opportunities," said Huda AlJeshi, a new MEPI TL student who will be majoring in international affairs at LAU. "I plan to use my education and training to bring pride to my country and my university," she added.
AUB President Dr. Fadlo Khuri said the new scholars are "hardened by experience and renewed with hope," having "urged their way here," a reference to the rigorous selection process the students underwent to join the program.
Current students and MEPI TL alumni also took the stage at the front of the packed auditorium to share their experiences of the program.
Among them was Nada Al-Qabili, an MEPI TL AUB alumna who was recently accepted into LAU's MA in International Affairs program and was one of 15 scholars selected to start a new chapter of the MEPI Tomorrow's Leaders Graduate (TLG) program. "The MEPI TL and TLG programs are not just scholarships, they are leadership programs that celebrate this diverse group of creative and brilliant scholars," she said, adding that along the way, "I became certain that I was fortunate to receive a top-level education."
Dr. Jennifer Mergy, Deputy Political and Economic Chief at the US Embassy, concurred. "You are here to build better societies," she said, noting the excitement in the auditorium. "You are already prepared to give back as leaders of today, and the road ahead is full of challenges, but it is also a road of important work and exciting prospects and I look forward to seeing you harness this energy in the next four years."