"Tomorrow's Leaders" Take on Pressing Social, Economic and Cultural Issues
Seniors of the LAU-MEPI TL program present impressive capstone projects that address challenges from home.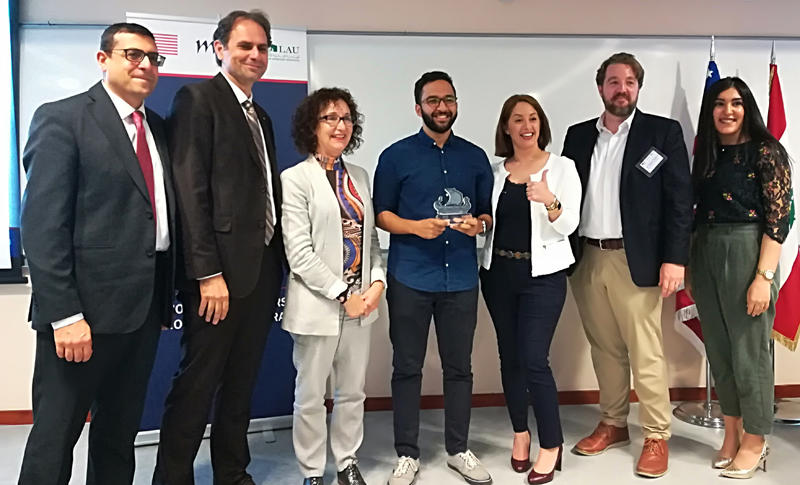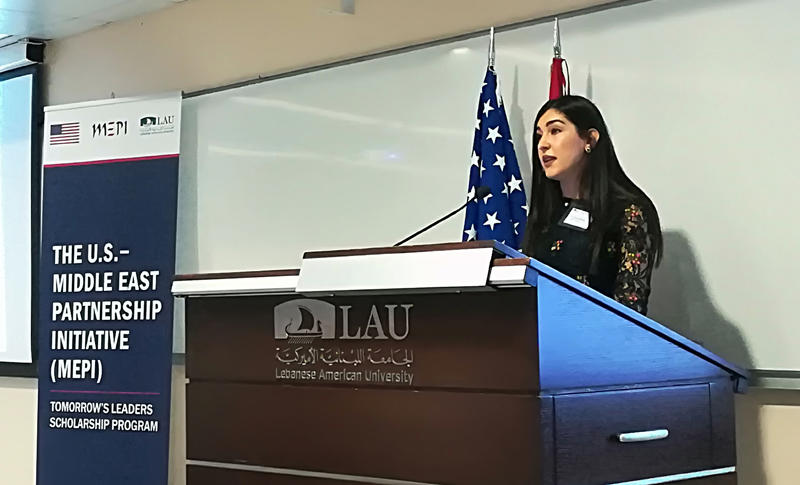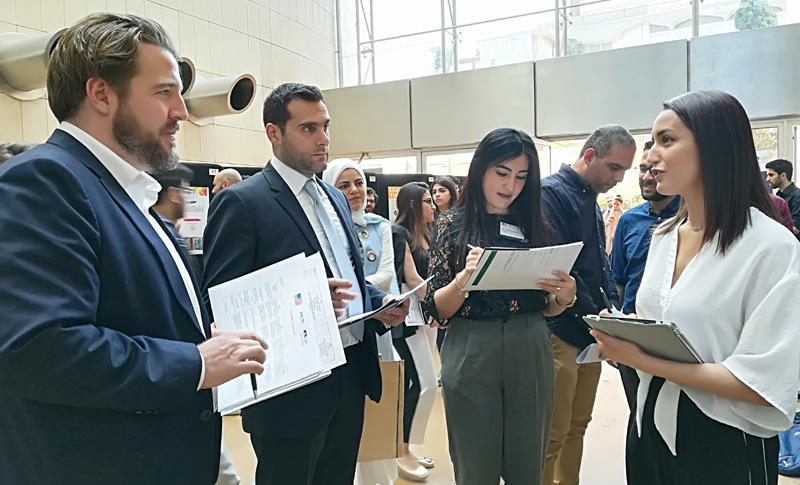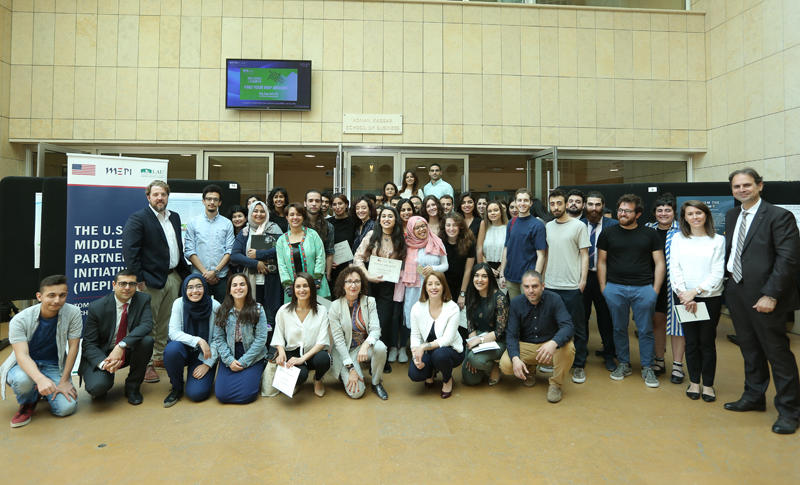 Currently in its 10th year, the U.S.-Middle East Partnership Initiative (MEPI) Tomorrow's Leaders Scholarship Program (MEPI-TL) sent off another impressive cohort of 24 new students who presented ambitious projects that address pressing social, economic and cultural issues in their countries of origin.
The MEPI-TL program partners with LAU to provide scholarship and learning opportunities to deserving students from Lebanon and elsewhere in the Arab World. The program aims to "transform participants into well-rounded individuals, endowed with the knowledge and skills to be successful in the marketplace and to take on the challenges facing their home countries." MEPI-TL offers a full scholarship covering accommodation as well as living expenses for eligible students from Algeria, Bahrain, Libya, Syria, Tunisia, Egypt, the West Bank, Gaza, Yemen and Lebanon. Senior-year MEPI-TL students create capstone projects on a topic of their choice.
"This is one of the more inspiring mornings I've spent," said Elise Salem, LAU vice president for student development and enrollment management, during the capstone project viewing Wednesday on LAU's Beirut campus. "Having students present projects as a culmination of their hard work in university has been both refreshing and eye-opening. I kept thinking how some of these students must have been inspired by their time here at LAU, and passionately driven by the causes they feel strongly about back home."
While some projects offered food for thought, others shed light on lesser-known topics. They ranged from a plan to reduce food waste and feed the poor in Tunisia; a short film to preserve the embattled culture of the North African Amazigh minority; and a project promoting civic engagement among school girls in Yemen in the hope of delaying the country's widespread early marriages.
"MEPI-TL students are very much influenced by their upbringing back home, and they try very hard to channel that influence into positive, actionable work that can truly have an impact on their communities," said LAU Associate Professor Ramzi Haraty, who is also the MEPI-TL scholars' advisor. "They have to work on capstone projects every year, but this is the first time we've pushed them to present their projects publicly, and make themselves heard with the larger LAU community."
The students' projects were scored by a jury consisting of Shawn Tenbrink, MEPI program coordinator at the US Embassy; LAU alumna Ghid Amhaz (MD'12), who was an MEPI-TL scholar herself; and Khodr Fakih, LAU associate professor of law.
"I highly encourage the students to pursue work on their projects after graduation, and not to give in to obstacles," said Amhaz, having once been in the same spot herself. With much support from LAU, MEPI, the local municipality and generous donors, she was able to restore a neglected healthcare facility in a rural village of the Bekaa Valley, turning it into a fully functional medical clinic.
"If you go on to become a doctor or an engineer, always try to have a part of your life about giving back to the community," advised Tenbrink. "When it comes down to funding for these projects, look toward MEPI," he added, pointing out that the scholars are eligible to apply to the program's smaller individual grants that are on offer.
The first prize was awarded to Egyptian student Abdelrahman Ghalab for his project, Bits from the Gloom, which proposes to train Syrian refugees in Lebanon in computer programming so that they can find proper jobs and eventually be empowered to leave the refugee camps.
"Bits from the Gloom grew on me, and I'm far too involved to abandon it after graduating," said Ghalab about his winning project, excited to see it come to life.
Three other projects tied in second place: Micheal Bechara's Olea Europaea, which recommends exporting Lebanese oil produce to help the local rural community; Wafa Garbout's VOTEK, a prototype for an online voting platform in Tunisia; and SidAli Mohri's Dzair Exchange, which promotes citizenship in Algeria.
For more information about the U.S.-Middle East Partnership Initiative (MEPI) visit: https://mepi.state.gov