Toward Inclusive Governance
ISJCR convenes scholars and experts to help mitigate challenges for inclusive governance in the Arab region.
By Hanan Nasser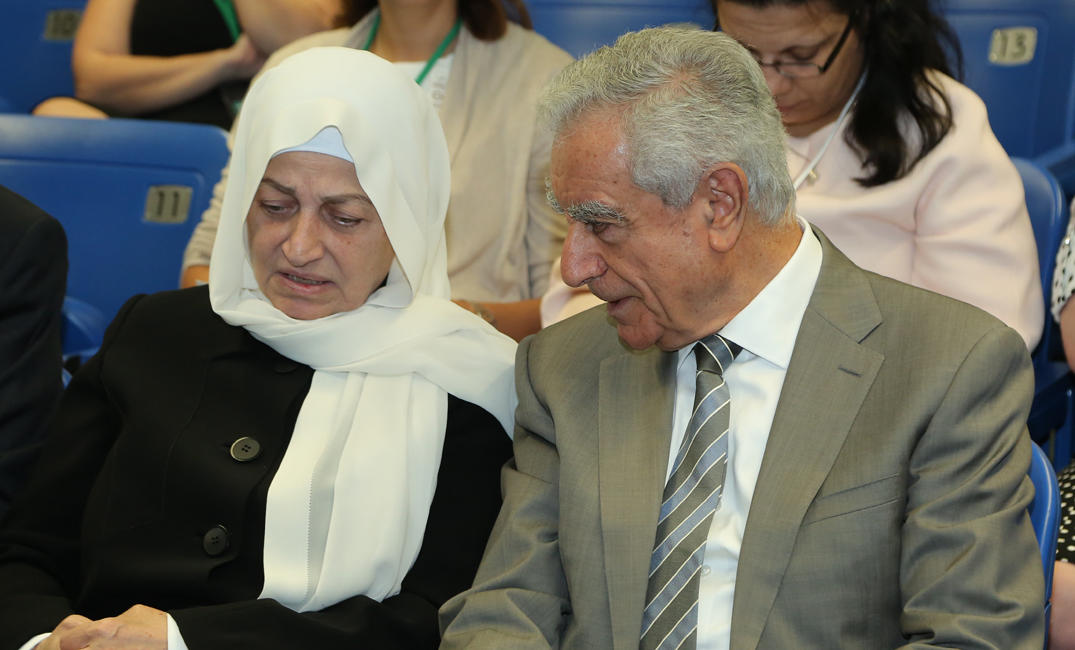 LAU's Institute for Social Justice and Conflict Resolution (ISJCR) organized a two-day meeting of experts and advocates for inclusive governance in Arab States, under the patronage of keynote speaker MP Bahia Hariri on June 21 in Beirut.
In October of last year, the Carnegie Corporation of New York awarded LAU a grant to support research on transnational social movements and gender policies to be conducted by ISJCR and the Institute for Women's Studies in the Arab World (IWSAW). The ISJCR project includes regional participants from Egypt, Iraq, and Lebanon in a bid to develop a transnational network of advocates seeking to promote pluralism and inclusive governance.
The panel discussion on Challenges and Opportunities for Inclusive States in the Arab Region, held at the Adnan Kassar School of Business, included more than 20 academicians, experts, policy leaders and civil society activists from Egypt, Iraq and Lebanon.
Speaking at the forum's opening session, LAU President Dr. Joseph G. Jabbra said that while the "breathtaking technological developments have brought down the walls of separation," they also exposed major differences "within countries and in between countries."
Expressing his regret that these differences have occurred in various parts of the world, including ours, he asked how we might convert them "into positive differences to bring different communities, be they religious or socio-economic, to listen to each other and realize that we are all human beings."
Dr. Jabbra thanked the Carnegie Corporation of New York for their support, and ISJCR for initiating "critical research that unites us scholars, experts and educators, in order to make sure that our differences are bridged, and our communities brought together in a pluralistic society."
For his part, ISJCR Director Dr. Imad Salamey said that the ultimate aim of the gathering was "to initiate and expand a regional forum of experts that would incubate a policy hub, providing research and recommendations to help policy leaders and decision makers mitigate emerging challenges for inclusive governance."
In welcoming Hariri, Dr. Salamey described the minister as a champion of "building bridges across confessional and political divides while advancing Lebanon's solidarity and support to all Arab causes."
Hariri thanked Dr. Jabbra and Dr. Salamey, and expressed her appreciation for all involved in launching this initiative, which, she said, "carries many themes that deserve expanding and in-depth discussion." Social justice, she added, was paramount to conflict resolution and a main driving force for "renaissance and advancement."
Defining true governance as one with "clarity, precision, transparency and responsibility," Hariri invited the participants to examine it within the context of Lebanon's experience since 1948, from "the challenges posed by the Palestinian cause to those posed by the Syrian cause and their impact on the Lebanese national experience, at the governmental, economic and social levels, in all its successes and failures."
Data and findings from the forum will be stored in an online database, and made available to policy leaders and scholars for their research on inclusive governance and challenges, revealed Dr. Salamey.
"Preliminary mapping by our lead researchers in Egypt, Iraq and Lebanon have already been compiled and bring us important findings regarding the challenges and opportunities for inclusive governance common to all three countries," he added.
He reiterated ISJCR's commitment to raising awareness and advocating for "positive policy change in the Arab region, as improving the state of inclusive governance is considered among its priorities."