UAE Alumni Chapters Hold Annual Galas
LAU alumni chapters in Abu Dhabi and Dubai reunite at their respective annual galas, in their continuing support of their alma mater.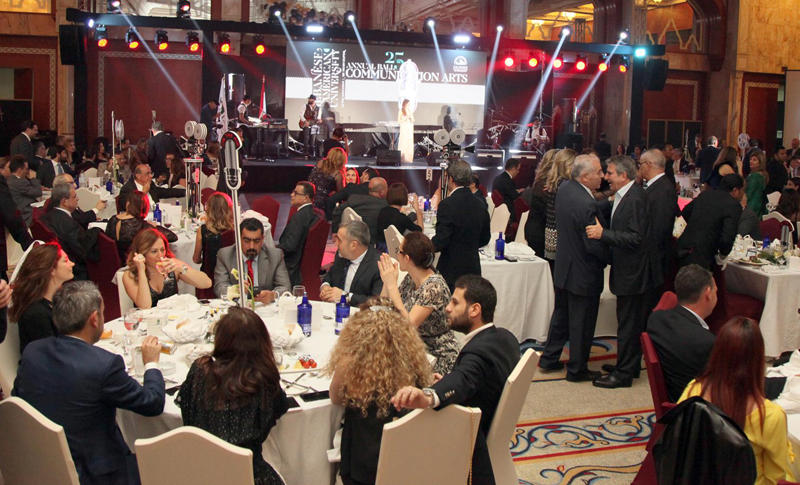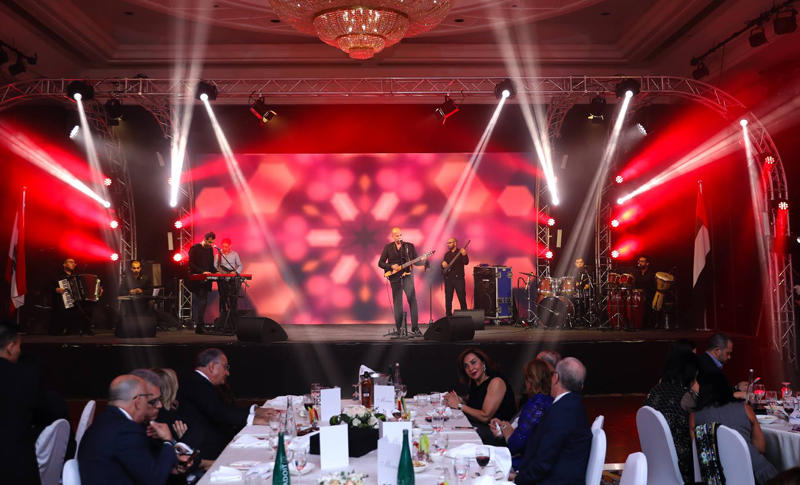 For the members of LAU's 43 alumni chapters, connection with their alma mater does not end with graduation.
The role of the alumni chapters – which are in place from Houston to Jeddah, Bahrain to Nigeria, and many places in between – is to help organize events, raise donations for scholarships, and keep fellow graduates in touch with each other and the university.
One of the ways they do this is with annual events such as gala dinners, two of which took place recently in Abu Dhabi and Dubai, where around 1,500 LAU graduates live and work.
The Abu Dhabi Chapter celebrated its 25th anniversary at its annual gala this year. Longtime resident of Abu Dhabi Fouad Issam Boulos (BS '83) is an active member of his local alumni chapter, and said the gala is one of the most prestigious happenings of the year in the emirate. "It is a great opportunity to meet classmates and important people in the community. The galas give new graduates a chance to meet alumni with experience in different fields and to better understand what to expect in the future."
The ceremony attracted around 500 people, including Lebanese Ambassador to the UAE Fouad Dandan and President of Lebanese Business Council in Abu Dhabi Sufyan Al Saleh. Representing LAU were President Joseph G. Jabbra, Assistant Vice President for Alumni Relations Abdallah Al Khal, Assistant Vice President for Development Nassib Nasr, Senior Advisor to the President Christian Oussi, Chairperson of the Department of Communication Arts Jad Melki, Executive Director of Student Recruitment Michel Najjar, and Director of Admissions Nada Hajj Hatoum.
In his address, Jabbra thanked the alumni and guests for their continuous support and affirmed that LAU is advancing in parallel with the world's economy. The university is working to "attract the best professors, provide students with opportunities for creativity and innovation, make classrooms interactive learning spaces, and establish the institution's financial sustainability."
The Dubai Chapter gala, which took place a day later, marked its 40th anniversary. Present were LAU's delegation, Ambassador Dandan, Lebanon's Ambassador to Mexico Sami al-Nmeir, and other Lebanese businesspeople and prominent figures.
Saad El Zein (BS '89), assistant to the president for special projects and president of the Dubai Chapter, opened the ceremony by thanking the audience and stressing that the chapter's goal is "the noble cause of education."
"By providing support to students, we are fulfilling their dreams and paving the way for their citizenship," he told the crowd. Both galas held a raffle and auction to support scholarships. So far this year, various LAU bodies have raised $30 million for deserving students.
"Alumni gala dinners are important because they are not only fundraisers but also friendraisers," said Al Khal after the events wrapped up. "They keep the university in touch with the alumni and their communities on annual basis."
Mary Abboud Chahine (BA '96), a committee member on the Abu Dhabi Chapter, seconded that. "Our annual galas strengthen our connection with our beloved university. We get a chance to update guests and loyal sponsors about LAU's vision, mission and values, and we are always happy to spread it to the world."