Why We Need Women in Politics
IWSAW marks International Women's Day with panel discussion on female political participation.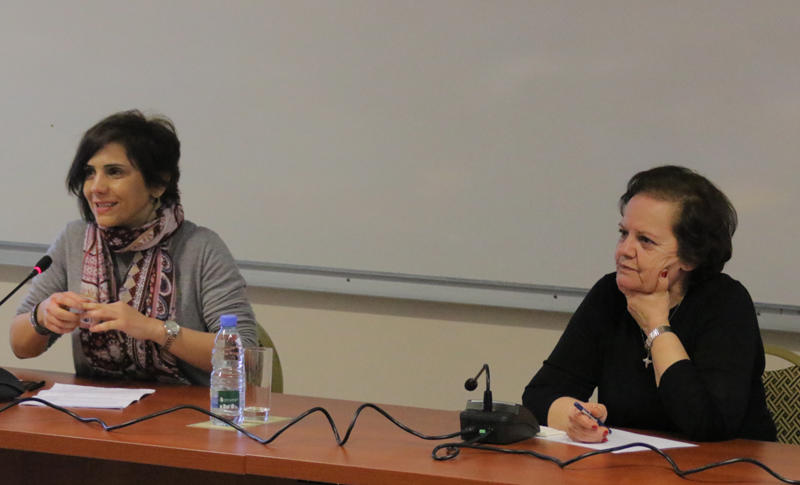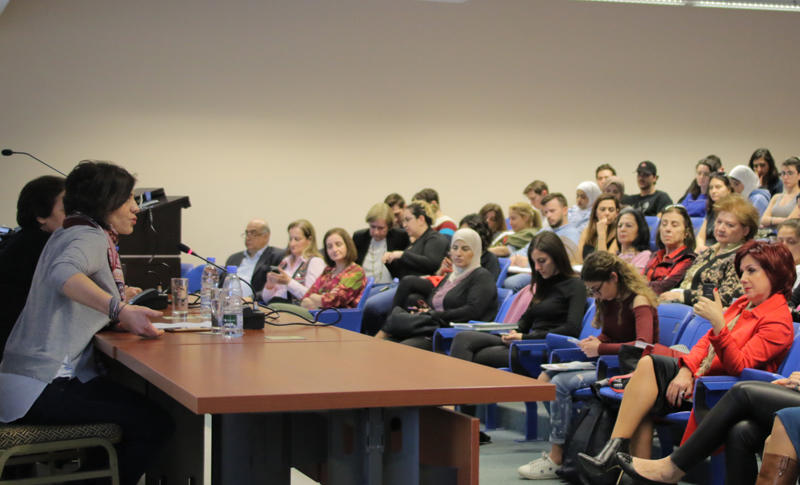 In celebration of International Women's Day on March 8, the Institute for Women's Studies in the Arab World (IWSAW) held a panel discussion on women's political participation and voting. Part of the Food4Thought lecture series, the discussion featured two prominent advocates of women's rights: scholar and gender consultant Marguerite Helou and lawyer and human rights activist Manar Zeaiter.
Myriam Sfeir, assistant director of IWSAW, opened the discussion by reaffirming that "International Women's Day is not exclusive to this one day; we celebrate it today symbolically, but bringing women's issues to the forefront and bettering the situation of women in Lebanon is continuous work, one that needs commitment and patience."
In her talk, Helou concentrated on the history and present state of women's political participation in Lebanon, and the problems that hinder women from reaching top positions in politics. Such obstacles include specific articles of the Lebanese law as well as sectarianism, which seeps into people's daily lives and political decisions, affecting women's choices, Helou said. Fortunately, things are slowly improving, and "today, there are 111 female nominees for the upcoming parliamentary elections, a marked increase from 3 percent in 2009 to 11 percent."
Afterward, Zeaiter shifted the focus to the importance of women's political participation in Lebanon today, tying it to the practice of democracy itself.
Reflecting on the discussion, Sfeir stressed that, "We need young men and women to learn more about women's political participation. These students are future voters, so we need them to truly grasp the significance of having a voice and the importance of voting for women."
Satisfied with the large attendance, Helou noted that "The discussion was great, and I could see on the students' faces that they were interested. I really hope that what we said in the lecture and discussion benefited them in some way, and will help them make their own decisions."
What is most important, added Helou, is reliance on youth. "We can only speak about these things, but our generation has, for the most part, done its share. Now, those who are able to implement change are the upcoming generations," she said.
Zeaiter similarly remarked that "the presence of youth groups in the audience was promising, and it was quite imperative that such an event be held at this particular moment, what with the upcoming parliamentary elections." It was significant, she noted, that many women had joined.
"I don't want students to end up voting for whomever their parents tell them to vote for," Sfeir said. "I want them to vote for candidates with a clear agenda. I'm happy that so many students attended because they needed to listen to all that was said. If they take home even as little as 10 percent of the speakers' discussions, then I'm satisfied."