Young Delegates Convene for Model UN
LAU hosts world's largest Model UN Conference for Middle Schoolers in New York.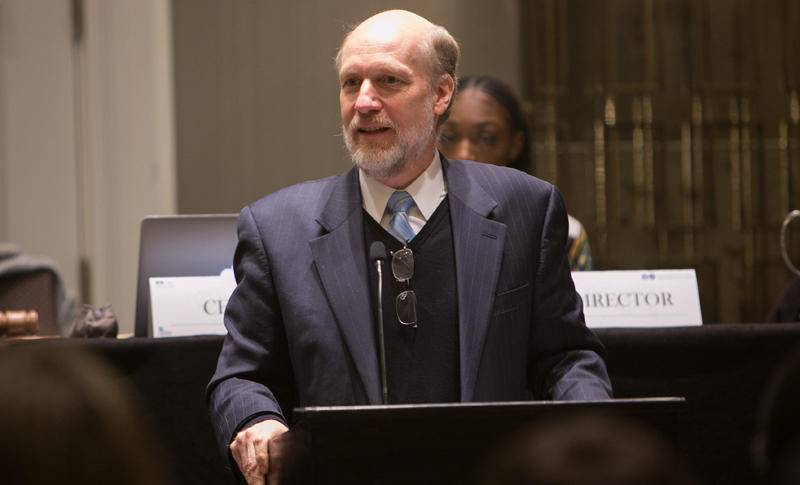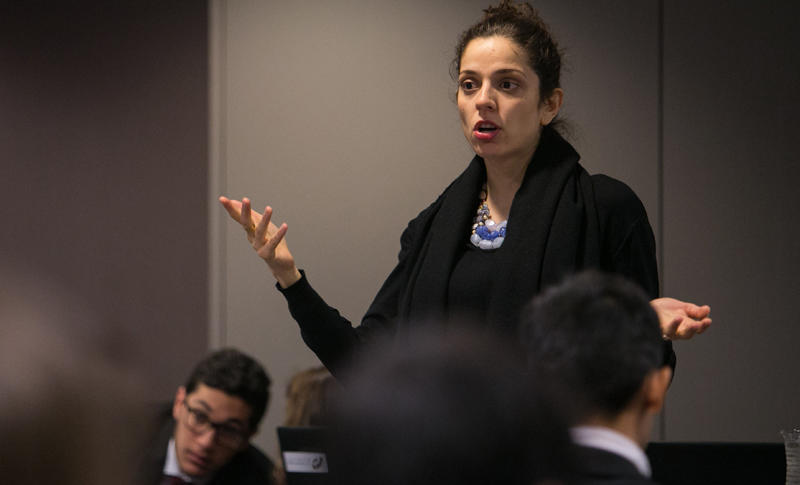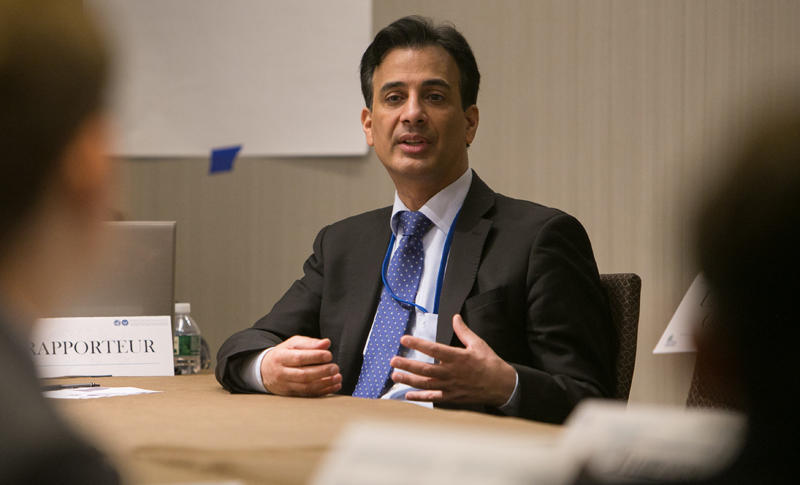 From March 22 to 24, 1,600 students from 85 middle schools from all around the world convened in New York City for the 2018 Global Classrooms International (GCI) Model UN Middle School conference. Model UN is an educational simulation in which students learn about diplomacy, international relations, and the role and history of the United Nations. Participants in Model UN conferences, known as delegates, are placed on committees and assigned countries to represent at the gatherings.
The United Nations Association of the United States of America has been running the GCI Model UN since 1999. In 2016, LAU joined the program and has been hosting the event and sending students to New York for its conferences.
The experience enhances students' knowledge of international diplomacy, improves their public speaking and debate skills, helps them navigate the UN's rules and procedures, and, ultimately, puts them on the path to global citizenship.
"Bringing young students from all over the world to simulate the United Nations committees and discuss world affairs is a hands-on training in diplomacy, diversity and democracy," said Elie Samia, assistant vice president for outreach and civic engagement for LAU's Department of Student Development and Enrollment Management. "LAU is indeed a champion of the power of argument instead of the argument of power."
Student leaders and first-time delegates alike noted the transformative power of being part of the program.
Student leader Ameer Alsamman, 22, has taken part in various MUN simulation programs with LAU for the last four years. The final-year international affairs major described how the program transformed him. "These programs have allowed me to ascend to a greater level of leadership. Taking part in MUN helps us with diplomacy, dignity, rule of law and what it means to be a human being," he said.
Rubetta Jumpah, 12, of SOS Hermann Gmeiner School in Ghana, represented South Korea. It was her first time participating in the GCI MUN conference. Rubetta and Jasmine Anane, 10, from Rosharon Montessori School, also in Ghana, were both excited to be at the conference in New York, witnessing so many cultures interacting. What they said they loved most of all was hearing different languages and making new friends. "My experience at the conference is giving me confidence," said Jasmine. "I feel that I know what I am doing." She hopes to one day become a president. Rubetta, not to be outshone, wants to be an ambassador.
Another first-time delegate, Zohayb Sherwan, 11, of Al-Ghazaly High School in New Jersey, was representing the Kingdom of Morocco. Zohayb joined the Model UN program to carry on the family tradition and because, he said, he really enjoys debating. He said the simulation program "helps people speak in public and be able to express their ideas to anyone." He suggested that even if a fellow middle schooler does not want to pursue a career in diplomacy, everyone should join the program, because "They learn a lot about different countries and if they ever want to travel to those countries, then they'll know what to look for."
The future global leaders also had the opportunity to meet with key figures representing international governments and non-government actors in the fields of diplomacy and international relations, including Senior Economic Affairs Officer at the UN Economic and Social Council Eric Olson, Director and Deputy to the Assistant Secretary General for Human Rights Craig Mokhiber, and Senior Public Information Officer to the High Commissioner for Refugees Dana Sleiman.
As LAU student leader Ameer Alsamman concluded, "We become the leaders that we want, we can then implement the change in the world that we want."