Young Robotics Engineers Battle it out in NERD Open Championship
The School of Engineering hosts high-school scientists for National Education Robotics Day.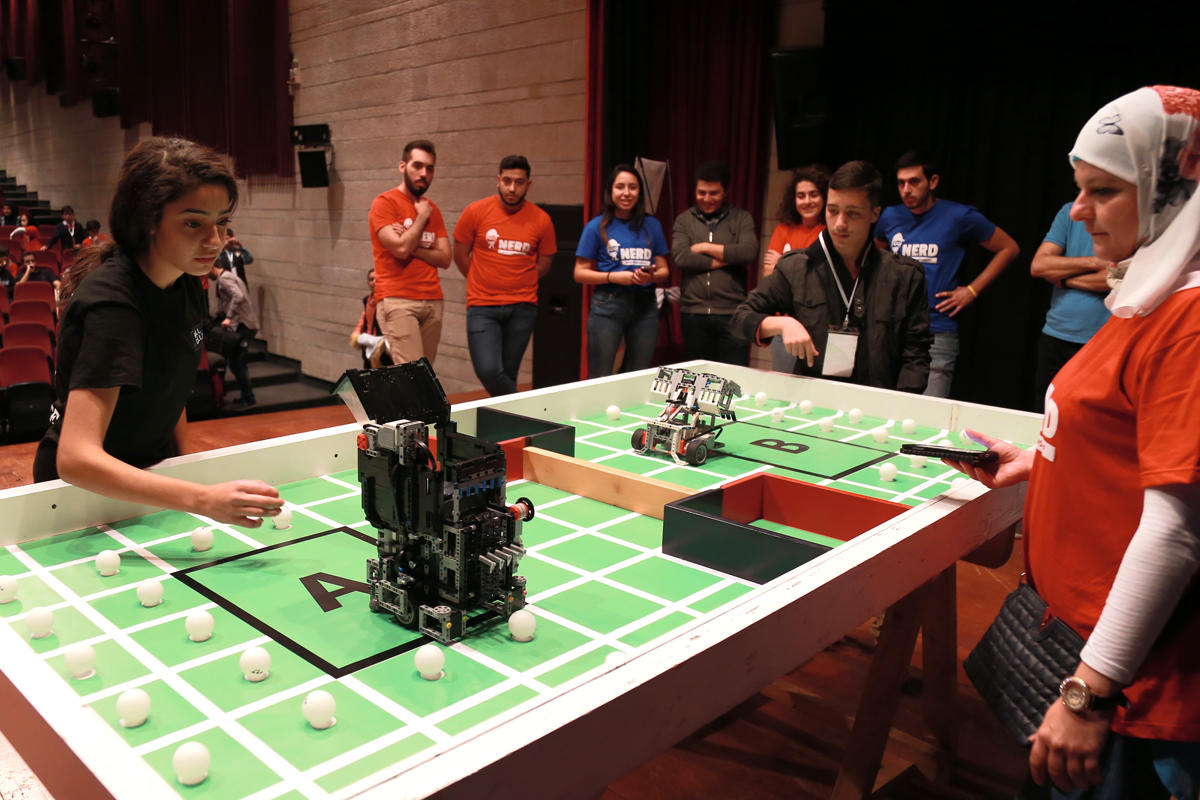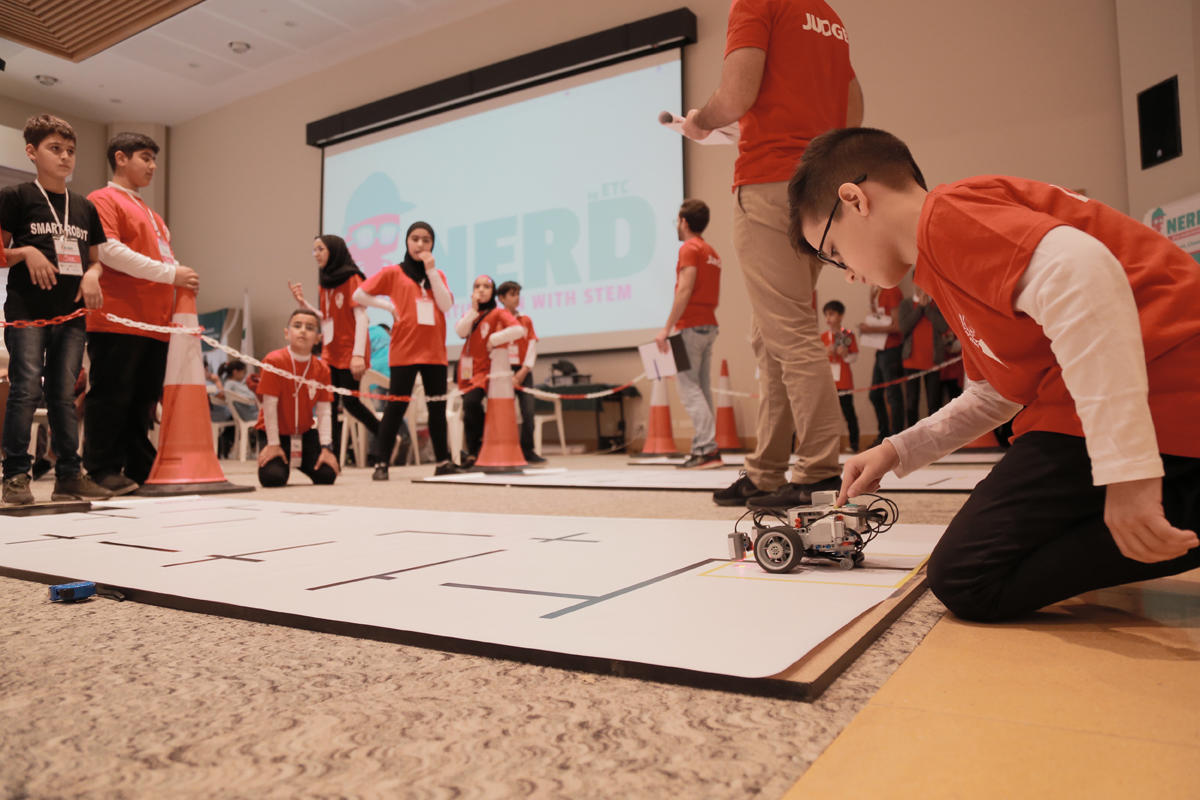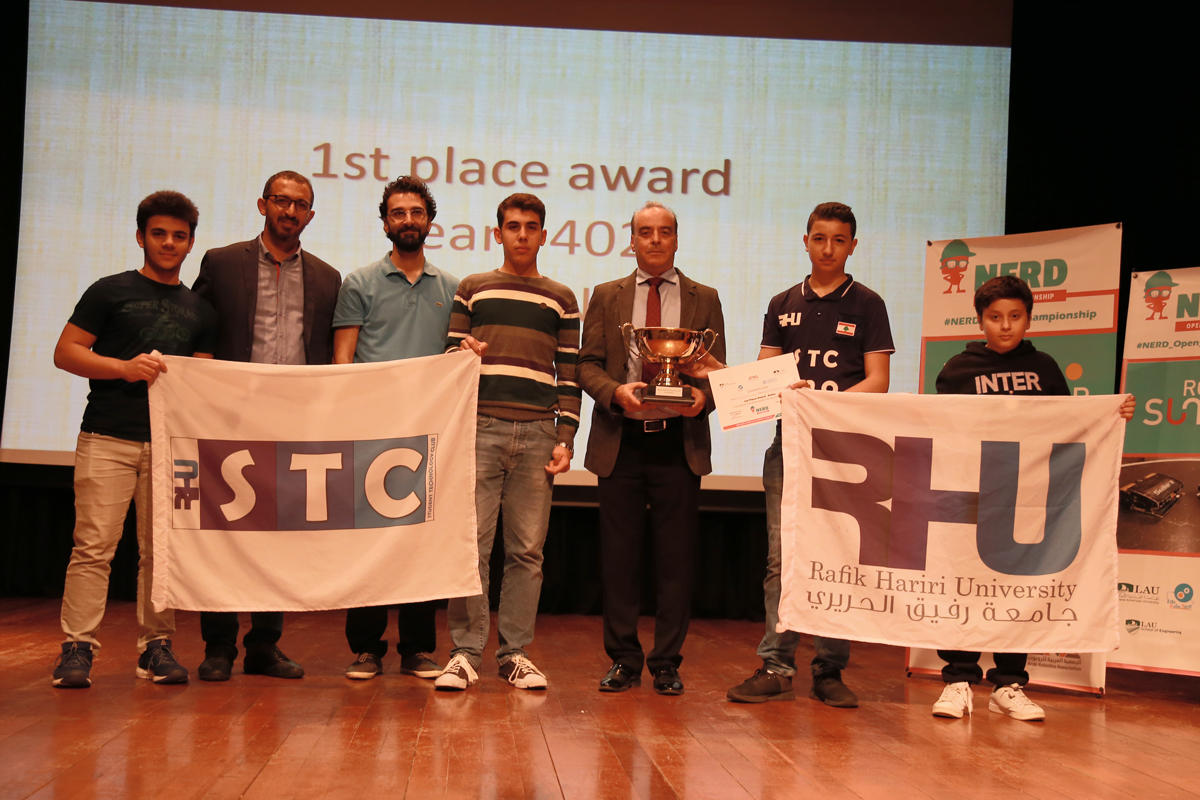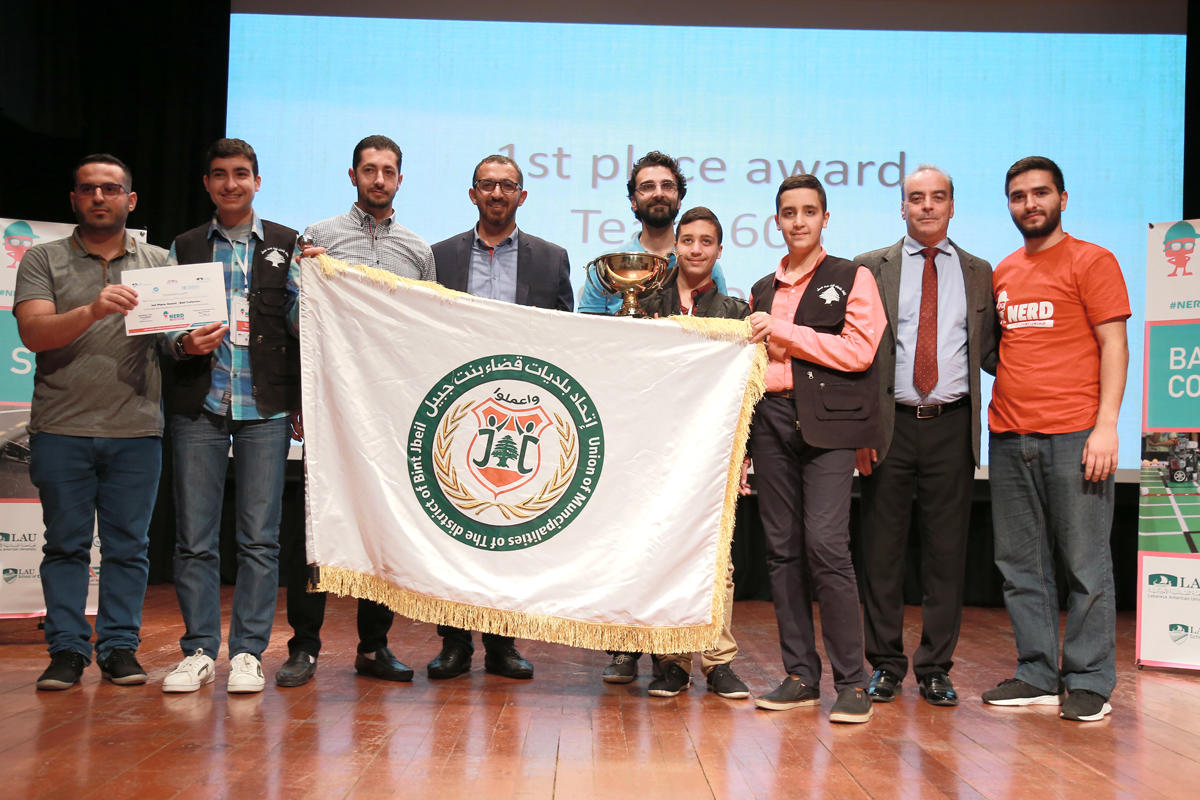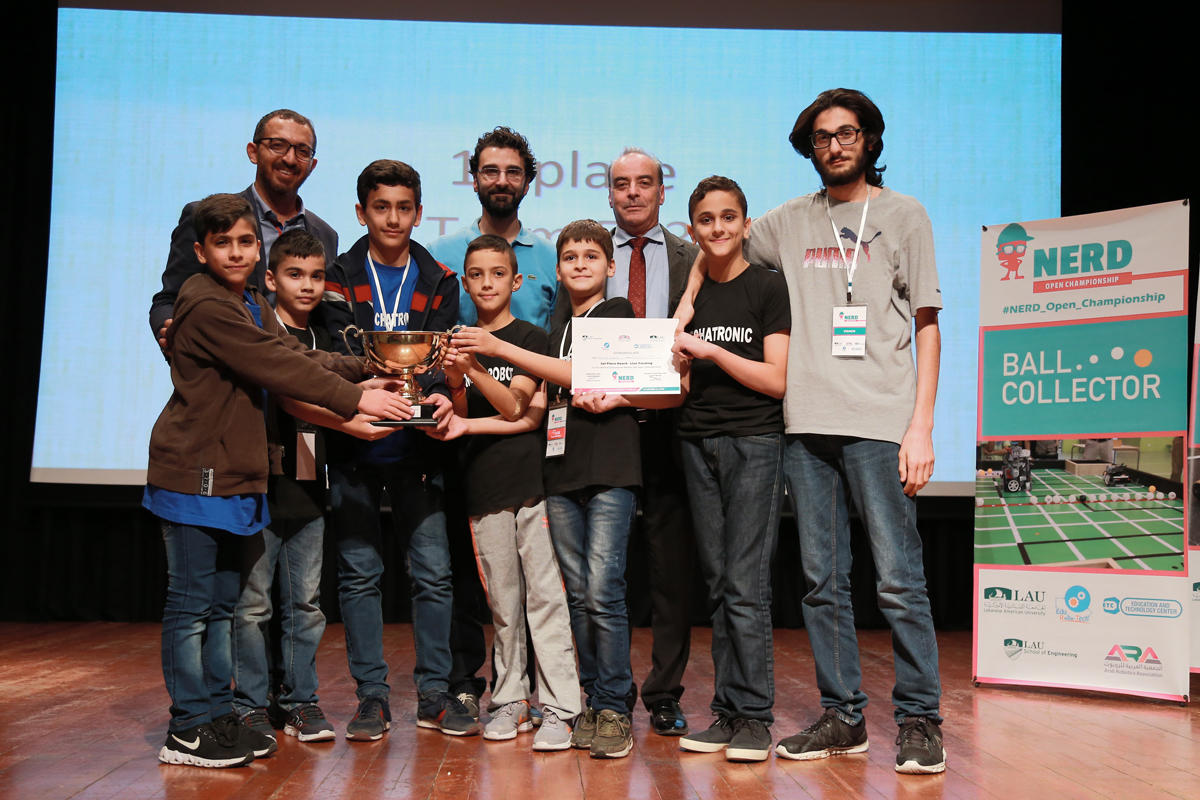 Hundreds of high-school students descended on LAU's Byblos campus for NERD – National Education Robotics Day – a series of competitions that gives them the chance to show off their engineering skills. NERD, the biggest annual robotics event in Lebanon, is an initiative of the Education and Technology Center, which promotes science, technology, engineering and math education through games and challenges like this one. LAU co-organized and hosted the event.
On November 10, around 300 middle and high schoolers engaged in three competitions involving robots they helped program and build. The student participants came from around 80 schools across Lebanon and were selected by their own institutions based on their interest in technology, and their teamwork and problem-solving skills.
"Through co-organizing this competition, LAU's School of Engineering is promoting the need to expose students from an early age to computer and robotics technologies, which will become indispensable parts in the daily lives of model citizens of the 21st century," said Assistant Professor and Interim Assistant Dean Joe Tekli, who worked with Assistant Provost Barbar Akle on bringing the event to LAU.
The first part of the competition, entitled Sumo, saw two teams' robots placed on a circular wooden board. Each robot had to try and drive the other team's off the board. In the game Line Tracking, teams of students between nine and 14 years old had to design a robot capable of tracking a pre-defined circuit using light or color sensors only. And finally, in Ball Collector, two teams' robots battled it out on a mini obstacle course while trying to collect as many ping-pong balls as possible.
The winning teams came from the Rafik Hariri University Student Technology Club and Bint Jbeil Union of Municipalities, as well as an independent team. All winners are qualified to enter the Arab Robotics Championship to be held in Kuwait, and the RoboChallenge, which will take place in China.
SOE student co-organizer Sara Mezher was impressed by the students' output at the competitions. "Personally, I was fascinated by the robot projects that the students built, because they were really smart designs," said the senior mechanical engineering major. "It was a great experience, especially to see that we have in our country an organization that is so professional in its work. It really gives school students the chance to showcase their skills."
Equally impressed was competition judge and third-year mechanical engineering student Anna Dib, who herself participated in the event when she was in high school. "I participated as a judge this year to observe how young engineers nowadays are tackling situations that we, ourselves, were exposed to a few years ago," she said. "The resources used have evolved over the past five or six years, and the awareness teenagers have of instrumentation and robotics are indicators that engineering education in Lebanon has drastically improved and is reaching schools all over the country."
In addition to this month's NERD events, LAU will be co-organizing the NERD National Championship, which will be held in March 2019. More than 1,000 high schoolers from across Lebanon are set to attend. A few months later, in June 2019, LAU will be hosting and co-organizing the First LEGO® League, a STEM event that promotes teamwork, problem-solving and innovation for participants. Over 700 students from across the world are expected to attend. "We are proud to be the first academic institution in the MENA region to host and co-organize this major international event," said SOE Dean Raymond Ghajar.