Young School Students Shine at LAU
Arts & Sciences Fair spotlights the best of students' ideas, presentations and innovations.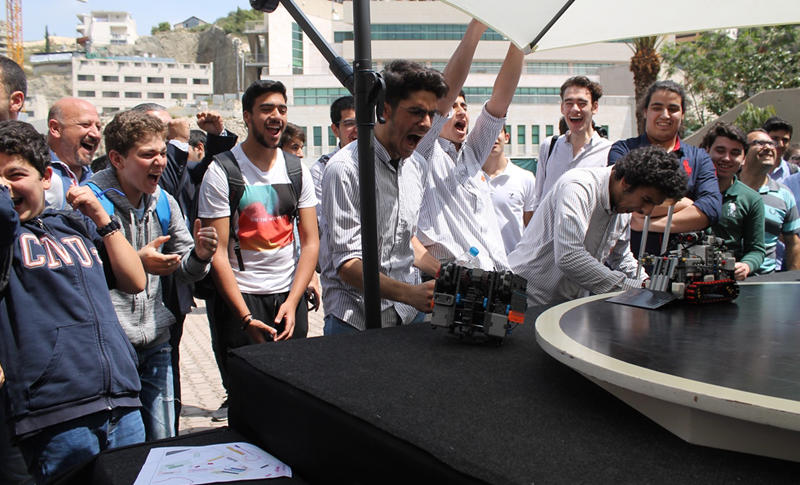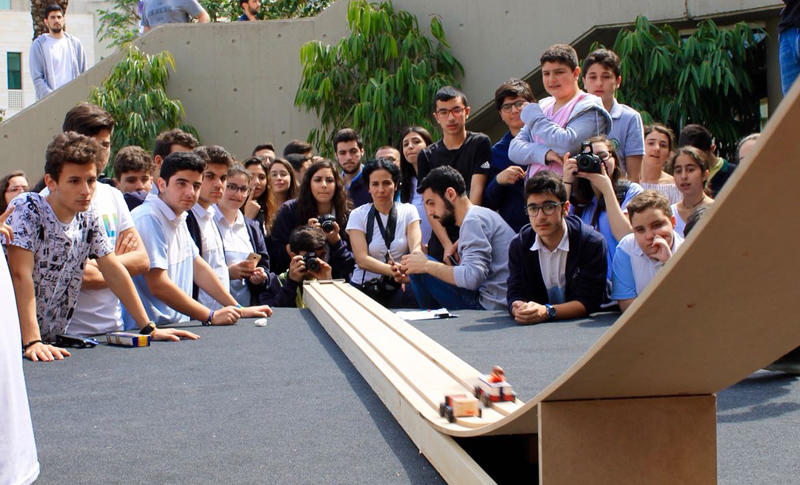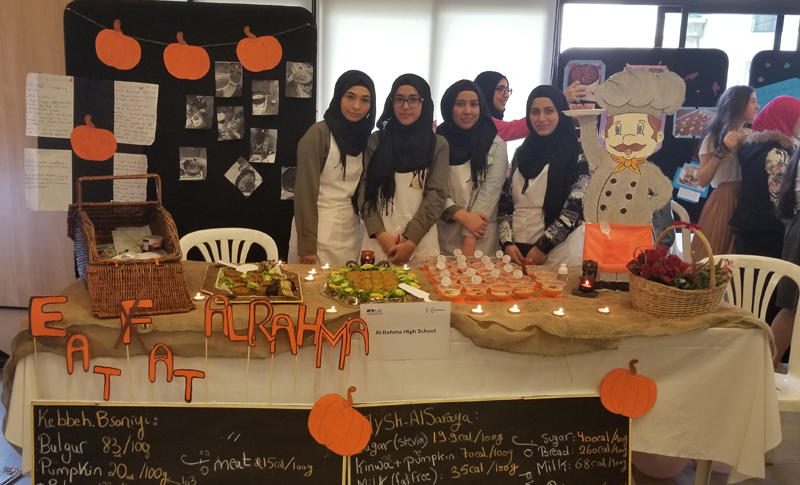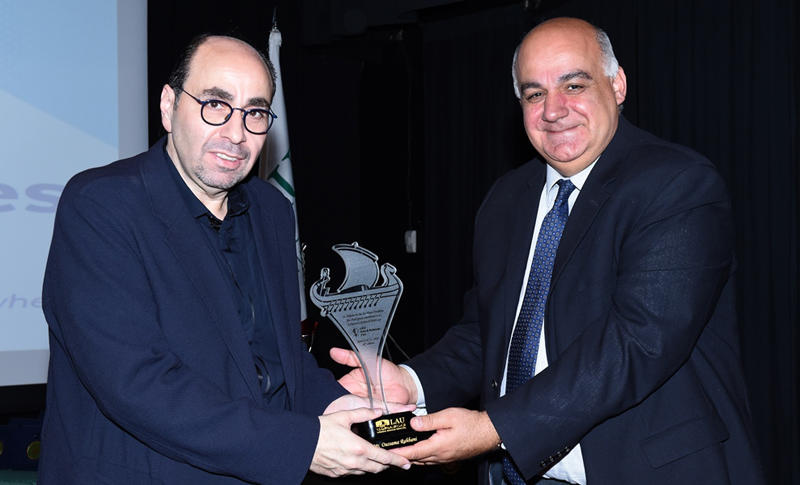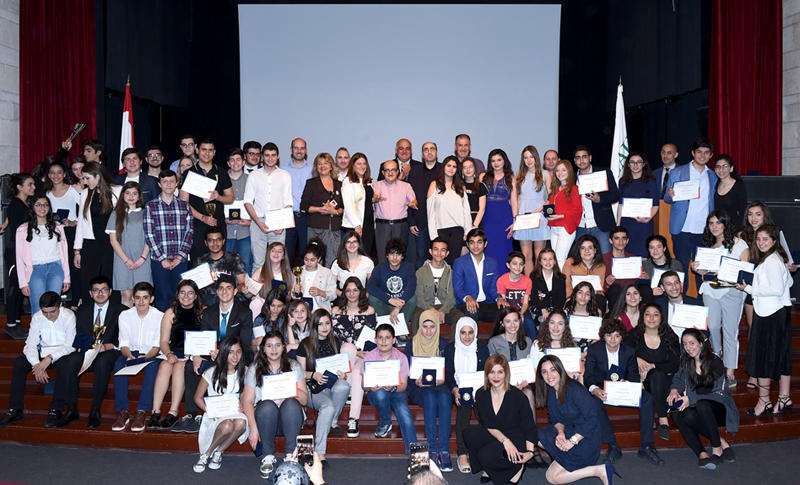 Over 1,900 middle- and high-school students flocked to both of LAU's campuses in April for the Arts and Sciences Fair, a vigorous but fun competition that has taken place for the past 20 years on the Byblos campus and for five years on Beirut campus.
The fair invites school students to develop interest in, research, innovate and present an idea to be judged by LAU faculty for a chance to win a scholarship. Along the way, students get to discover new fields of study, expand knowledge of the ones they are already familiar with, and boost their collaboration and communication skills.
More than 80 schools took part in the event, which spanned two days in Byblos and one in Beirut. The fair was organized in close collaboration with over 35 faculty members from LAU's different schools.
The Byblos campus chose the artistic legacy of the Rahbani Brothers as its fair's theme. Students were asked to incorporate, where possible, a nod to the legacy of the Lebanese artists. Projects covered mechatronics, web development and robotics, sculpture, public speaking, poetry, and recycling, to name a few. In this spirit, composer Oussama Rahbani, son of Mansour Rahbani, joined students, winners' parents and LAU faculty at the awards ceremony on April 21, where he was presented with an honorary trophy by Dean of Students Makram Ouaiss.
In his speech, Rahbani reminded attendees of how art has always played an integral role in bringing Lebanese together. "The Rahbani Brothers fostered national unity, despite Lebanon's tough times," he said. "It's now up to us to safeguard this message of hope for the generations to come."
Ouaiss agreed, pointing out that "LAU, for two decades, has been the proud host of the Arts and Sciences Fair, a platform that enables, encourages and celebrates students' creativity from all over Lebanon."
While all participants got certificates, first- and second-place winners received prizes, medals and trophies. Four students whose projects were deemed outstanding by LAU faculty were awarded 25 percent scholarships each. In the sciences category, Karim Haffar from Rawdat Al Fayhaa Secondary School won the physics photo contest, while Amine Mrad from Antonine Sisters School won for his project on a remote-controlled sumo wrestling competition. In the arts category, Farah Bouzerdan from Saint Joseph School won for her English essay, and Razan Darwish from LWIS-City International School for her drawing project.
On Beirut campus, the competition was equally exciting. The campus was alive with dozens of school students going in and out of workshops, huddling together for last-minute presentation rehearsals or catching a quick bite between sessions.
Toward the end of the day, participation certificates were awarded to all students, and first-, second- and third-place winners were awarded medals. The two winners of the day received 50 percent LAU scholarships each: Nadia Manasfi from Hariri High School II for the sciences award, and Amer Abou Shakra from Universal College Aley for the arts award.
Saint Joseph School won school of the year for the arts and sciences competition in Byblos. In Beirut, Hariri High School II earned the sciences competition award, and Universal College Aley won the arts competition.