Ziad Rahbani Visits LAU Again
Invited by the International Affairs Club, the mega star shared his views and bantered with students.
By Louisa Ajami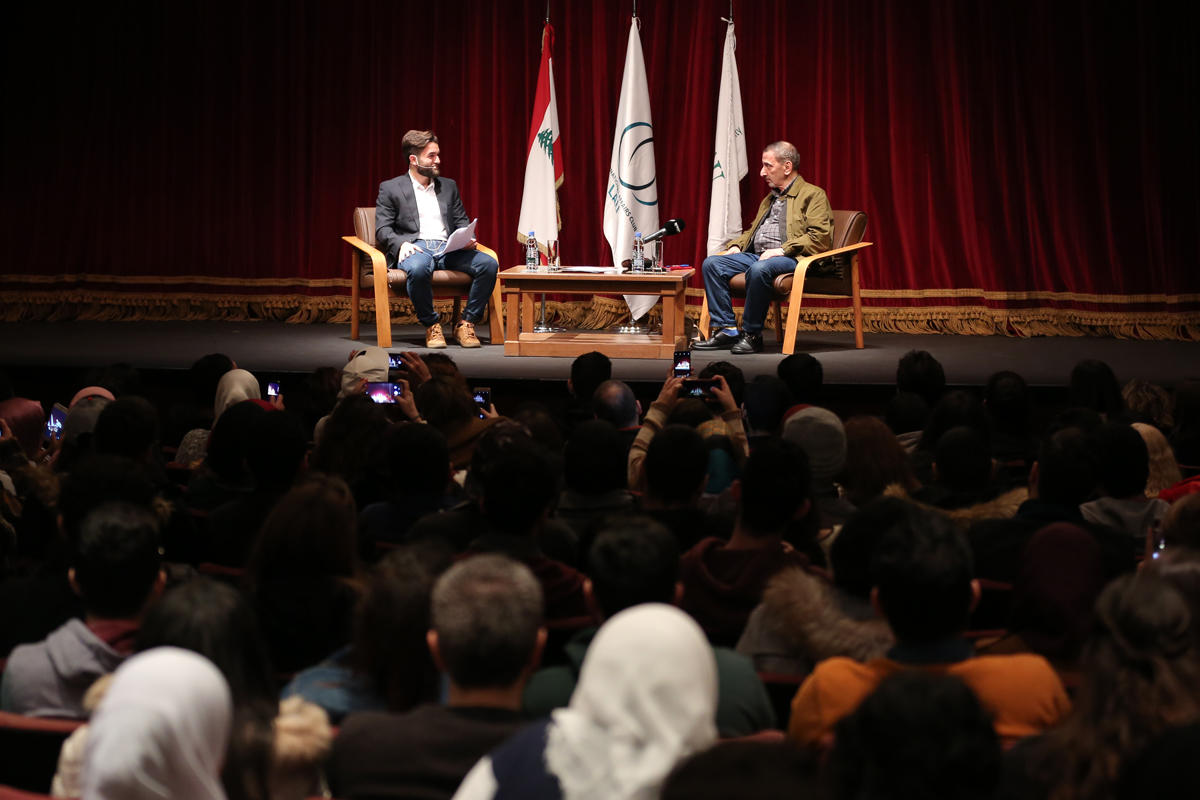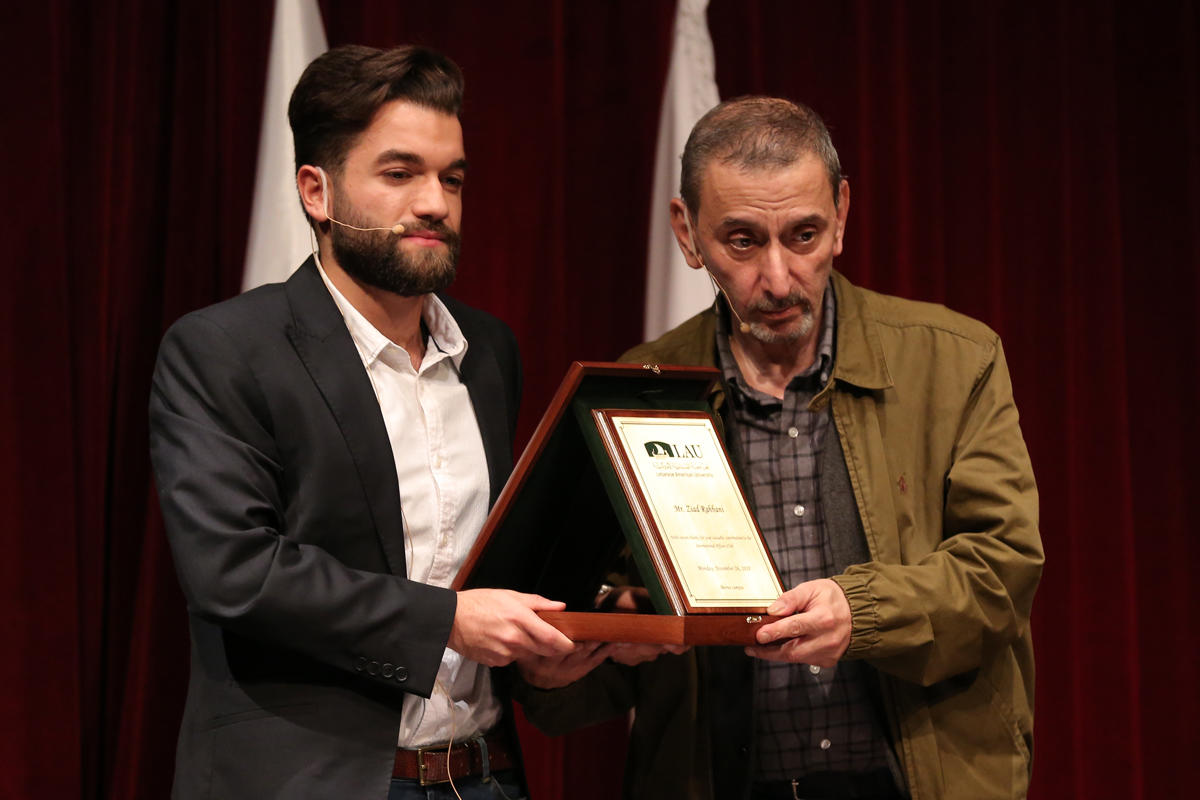 Celebrity musician, playwright, actor and producer Ziad Rahbani visited LAU's Beirut campus on December 5 to address a packed house of LAUers.
The renowned artist was invited by the International Affairs Club to speak about the influence of art on major social, political and economic issues.
Rahbani touched on political and economic insecurity ("live every day one day at a time"), the economy ("we should all support Lebanese industry and buy Lebanese products"), and whether a new play is in the making ("I am working on a script").
The host for the evening was Lokman Hakim, a final-year political science and international affairs major. His club invited Rahbani to campus to add an "artistic dynamic" to their regular lectures by political figures. "We chose Ziad because most of his art productions include political, social and economic topics that are relevant to us," Hakim said. A mutual connection between Rahbani and a member of the club's PR team clinched the deal.
Rahbani noted that the university has always been part of his life. "I used to do lots of stuff at LAU, even back when it was BUC [Beirut University College]," he said, thanking the crowd for the invitation.
The conversation turned right to society and politics, with the host and guest covering events in Iran, Russia, Saudi Arabia, Syria and the US. Rahbani bantered with the audience, who cheered at his quips. Attendees asked Rahbani about his previous work, future plans and opinions on a variety of topics.
Toward the end of the evening, one student asked, "Do you think we should have hope for Lebanon?"
In typical Rahbani style, he answered, "Sure, if you can, do it."
A member of Lebanon's artistic elite, Rahbani is also the son of two of the country's greatest musical legends, singer Fairuz and composer Assi Rahbani.
He came to prominence in the 1970s when he began composing music and theater pieces. Since then he has been a prolific artist who has greatly shaped Lebanese culture. His work, though varied in media and topic, is satirical and often political, highlighting issues important to regular Lebanese people with humor and verve. He has also collaborated with top names in the region, including the late LAU Assistant Professor of Drama and Communication Arts Ziad Abou Absi.