"A Fantastic Opportunity" for Exchange Students
A French student looks back at his semester at LAU.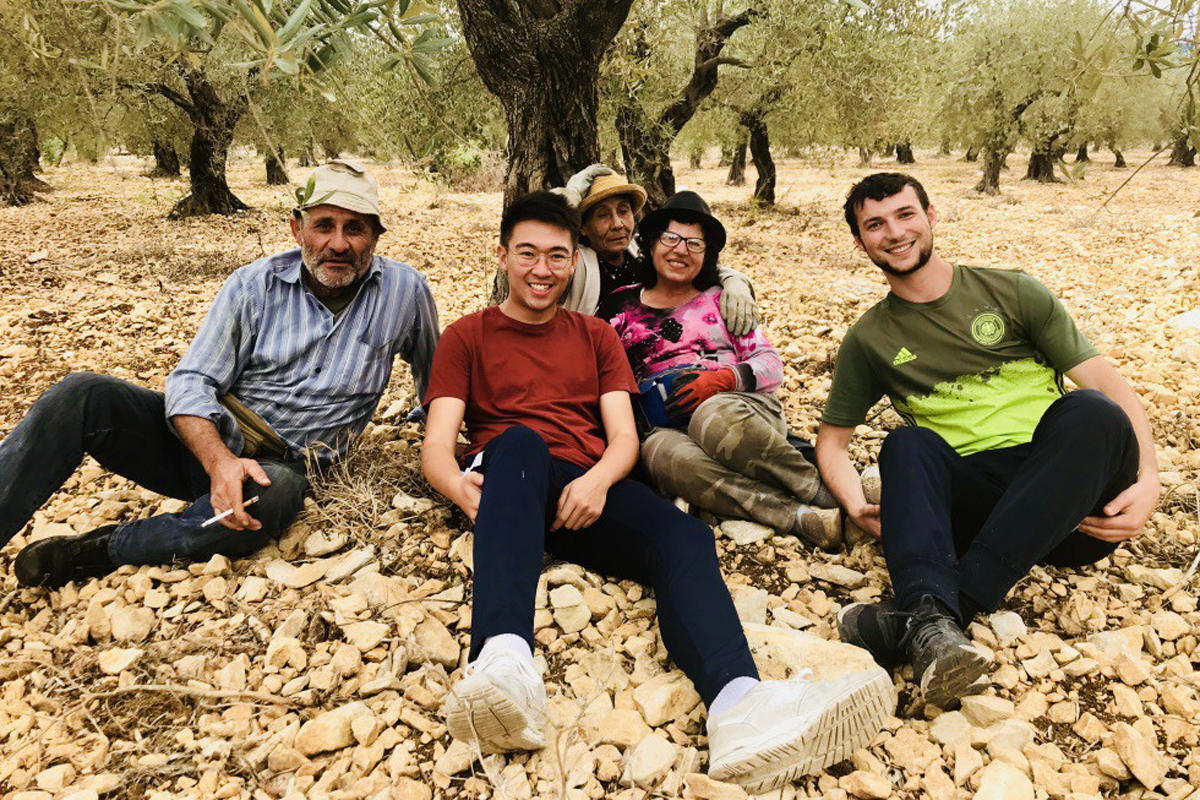 Spending a semester abroad might seem like a scary move for some students, but those who come to LAU say it is an unforgettable, life-changing experience.
This is particularly true for MBA student Quoc-Nam Ngo, who studies at NEOMA Business School in France but decided to spend the fall 2018 semester at LAU.
"It was a fantastic opportunity to discover a new country, culture and people," said Ngo. "Although I miss France, I am truly sad to leave Lebanon."
Though he had almost unlimited options across the globe, Ngo chose Lebanon – and LAU – as his destination for learning, exploring and growing. "I could have gone to the US or Europe, but I wanted to go to a place where I could be surprised every day," he said.
His happy surprises began even before he landed in Beirut. Ngo recounts meeting a woman on the plane to Lebanon who was curious about his visit to the country. When he said he was going to spend the semester at LAU, she told him her son was also a student here. The woman then helped him find a taxi and gave him advice on places to visit and food to eat. "This gave me a very first good impression," he said. "The Lebanese are very helpful, warm and welcoming."
Ngo quickly fell in love with the country – from its weather to its cuisine, from its history to its culture. He even wrote an article on the website Medium encouraging people to leave their comfort zone and visit off-the-beaten-path destinations like Lebanon.
However, it was LAU's diverse international community that inspired him the most and made his experience a memorable one. "In some courses, I studied with Italian, Brazilian, German, French and Lebanese students, which made the class discussions really interesting," he said.
He also relied on the support of the International Services Office that guides exchange students throughout their stay and provides them with a long list of opportunities that could enrich their educational and social experiences.
"When we arrived on campus, we attended an orientation day organized by the International Services Office, during which we were introduced to the campus, assisted with class registration, and guided on where to ask for help whenever we needed it," he said.
"The professors were very helpful, and I met new international and Lebanese friends who made my experience enjoyable," he added, referring to the BUDDY program, in which local students help their international peers assimilate into campus life.
Ngo also had the opportunity to run the Beirut Marathon in November in support of the National Organization for Organ and Tissue Donation and Transplantation (NOD). "It was my first 42km marathon, and running with LAU was special," he said.
For Ngo and hundreds of other exchange students, spending a semester at LAU is a ticket to a whole new world of discovery. "I believe doing an exchange semester is a chance to step out of your comfort zone and discover something new," he concluded.