AKSOB's EMBA Students Meet with Servant Leaders in Madrid
The Adnan Kassar School of Business offers its graduate students the opportunity to meet with top industry leaders and high-ranking government officials.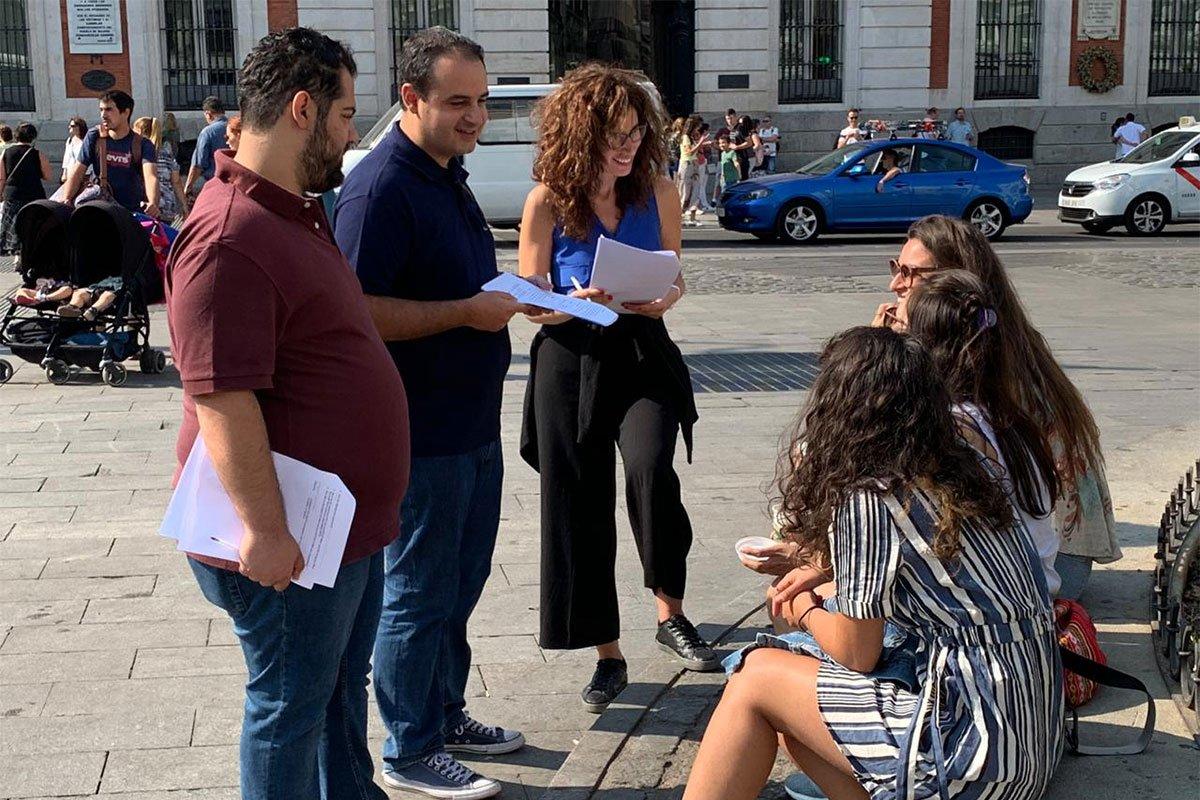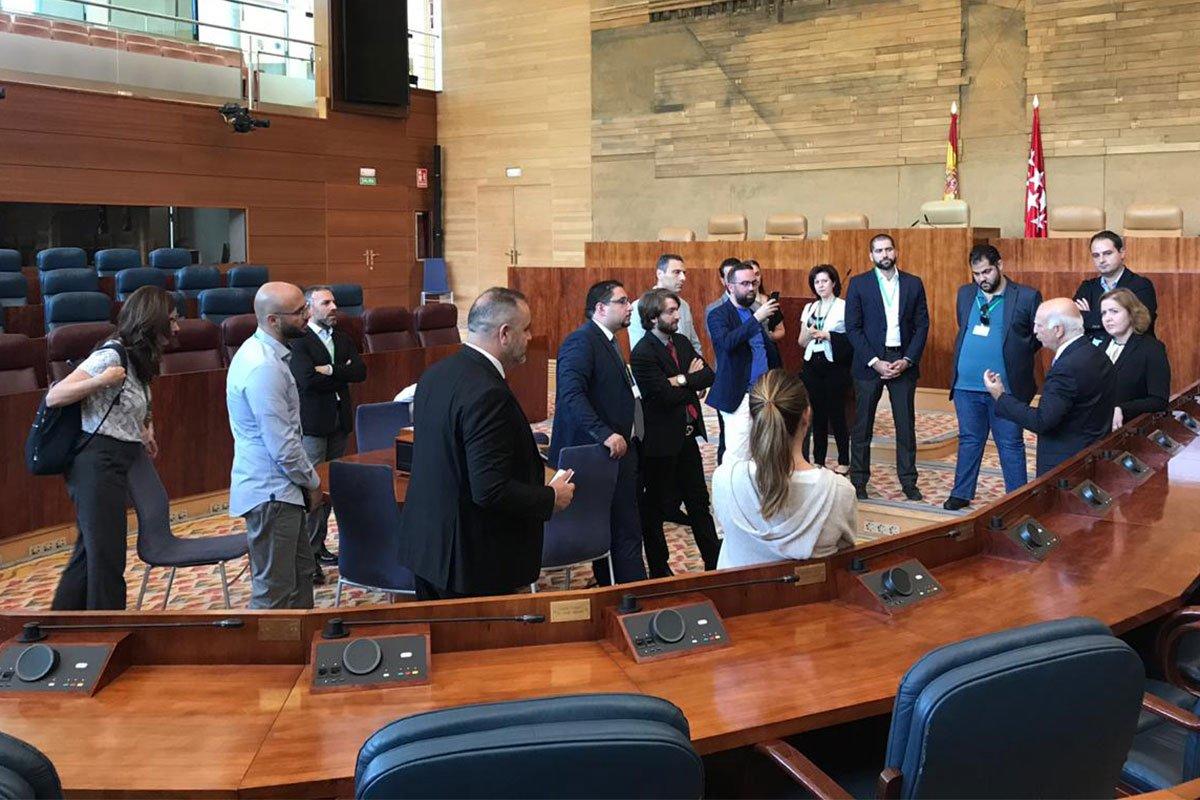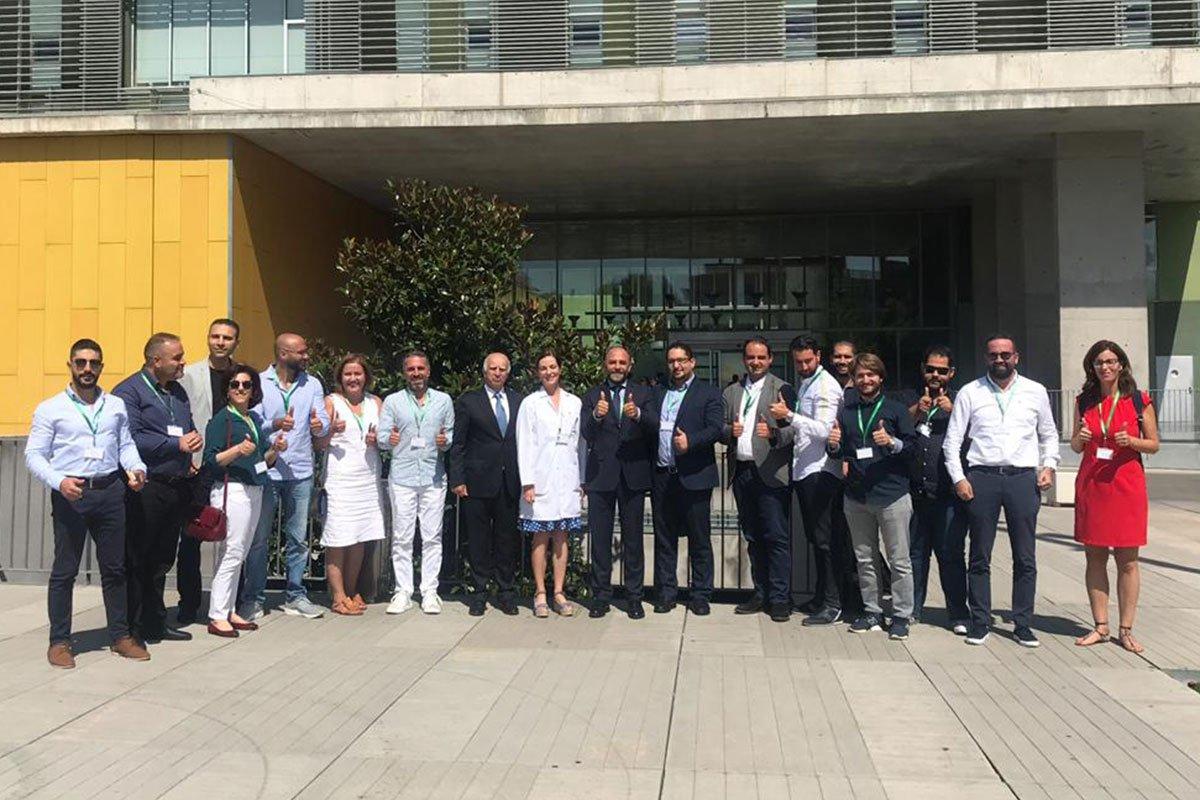 LAU's Adnan Kassar School of Business (AKSOB) embarked 15 students in its EMBA program on a trip to Madrid, Spain, for a week-long activity on the principles of servant leadership and the success factors in leading organizational change.
The initiative – which began in Beirut and continued in Madrid – is a testament to AKSOB's innovative approach in experiential teaching and learning by exposing the students to the best practices currently adopted in corporations and politics in Spain and the world.
Leaders, from professors to professionals, shared their knowledge and experience with the students in an array of topics such as the importance of servant leadership in the healthcare sector, achieving success as an Arab woman in Europe and leading change within Spain's Socialist Party, and the challenges facing family businesses in Lebanon, among others.
In addition to the presentations, the students were offered hands-on training on design thinking, constructive feedback, communication and listening skills, and emotional intelligence. They also had the chance to conduct corporate visits to areas that require authorized access such as the Assembly of Madrid and the Government Delegation in Madrid.
Top officials included Deputy of the IX and X Legislature of the Assembly of Madrid, Physician and Professor, and Health Spokesman Jose Manuel Freire Campo, Regional Managing Director of Quirónsalud Hospitals Lucia Alonso Perez and Deputy in the Assembly of Madrid and Associate Professor in Universidad Carlos III and Universidad Nebrija Hana Jalloul.
"Servant leaders lead with others in mind, regularly seek out opinions and give up power and deputize others to lead" were some leadership qualities, which Hassan Chaker, course lecturer and the man behind this inspiring activity, discussed and demonstrated through role-playing and interactive exercises.
Chaker – who is also the HR and training consultant for many multinational companies – stressed the importance of cultivating a positive attitude in the mind of the participants.
"Our main goal was to help the students work on becoming better servant leaders in society and allowing them to break out of their comfort zone and work on themselves to be ready to face impending challenges," he said.
The focus on leadership roles in different business sectors and the integration of the theoretical aspects of the course with real-life findings aimed at helping students gain a broader perspective and develop practical insights on how leaders must share power, place the needs of their employees at the center of their decisions and help them develop and perform their best.
"Servant-leadership," author Kenneth H. Blanchard once wrote, "is all about making the goals clear and then rolling your sleeves up and doing whatever it takes to help people win. In that situation, they don't work for you, you work for them."
According to AKSOB Senior Program Manager and trip coordinator Fida Haidar, the initiative was truly inspiring in terms of class discussions and workshops, as well as interaction with guest speakers.
"Students were introduced to inspiring leaders who spoke explicitly of their journeys to success and the hurdles they faced along the way, with profound humility and passion," she said.
Although the highlights of the experience differed for each student, it was certainly motivating for them all.
"The family spirit, interactive courses and inspiring corporate visits best describe the visit," said EMBA student Amer Itani, currently head of Central Operation at a leading bank in Lebanon. "It was a well-organized and exciting experience in the amazing city of Madrid."
For fellow student Rabih El Hage, marketing manager at a global manufacturer of medical instruments in Africa, East Mediterranean and the Gulf, the highlight was the importance of the human factor in leadership.
"This is clearly best described in the fifth level of leadership," he said. "I would like to quote [American business executive] Jack Welch on that: 'Before you are a leader, success is all about growing yourself. When you become a leader, success is all about growing others'."