Alumna Profile: Miriam Tawk
Award-winning engineer and researcher plans to leave her mark in the geotechnical profession.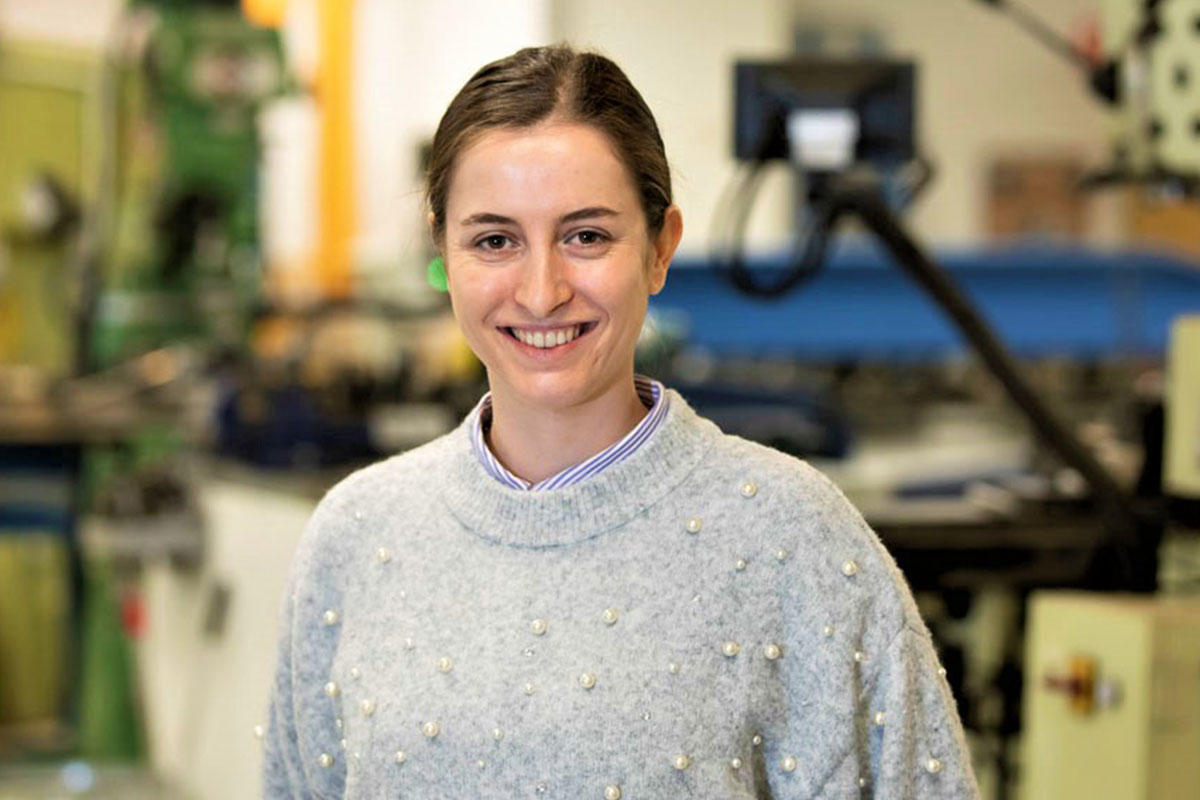 Civil engineering alumna Miriam Tawk (BE '16) is not just another accomplished woman working in STEM – Science, Technology, Engineering and Math. She is an award-winning engineer with an innovative plan to advance her field and impact geotechnical engineering.
Fresh out of LAU, she moved to Australia to pursue postgraduate studies at the University of Wollongong (UOW) in New South Wales. Recently, Tawk received the 2019 Australian Geomechanics Society's Young Geotechnical Professional Award, for her ongoing research on the reuse of waste materials in transportation infrastructure projects.
In the interview below, Tawk touches on her academic journey so far and her ambitions for the future.
What pushed you to pursue civil engineering?
Choosing civil engineering was neither an easy nor an overnight decision. I had long been fascinated by mega civil structures, and the highly complicated process which begins with a simple sketch and then develops into a bridge or a skyscraper. That is what got me interested in physics and mechanics, and I pushed myself to observe real-life civil projects and engineers in action, which led me to civil engineering.
What influenced your decision to pursue a less traditional career path after your BE?
I had the opportunity as an undergrad to join the DSLIP Program, an experiential internship at the Dubai Contracting Company. This opened the door for me to gain practical experience, but I wanted to try research work before joining the construction industry.
After graduating, I worked as a research assistant at LAU with Associate Professor of Civil Engineering Grace Abou-Jaoude, honing my research skills and eventually reaching the decision to pursue a PhD in geotechnical engineering. I found the perfect opportunity at the UOW where I could still be connected to the construction industry while studying. I am currently a part of the Centre for Geomechanics & Railway Engineering (CGRE) working under the supervision of CGRE Director and Distinguished Professor Buddhima Indraratna, Associate Professor Cholachat Rujikiatkamjorn and Senior Lecturer Ana Heitor, who are internationally recognized experts in geotechnical engineering.
Could you tell us more about your postgraduate degree and research?
In light of environmental concerns arising from an increase in industrial waste landfills, and the growing need for natural quarries to cater to a fast-moving construction industry, the reuse and recycling of waste materials is becoming extremely popular.
For instance, Australia produces millions of tons of coal mining waste that occupy vast areas of usable land near coal production sites. In other places, we see piles of waste rubber tires that can cause serious environmental damage if they catch fire, which has happened before. While Dr. Indraratna came up with the brilliant idea of mixing these wastes together to produce an energy-absorbing material for ground engineering projects, my research aims to characterize this new material and optimize its composition to comply with the existing requirements and standards for construction materials. This is not only an economical alternative for the construction industry, as waste materials are radically cheaper than natural aggregates, but it is also a sustainable, eco-friendly solution.
What experience(s) from the LAU years do you feel have contributed to where you are now?
I am thankful for many experiences at LAU where I acquired many skills that have had a tremendous impact on my research so far. In fact, I took the decision to pursue a PhD while I was completing my final-year project at LAU: the geotechnical design of the foundations and retaining walls for a residential building.
I am grateful to my supervisor back then, Associate Professor of Civil Engineering Gebran Karam, who was, and still is, a source of inspiration. He believed in my potential, encouraged me to push for the best outcome possible and taught me lessons for life. One that has long stuck with me is: "Engineering is common sense: when faced with a problem, an engineer must think outside the box to find a solution and common sense is of paramount importance during this process."
Can any of these practical applications help solve the waste crisis in Lebanon? Would you consider coming back and carrying out research here?
While conducting my PhD research, I came across solutions that consider the reuse of all types of waste – municipal, demolition and industrial waste – in engineering applications. In Lebanon, we might not have the same type of waste that I am currently studying, which is not an issue. Once you have the expertise and the will to solve a problem, all you need is initiative.
So yes, I would consider coming back and hope to bring about change through my research here. I have to say that I am deeply grateful for the opportunity that Australia and the UOW have offered me. It is a life-changing experience and as an international student, I never felt like an outsider. Maybe one day, I will get the chance to come home, and contribute to Lebanon's advancement through research and education.