Alumni Business Networking Event Strengthens Prospects
MP, HR executives, alumni and university leaders socialize and discuss new trends in the marketplace.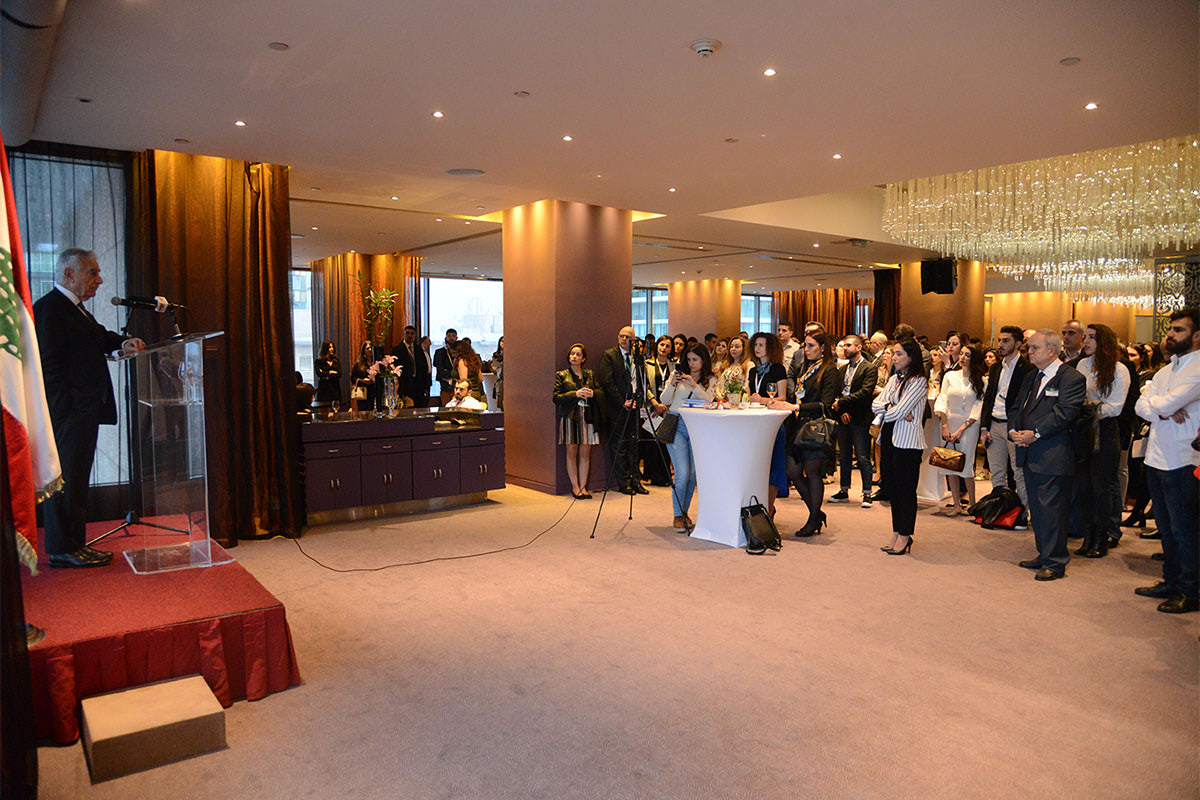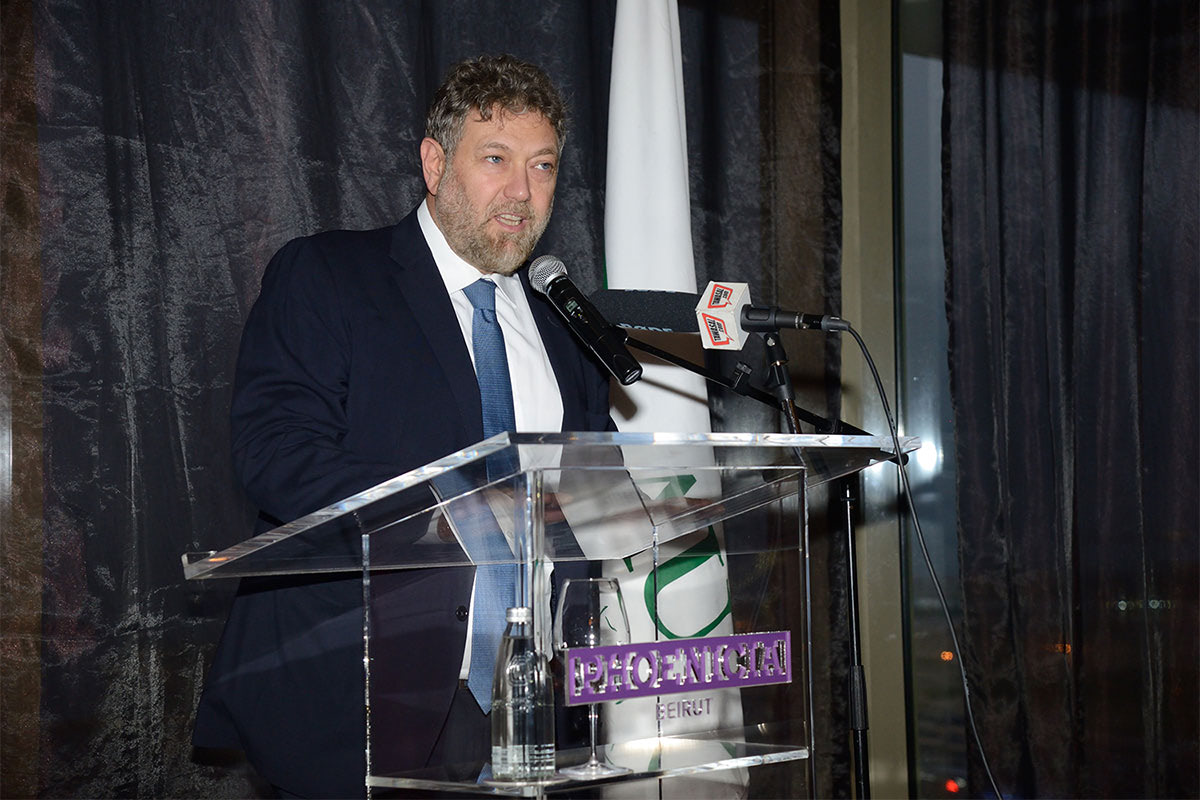 Together with the Career Development Services, the Alumni Relations Office hosted the 13th Annual Alumni Business Networking Reception at the Intercontinental Phoenicia Hotel in Beirut on April 9.
Alumni Outreach & Engagement Executive Ghada Majed said in her opening remarks that the event has long served as a platform for LAU alumni, HR professionals and the university to spotlight new trends in an increasingly competitive and challenging job market. She also reminded alumni that "our relationship doesn't stop with graduation," and that "your alma mater is here to help and guide you every step of the way."
The event brought together prominent business executives, and over a hundred alumni who gathered to hear updates on their alma mater from President Joseph G. Jabbra, as well as check in with MP Neemat Frem, who is also president of the National Economy, Trade, Industry and Planning Committee in the Lebanese Parliament.
Dr. Jabbra reminded attendees that mental and intellectual capacities remain invaluable, even in the age of the Fourth Industrial Revolution. "We graduate students who are not only well-versed in technology, but who are true human beings," he noted, citing that LAU has already taken on the challenge to become the institution of innovation.
Indeed, Frem, from his position as the head of INDEVCO Group, pointed to the excelling LAU alumni who "are populating different roles at INDEVCO, and are at the forefront of major breakthroughs."
Despite the challenging economic situation in the country, he invited attendees to take on a new perspective: "If we are able to capture the knowledge that will shape our future, which is built around four dimensions – big data, nanotechnology, genetics and artificial intelligence – we will be active players in shaping our rapidly changing world," he declared, adding that graduates will be able to create their own jobs, irrespective of the lacking infrastructure in Lebanon.
HR representatives from major companies have anticipated, and continue to look forward to this event every year. "LAU has always been a platform for our resourcing process," said HR Manager at KPMG Marie Josee Youssef, noting: "Today we have embarked on several talents, and invited them to apply to the KPMG Internship program – TAQAT, the main qualifier for recruitment at KPMG."