Anatomy Academy: Science Teachers Get Hands-On Training
Training course equips teachers with invaluable knowledge on anatomy, physiology and brings them up-to-speed on the latest in science teaching.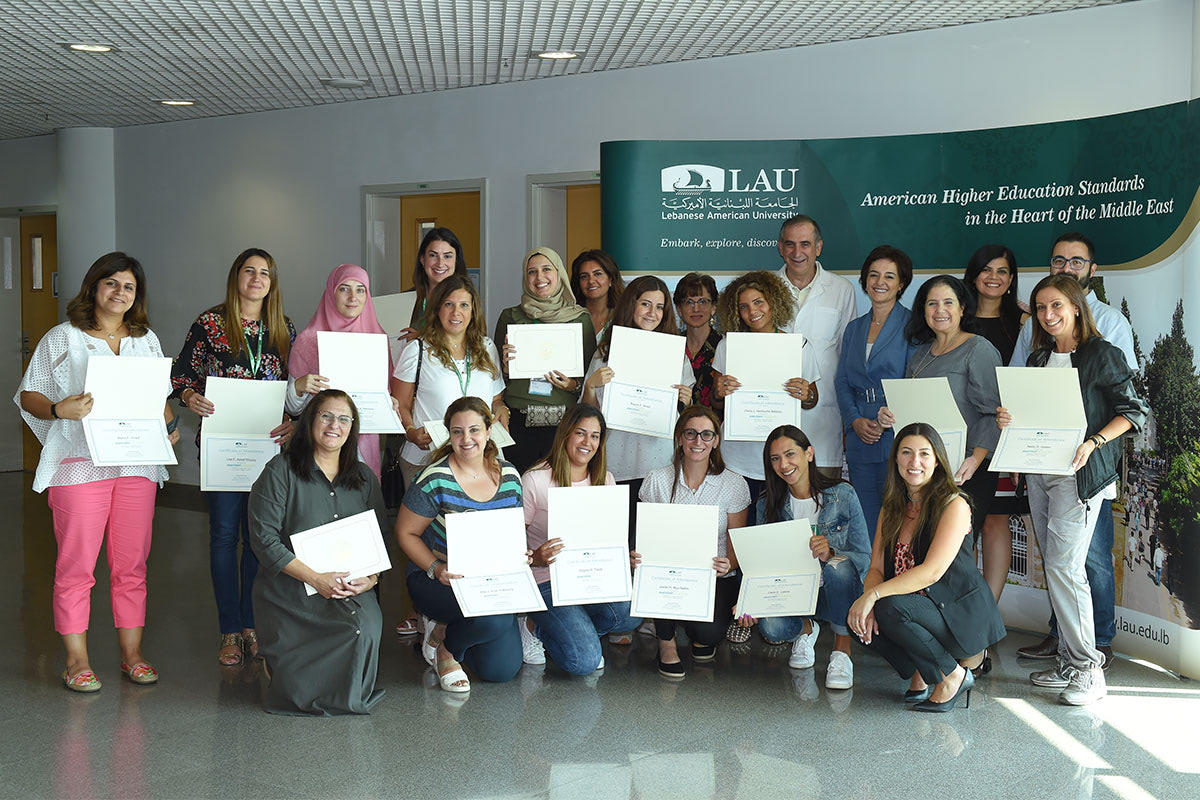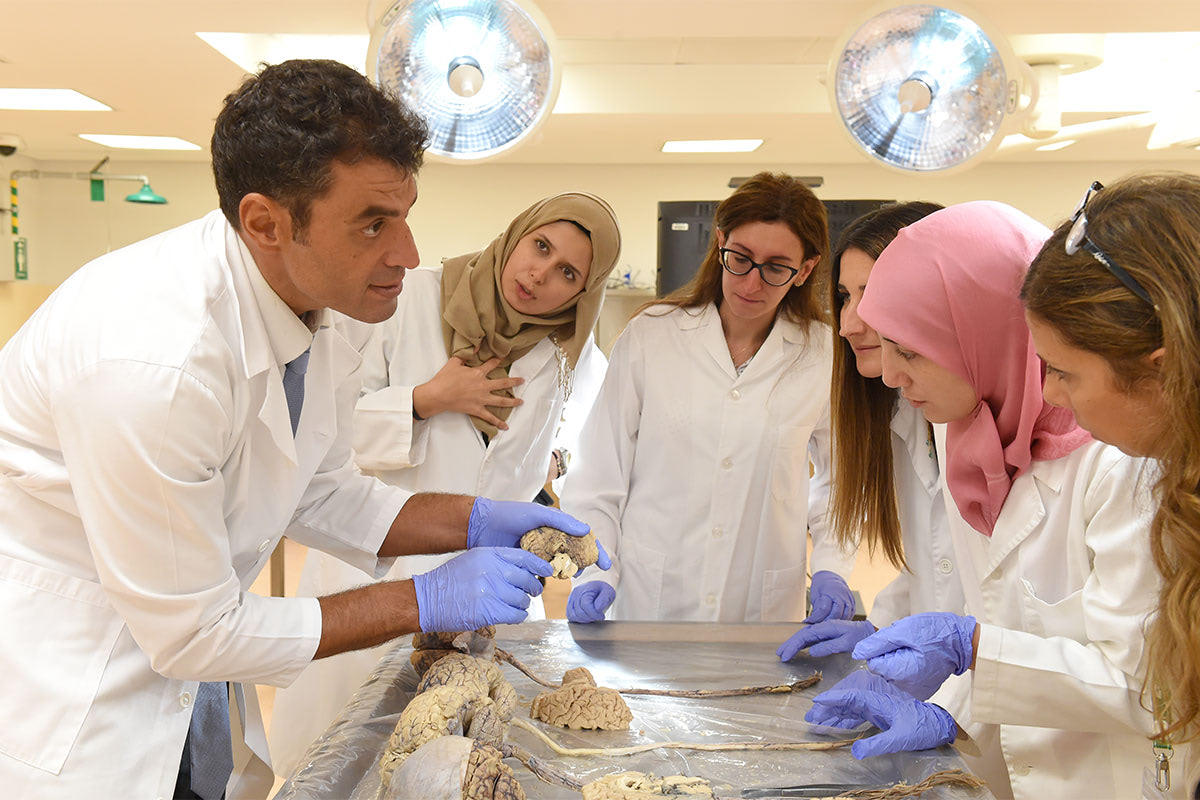 In partnership with the Education Department at the School of Arts and Sciences, the Gilbert and Rose-Marie Chagoury School of Medicine (SOM) launched an innovative outreach program, the Anatomy Academy, which serves to share expert knowledge on anatomy, physiology and science education with middle- and high-school teachers across Lebanon.
The three-day training, held earlier in September, bolstered 22 teachers' professional skills by offering a helpful refresher, introducing the latest findings in the field and providing hands-on training at the SOM's state-of-the-art labs.
One of the people behind the initiative, Clinical Assistant Professor of Anatomy Malko Dunya explained that in setting up the academy, they drew inspiration from other schools of medicine in the US that have applied a similar model. "We are proud to be hosting this academy for the first time in Lebanon at LAU, as this directly influences young students' learning, and hopefully delivers a longer-term impact," declared Dr. Dunya.
Indeed, the academy falls within LAU's strategic plan to serve the Lebanese community at large, by expanding its reach beyond campus borders.
Teachers switched between classes, anatomy and physiology labs, as well as the Clinical Simulation Center. They were presented with the opportunity to apply newly acquired information using cadavers and virtual reality simulations, all facilitated by professional medical doctors and physiologists.
In addition, what made the course truly come full circle was the education pillar – "a real plus for all of us teachers," as Biology Teacher and Coordinator at the Beirut Baptist School Alice Rizkallah noted. "It equipped us with a comprehensive kick start for our lesson plans, fresh into the new school year."
Associate Professor of Education Hagop Yacoubian clarified that the academy aimed at refining the participants' pedagogical knowledge and skills needed for effective teaching of anatomy and physiology at the intermediate and secondary levels. "The participants reflected on their own teaching as well as their new learning experiences with the purpose of creating meaningful connections to their classroom practices," said Dr. Yacoubian.
For Assistant Professor of Physiology Aniella Abi Gerges the benefit went both ways. "While I'm used to teaching students at the SOM, this is my first experience teaching professionals," she explained, noting that the additional requirement of integrating physiology and anatomy lectures helps teachers grasp the subject matter and then pass it on to their students.