ARTIS Places Beirut on Its Map
Translation Program initiates two-day symposium on the multi-faceted work of translators and interpreters in conflict zones as agents of positive change.
By Hanan Nasser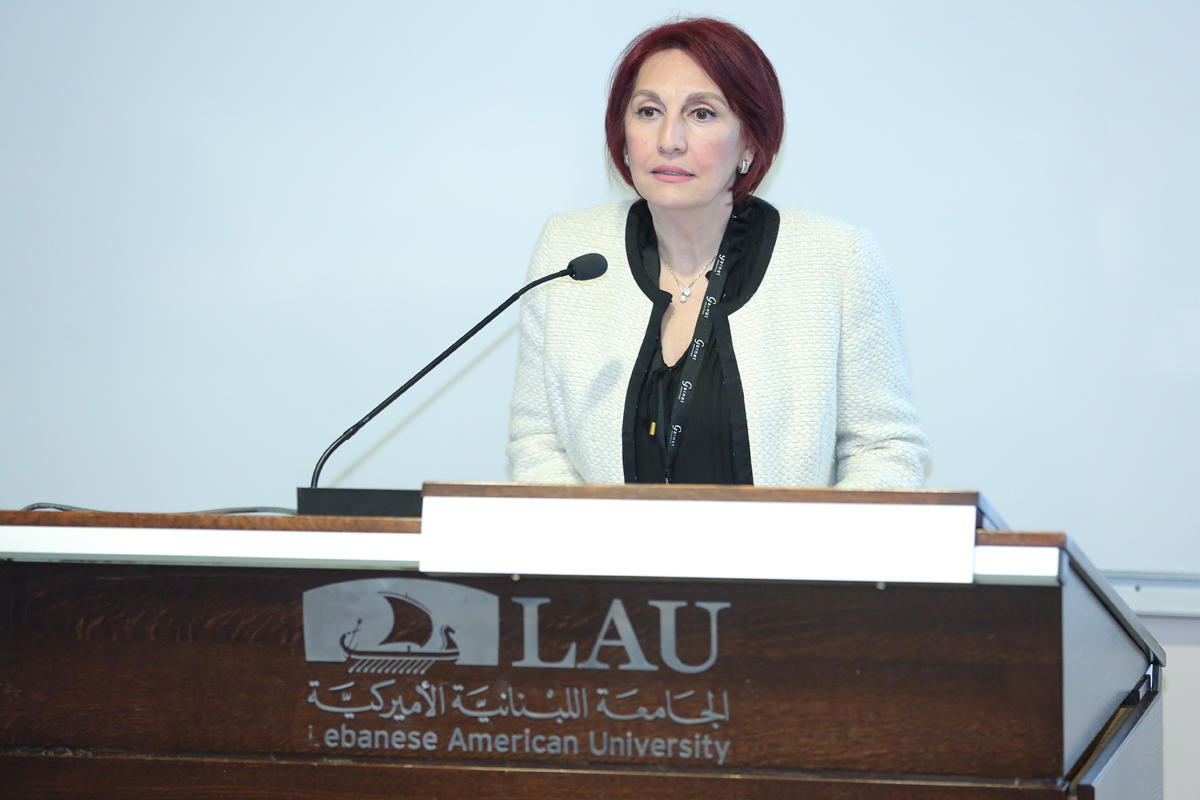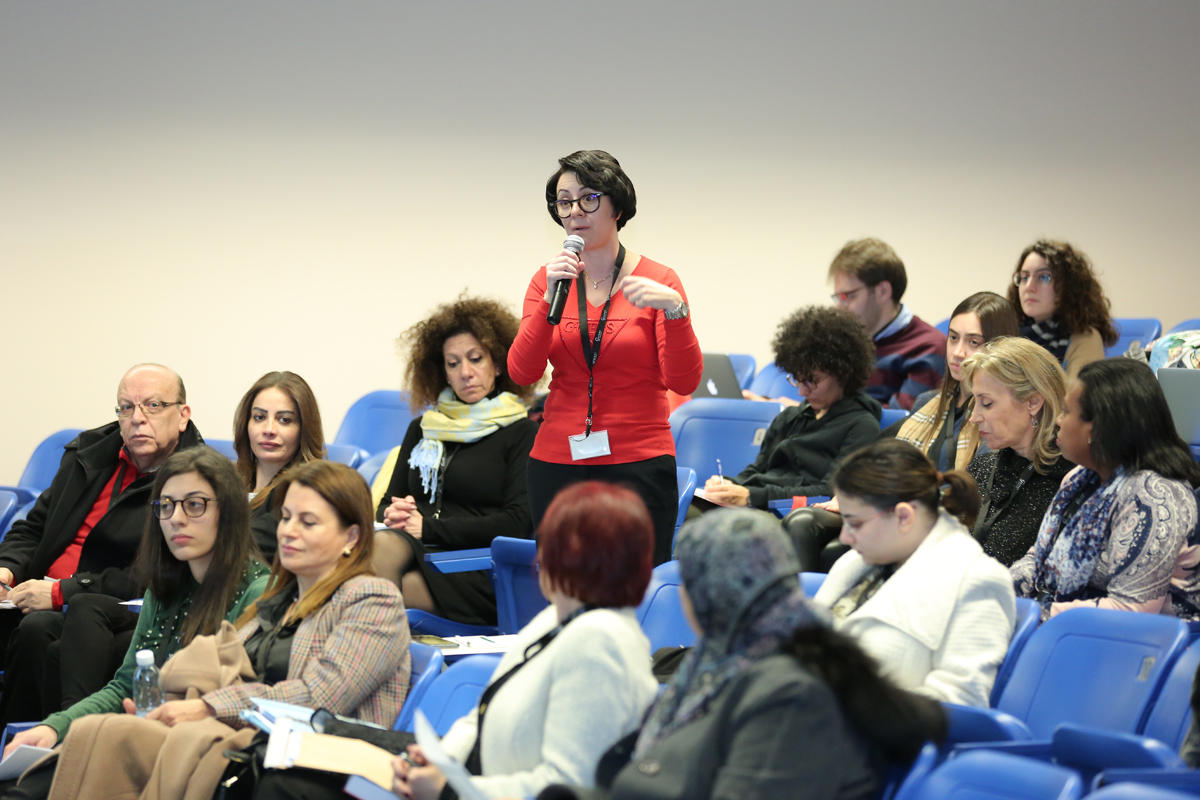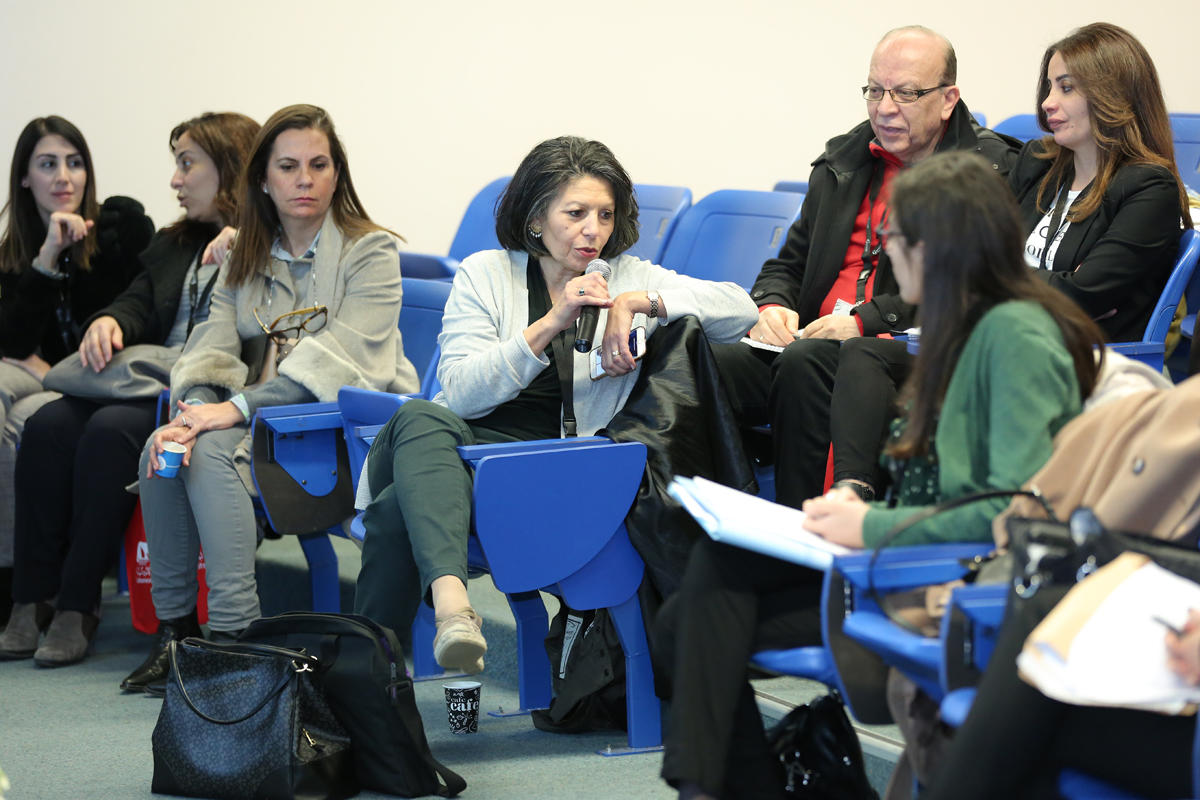 LAU hosted a two-day symposium on Translation and Interpreting in Conflict Zones at a time when professionals in the fields can play a significant role in defusing tensions and promoting intercultural understanding in tumultuous regions.
The event was organized by the Translation Program at the Department of Humanities in collaboration with translation scholars from ARTIS – a training initiative for Advancing Research in Translation and Interpreting Studies, whose visit to LAU was the first to an institution in the Arab world.
Sponsored by All Prints Distributors and Publishers, it provided a platform for an important topic that has otherwise been neglected in the Arab region, namely the challenges translators face in unpredictable situations where issues of flexibility and trust are paramount.
The initiative reflects the Translation Program's objective to provide "excellence in translation training by securing the expertise of ARTIS scholars" in response to the job market's and country's needs, said Dr. Nuwar Mawlawi Diab, program coordinator and associate professor of English and Applied Linguistics.
Theoretical frameworks and research methods for translators and interpreters in conflict zones were treated in a series of lectures and workshops by four leading scholars: Professor Emerita Mona Baker of the University of Manchester, UK, and the Baker Centre for Translation and Intercultural Studies, Jiao Tong University, Shanghai; Dr. Samia Bazzi of the Lebanese University; Dr. Moira Inghilleri of the University of Massachusetts, Amherst; and Dr. Sue-Ann Harding of Queen's University, Belfast.
Lectures and workshops focused on a range of topics, which included the representation of war victims in the translation of political texts, the question of ethics in war zones, translation and violent conflict, and temporal and spatial dynamics of translation in times of political conflict.
Provost George E. Nasr, Dean of the School of Arts and Sciences Dr. Constantine Daher and the Chair of the Department of Humanities Dr. Vahid Behmardi attended the event along with translation professionals, students and early career researchers from the Middle East and North Africa region and the United Nations.
"By inviting ARTIS to Beirut, LAU's five-year-old Translation Program has offered translation faculty and students in Lebanon and the region the opportunity to update their theoretical knowledge and hone their translation skills, which are needed in troubled places like Lebanon, and in times of turmoil more than in times of peace," said Dr. Diab.
Notably, events such as the ARTIS symposium, said Dr. Nasr, are at the core of LAU's mission to "foster a new globalized world, where everybody tends to build bridges," and this is where translation serves as one of the mechanisms of communication.
Drawing on a project she worked on in 2015 called Translating the Egyptian Revolution – which examined a turbulent time in Egypt during and following the 2011 uprising – Dr. Baker's opening lecture focused on the difficulties "of offering traditional research 'findings' in contexts where intense human relations and experiences are unfolding."
The symposium, she said, provided a "visionary and courageous" approach to translation. Despite its importance in Lebanon and the region, she added, "nobody in the Arab world has taken an initiative such as this one to give translators and interpreters in conflict zones visibility and a platform … In the Arab world, the focus remains traditional and universities have not developed translation research programs."
For Dr. Harding, the ARTIS@Beirut2019 event has put Lebanon and the Arab world on the map and included Arab scholars in the international translation studies community. "It is wonderful to see it happen in the Arab world and see the vision of the scholars here," she said. "It is now a part of that network of events that have included events in the UK and in Asia."
Through her workshop, Translation and Violent Conflict: A Case Study, Dr. Harding wanted to expose students to "the work that goes on behind the scenes, when you do research, because often they see the finished product and they don't actually see how people make decisions, and how research changes."
Such a workshop, she said, would help students think about their own research processes and identify the areas that are worth studying and that they are interested in.
In addition to lectures and workshops, a roundtable discussion, led by the scholars and a representative of UNRWA, Huda Samra, shed light on the challenges of translating and interpreting for refugees. On the final day of the symposium, graduate students from LAU and Lebanese universities gave a poster presentation.