"Blended Learning" Delivers Much-Needed Tools for Teachers
CLS and LAU empower educators with combined online and offline solutions for teaching children in emergency and underprivileged contexts.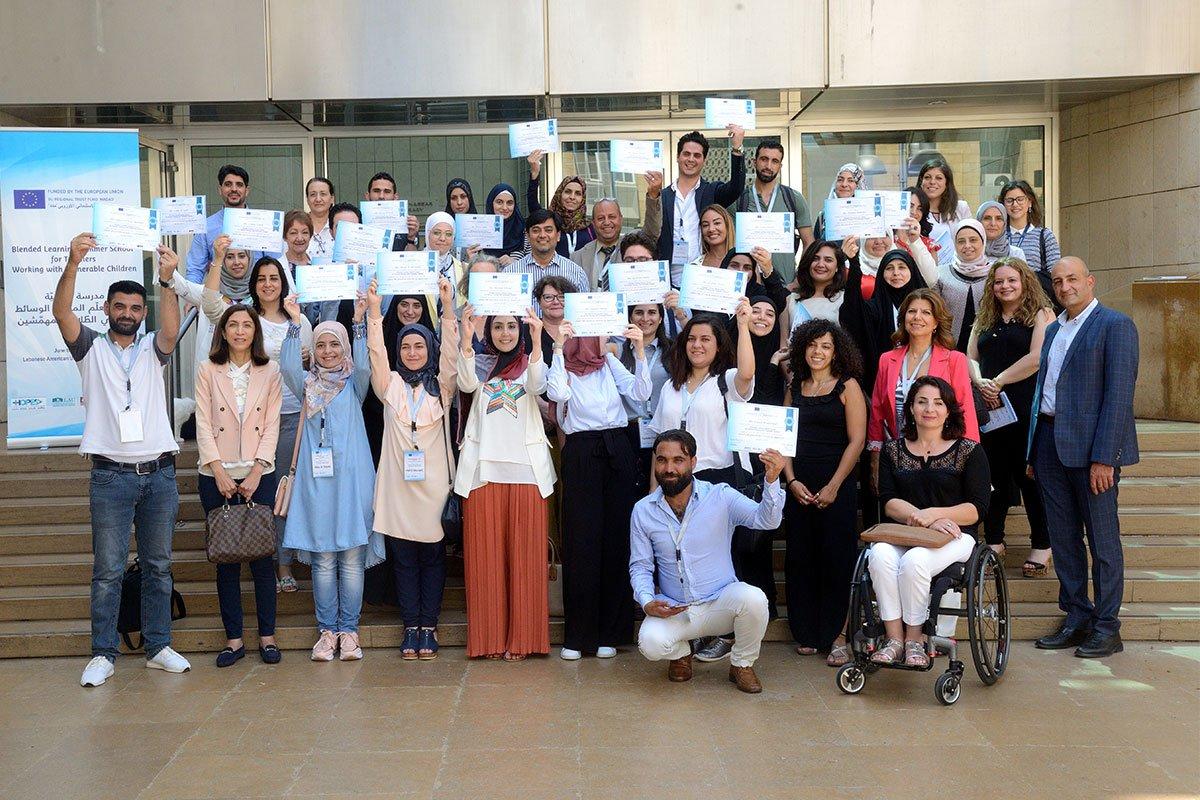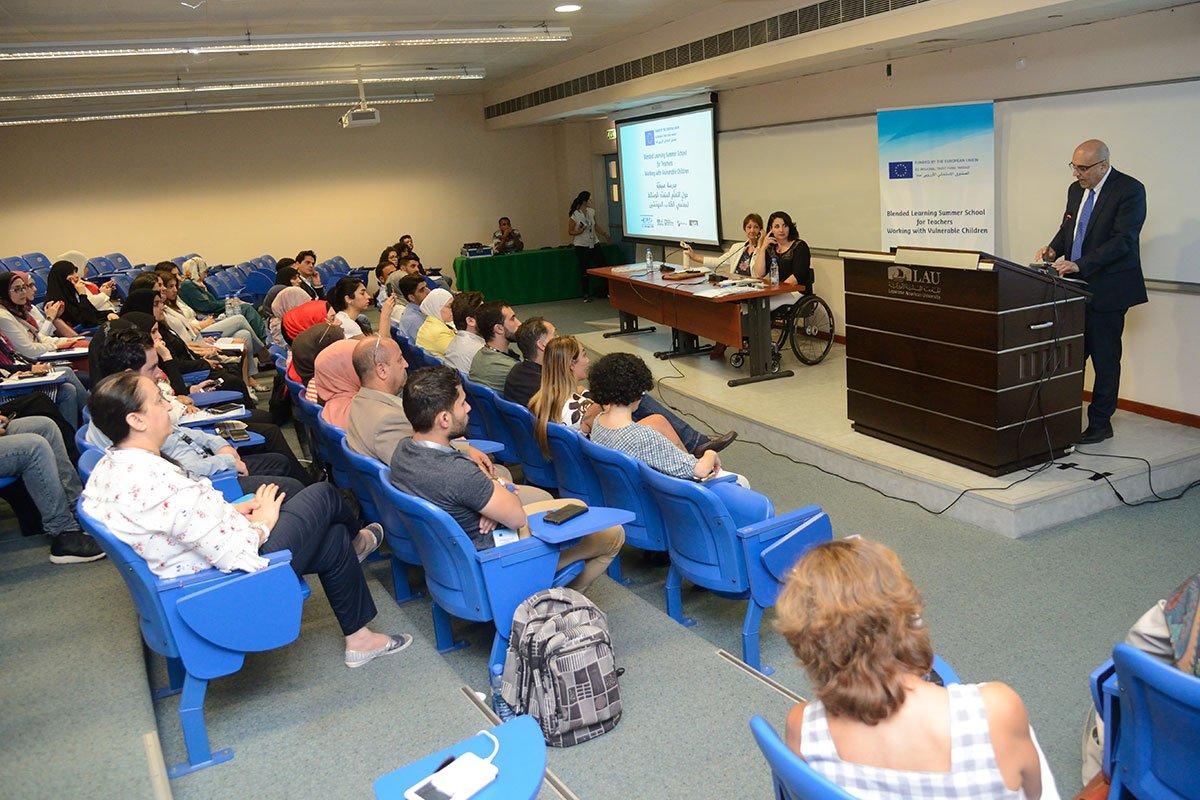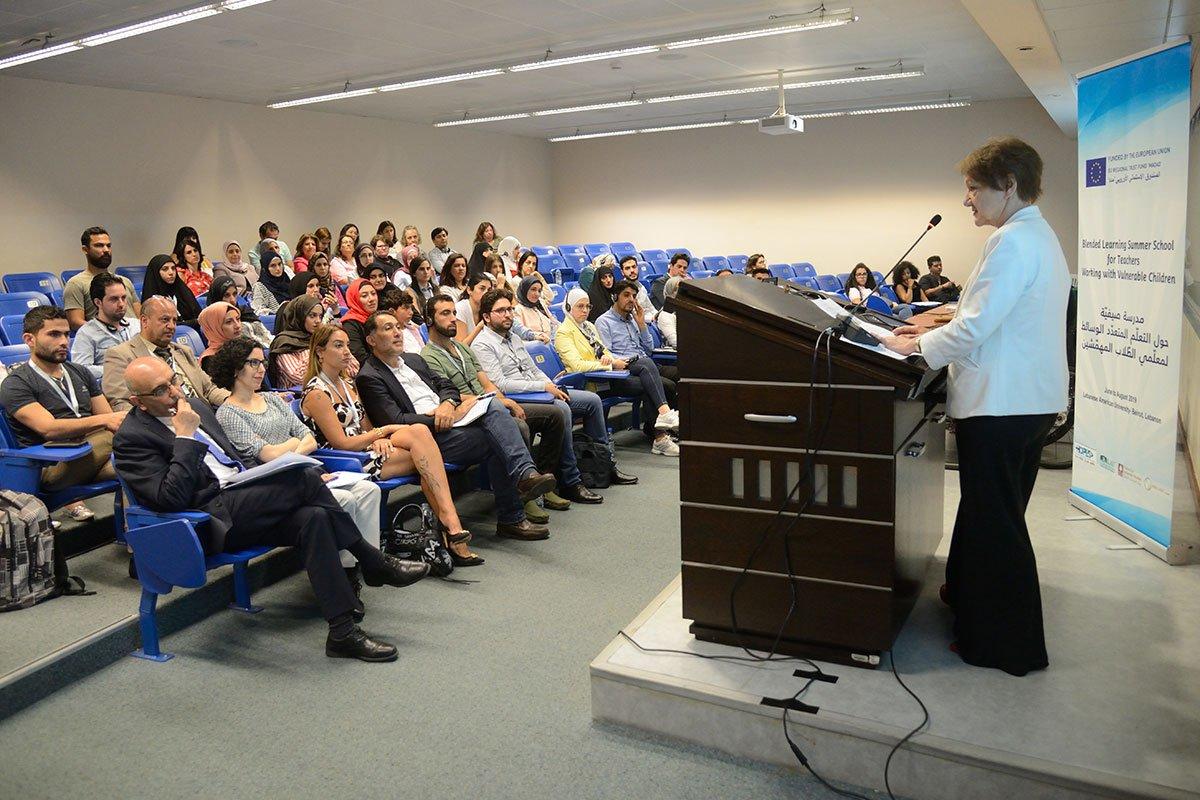 In Lebanon's current sociopolitical climate, teachers and students are facing severe challenges both in and outside the classroom, which is putting the traditional teaching approach to the test.
Lack of resources, electricity cuts, no internet or an expensive low-quality connection, and high students drop-out rates – particularly in public schools with second shifts to accommodate refugees – compounded with issues of bullying, trauma and violence in the classroom are all taking their toll on teachers and compromising student learning.
To address the problem, the Centre for Lebanese Studies (CLS) at LAU in partnership with the Department of Education and the Relief Centre at the University College London (UCL) launched the Blended Learning Summer School for Teachers Working with Vulnerable Children. The program was implemented as part of the Grant scheme of the HOPES (Higher and Further Education Opportunities and Perspectives for Syrians) project funded by the European Union's Regional Trust Fund in response to the Syrian Crisis, the 'Madad Fund.'
The idea took root a couple of years earlier "during a consultation workshop with a group of teachers and policymakers about the effectiveness of technology and Massive Open Online Courses (MOOCs) in professional application and development for teachers," explained CLS Director Maha Shuayb.
This paved the way for "genuinely collaborative efforts" – as Dr. Shuayb referred to them – that culminated in this teacher-training initiative. To develop the MOOC, researchers and educators from LAU, the Lebanese University (LU), the United Nations Relief and Works Agency (UNRWA), United Nations High Commission for Refugees (UNHCR), as well as representatives from public and private schools and civil society activists all converged to define and populate MOOC's content.
During the 16 week-long course, 30 teachers and education practitioners from the public sector – public school and second shift teachers – students from the Lebanese university, UNRWA, UNHCR, and Syrian NGOs such as Jusoor and Multi-Aid Programs (MAPs) worked with trainers from LAU, CLS, UCL and the Lebanese University.
The course was divided into three institutes. Participants were first introduced to interactive presentation software, creating their own videos about challenges they faced in the classroom. In the second institute, discussions revolved around controversial societal issues that arose in the classroom – such as gender-based violence and civil marriage – concluding with workshops in the third on linking the whole school approach to transformative learning.
The structure ran in parallel with the MOOC, as the course was "designed to ensure that both the face-to-face component and the MOOC were complementary and worked in a coherent manner to maximize learning," said Dr. Shuayb.
Driving home the need to adopt a combined digital and conventional approach to facilitate learning in marginalized communities, Chair of Learning with Digital Technology, Knowledge Lab at UCL Diana Laurillard noted that there were "millions of learners across the world who are working in challenging environments and are in need of transformative teachers."
While there were 30 teachers attending the course with CLS, "there were over 15,500 teachers on the MOOC platform who had been actively studying along the way," she added. Online learning, exceptionally, is both flexible and inclusive.
The blended learning summer school, remarked HOPES Country Manager Nayla Abi Nasr, was an innovative project that was made all the more significant by the fact that the teaching model was achieved "through collaboration, with the people for the people."
"This not only strengthens teachers but helps reach students and children, thereby taking education to another level, and if implemented nationally and regionally, can lead to effective change," she added.
LAU has long championed innovative learning, and has been propelling its own classrooms away from traditional teaching, in line with its strategic plan for pedagogical innovation and integrated delivery.
Through this program, said Provost George E. Nasr, "LAU's mission has reached far and wide, right to where it is needed the most, in marginalized communities."