Bridging Academia and the Food Industry
SAS signs a memorandum of understanding to develop research and innovation in the Lebanese food industry.
By Hanan Nasser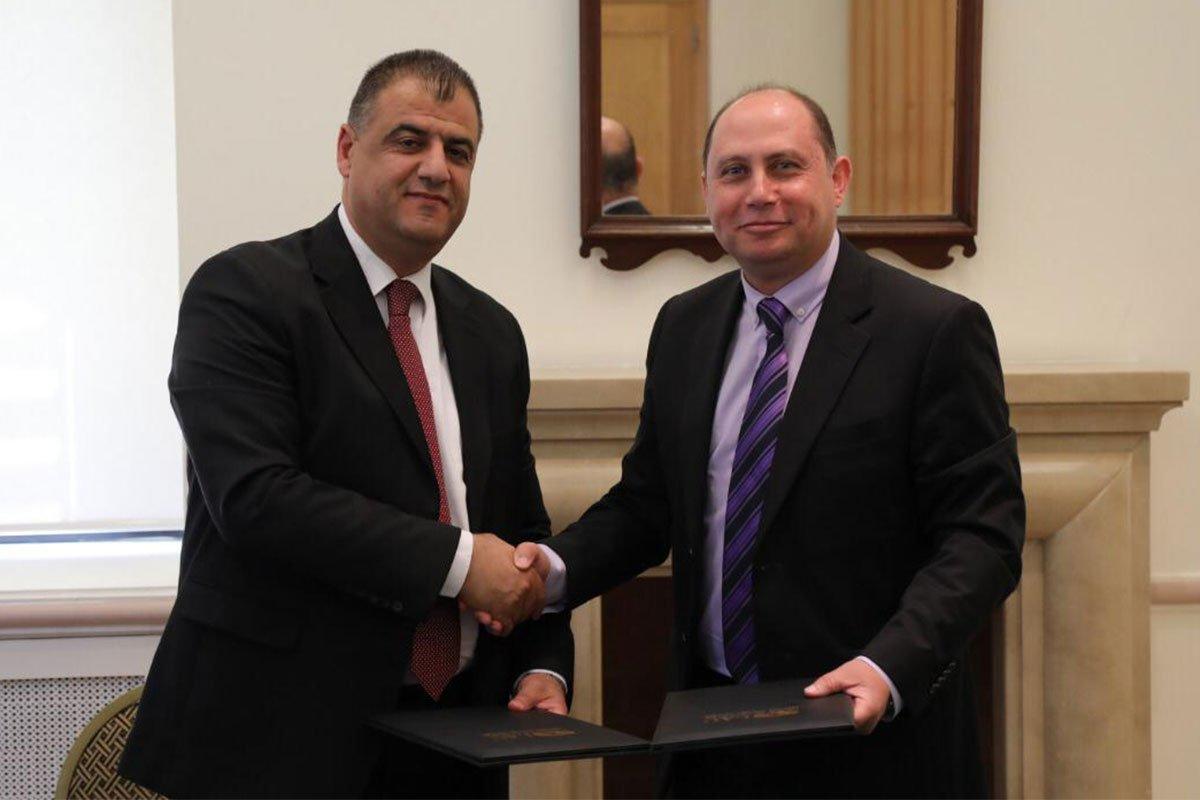 LAU's School of Arts and Sciences (SAS) has signed a Memorandum of Understanding (MOU) with the Industrial Research Institute (IRI) to expand research collaboration in a new food advisory unit. The MOU will be implemented by the Euro-Lebanese Center for Industrial Modernization (ELCIM).
The unit will help Small and Medium Enterprises (SMEs) within the food industry in Lebanon to engage in research and development, as well as train with LAU's Nutrition Program.
The collaboration will also create internships and potential employment opportunities for LAU nutrition students and graduates.
The ELCIM is a department of IRI that conducts research and development, gives guidance, and provides consultation and training to the industrial sector.
"This MOU capitalizes on our concerted effort that will serve the SMEs of the food industry in Lebanon," said SAS Interim Dean Costantine Daher. "The country is in dire need of academic expertise research which we are happy to provide," he added, referring to LAU's recently inaugurated Fouad El-Abd Food Innovation Lab and the availability of tools to conduct accurate toxicological and chemical research.
For his part, Administrative and Financial Director of the Industrial Research Institute Selim Kfoury – representing Director General of IRI Lebanon Bassam Frenn – said the MOU represents a legal framework for collaboration with LAU. The MOU's significance, he elaborated, was in the "pioneering power of complementation between the Industrial Research Institute and LAU, in the service of science, applied research, development, industrial sector and consumer protection."
Under the agreement, the signatories will offer the SMEs industrial clusters in Lebanon "a set of paid services, relating to Agro-Food industrial sector needs."
The services include training and skills improvement in the fields of laboratory techniques, calibration of laboratory equipment and compliance with good laboratory practices; promoting technical activities; general food analysis; and linking research to manufacturing enterprise.
ELCIM Director Naji Abi Zeid said the center was currently conducting and planning academic and professional lectures by sector. "Our work represents the bridge between academia and the industry as we speak both their languages," he added.
LAU Associate Chairperson of the Department of Natural Sciences Hussein Hassan pointed to the history of collaboration with ELCIM as part of the Nutrition Program's work with the Food Advisory Unit.
"This MOU only makes our ongoing partnership more official, and our fields of work naturally complement each other for the benefit of the community at large," said Dr. Hassan, who is also associate professor of Food Science and Technology.
Training Department Manager at ELCIM Ramzi Bhamdouni declared that the MOU will help develop training opportunities for food industries in partnership with the Nutrition Program at LAU.