Faculty Member and Photographer Bassam Lahoud Donates Proceeds from Art Exhibit to LAU
The Bassam Lahoud Designated Scholarship Grant for SArD students reflects the university's spirit of giving.
By Dana Abed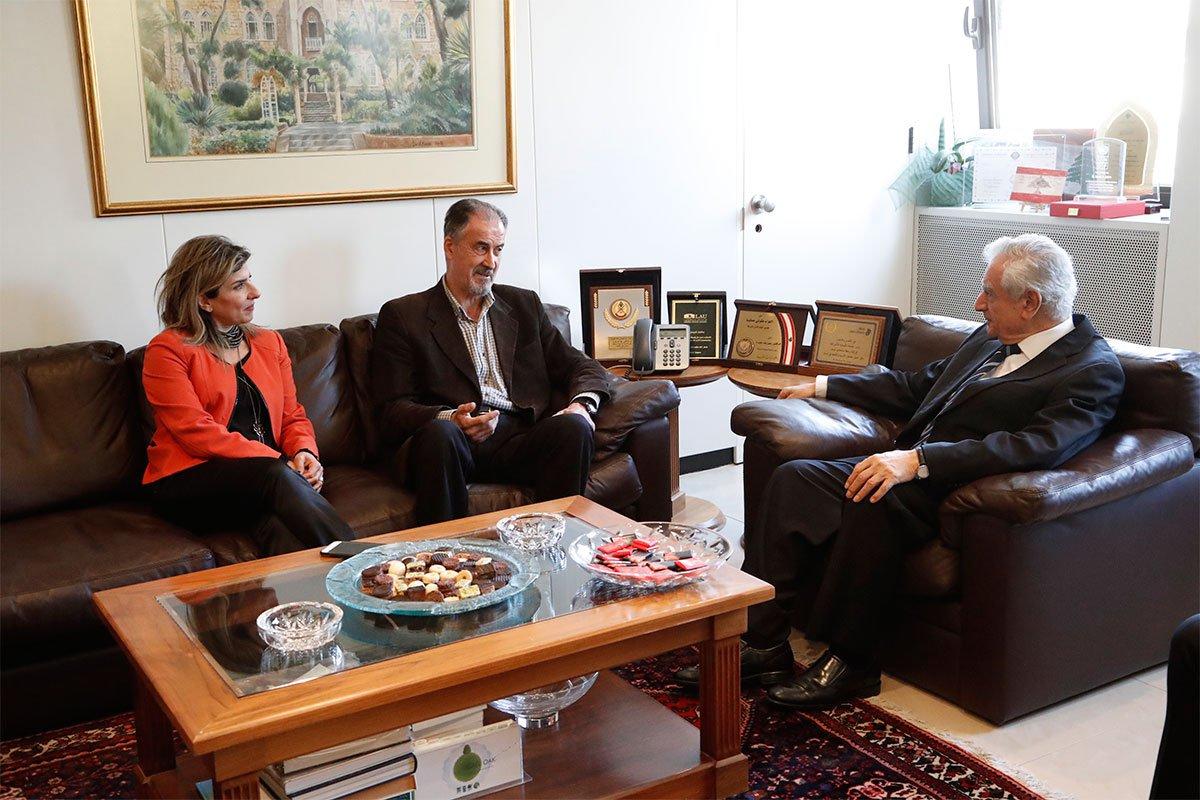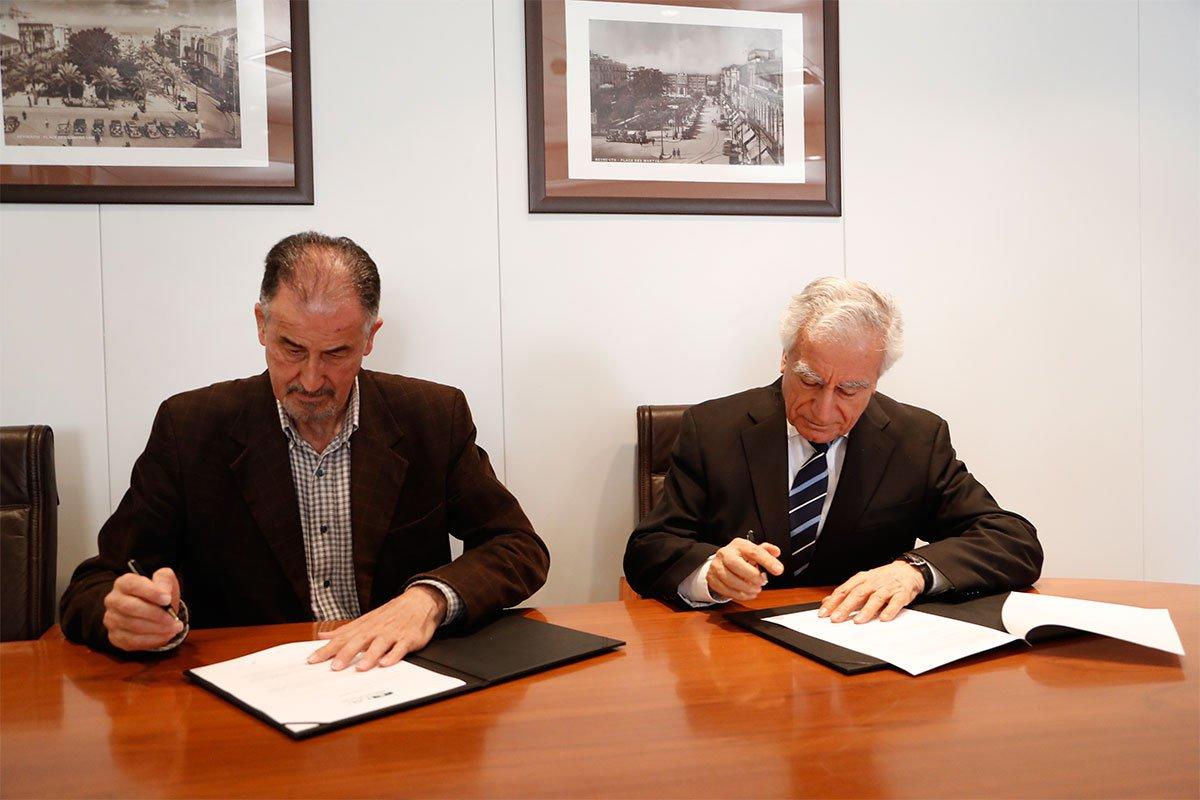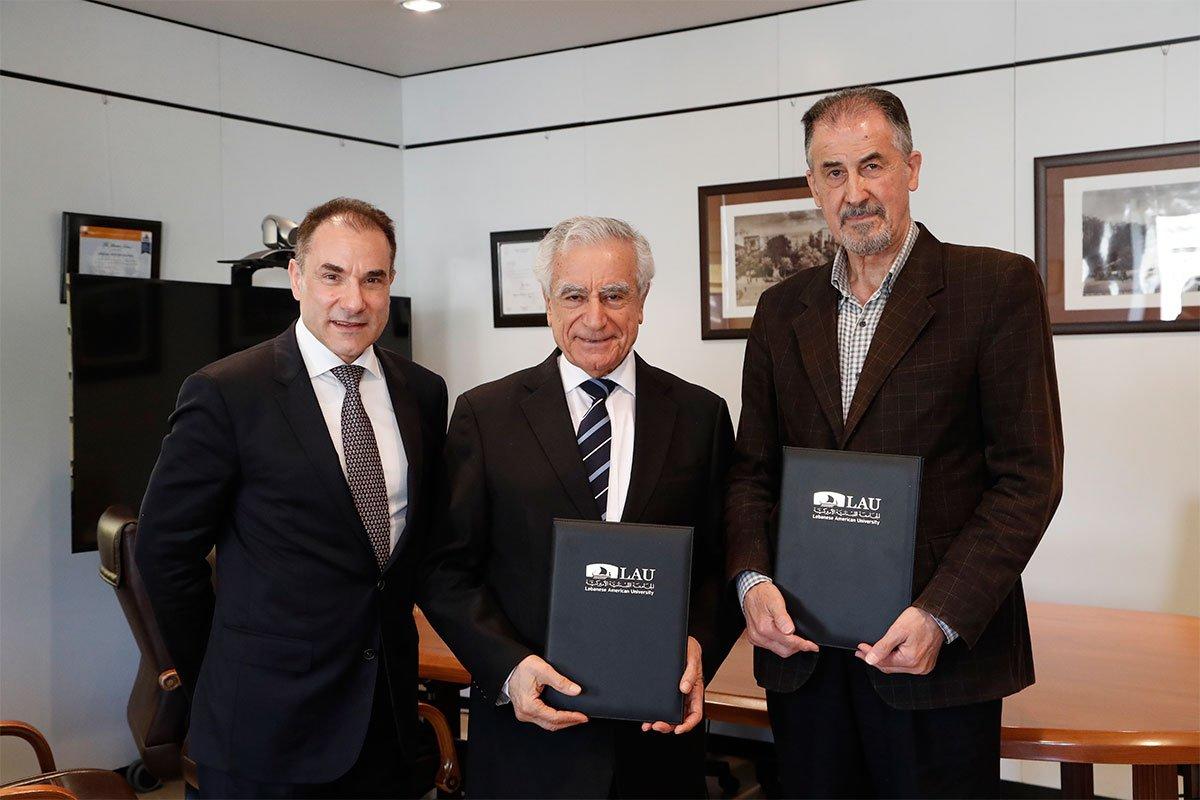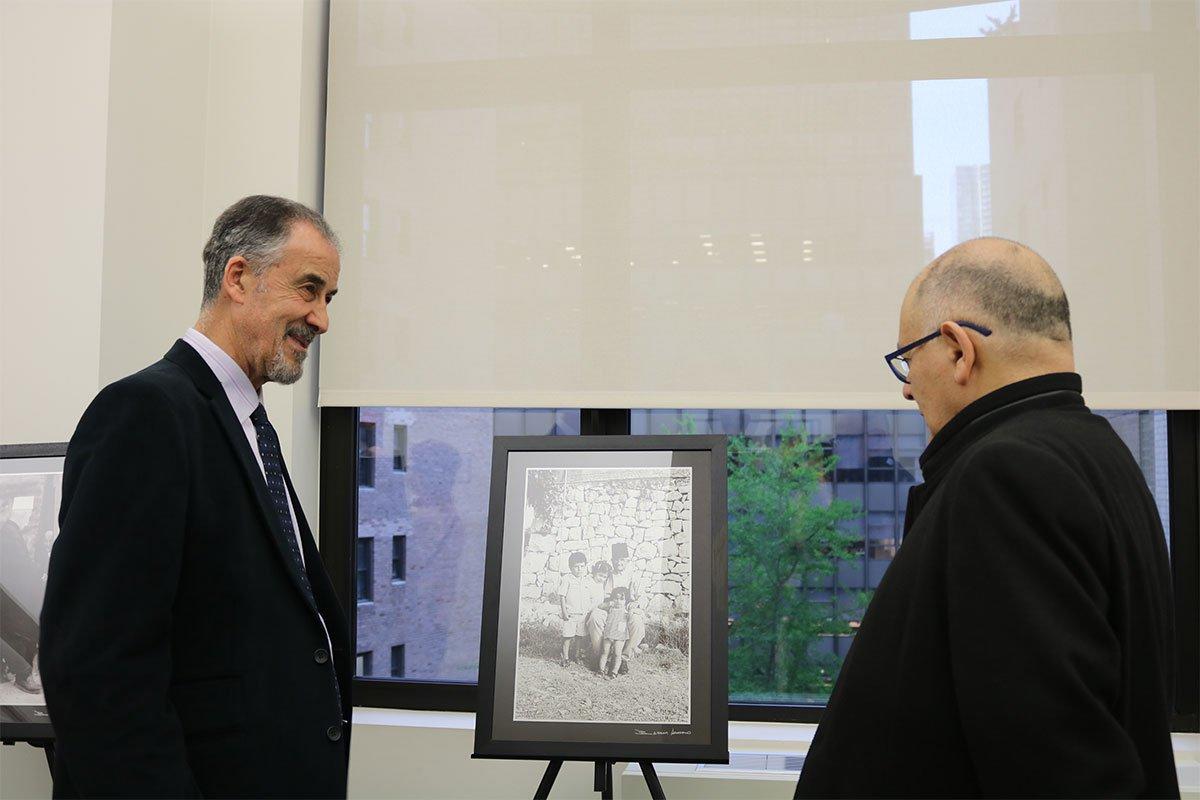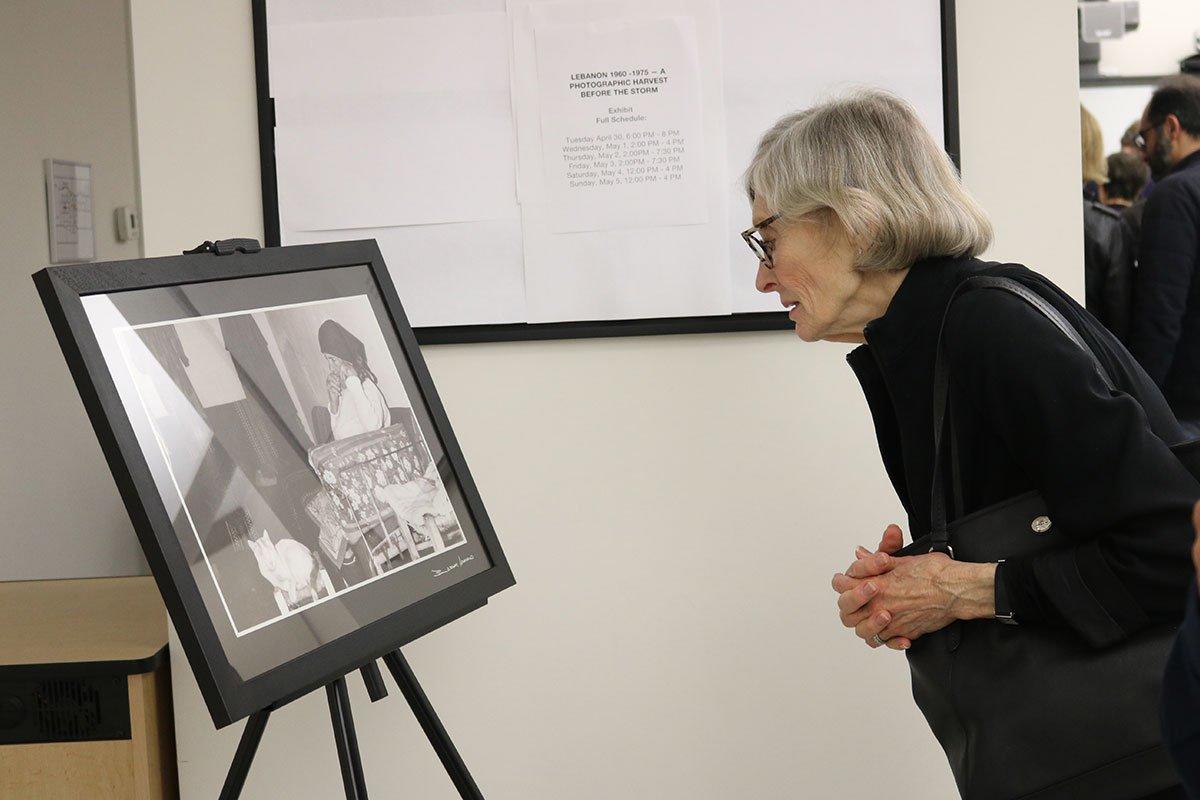 School of Architecture and Design (SArD) faculty member Bassam Lahoud has pledged to donate the proceeds from the recent exhibition of his works at LAU New York Headquarters, Lebanon 1960–1975: A Photographic Harvest Before the Storm, toward establishing the Bassam Lahoud Designated Scholarship Grant. The grant will benefit deserving yet financially challenged SArD students.
The signing ceremony took place in April at the Office of the President on Beirut Campus, in the presence of President Joseph G. Jabbra, Assistant Vice President for Development Nassib Nasr, and advancement leaders.
"The best gift is to help young men and women get an education, and this goes to the heart of our mission," Dr. Jabbra said, praising Lahoud's initiative.
A member of the Order of Engineers and Architects of Beirut, and of the Press Photographer Syndicate in Lebanon, Lahoud has been teaching at LAU for more than 30 years. He is the chairman of ESCWA arts council at the United Nations, founding member of Prestige magazine, and founder and president of the Lebanese House of Photography. He was awarded the Spanish Order of the Civil Merit, Grade Commander by King Juan Carlos of Spain, and the medal of achievement by the Ministry of Culture of the Republic of Bulgaria.
Lahoud has represented Lebanon in several international artistic and cultural events and has held more than 50 photography exhibits worldwide.
"I feel that I can help disadvantaged students at LAU, and this is only the beginning," he said at the signing ceremony. "I have come across smart and creative students who had financial difficulties, and I'm hoping that the selection I have made will serve them best."
Lahoud spent three months sifting through a collection of more than 150,000 black and white negatives to arrive at the selection that he believed would raise more funds for the scholarship grant.
The 32 photos at the New York exhibition capture a variety of 'moments' in an era commonly referred to as the 'golden period' of Lebanon – when the new republic was relatively young – which displayed signs of cosmopolitanism in its capital city, while preserving its traditions, and the beauty of its landscape and villages.
Lahoud, to whom giving is a philosophy of life, has been donating his artwork to various LAU departments in Byblos, Beirut, and New York since 2006, where they remain on display.
Contributions from faculty members are especially appreciated; their professionalism and dedication to LAU, coupled with their spirit of giving, are key pillars to advancing the university.
"This institution was established to serve and to provide opportunities for others," said Dr. Jabbra. "This is one of many occasions where people come forward to help others, and it is so beautiful to witness these kinds of gestures that do not really include anything that is self-serving."