Hospitality Students Take Home Top Prizes at Cuisine Competition
Eulalie Serhal and Lama Zock land an internship at Paris restaurant of famed chef Alain Ducasse.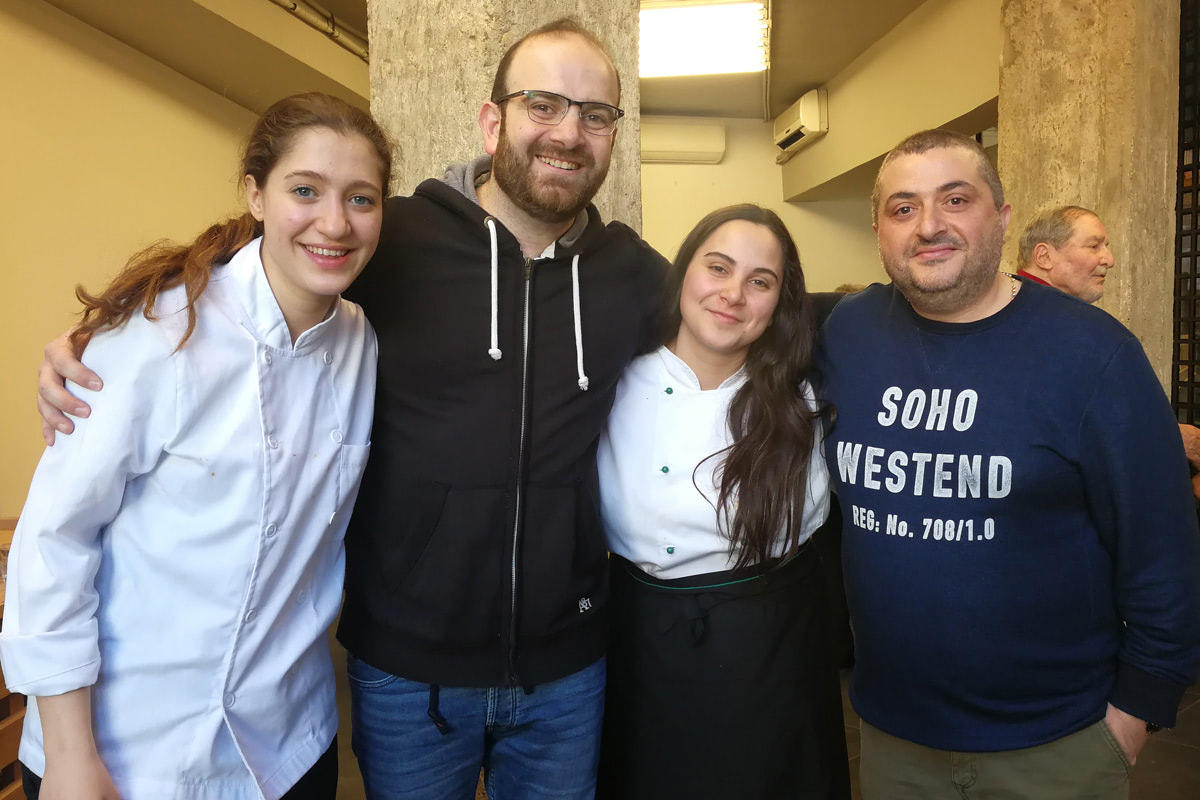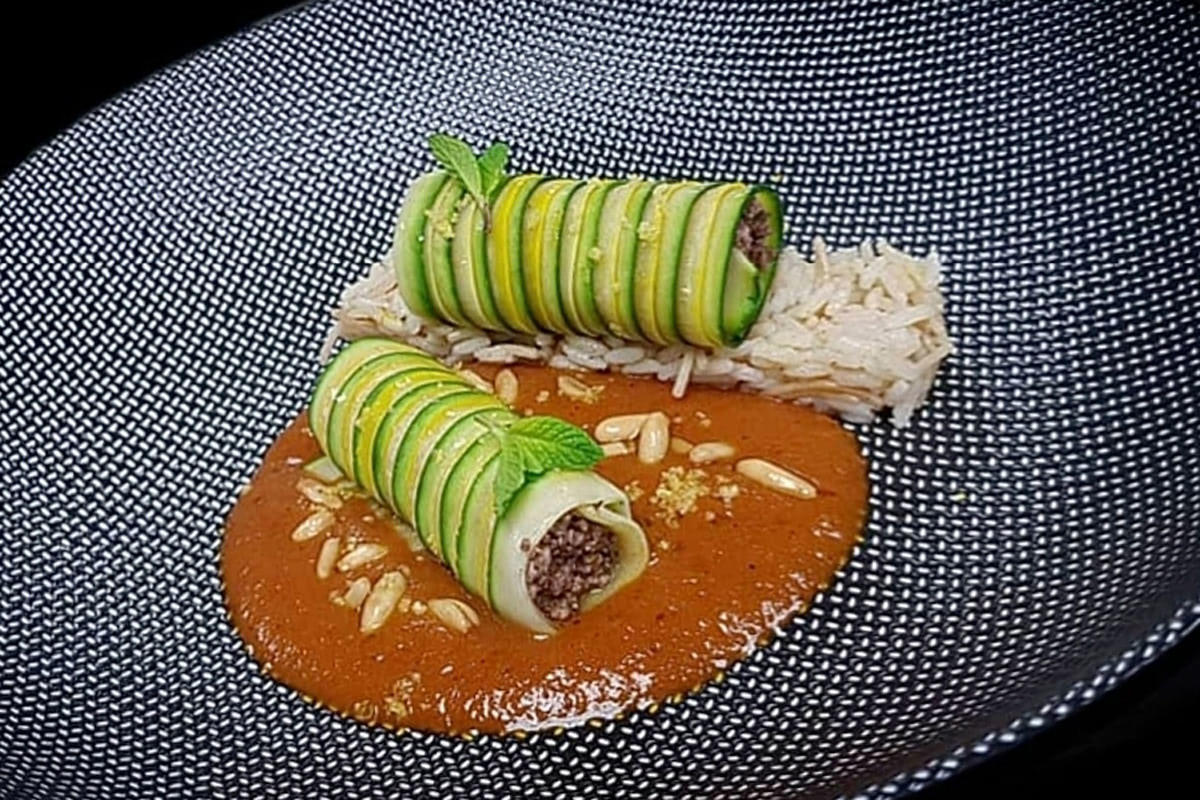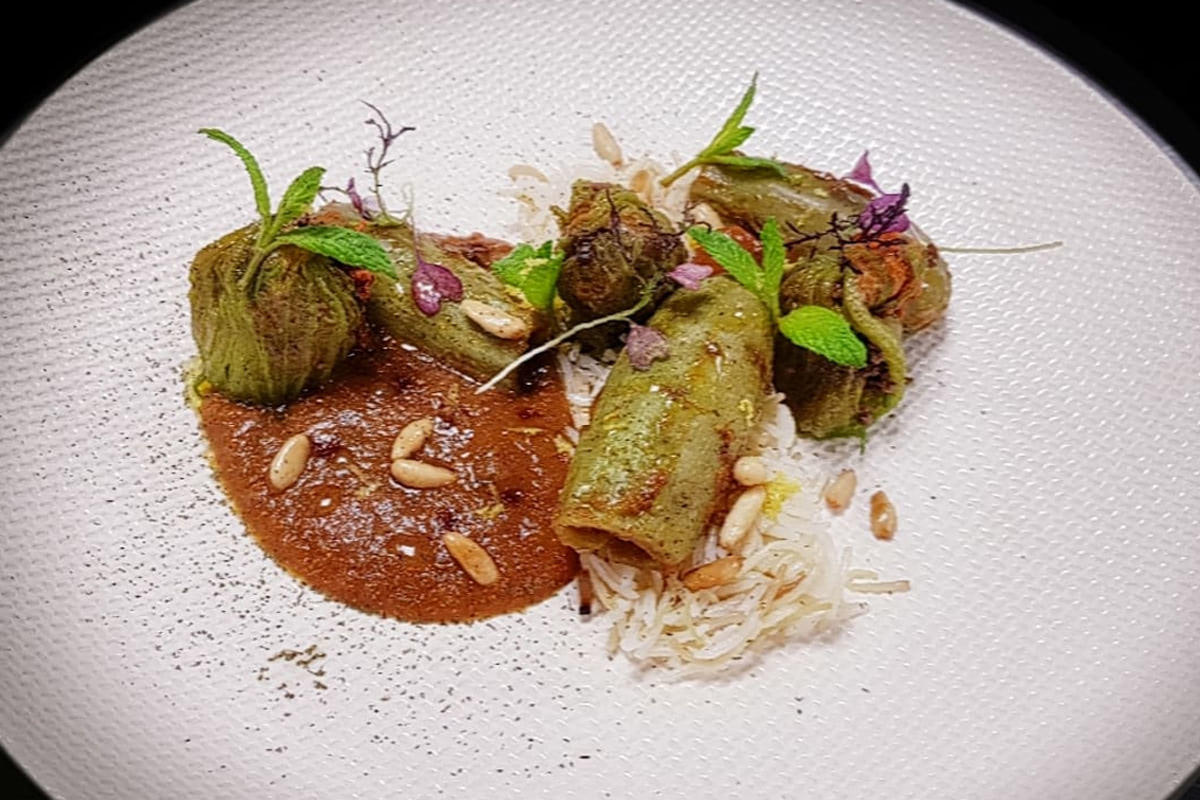 LAU hospitality management students Eulalie Serhal and Lama Zock chopped, mixed, whisked and decorated their way to the first- and second-place awards, respectively, at an annual cooking competition held by L'Académie Libanaise de la Gastronomie on March 9.
Ever since the competition launched in 2009, hospitality students at the Adnan Kassar School of Business (AKSOB) have continuously proved their culinary skills and devotion to their gastronomic heritage. This time, third- and fourth-year students Serhal and Zock demonstrated the extent of their training in their dish, koussa ablama, stuffed and fried zucchini.
Serhal and Zock competed against students from universities across Lebanon, including Notre Dame and the American University of Technology. They and the other contestants were evaluated by a jury of acclaimed chefs on execution, taste and display of their dishes.
Together with a cash award, the winners were offered an internship at the Paris restaurant of famed chef Alain Ducasse, the first chef to have three establishments simultaneously awarded Michelin Stars.
"Our winners not only successfully implemented all the techniques acquired from the curriculum but showed a remarkably positive attitude, which is crucial in such a competition," said Dr. Maya Farah, associate professor of marketing and chair of the Hospitality Management and Marketing department.
"They experienced what the American writer Erin Morgenstern describes as 'kitchen alchemy,' whereby our two winners combined the ingredients 'to form something more delectable than the sum of their parts,'" she added.
Reflecting on Serhal and Zock's wins, Chef Ibrahim Haddad and Senior Hospitality Lab Supervisor Georges Tamer, who trained with them for ten days prior to the event, stressed the importance of preparing for such high-stakes competitions, both in terms of skill and strategy.
"We had to prove to the judges that we owned the competition. The candidates' high gastronomic skills were revealed through their ability to cook the same dish in two different ways: one in a more traditional method and another more modern sophisticated one," Chef Haddad said.
"This contrasting strategy was definitely our trump card, as it also revealed the university's innovative approach to the culinary field," he stressed.
This is not the first time AKSOB hospitality management students have shone in the annual competition. For the past six years, LAUers have made the top three, including last year's winner Lina Abadi.
For Associate Professor and Associate Chair of Hospitality and Tourism Management Rania El Haddad, the contestants' experience in the competition is just as important as winning.
"Here at LAU, we give the students lots of chances to interact with the industry because we believe that this allows them to gain confidence in their know-how already acquired at the university," she said.
Both winners agree.
"It was a nerve-racking yet enjoyable experience," said Zock. "I learned how to multitask, organize my time effectively and present myself in the most professional way."
For Serhal, the effort of her professors and Chef Haddad was behind their success. "I cannot but shed the light on the huge effort employed by the LAU community, whether in terms of providing us with the necessary information and techniques or even boosting our morale."