How Fair is Lebanese Media's Portrayal of Women?
Panel discussion highlights how the mainstream media fails women in Lebanon.
By Hanan Nasser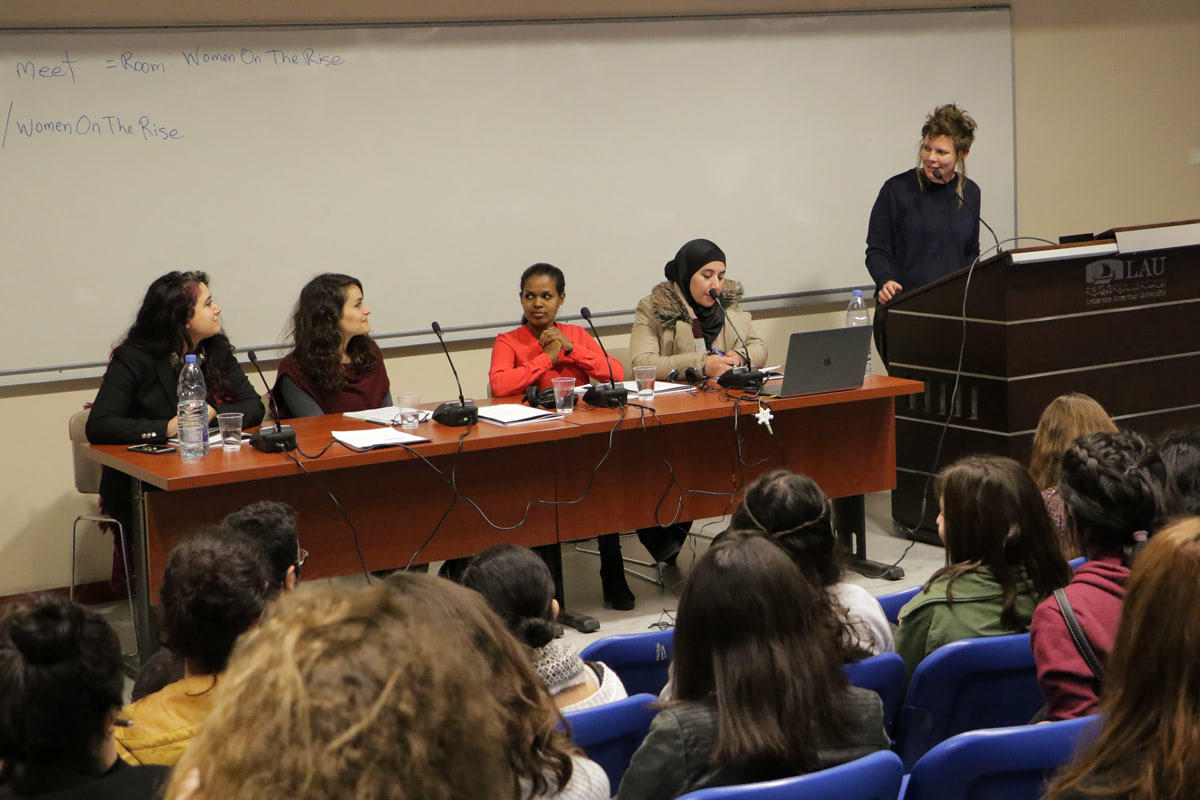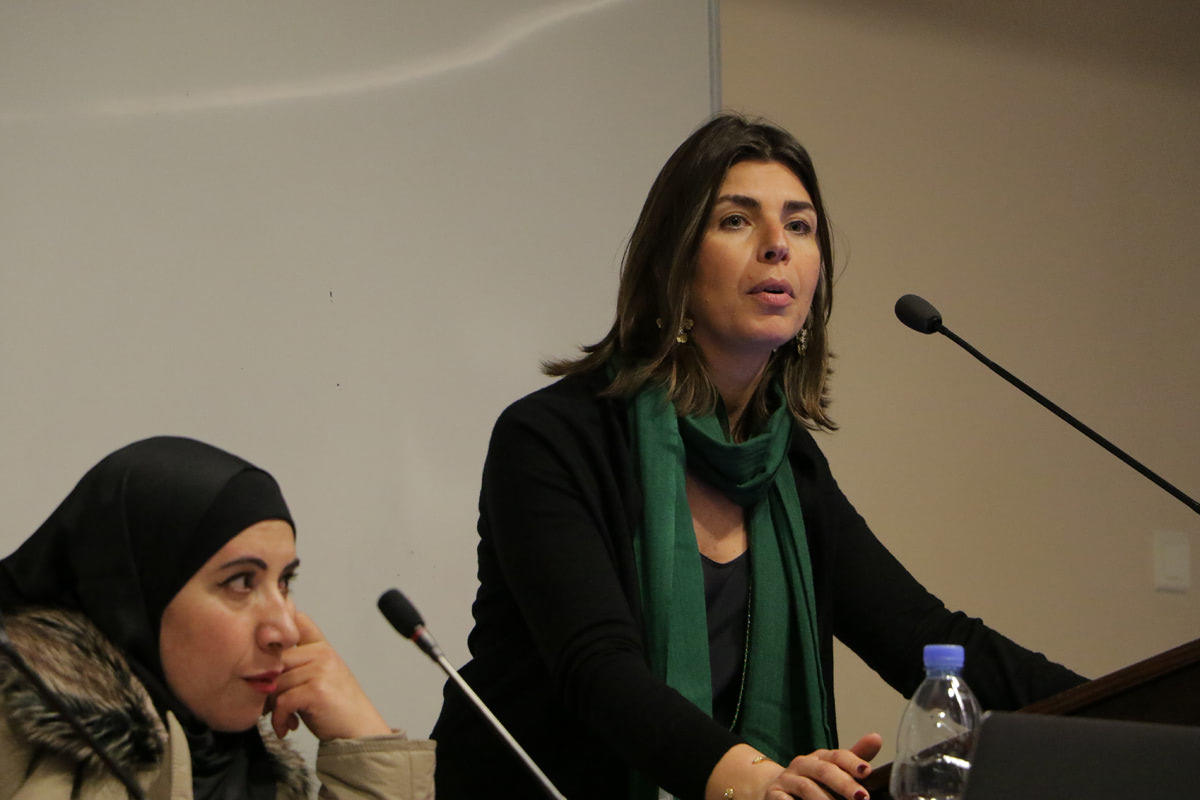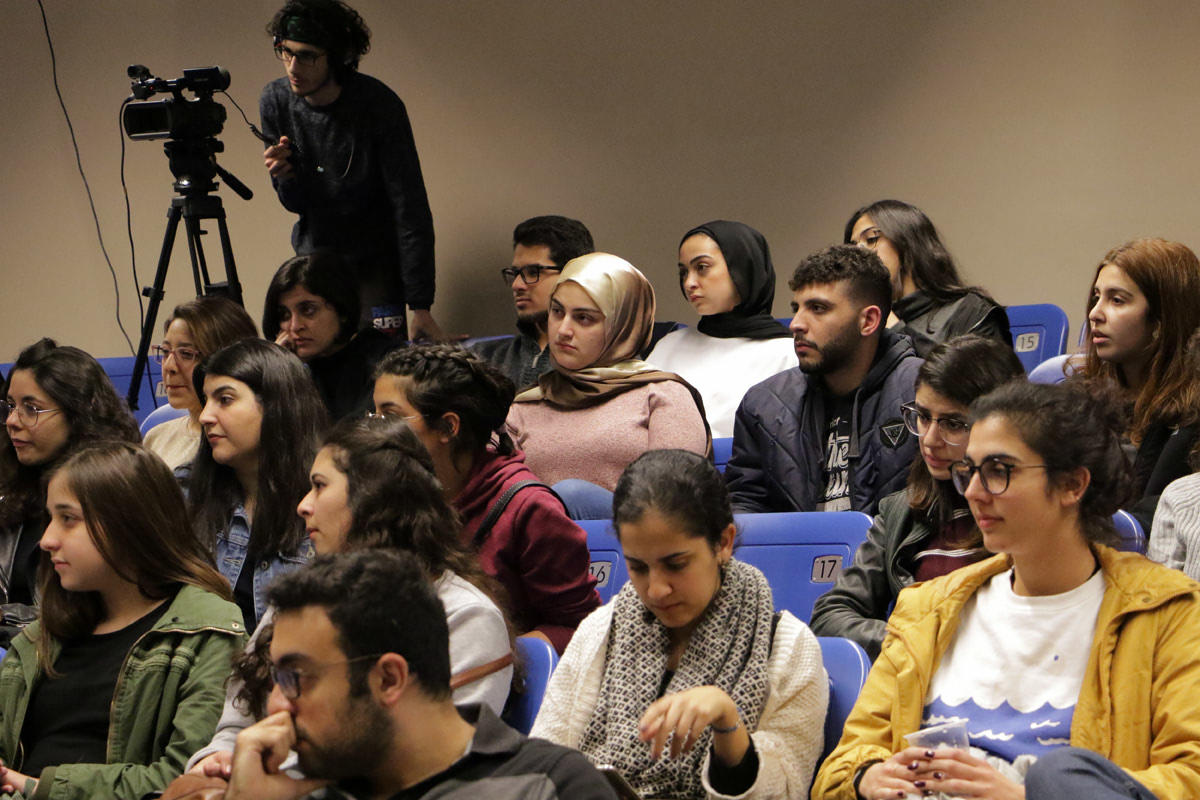 "We do not think that highlighting issues related to women's rights and gender is just reserved for one day of one month," said Myriam Sfeir, director of LAU's Arab Institute for Women (AiW). Sfeir was speaking at a panel event organized in collaboration with the Department of Communication Arts on March 7 called Women on the Rise, which focused on the representation of women and marginalized groups in the Lebanese media.
The panel, part of a series of events marking International Women's Month, featured activists Ghiwa Sayegh of Kohl Journal; Mekdes Yilyima of Enya Lenya, a grassroots organization supporting migrant domestic workers; Amena Issa, a member of the Agricultural Workers Union; and activist Jana Nakhal of the Lebanese Communist Party.
Assistant Professor of Communication and Multimedia Journalism Gretchen King, who co-organized the panel with Sfeir and Dr. Rania Masri, lecturer at LAU, described it as an opportunity "to talk about gender justice, to focus on race and class." They also announced a number of events planned as part of Festival Next, which kicks off at LAU on May 18.
Addressing an audience of LAU students and faculty, Dr. King said that while the media often focuses on the glass ceiling when addressing women's issues, "by centering race and class, we don't want to talk only about glass-ceiling feminism but also the struggle for gender justice."
Nakhal elaborated on that point, opening the panel with a talk about privilege – in terms of race, class, gender and level of education – and the marginalization of women in the mainstream Lebanese media.
The Lebanese news media, she noted, has "over the past years dealt with topics related to women of color, domestic workers, veiled women, queer women and non-Lebanese women in an often scandalous manner."
Meanwhile, some Lebanese talk shows "turn into a platform for preaching and further consolidating racist stereotypes," she said, or they turn real issues into fodder for comedy shows and websites.
Nakhal cited the example of a television report on Syrian refugees whose families experience financial hardships, which ended with the host "reprimanding the refugees and preaching to them about birth control."
"They search for a mistake committed by a person in order to discredit the suffering of a whole group," she said.
For her part, Yilyima criticized the Lebanese media for enabling Lebanon's kafala sponsorship system, which keeps foreign domestic workers bound to their employers with very few rights or avenues to leave a bad employment situation. The media, she said, "portrays us either as a funny story or a sad story. But it does not convey our real voice nor does it help us to regain our rights."
Issa then spoke about the harsh conditions that female agriculture workers suffer and called for legislation in Lebanon that ensures women ­– who make up 25 percent of the sector – fair wages, paid maternity leave and safety regulations.
Concluding the panel, Sayegh noted that the problem with media representation and bias stems from only a few large corporations controlling the flow of information, and called for supporting alternative platforms.
Dr. King agreed, telling the audience that every one of them has the chance to make a difference, as in this age of widespread social media, "we are all media makers."