How to Take a Local Brand International
A designer panel talks to up-and-comers about international success.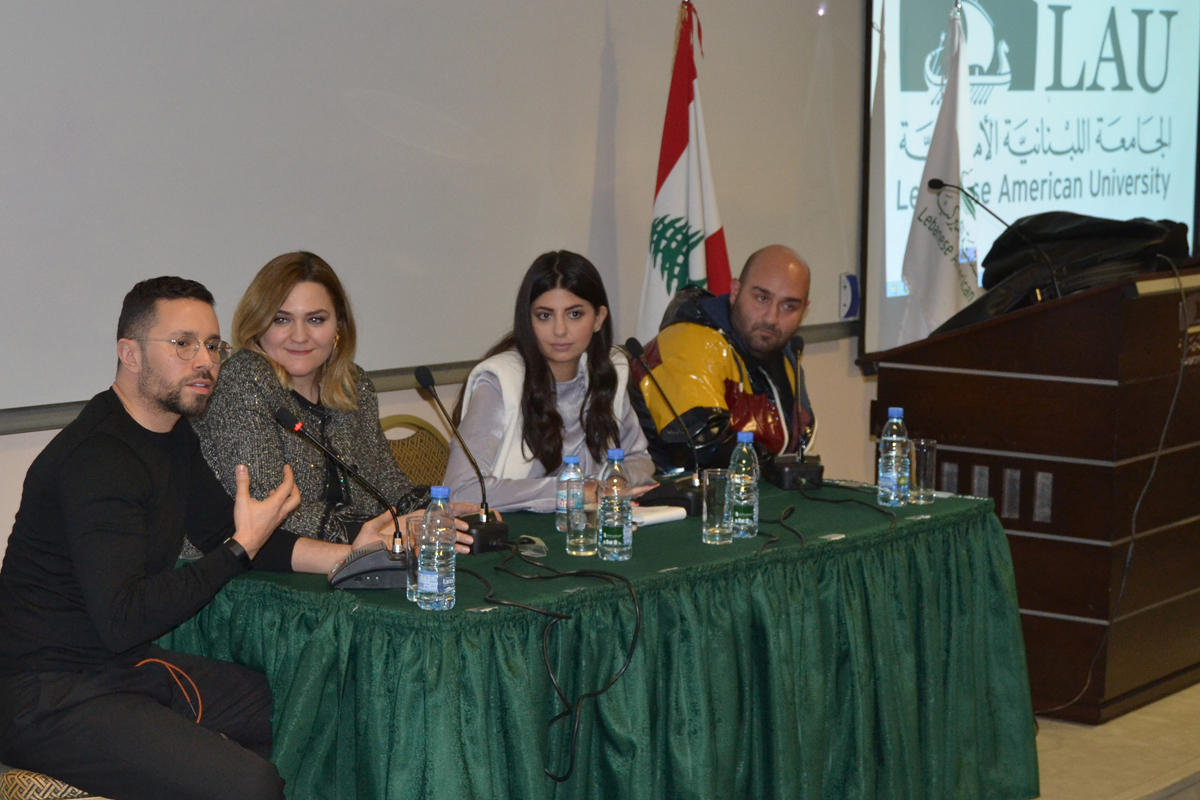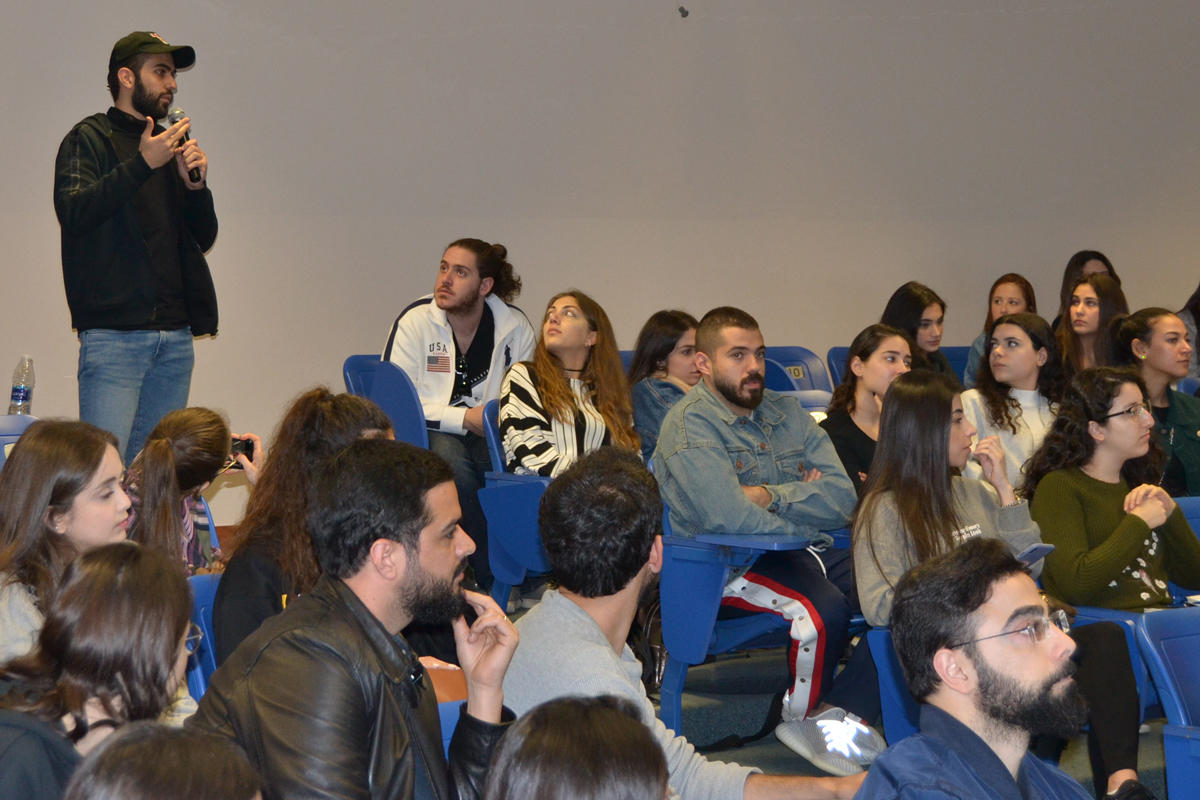 From dressing Hollywood icons on red carpets to displaying their chefs-d'oeuvre at international fashion weeks, Lebanese creators have definitely left their mark on the global fashion scene in recent decades.
This is particularly the case for several local fashion celebrities – such as the world-renowned Elie Saab, who is also the honorary chairman of LAU's Fashion Design Program, and jewelry designers and LAU alumnae Nada Ghazal and Virna Chakardemian – who were able to launch their careers from Lebanon to reach a global audience.
But how does an aspiring designer reach such heights, and how do up-and-comers make themselves stand out in a crowded field?
All these questions – and more – were addressed at a panel hosted by the Hospitality Management and Marketing Department on March 5. Moderated by Mira Abou Jaoude, a marketer and brand manager at Rami Kadi Haute Couture, the panel featured Kadi himself, fashion and wedding photographer Patrick Sawaya, as well as Emma Boutros, the owner of Poise Design.
Over the course of the event, the panelists reminded the audience that through perseverance, dedication and patience, all three were able to overcome the burdens they faced along the way.
"When you acknowledge a challenge, it's not a challenge anymore," said Kadi, adding that the key to overcoming any failure is to never get emotionally attached, but instead to move on to something more important in life.
For Boutros, who graduated from LAU with a BS in graphic design in 2009, rejection was never a setback to reaching her goals. "You don't have to do things like everyone else, but instead always try to accomplish it your way," she explained. "Take your time to figure out who you are and what you want in life as long as you enjoy the journey."
Sawaya agreed that hard work always pays off. "The biggest challenge was to be able to differentiate myself from others in the fashion field, but I made it. So when an opportunity comes along, know how to jump in and make use of it."
All three artists agreed that at some point they'd all had to walk away from a failed or unsatisfactory partnership and create their own business. They also stressed the importance of making their creations stand out, especially when it came to entering the international market.
Kadi said that mixing fashion and technology was his point of strength. "As a fashion designer, the first step was to prove that not all Lebanese designers work in the same way. Hence, I tried to think outside the box instead," he told the audience.
As for Boutros, collaborating with international brands was her strategy. "First, I had to make sure my creations were recognizable, but then after, I realized that in order for me to go worldwide, I had to collaborate with well-known international marks," she emphasized.
In the case of photographer Sawaya, working with bloggers and influencers while taking advantage of social media platforms was his entryway to success. "Initially, I started working with local influencers and then the list expanded," he said.
After the event, Dr. Mona Mrad, who is an assistant professor of marketing and the event's organizer, stressed the importance of showing LAU's next-generation designers they can break through any obstacles they face. "Panels like these are very important to make our students believe in themselves," she said.
The talk was an inspiration for the attendees who took the opportunity to find out more. "Bringing in young successful Lebanese people was very helpful," said business and marketing student Maryam Hteit. "This encourages us to go out there and make things happen."