Introducing The Arab Institute for Women
The historic LAU institute known to date as IWSAW will carry on its mission to empower women through academia and advocacy under a new name.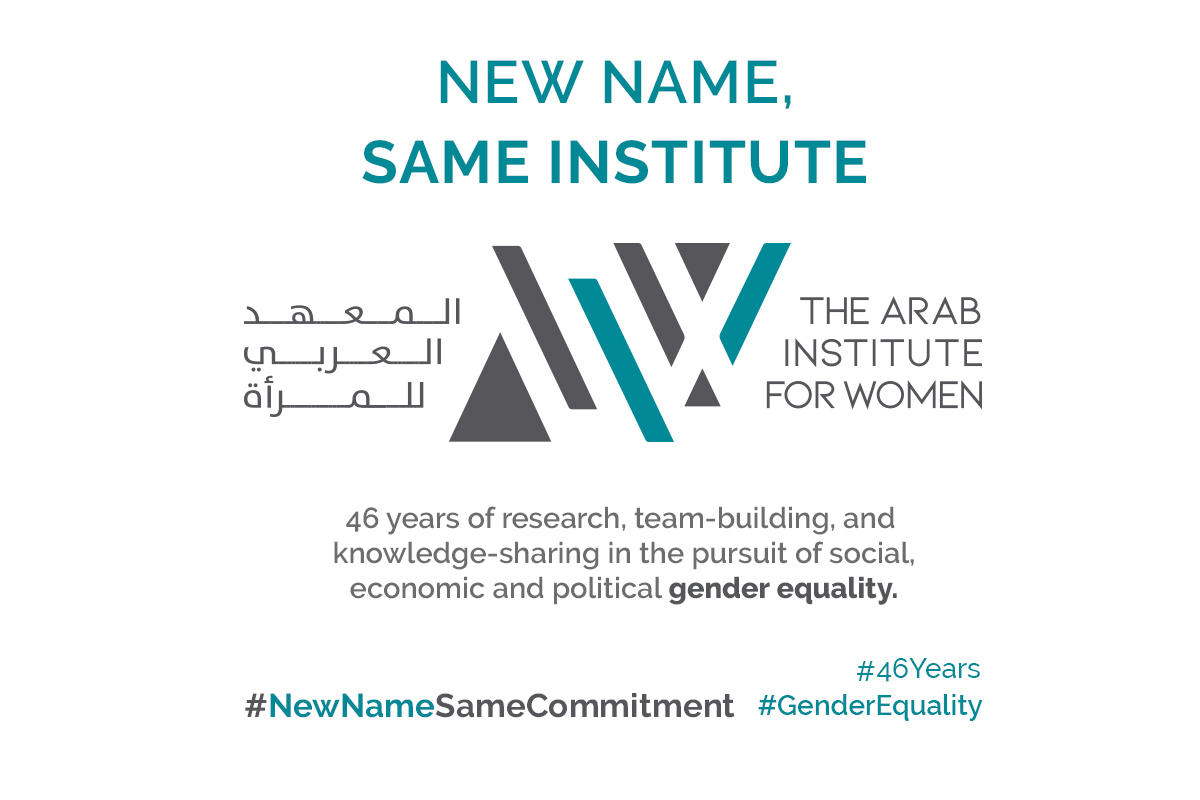 The Arab region's first institute for gender research and activism is changing its name after 46 years.
LAU's Arab Institute for Women has been engaged in pioneering work on gender issues under the name The Institute for Women's Studies in the Arab World since 1973. Currently helmed by Dr. Lina Abirafeh ­– recently named one of the world's 100 Most Influential People in Gender Policy – the institute has grown into an international hub for research, education and advocacy. It is a pioneer in, from, and for the region, and among the first established in the world.
Following a global online consultative process and numerous discussions with the institute's members, partners and allies, Dr. Abirafeh and her team decided to rename it The Arab Institute for Women (AiW).
"We decided to update the name to better reflect the institute's evolution and be more strongly aligned with our scope of work," said Dr. Abirafeh of the change. "Despite its name, the institute has always addressed more than 'women' and more than 'studies,'" she added, "as it operates at the intersection of academia and activism to examine the full range of gender issues through an intersectional and interdisciplinary lens."
Indeed, over the decades, the institute has acted as a pioneering hub focused on gender issues and women's rights in the Arab region. Founded with the intent of maintaining the legacy of LAU's history as the first institution dedicated to women's education in the Ottoman Empire, the institute has long sought to empower women and achieve gender equality through research, education, development programs, and local and international outreach. "The updated identity reflects our continued passion and commitment, along with the full spectrum of activities," Dr. Abirafeh said.
AiW acts as a bridge, a hub and a voice for women in the region. It will continue to link education, research and community programs to achieve progress, cultivate fact-based action for social and policy change, and advocate for women's empowerment and gender equality at the national, regional and global levels.
The institute will maintain publication of the groundbreaking English-language journal, Al-Raida (The Female Pioneer), a powerful tool for researchers, policy-makers, practitioners and students working on gender equality and advocacy since its first issue was published in 1976. AiW will also still host learning events in the region, including workshops, public lectures and book launches, and work with various stakeholders in the community to enhance social justice and gender equality.
Moreover, AiW will continue to support and offer, through the School of Arts & Sciences at LAU, academic programs in gender, including a Master in Interdisciplinary Gender Studies and a Minor in Gender Studies, as well as a certificate in Gender in Development and Humanitarian Assistance, through LAU Continuing Education.
"Over the decades, the institute has witnessed the many setbacks faced by advocates of gender equality and celebrated many achievements, remaining strong and resilient in its purpose to push forward positive change and development in the Arab region and beyond," said Dr. Abirafeh. "Under the new name, we will continue to pursue this mission and push for genuine equality for all."