LAU and Syracuse Celebrate a Decade of their Internship Program DSLIP
Ten-year-old collaborative internship program for civil engineering students still going strong.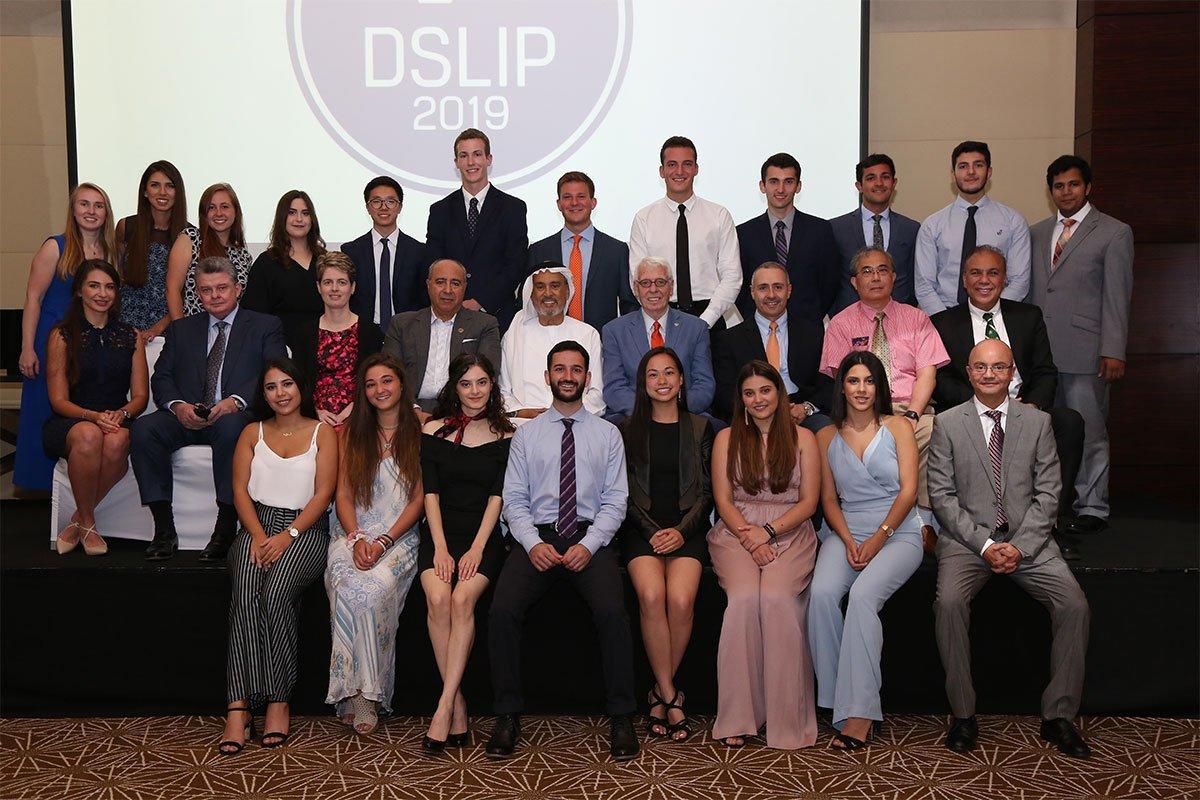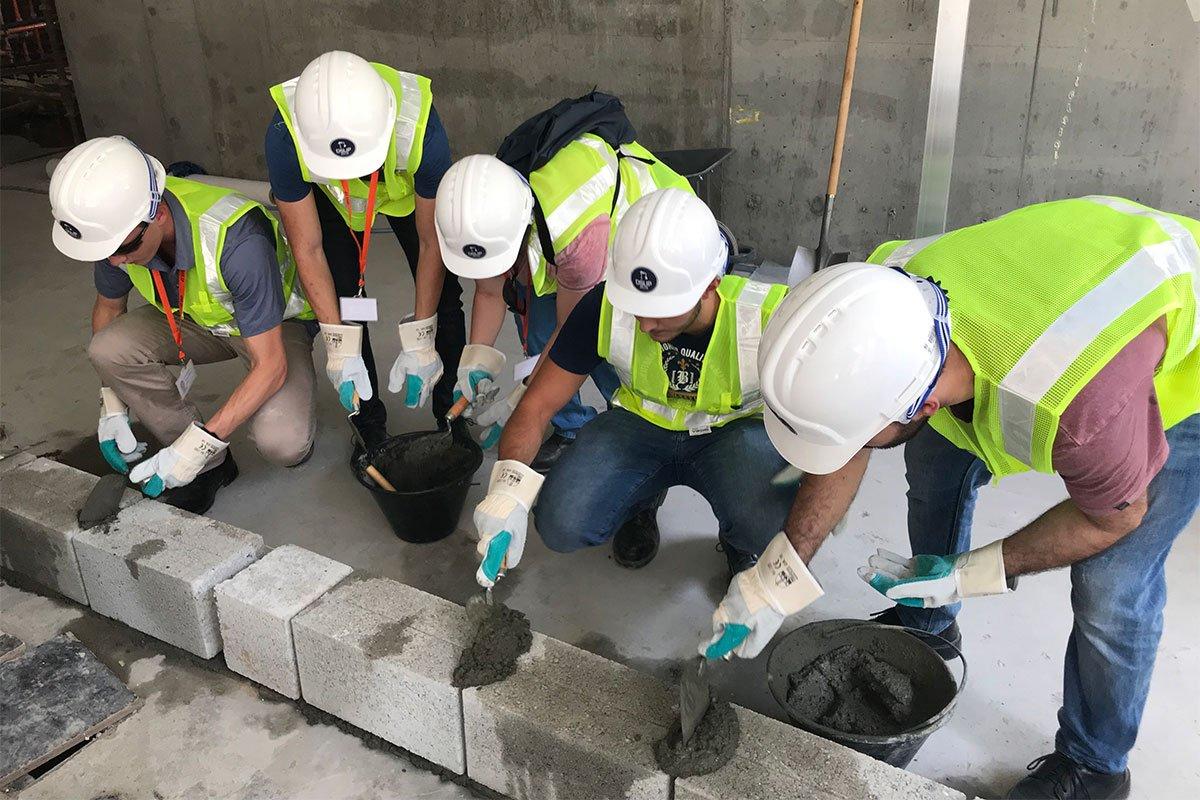 Every year for the past decade, eight top LAU civil engineering undergraduates have taken part along with their peers from Syracuse University (SU) in an internship program at Dubai Contracting Company (DCC), a valuable experiential learning program for a global engineering profession.
Dubbed DCC-SU-LAU (DSLIP), the month-long intensive program, held at DCC's head office and other sites, offers a blend of practical experience and theoretical understanding of the firm's field of activity – all in a multicultural environment and under the close supervision of the company's CEO Abdallah Yabroudi.
During the course of the internship, 16 students gain insight into construction practices, techniques and technologies through visits to the sites of no less than 12 residential and commercial projects and up to six third-party visits to consultants and subcontractors. From excavation, waterproofing, snag lists to handing over, the future engineers get to learn about all phases of contracting and construction.
They also benefit from lectures on several related subject areas given by highly experienced teams of national and international project managers, engineers and specialists in their respective fields.
"It's a life-changing experience that challenged us to do our very best," said civil engineering student Josiane Jello who will be graduating in Fall 2019.
In addition to fieldwork and lectures, the students also conduct case studies, participate in discussions and prepare reports and presentations, altogether forming essential requirements for every student to succeed and earn the credit hours of the mandatory internship requirement of their civil engineering degrees. Nevertheless, and in spite of the tight schedule, the students were able "to accomplish a lot in a short period of time," said Jello.
Besides being a demanding internship that provides professional work experience and technical knowledge related to their field of study, DSLIP also offers the students a rich cultural experience.
"We got to experience a new way of managing the work scope while engaging with people from different work environments," she added.
On completion of the internship, the students will have benefited from both academic lessons and practical experience related to the Gulf's international construction industry and gained a wider perspective and broader understanding of the field and its achievements. This would not have been possible without the exceptional dedication the Dubai-based entrepreneur Yabroudi has shown to LAU throughout those years.
Yabroudi, who also happens to be a donor to LAU's School of Engineering, helped students access a range of incentives that prioritize hands-on training and innovative thinking through the Abdallah Yabroudi Civil Engineering Grant.
Envisaging the advantages of providing professional training to senior civil engineering students in the region, the entrepreneur has been broadening students' horizons through awards, scholarships and internships while developing a relationship with them.
"In other internships, students are just thrown on sites and made to work with the project manager who does not necessarily have time for them," Yabroudi once explained. "But over here it's very unique, we have an open book for the interns ­– we show them all our programming and planning."
Ultimately, Yabroudi aims to empower coming generations of practitioners at LAU to be well adapted to modern demands.
"We are very happy to see this program, which was conceived ten years ago by Mr. Yabroudi, continue to thrive and grow in reputation," said Dr. Caesar Abi Shdid, chair of the LAU Civil Engineering Department. "LAU and I, personally, are very proud of our collaboration with DCC and SU through the DSLIP and will work hard to ensure its longevity and continued success."