LAU Increases Aid as Financial Crisis Deepens
LAU President Joseph G. Jabbra reveals a plan to alleviate the students' financial burden.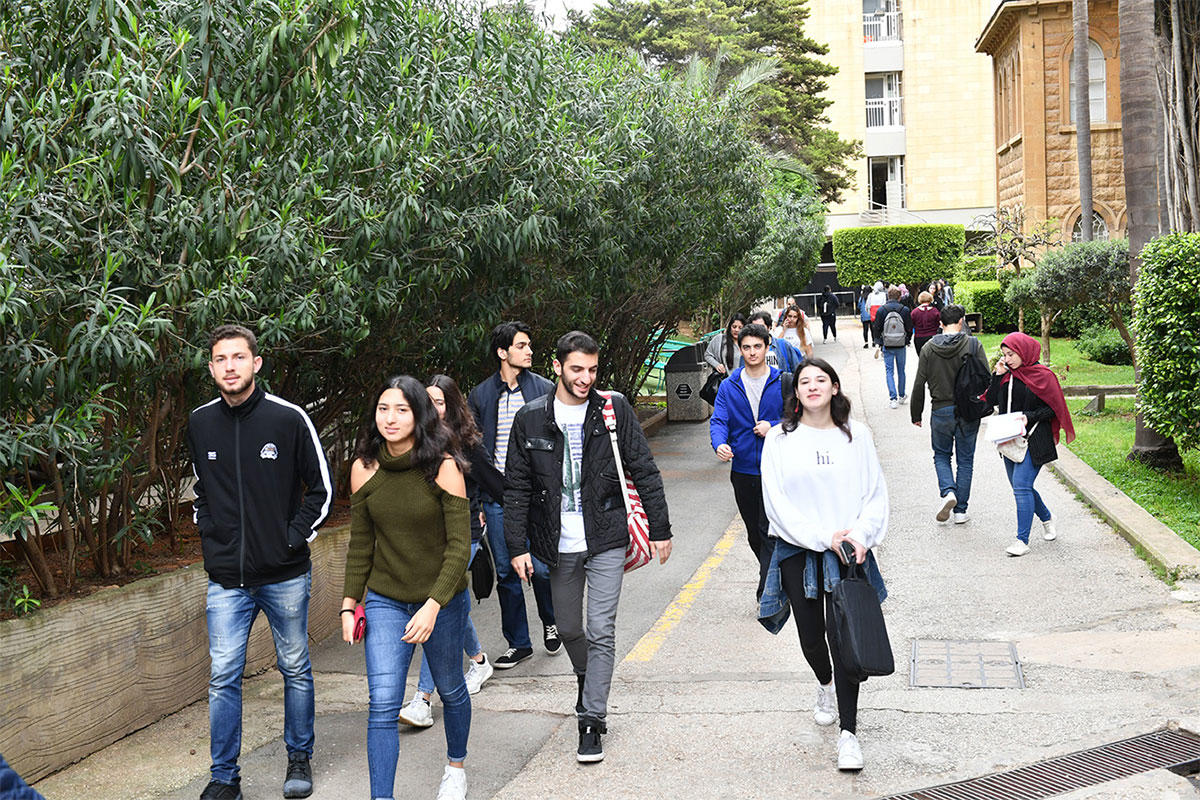 LAU's administration is taking on Lebanon's economic crisis through a series of measures to relieve thousands of students and parents who are struggling to meet tuition payments, LAU President Joseph G. Jabbra announced last week.
The crisis threatens to prevent an unprecedented number of students from completing their studies. LAU has therefore put into effect a plan to boost the university's funding for financial aid.
First off, the financial aid target has been raised to $50 million for the 2019-2020 academic year, which will assist more than 60 percent of students. An Emergency Financial Aid Fund has been launched toward that goal.
At a time when exchange rates are increasing and purchasing power decreasing, the university will also keep accepting tuition payments in Lebanese Pounds at the official exchange rate. Several new installment windows for tuition payments are now open, and the Business Office has been assisting students with managing their tuition fees.
An austerity plan adopted by the university about a year ago has already allowed it to redirect significant cost savings to financial aid. Additional measures continue to be introduced, such as a hiring freeze for non-essential services, reduced campus operations costs, and many more belt-tightening measures.
In addition, LAU is reintroducing loans with no interest until graduation (to be covered by the university's own capital) to circumvent the suspension of credit facilities in the country.
LAU Medical Center-Rizk Hospital, for its part, is allocating a portion of physicians' proceeds to assist communities in need, especially in very vulnerable locations.
Dr. Jabbra called on alumni and friends the world over to invest in the students and in the future of Lebanon by donating to the Emergency Financial Aid Fund. "Your participation is absolutely crucial to financially vulnerable students," he said, "so that they don't lose their chance to obtain quality education at this pivotal time in their lives."
Contributions to the fund are being immediately allocated and disbursed.
Students interested in applying for aid or increasing their allotment are welcome to contact or visit the LAU Financial Aid & Scholarships Office. Those who wish to contribute to the fund can do so online at the Emergency Financial Aid Fund or by contacting the Development Office in Lebanon or New York.