LAU Recognized for Academic Excellence and Employability Score
The university ranked second in Lebanon by the 2020 Times Higher Education University Rankings and QS Graduate Employability Rankings.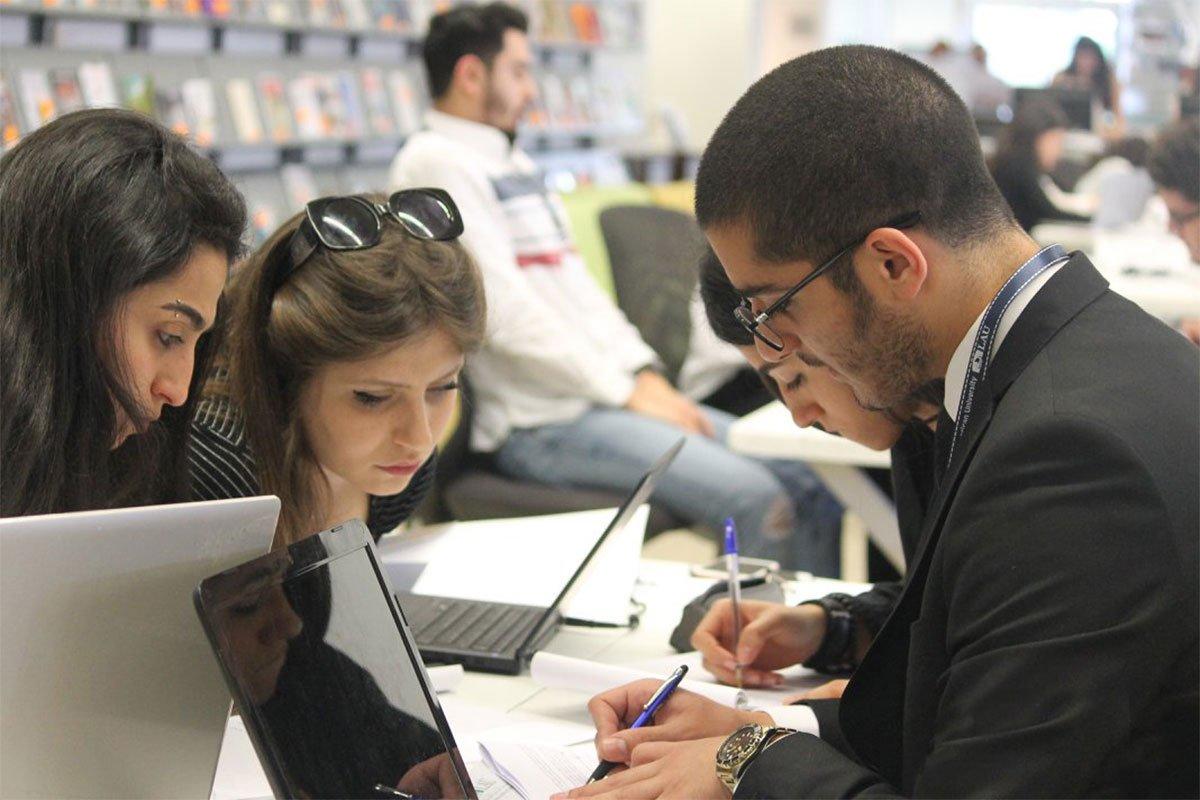 Two definitive authorities on top universities worldwide have ranked LAU second in Lebanon, attesting to the university's premier education, and its high graduate employability ratings.
In the Times Higher Education (THE) World University Rankings 2020, LAU was one of only three universities in Lebanon to be ranked. The main drivers for LAU's THE ranking remained the quality of teaching, the volume and reputation of research, and the international outlook, which considers the proportion of international students and staff, and international collaboration.
Commenting on LAU's academic quality and research standards, Dr. Diane Nauffal, assistant to the president for Institutional Research & Assessment said that "LAU's perceived prestige in teaching and its international outlook remain the highest in the country while its reputation for research excellence is continuously improving."
The QS Graduate Employability Rankings 2020 also placed LAU second in Lebanon based on its employability scores even in the middle of a highly competitive job market both in Lebanon and in the MENA region. The proportion of LAU graduates employed or in post-graduate studies within 12 months of graduation stood at 87 percent.
The QS employability rankings' benchmark is how well an institution prepares students for the working environment, by connecting them with industry and ensuring that they possess the soft skills required by employees.
Hence, LAU's performance was not only measured by its strong employability score, but by its partnerships with employers, the reputation of its graduates' employers, alumni outcomes and the connections the university establishes between employers and its students through career-launching internships and employer presence on campus.
"At Career Development Services, we are relentlessly working to overcome the challenges that the local, regional, and global job market is currently facing due to the economic and political upheavals," said Vice President for Student Development and Enrollment Management Elise Salem. "One of the initiatives that we have launched is a partnership with two international career platforms in order to connect our students and graduates with international employers around the world and help them expand their opportunities beyond our regional borders."
Moreover, the Career Development Services has been aiming to enhance the professional development of students and graduates and give them a competitive edge, through a series of workshops and presentations on career success strategies and soft skills.
Academically, LAU's response to the fast-approaching Fourth Industrial Revolution and the particularly difficult socioeconomic situation in Lebanon has indeed been fast and vigorous. Pillar two of its Third Strategic Plan sets the goals for instituting 'active learning' through pedagogical innovation and integrated delivery. The aim is to foster in the students skills that are currently in demand, such as emotional intelligence, problem-solving, creativity and digital literacy.
"We are aligning our programs and curricula to meet the needs of the job market and the Fourth Industrial Revolution that's upon us," said LAU President Joseph G. Jabbra. "By implementing interdisciplinary and innovative learning, schools are working hard toward facilitating students' transition to the workplace. In view of the greater economic challenges the country is facing, we are forging new ties with industry and establishing new internship programs that help connect students with employers and increase their prospects well before graduation."