LAU Remembers
Math professor and former hostage Jesse Jonathan Turner visits Beirut campus decades later.
By Hanan Nasser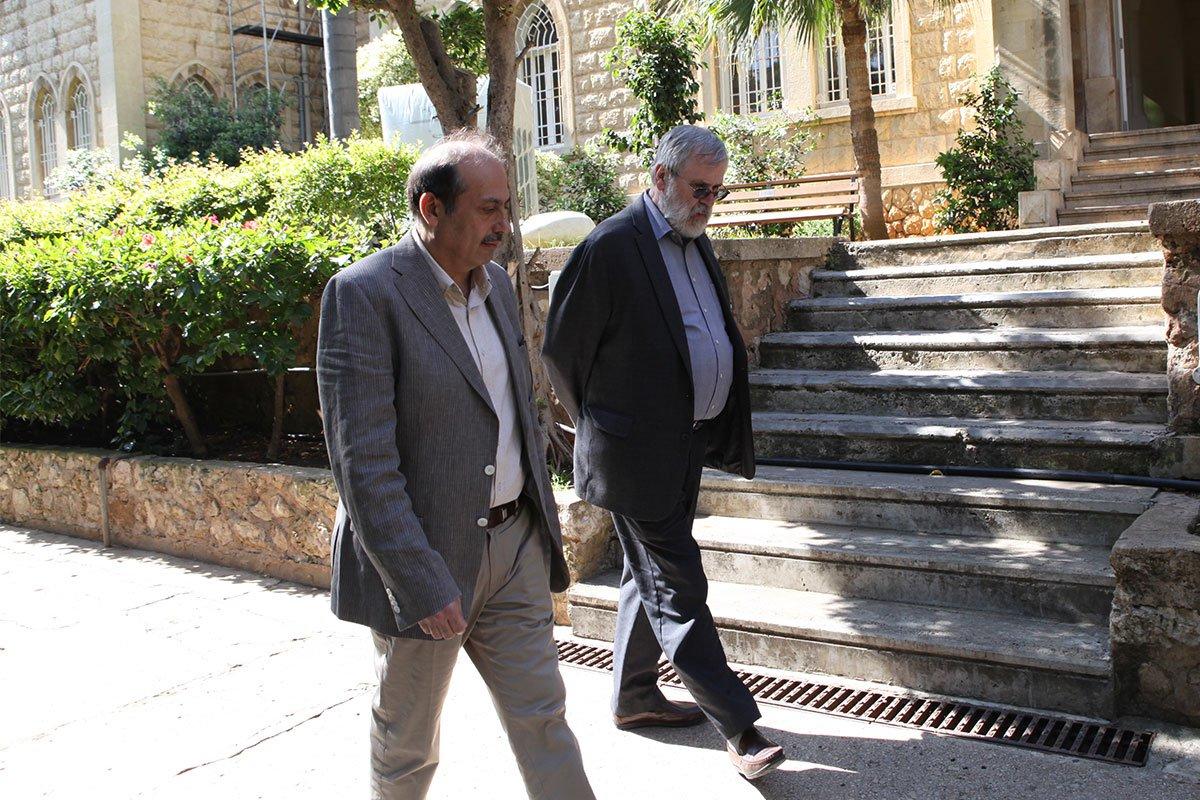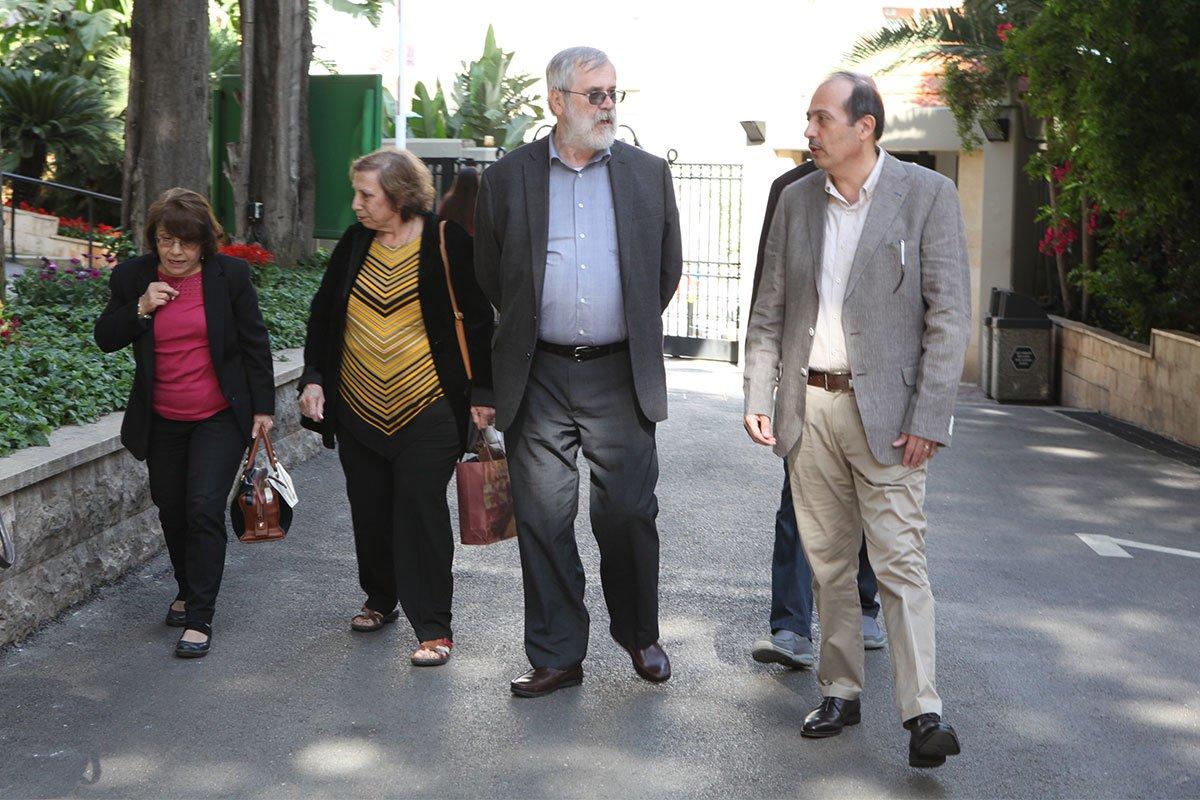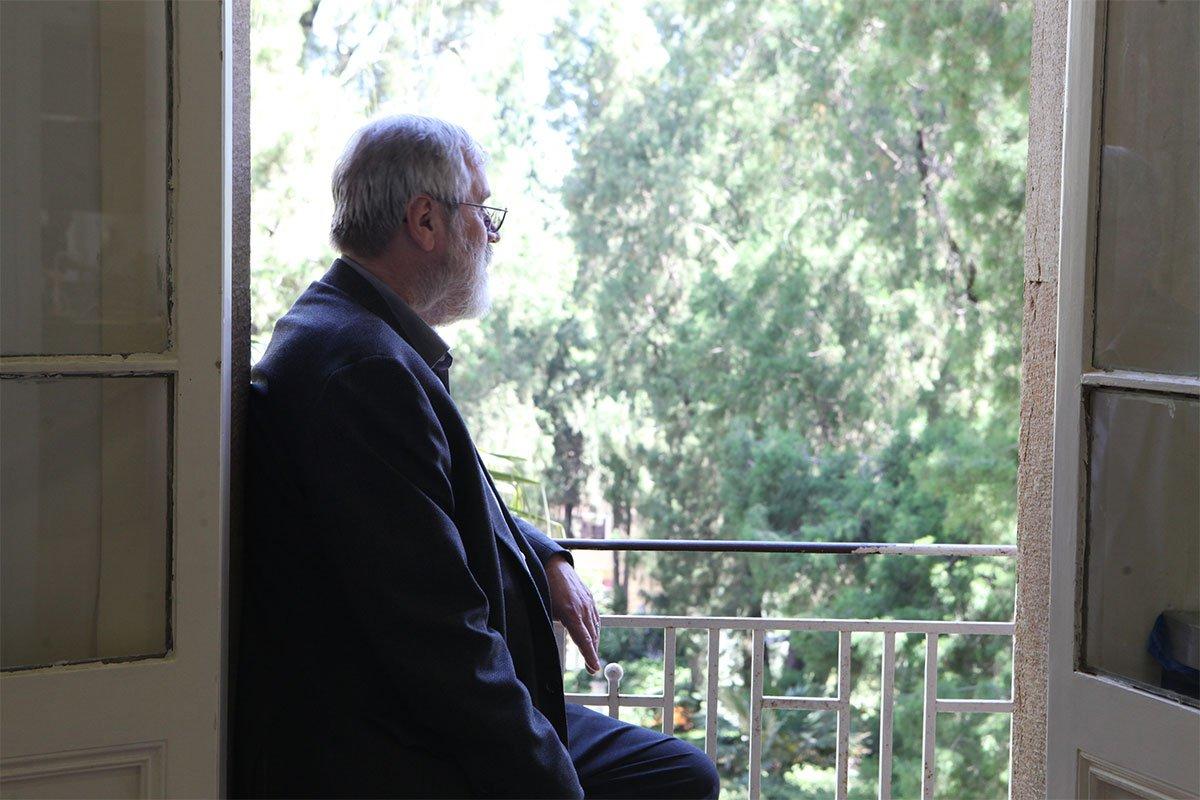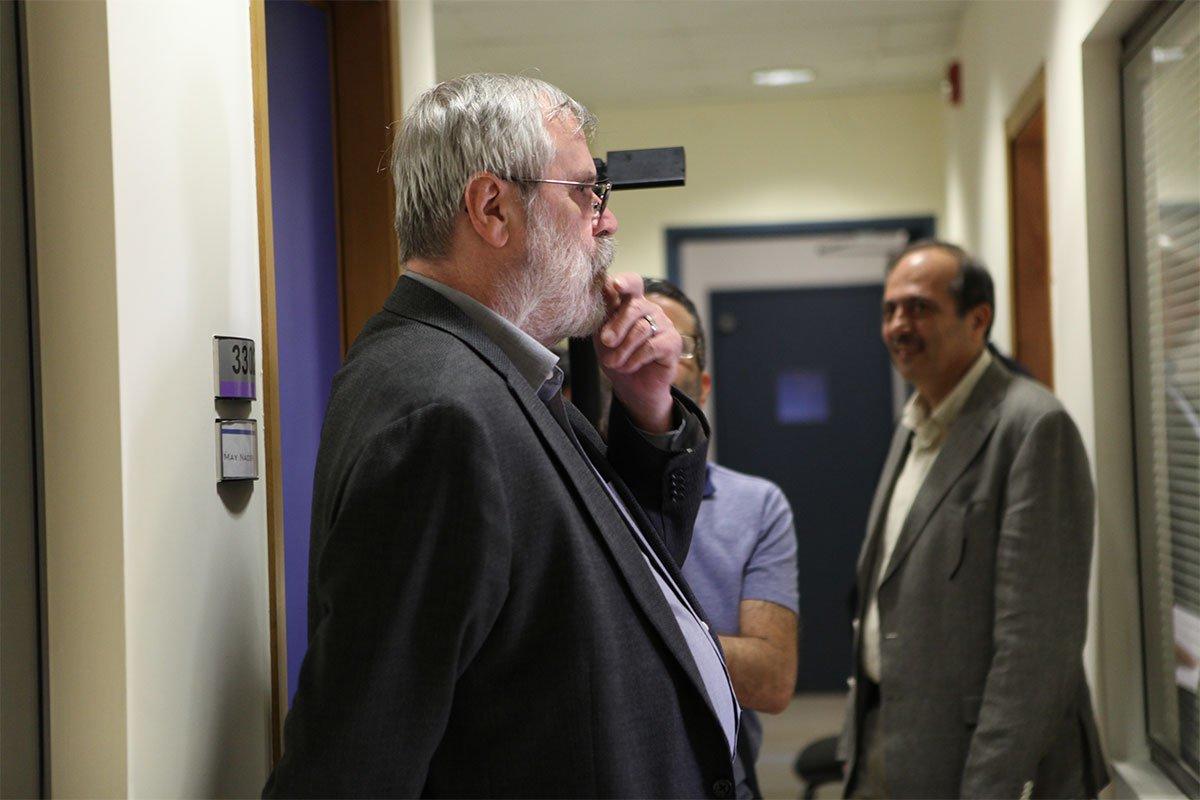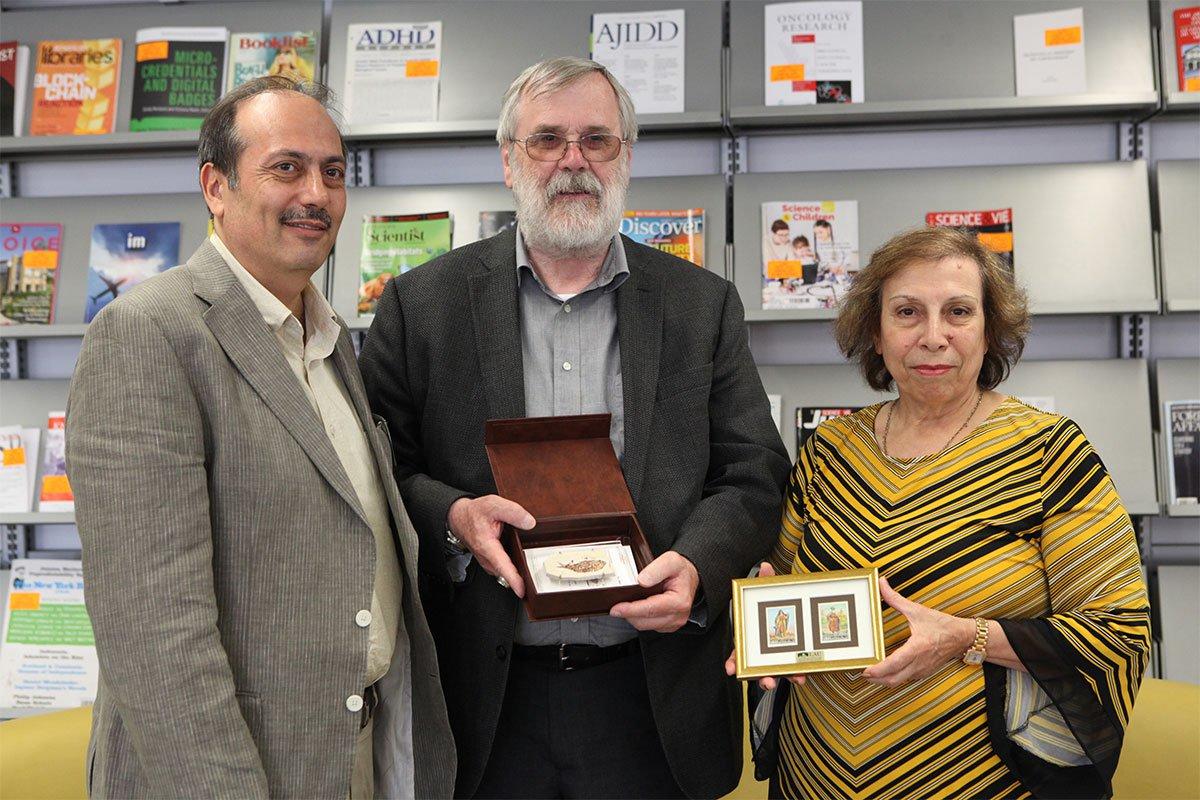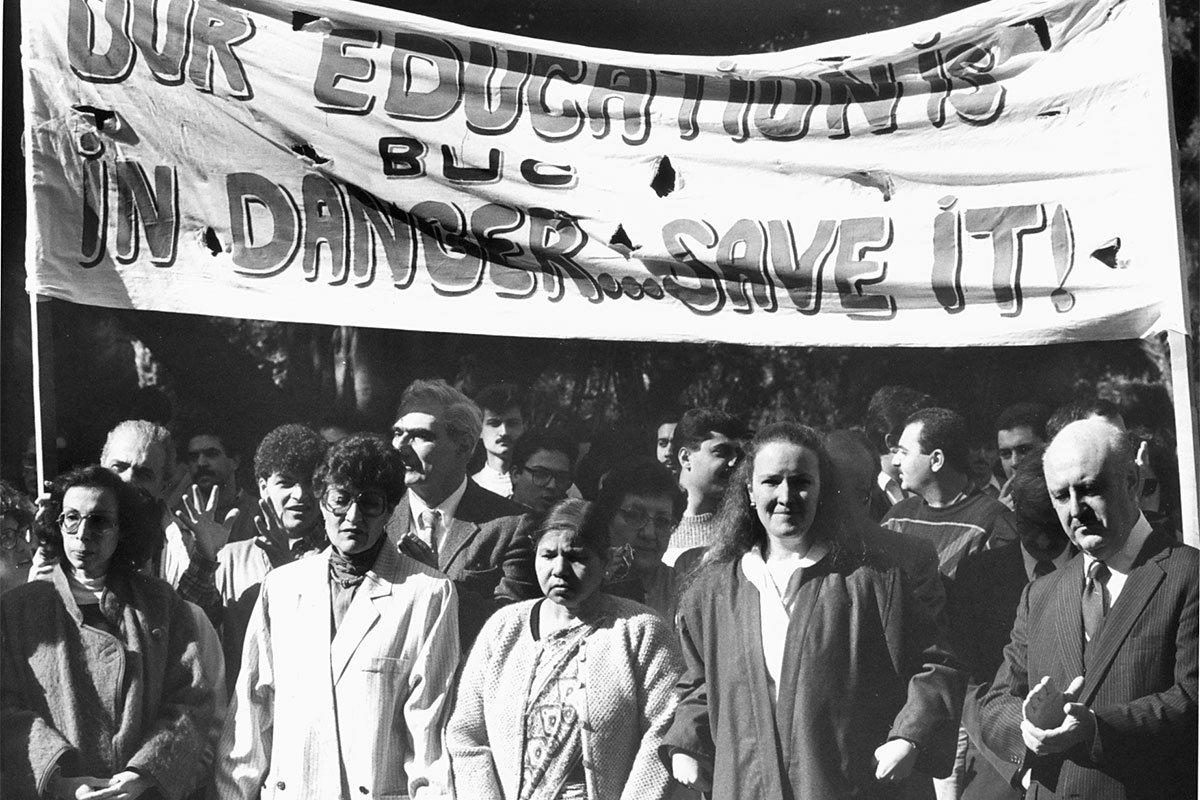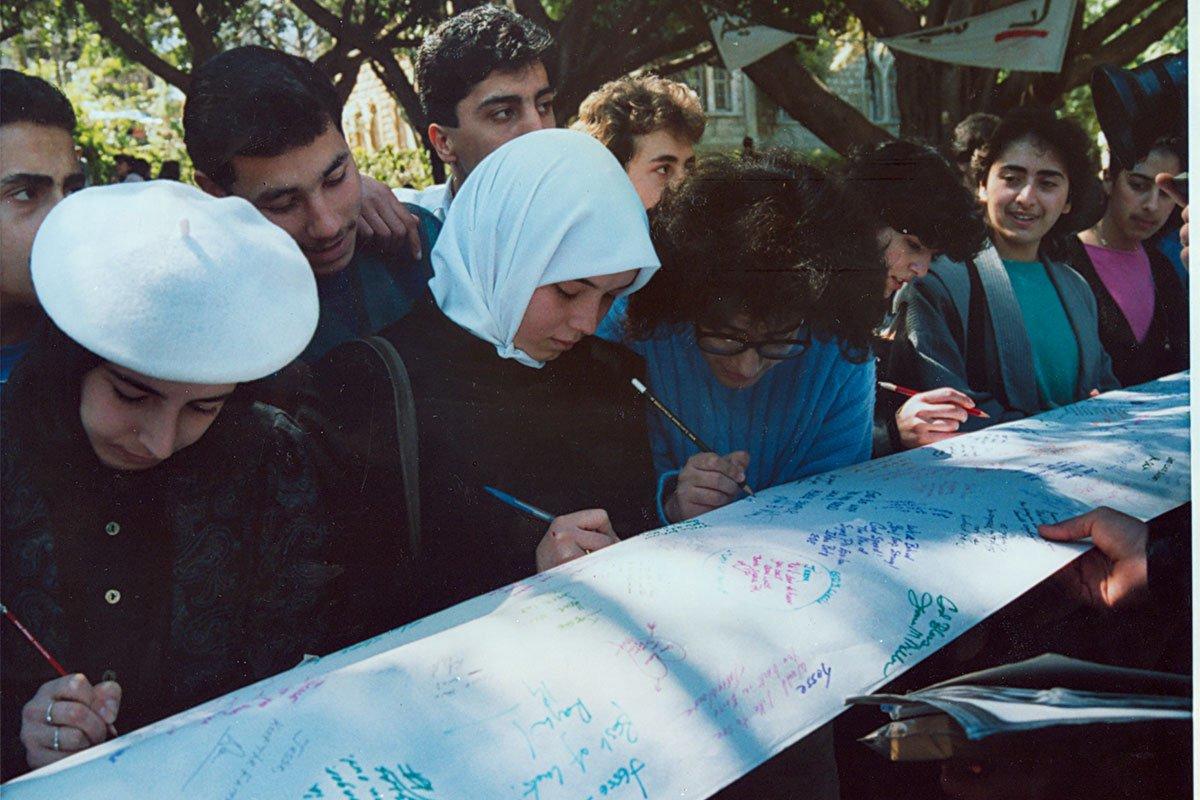 If memory has a lane, then LAU has many weaving through its Beirut campus, back to an incident when four faculty – three Americans and one Indian – were kidnapped in 1987 during the Lebanese civil war.
Student protests ensued, and a signed petition for their release presented to their wives. All four professors lived in the faculty apartments of Beirut University College (BUC), as LAU was named back then.
In May 2019, one of the four, American citizen Jesse Jonathan Turner – freed in 1991 – returned to campus for a visit. Dr. Turner had left behind a teaching position at Cal State San Bernardino to join BUC in 1983 as assistant professor of Mathematics and Computing.
Receiving him and his wife Badr at the Lower Gate were Assistant Dean at the School of Arts and Sciences Samer Habre and Associate Professor of Chemistry Samira Korfali, who took the couple on a tour. It was Dr. Turner's second trip to Beirut in 19 years.
Asked what made him leave his hometown Boise, Idaho for Beirut in the '80s, Dr. Turner said that he "just wanted to travel. I had applied to several places and BUC was kind enough to make me an offer."
"I used to wander up and down Hamra," he said about his favorite street. "What I especially liked about this area was that everything I needed was within walking distance."
After visiting their old apartment, the Turners stopped in front of the Safadi Fine Arts Building, where Dr. Turner enquired about the name change from the Sheikh Zayed Fine Arts Building. "My favorite part [on campus] was this area," he recalled. "I used to sit out here and watch the tennis matches."
A vivid memory for Dr. Turner that reflected the students' joie de vivre was when a group of students threw a spontaneous party one afternoon and ended up dancing in front of the building.
"I'd never seen [this] in the States. That impressed me. I don't find quite the same enjoyment in the States. It's not the same spontaneity."
That spontaneity, however, did not always overshadow the harsh realities of war. When battles flared up in January 1984, and make-up finals were rescheduled for March, Dr. Turner recalled, "something was going on during the exams and this poor girl kept being jolted [by the sound of shelling]. I don't know how or if she was able to focus."
Steering clear of political discussions with students – "it was not my place to comment on the political situation. It still is not my place" – Dr. Turner had limited their conversations to the academic mainly and, sometimes, the personal, such as career choices.
Entering Sage, Dr. Turner instantly recognized the first class he ever taught in. At one time, he had 54 students in his Calculus III class, where some of the female students stood out. "A couple were quite aggressive. They did not just sit there. They were active," he said.
But the historic building held yet a sweeter memory for the couple, whose love story began in the Sage Biology Lab. At the time, Mrs. Turner was working as an administrative assistant in what was then the Department of Natural Sciences and Computer.
"I used to make coffee every day for the chair and myself, and so he was there, I offered him a cup, he took it, and liked it. A second cup? Yes. And I thought 'is he Arab'?" she recounted laughing. Two years later, in the summer of '86, they were married and held their wedding reception in Irwin Hall's Faculty Lounge.
During a meeting with the faculty of the Mathematics and Computer Science Department, Dr. Turner fielded questions about his impressions on his return to campus and his degree in formal language theory right down to his favorite Lebanese dish.
Although still recognizable in some ways, the city had changed, he said, and some changes even caught him by surprise. "There are a lot more cars. A lot more people. There are things missing that bother me a little bit," he said. "[When I lived here] I used to browse bookstores. It's somewhat hard finding things in the bookstores now, because a lot of stuff is online. That's a change I didn't quite expect," he said.
Asked why he kept returning to Beirut, he answered "for my wife." After a short pause, he threw up his arms, "I miss the place," he said, visibly emotional.
Dr. Turner, who is now retired, also has a degree in philosophy. He is currently working on some projects involving social philosophy and economic philosophy.
At the end of the visit, Dr. Habre presented the Turners with LAU memorabilia to the couple's surprise, who accepted the gifts holding back tears and expressing their happiness for being at "BUC" once again.