LAUers Excel at BMW Group Hackathon
University students' programming skills put to the test at the 24-hour marathon.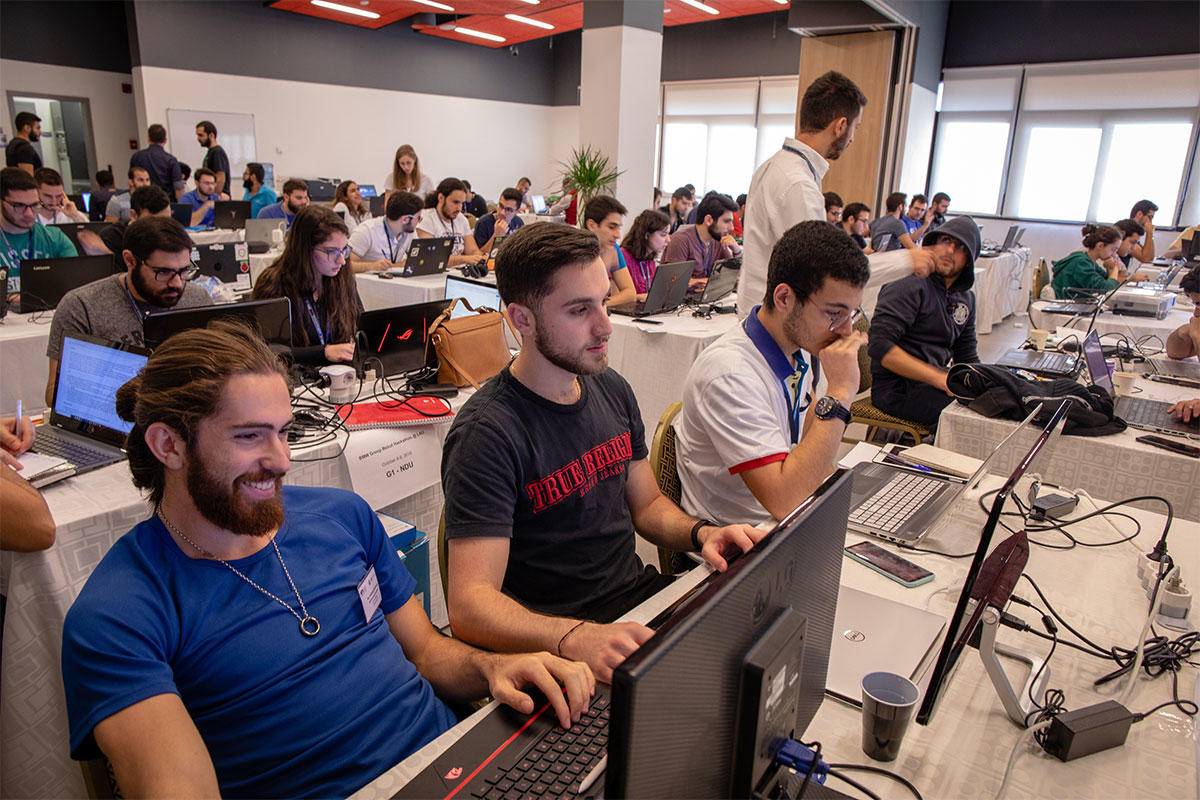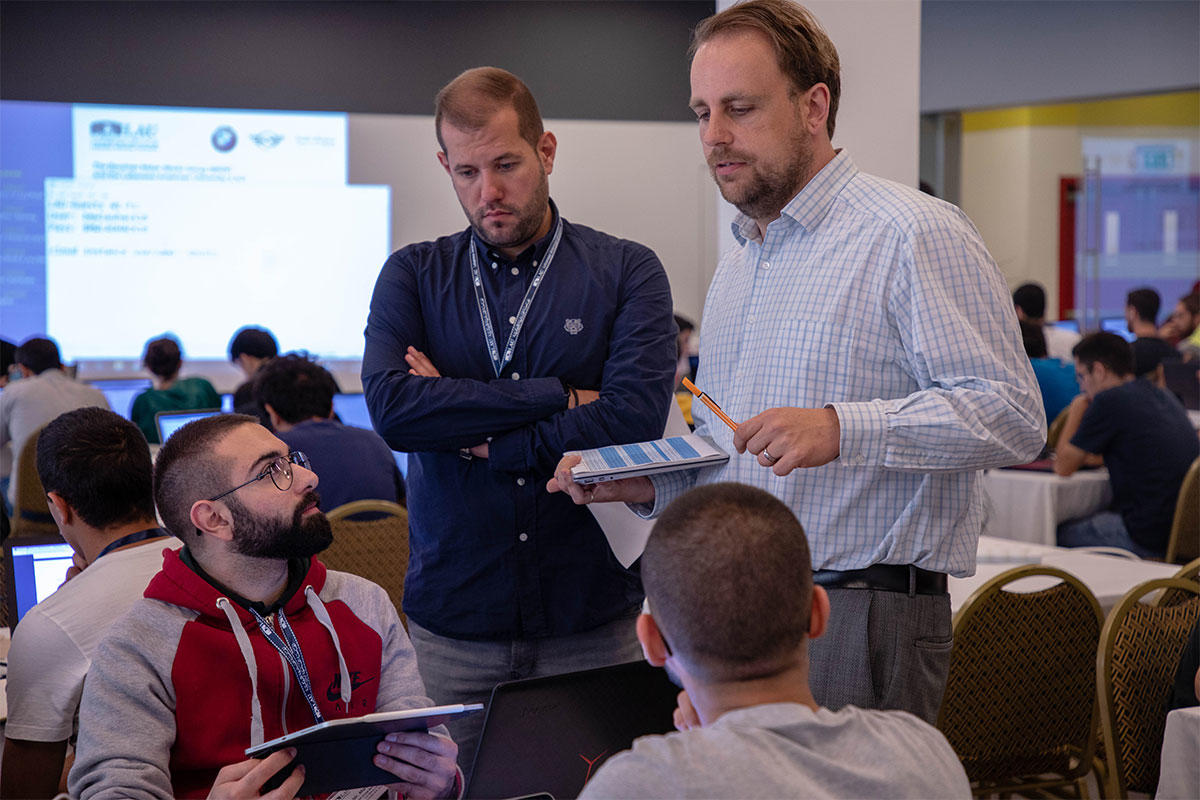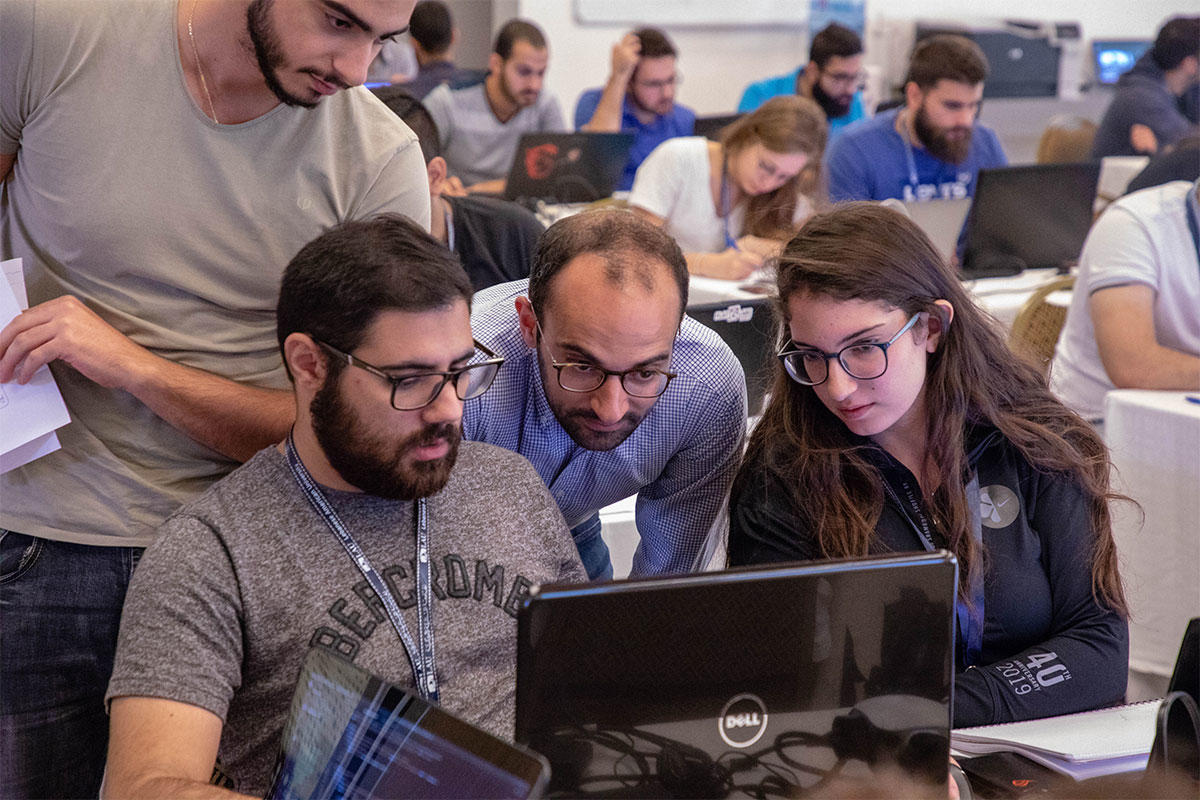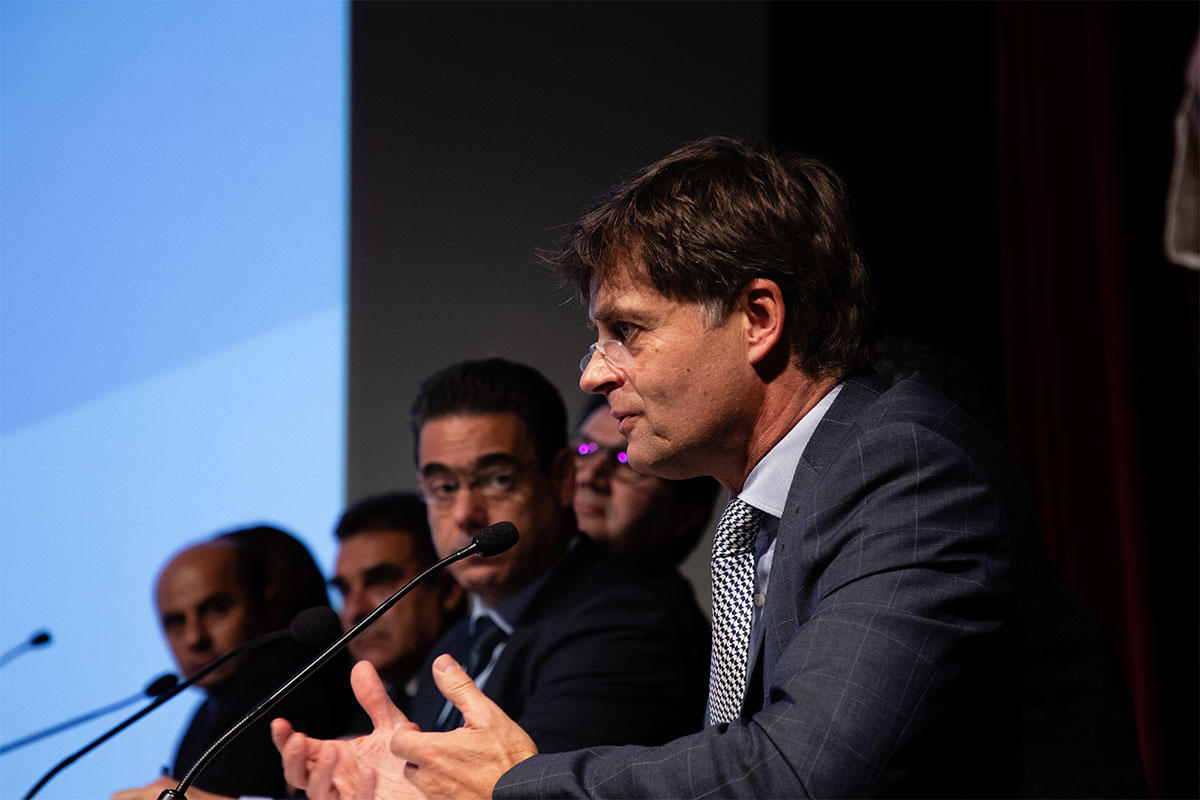 For 24 intense hours, excelling students from eight major Lebanese universities took on the challenge of programming solutions to real-life practical cases, at the Second BMW Group Beirut Hackathon 2019 held at LAU.
This year's competition focused on using Artificial Intelligence (AI), particularly machine learning, within the Logistics department at BMW Group. More than 74 engineering and computer science students from the American University of Beirut, Antonine University, Holy Spirit University of Kaslik, Lebanese University, Notre-Dame University, Saint Joseph University, University of Balamand, and LAU flocked to Beirut campus, after having been handpicked by their universities' academic committees to take part.
At the jury and awards ceremony, held in Irwin Hall, the Acting Dean of the LAU School of Engineering (SOE) Michel Khoury spoke highly of the "strong and lasting collaboration" between the BMW Group and LAU, which is "leading the way toward strong digital knowledge, and a tech-driven economy in Lebanon."
Saluting the efforts of BMW and "the leading universities in the country," LAU President Joseph G. Jabbra pointed to the power of collaboration. "In our globalized village, it is practically impossible for any segment of society to address the constant, dizzying, exponential change, independently of each other."
BMW Group Vice President of Logistics Dirk Dreher emphasized the "importance of the hackathon to promote the collaboration with major Lebanese universities, helping recruit some of the best engineering students in Lebanon to conduct their internships and work on state-of-the-art projects at BMW Group."
The top six teams were invited to present to a jury composed of leaders from the private, public and governmental sectors: BMW's Dirk Dreher, Former Minister of Finance Damianos Kattar, Former Minister of Communications MP Nicolas Sehnaoui, Head of IT Committee in Lebanese Parliament MP Nadim Gemayel, UN-ESCWA Director of Technology for Development Haidar Fraihat, Head of Corporate Strategy at Alfa Joseph Abou Rjeily, and Head of HR and Business Development at Bassoul-Hneine Joelle Haykal.
This advanced-level programming challenge paved the way for academically excelling students to put their skills to the test, and give their careers a solid boost, well before they graduate. The first- place winners, from Antonine University, were Antoine Charbel, Ibrahim Mahroum and Michael Ghosn.
Two LAU teams grabbed the remaining top spots: Anis Ismail, Anthony Kreimaty and Karim Abi Fadel from LAU's SOE came in second place, while Moussa Zogheib, Philippe Saade, and Jescard Tamer from LAU's School of Arts and Sciences came in third. They all received a number of substantial rewards, such as internships at BMW and valuable monetary prizes.
Along with his teammates, computer engineering senior Karim Abi Fadel expressed his gratitude for participating and winning. "The hackathon presented an opportunity that is common in large tech-countries like China, but novel to Lebanon," he said. Between the time crunch and trying to consolidate their skill-sets, the trio agreed that the experience was truly rewarding and "a must" for senior students.
Earlier at the hackathon kick-off, the Head of IT Planning Systems at BMW Jimmy Nassif referred to data as "the new oil," considering its high value. Having been behind the initiation and the continuation of the collaboration between BMW Group and Lebanese universities, Nassif declared: "I believe that here, in this room, there's plenty of oil as you are the future of this country."
Interim Assistant Dean of the SOE and Associate Professor of Computer Engineering Joe Tekli, who had been instrumental in organizing the hackathon at LAU, agreed. He noted that more than 35 LAU students have completed or are currently undertaking their internships at BMW Group in Munich since the last two years, where a number of LAU graduates have already been employed by BMW Group suppliers, crediting the partnership for "the remarkable impact on students' professional prospects."