LAU's School of Medicine Hooding Ceremony and Graduation of Residents
The Gilbert and Rose-Marie Chagoury School of Medicine conducts ceremonial hooding of its graduates and honors Resident graduates.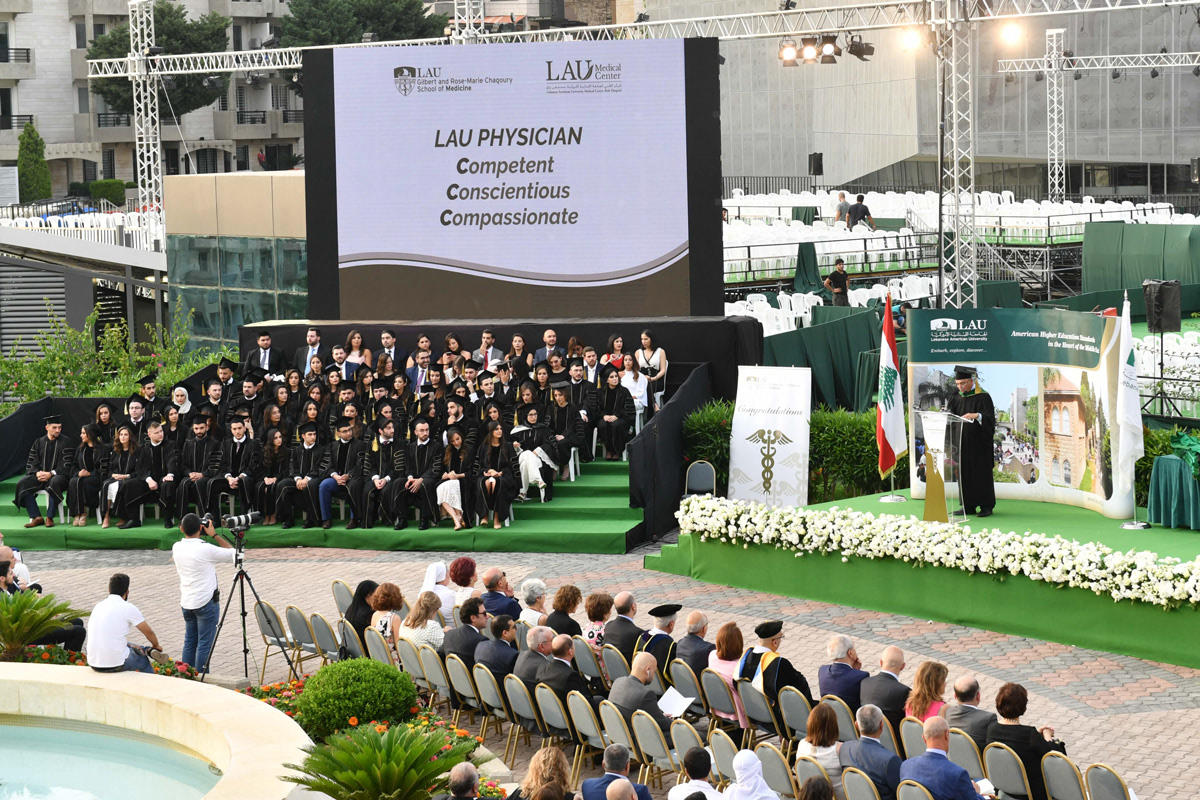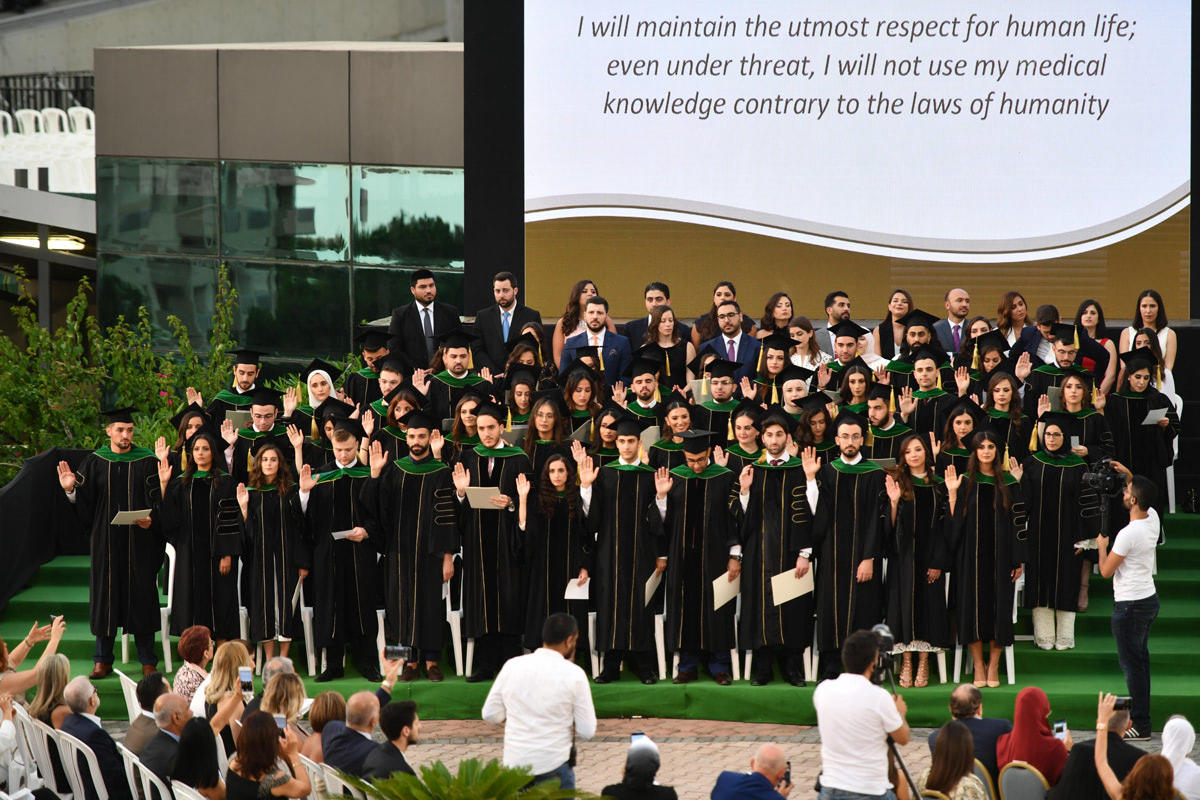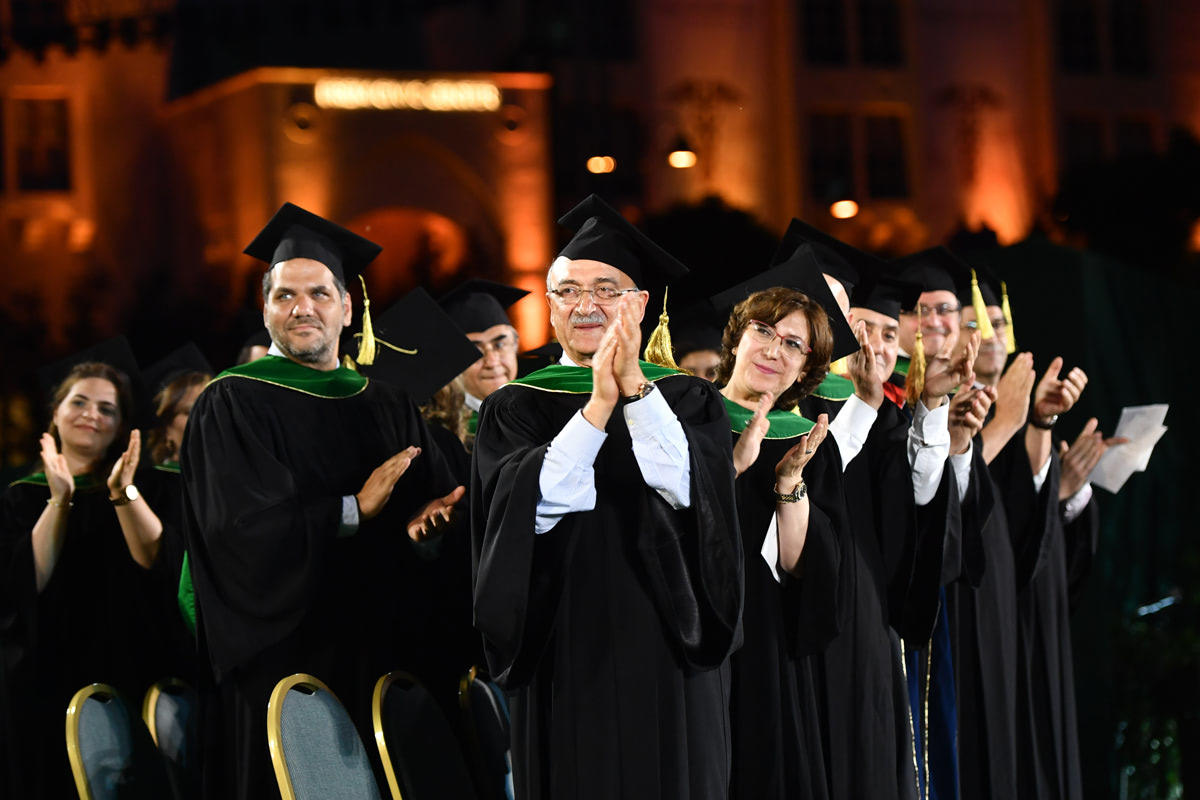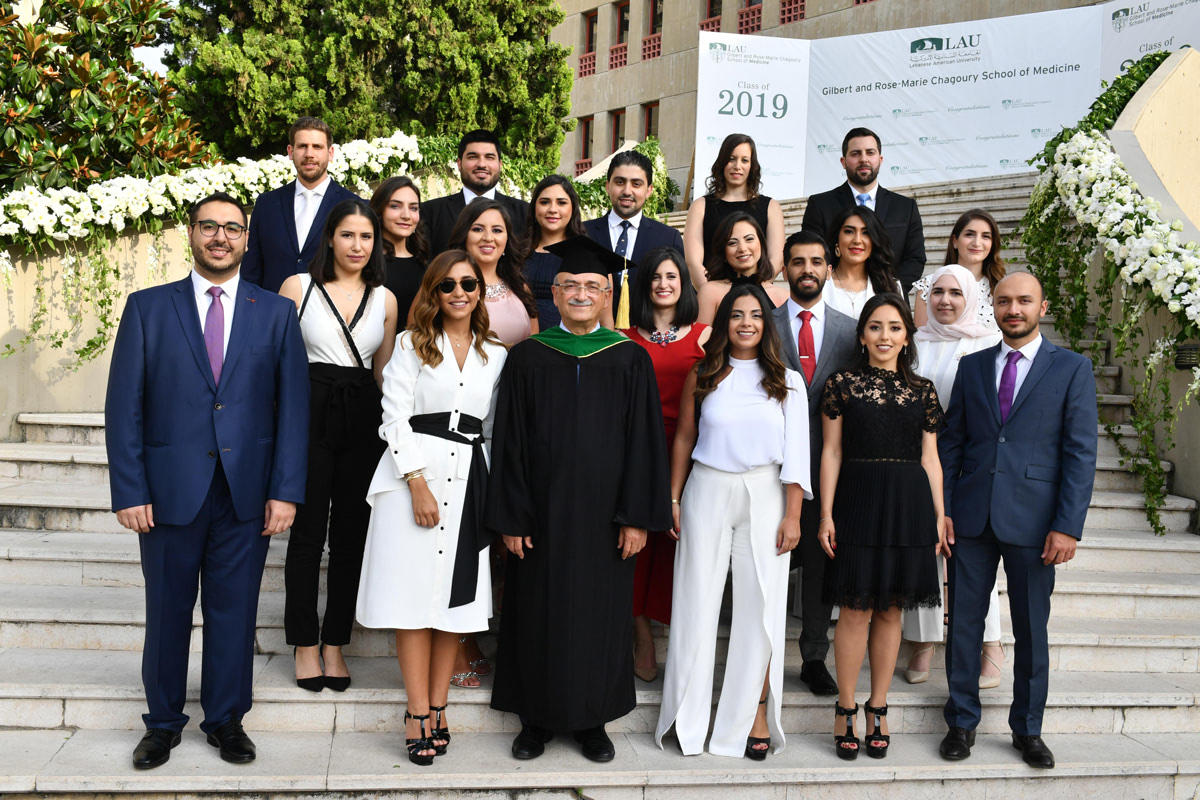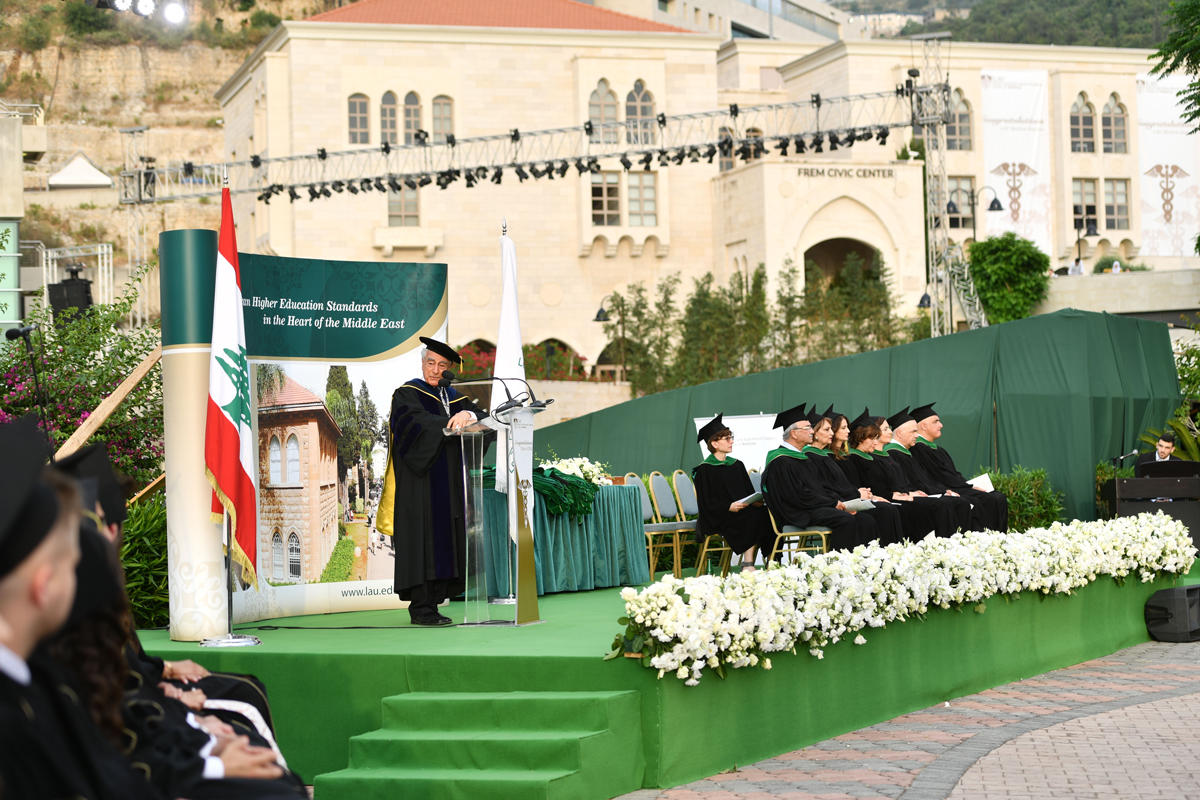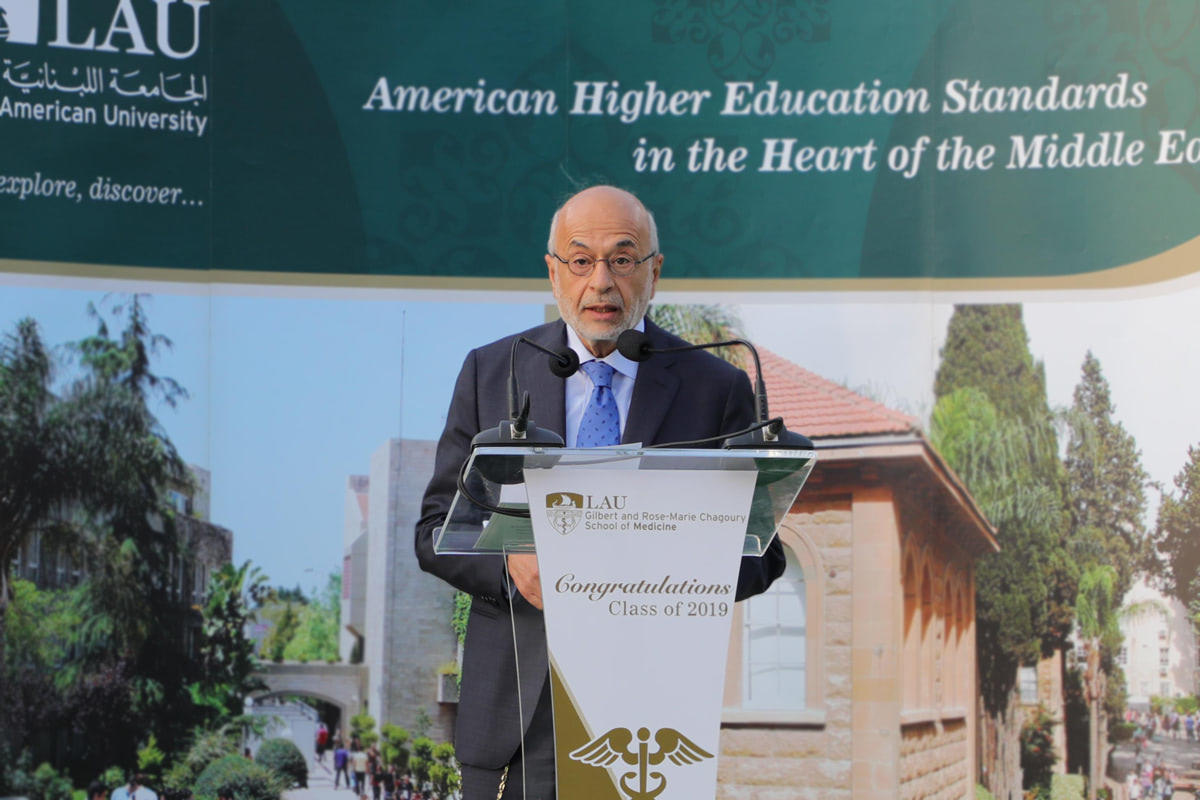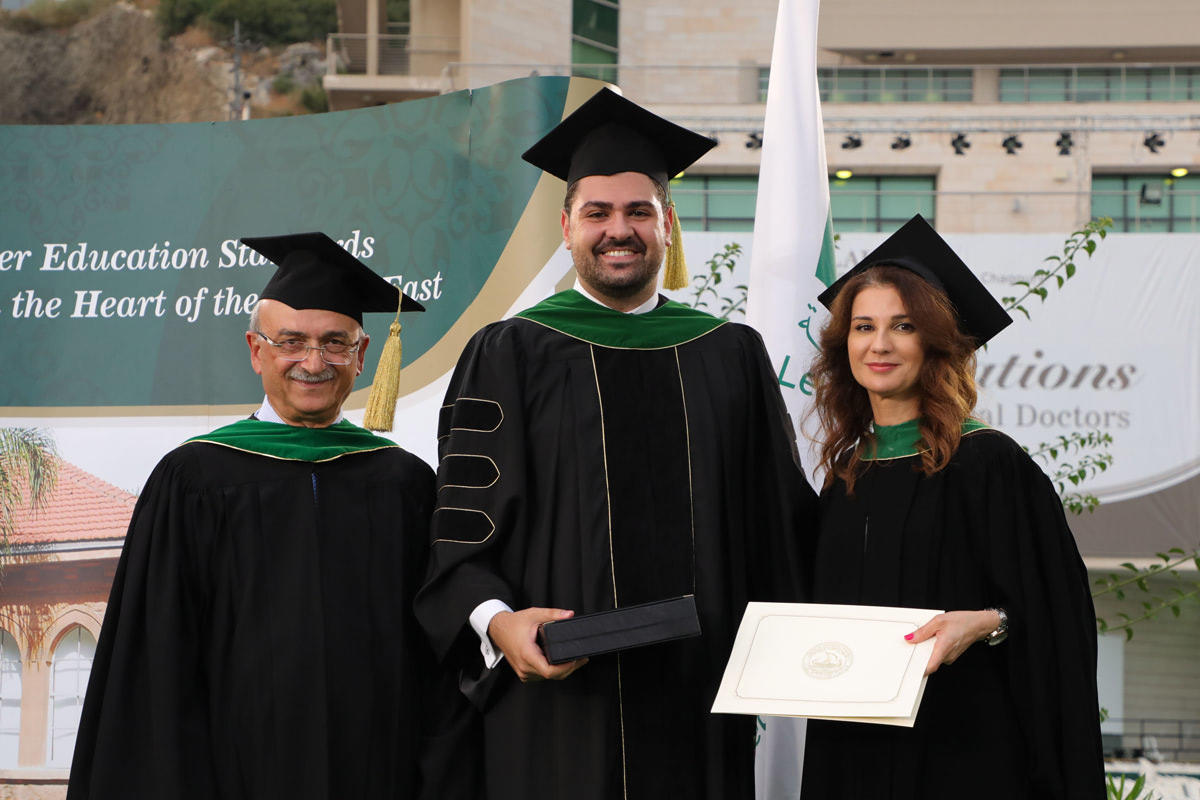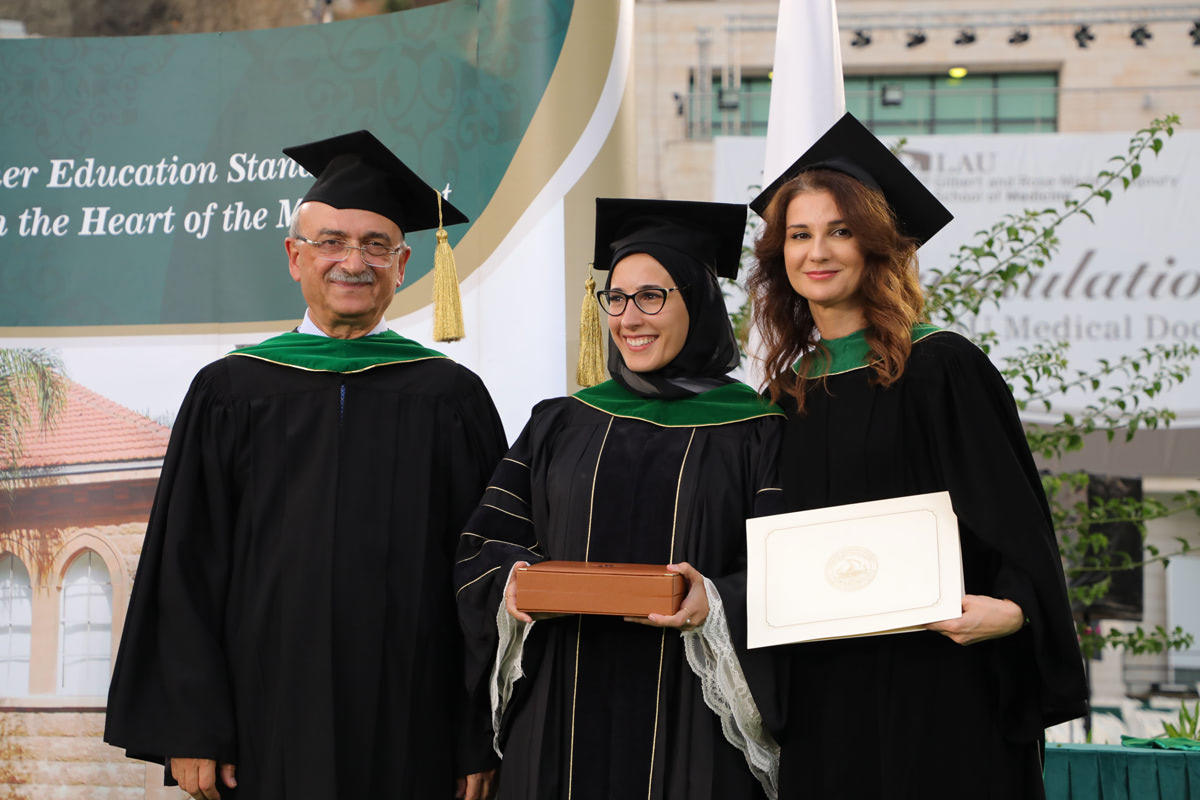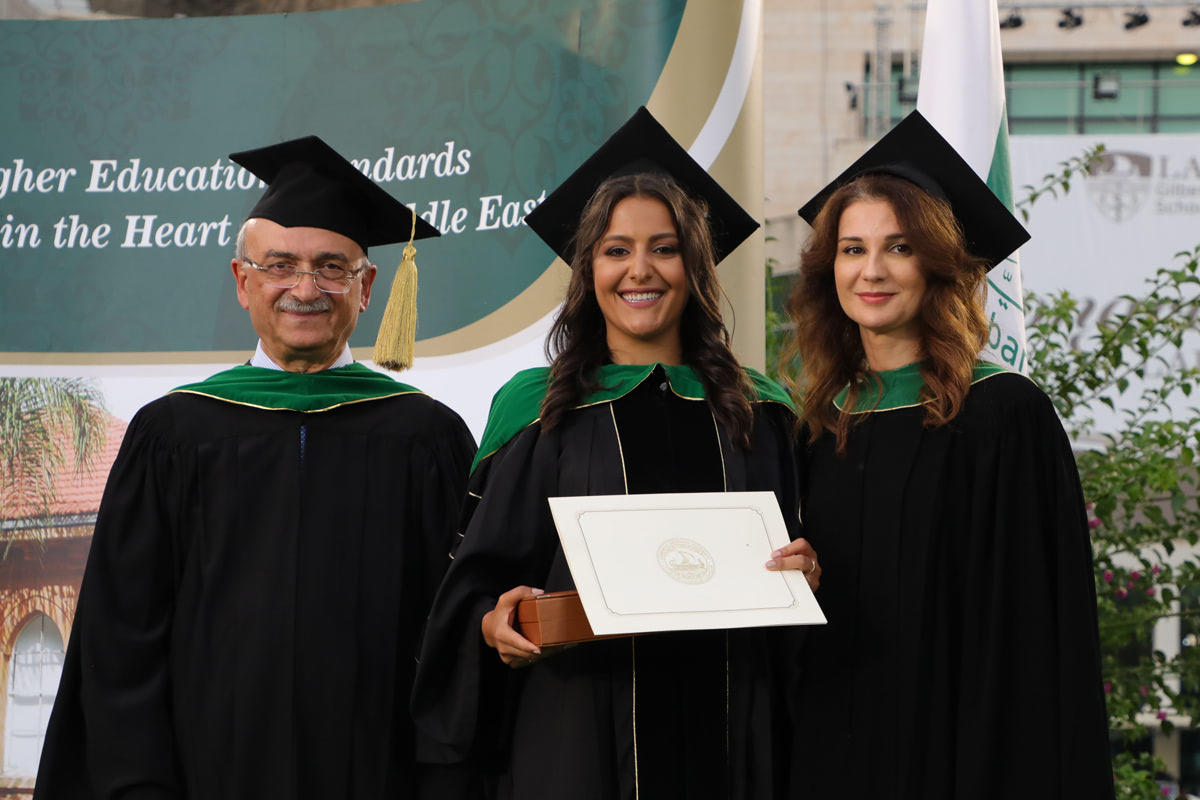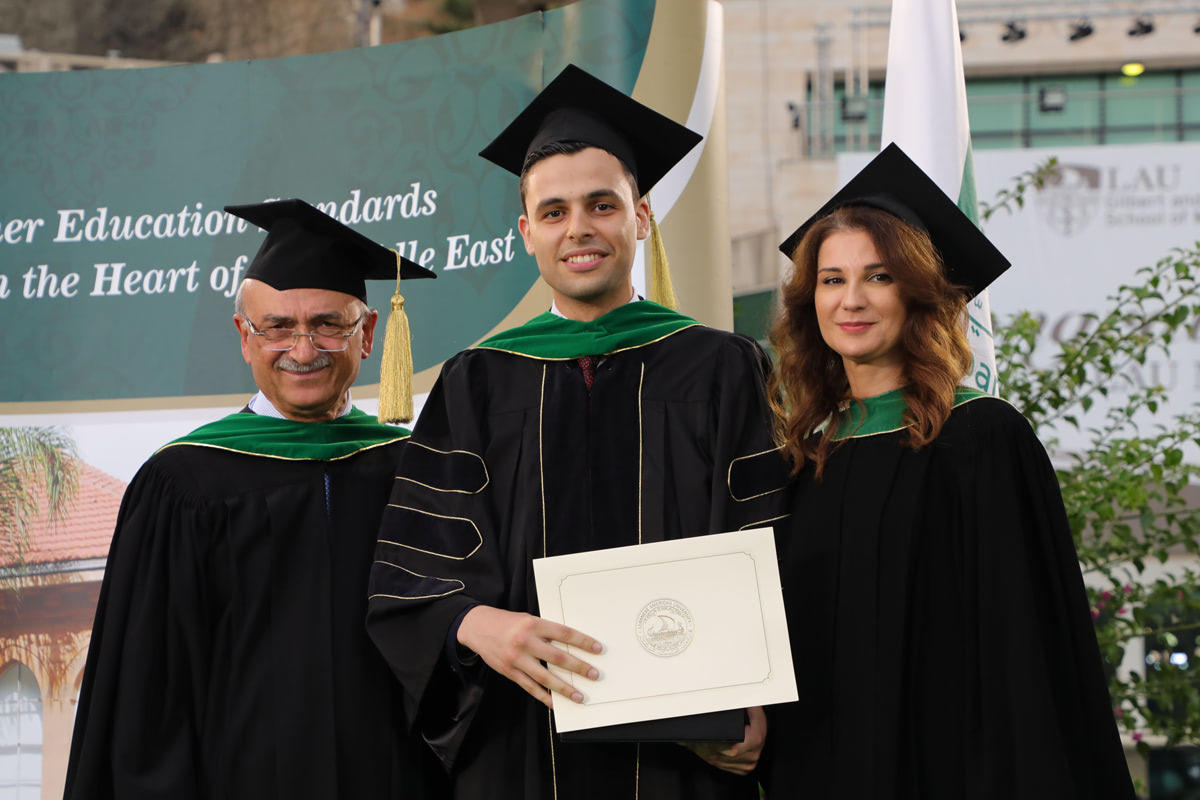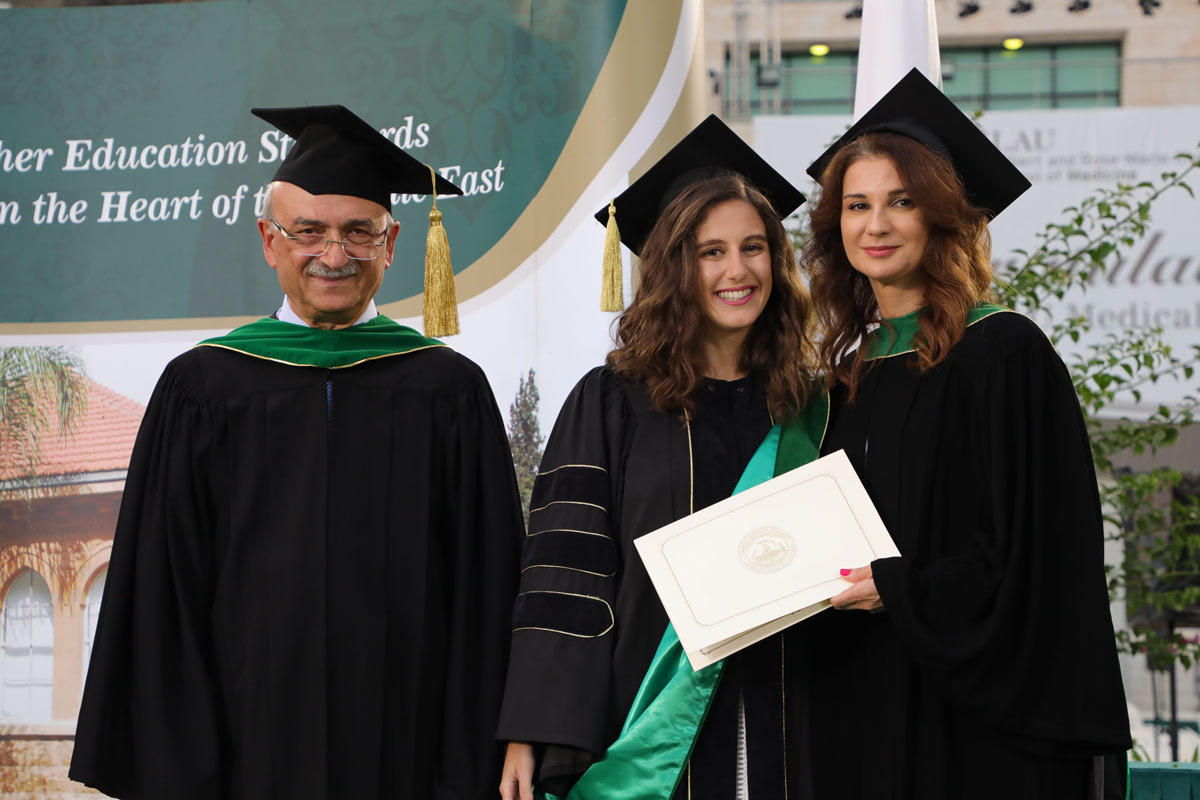 In an evening charged with prestige, gratitude, and pure joy, graduates and residents of LAU's Gilbert and Rose-Marie Chagoury School of Medicine (SOM) were honored on Saturday, June 8.
The ceremonies, held around the fountain area on Byblos campus, brought proud families and distinguished faculty together in a rite of passage for students making the transition to physicians, and residents taking their next steps in the medical field.
Dr. Nancy Chedid, SOM faculty and master of ceremonies for the evening, explained that the placement of the hood is an important milestone for all aspiring doctors, as the "passing of the torch" from teachers to medical students. In her own experience with the graduates during their final practical exams, Dr. Chedid witnessed the personal growth that each of the graduates exhibited.
"[They] have displayed maturity and confidence, knowledge and skill, empathy and compassion; it is difficult to imagine any other profession where such a transformation takes place in such a few short years."
LAU President Joseph G. Jabbra, in his congratulatory message to the graduates, noted the common thread that weaves all medical professionals together: their spirit for serving their patients and the community. This spirit, he continued, is driven by their passionate commitment to healing the sick, their desire to educate and train the next generation of doctors, and their need to satisfy their curiosity in conquering any medical challenge.
In this vein, he encouraged the graduates to "consider [the medical practice] not as a profession, but as a calling."
SOM Dean Michel Mawad echoed the significance of the hooding ceremony in a medical student's progression. "[Tonight] you have earned a special right: the right to care for human beings who will entrust you with the most precious thing they have: their lives."
Dr. Mawad then delivered his charge to the graduates – three principles that he said would set LAU physicians apart. "You must be different from other physicians, so you must adhere to three guiding principles that should govern your career: competency, conscientiousness, and compassion."
He went on to encourage the graduates to be lifelong learners who are aware of new discoveries, who adopt new techniques, and discern new learning avenues. In the medical profession, he warned, there is no room for error, negligence, or complacency, and each doctor's inner compass should always be guided by compassion, soft-heartedness, and humility.
The keynote speaker for the evening, Minister of Education and Higher Education Akram Chehayeb, admired the graduates' choice of a career path that is full of challenges and responsibilities, and expressed hope in the impact they will have in their world.
"With [LAU graduates], we dream that Lebanon can return to the golden trio of being the 'Hospital of the East,' the 'Library of the East,' and the 'University of the East.'"
Chehayeb also expressed the ministry's commitment to embracing technological advances in order to produce graduates who meet the needs of a changing world.
Graduates were then presented with their diplomas and hooded by Dr. Jabbra, Dr. Mawad, and SOM associate and assistant deans. Dr. Zeinat Hijazi, associate dean for Medical Education, led the graduates in reciting the Hippocratic Oath – a solemn oath and declaration of devotion and commitment traditionally made by all doctors entering the medical profession.
Awards were presented to graduates who exemplified high achievement in the following areas: academic achievement, professionalism, leadership, communication skills, community service, and research. Class valedictorian Adam Abdel-Ella Fawaz acknowledged the sacrifice and support of his and all the graduates' families, emboldening his fellow graduates to be confident in the knowledge and skills they have gained at LAU.
"We adapt to working in the gray area where the true art of medicine resides. We have prepared ourselves to sacrifice ourselves to the service of others. LAU has encouraged us to do our best and has shown us the way to becoming well-rounded people."
Dr. Jad Maamari's speech
On behalf the graduating residents, Dr. Jad Maamari spoke about the significance and the future impact of artificial intelligence in the medical field, remarking that robots are smarter, more precise, less prone to error, unbiased, and exhibit no preferences. Nevertheless, he added, our phones will tell us that there is something that sets human doctors apart from their intelligent counterparts. In a surprising gesture, Dr. Maamari whipped out his cellphone and asked Siri to describe a human. She, too, noted the difference.
"Conscience is what makes human doctors better than robots. As doctors, our conscience should not only be our ability to differentiate right from wrong, but rather, it should be the mouse and the keyboard of our everyday actions."
He went on to express his gratitude to LAU, who was able to create an exemplary community in a world where conscience is a commodity.
"If only we can expand the borders of this campus into the 10,452 square kilometers of our beloved Lebanon, and spread LAU's morals and values among its people, then, we deserve to be Lebanese," he said.
Graduating residents were then led in a renewal of the physicians' oath they had taken years before, with the mantra "Healing with Compassion" as the hallmark of LAU physicians ringing loud and clear.