MEPI-TL 2019 Cohort Urged to Inspire More Leaders
Graduates from both LAU and AUB programs share and celebrate their success.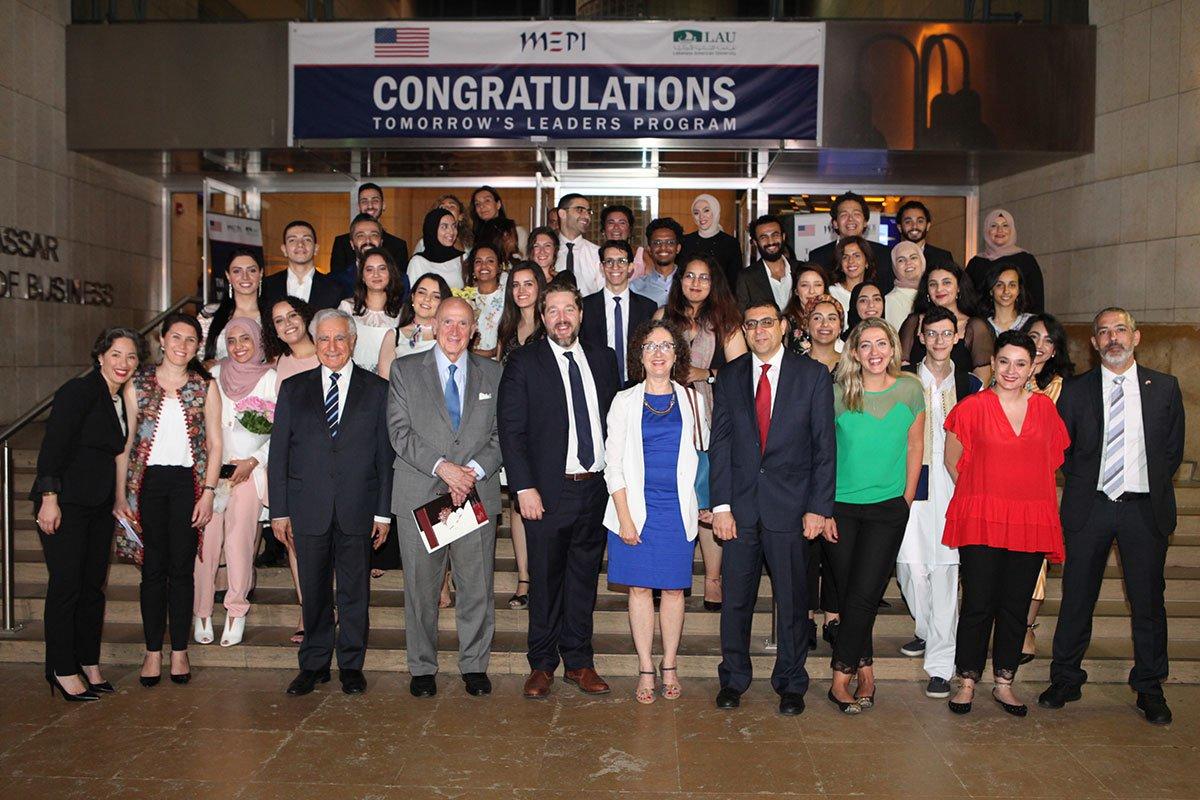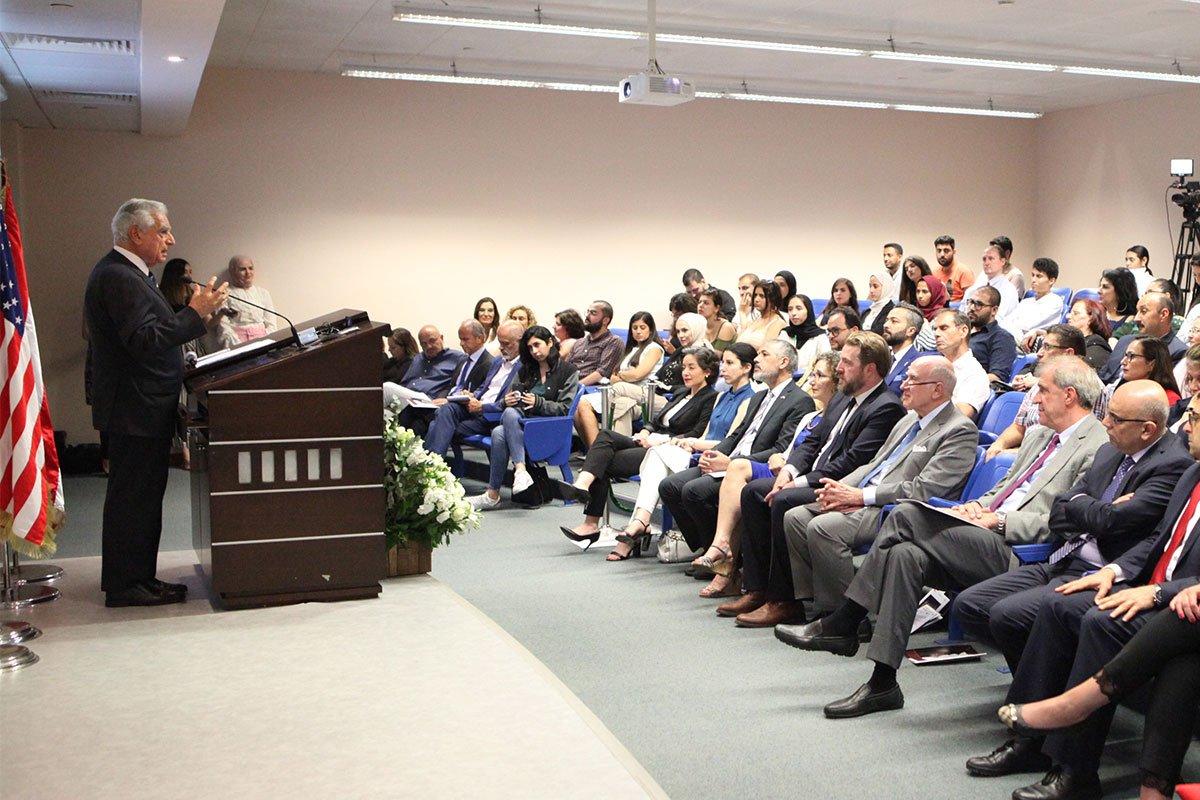 For 11 years, the Middle East Partnership Initiative Tomorrow's Leaders Program (MEPI–TL) has attracted deserving and outstanding students from underserved communities spread across the Arab world. The program covers their full tuition and board and gives them a head-start with an excellent American education, provided they commit to giving back to their communities. At both LAU and the American University of Beirut (AUB), the program has been implemented with astounding success.
In fact, the US government will be awarding scholarships to the largest MEPI-TL cohort yet, with 71 students expected to attend LAU and AUB in the coming fall.
On June 13, both universities celebrated this year's MEPI-TL graduates at a special ceremony held on LAU Beirut campus.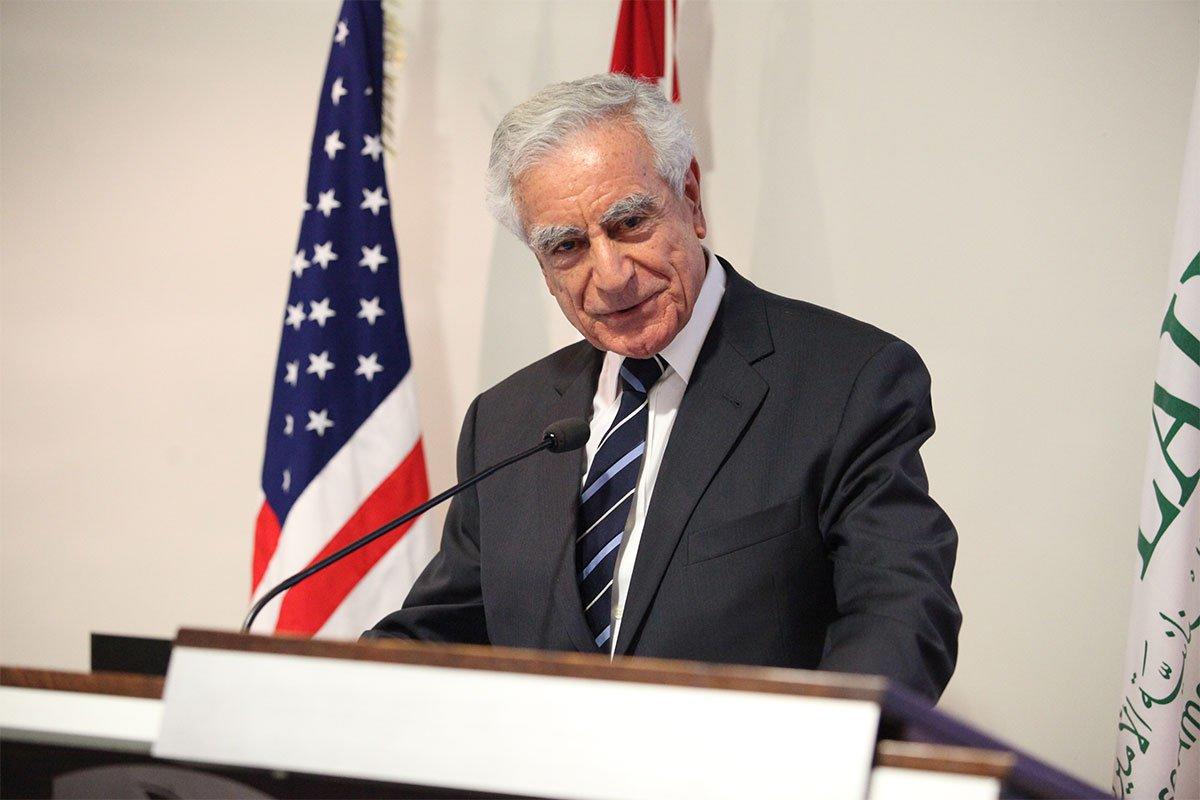 LAU President Joseph G. Jabbra welcomed attendees and gave an overview of the very purpose behind the establishment of MEPI: promoting participatory governance, economic opportunities and reforms, as well as strengthening partnerships between citizens, civil society, the private sector and the government. Addressing the graduates, he said: "You have been given the opportunity to realize your highest and most noble aspirations – receiving an education that is second to none."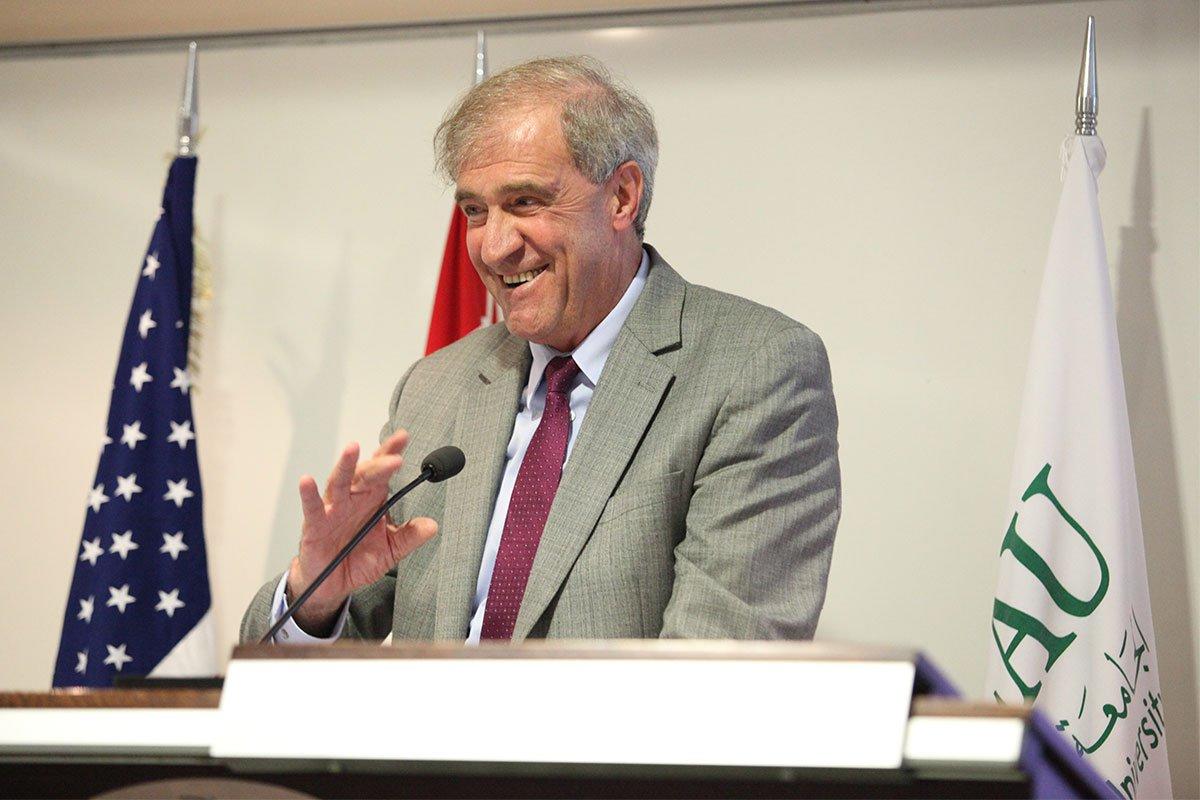 AUB Provost Mohamed Harajli declared that the partnership with MEPI has been "as remarkable and transformative for us as it has been for the scholars themselves." Referring to the scholars as "agents of change," he gave concrete examples of how they plan to make a positive impact back home, as seen in their capstone projects. Examples included devising a tool to help Syrian refugees claim ownership of their properties under the law and a proposal for authoring psychosocial interventions for children affected by the war in Yemen, among others.
Revealing that the US government had thus far spent $60 million on MEPI since its inception, US Embassy MEPI Coordinator Shawn Tenbrink affirmed that this investment is a result of seeing potential in those young men and women. "Graduates who finish this program have gone on to do great things," he declared. Closing with a quote from Lebanese-American activist Ralph Nader, he urged the graduates to re-commit themselves to be better leaders, as "the function of leadership is to produce more leaders, not more followers."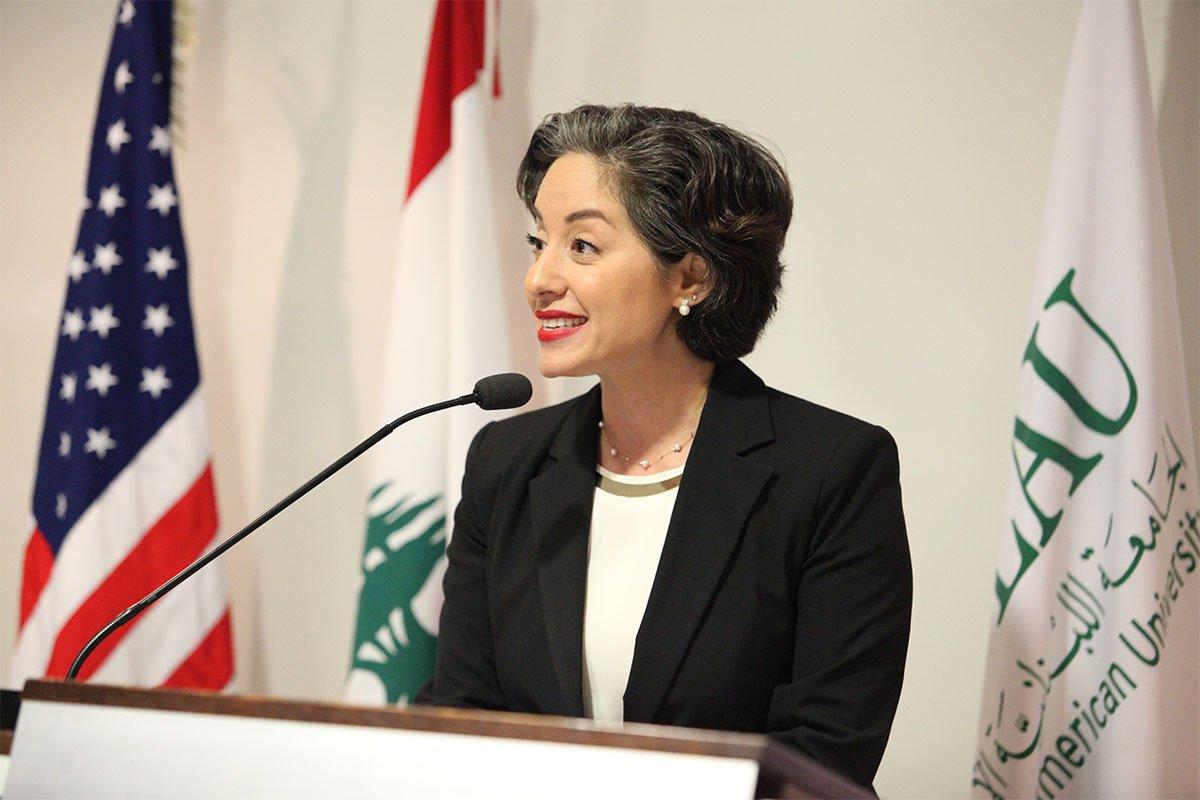 "Today we celebrate together a journey of four years of achievements, hardships, disappointments at times, successes at most, and great transformations throughout it all," said LAU-TL Program Director Dina Abdul Rahman. She commended the graduates for their "unwavering strength, determination, and commitment, as these are rare qualities of true leadership."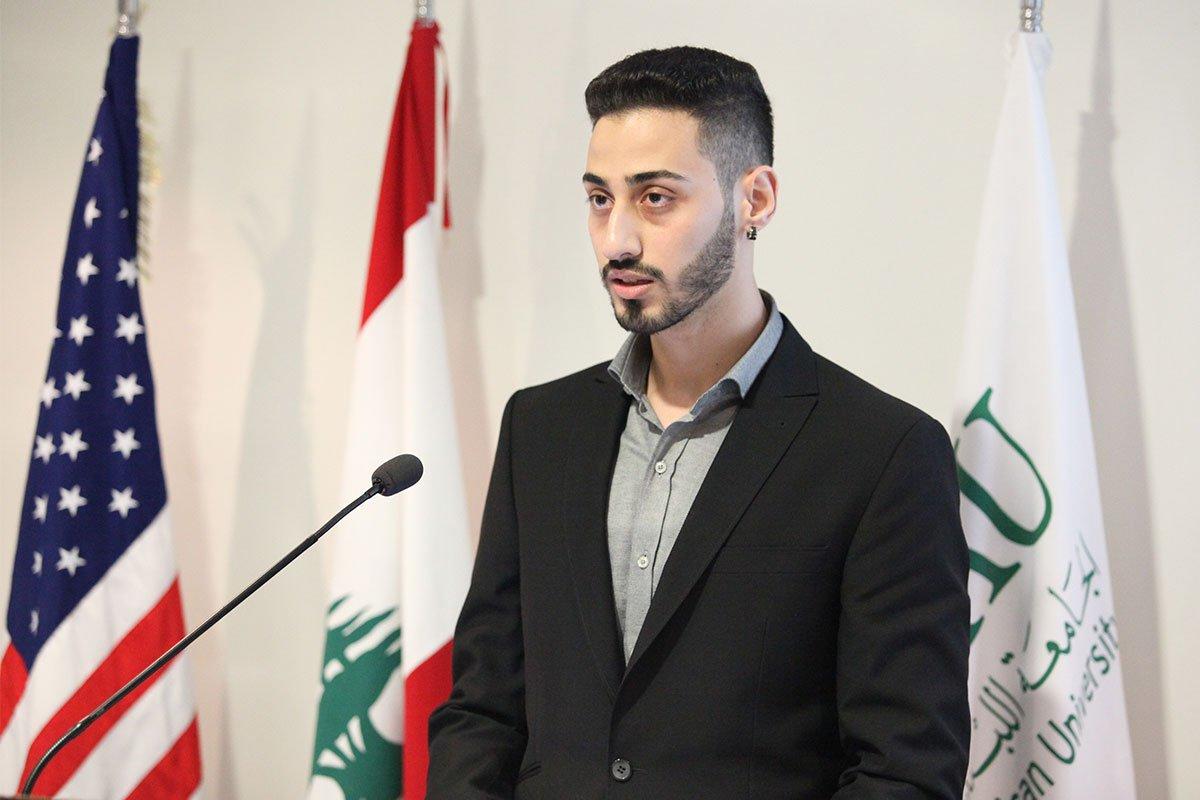 LAU-TL class valedictorian Emil Kaston shared his personal story of having lived in Homs, Syria through four years of war before he received the call informing him of his selection into the program. "The TL program allowed our stories, as students from all over the Arab world, to connect. We now share a common history – which is our collective journey within this program." He added that the program exposed him and his fellow scholars to all sorts of opportunities, experiences, challenges and ideologies, allowing them "to hone our skills and challenge ourselves in positive ways."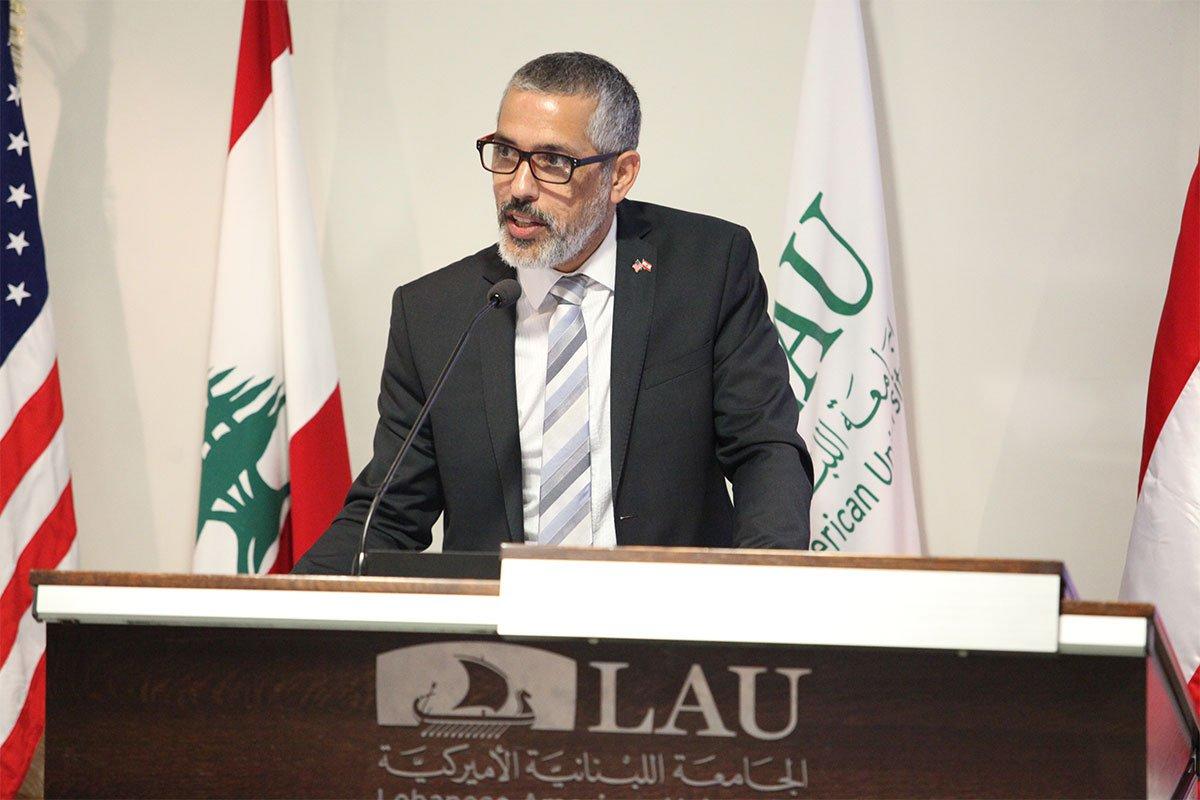 AUB-TL Program Director Hani Hassan congratulated the graduating MEPI-TLers saying "You are leaders not because you fulfill some preset checklist, but because you craft and fashion leadership in everything that you do, and you endure and accomplish."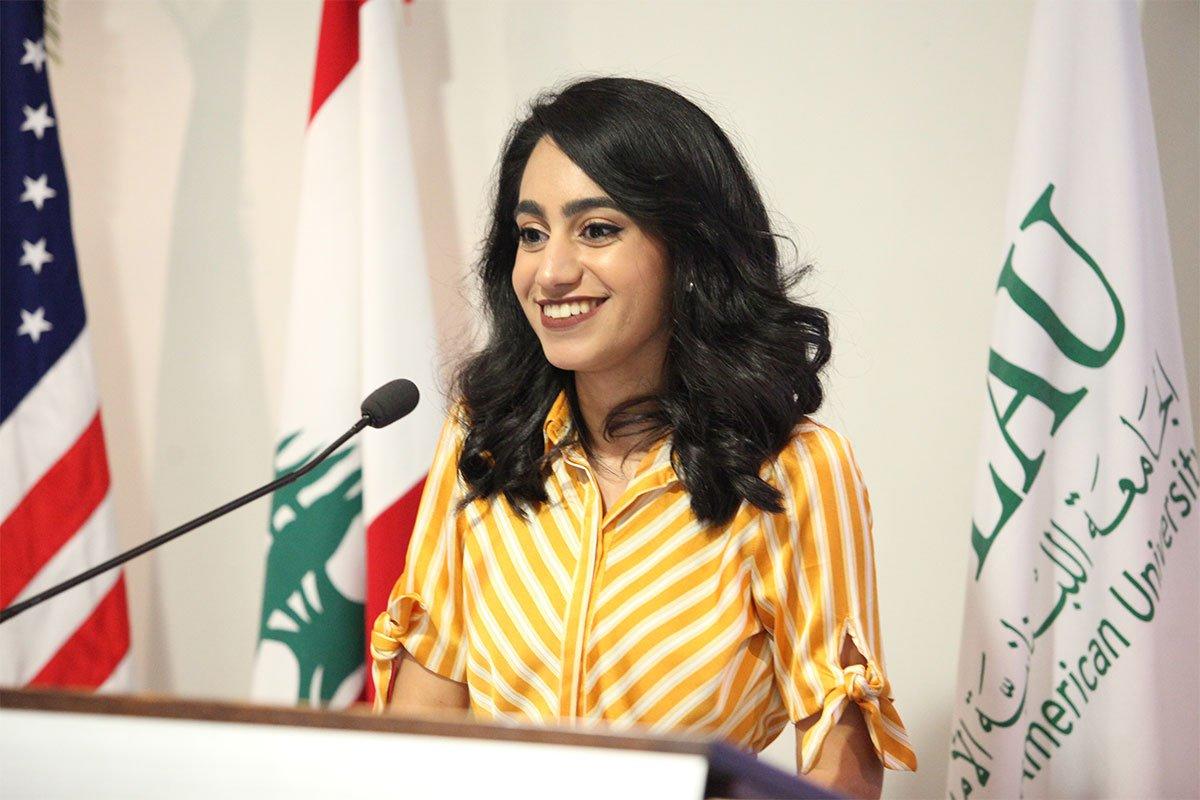 For AUB-TL class valedictorian Ola Abdulla, the MEPI-TL experience "expanded our horizons as young Arabs and gave us an outside-of-the-classroom life education." With visible emotion, she said: "As Arabs, and especially as women, we do not get these glimpses of independence nor of free life without constraints very often," and that privilege – realized through the program's financial and intellectual means – "has lifted many constraints put on us by society, family, and of our own selves."